A retreat from the everyday, One Thirty Five Prime is ideal for an extra-nice dinner out or for special occasions serving a few people or many.
Owners and fellow attorneys Billy Davis and Steve Harrison — law partners for more than 40 years — maintain a simple goal when it comes to the restaurant business: offer the best food possible.
And it all starts with the ingredients.
"Buy the best you can buy, so you can make the best food you can make," Davis said when asked to share their philosophy for the restaurant.
He and Harrison are committed to top-of-the-line offerings in everything from the beef and seafood to the creams and butters the restaurant serves. This means their standard menu includes Akaushi beef, a top-grade selection of beef that is cut on-site, and day-boat whole fish that is shipped in daily and also cut in-house.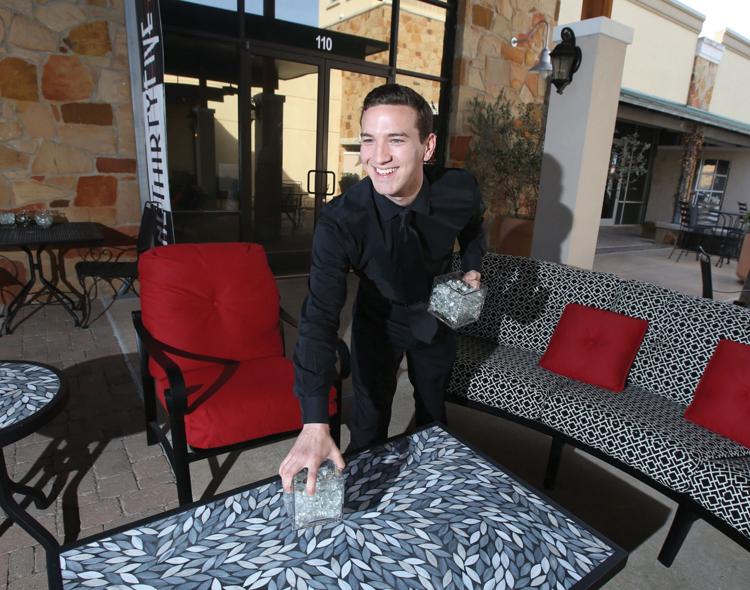 Davis said the restaurant's slogan — "All prime. All fresh. All the time." — reflects this mindset when it comes not only to beef and seafood, but also produce. The greens and lettuces served at 135 Prime come from Urban Produce, a local same-day harvest, controlled-environment farm.
Once the choice ingredients are on-site, One Thirty Five Prime brings the tradition of classical French-style cooking to the Waco area. For those unsure of such recipes or who usually frequent chain restaurants in town, think center-cut steaks, fresh shrimp and salmon, sautéed vegetables, and pastas in various cream sauces, along with specialty salads and gourmet desserts.
"We decided there was no reason that Central Texas should not have a unique, world-class restaurant," Harrison said. "And we are serious about it."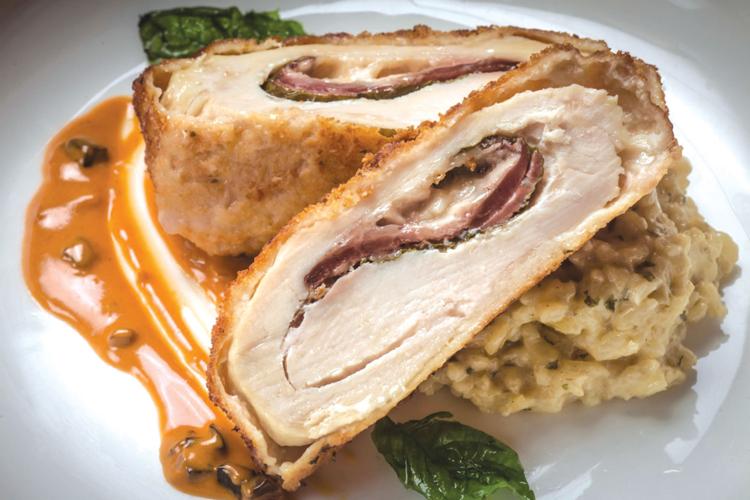 Creative Chefs
Three chefs bring their varied culinary experience to the table at One Thirty Five Prime. Executive chef, Glenn Espinosa, learned his craft while training with French masters (such as Wolfgang Puck) at world-renowned restaurants known for their Michelin Guide stars awards for excellence. Sous chefs Jeff Zimmerman and Richard Colunga hail from California and Texas, respectively, and work with Espinosa in what Davis call a "chef-inspired" environment.
"We let them be creative," Davis said. "We don't limit them."
Even with such creative allowance, a familiar theme resonates with Espinosa and what he intends for patrons of One Thirty Five Prime.
"My goal is to bring to Waco a fine dining experience that offers a classic French-based cuisine using only the best and freshest ingredients available," Espinosa said.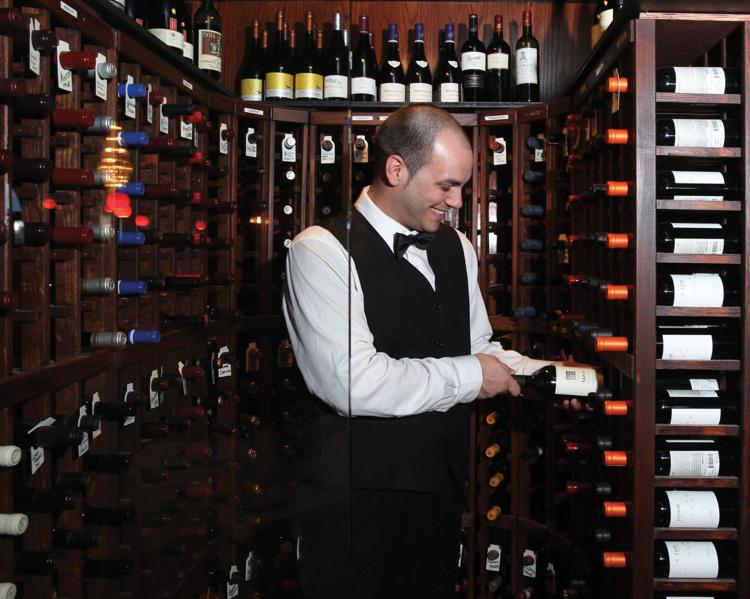 Each week, he and his staff are encouraged to present something a little more out of the ordinary in addition to the standing menu.
Sherrie Harrison, general manager of the restaurant, said weekly chef specials spotlight the encouraged creativity with featured multi-course meals and suggested wine pairings. Customers who sign up for the VIP club online are the first to know about these special menus, which often are limited based on availability.
For those behind the menu, unique recipes help fulfill the One Thirty Five Prime vision to deliver high-end meals to the local community.
"By serving only Wagyu beef and day-boat fish flown in from all over the world, as well as our cheeses, balsamics, and even fresh truffles, we accomplish that goal," Espinosa said.
Management and culinary staff also are available to create customized menus for special occasions. And the restaurant itself is conducive to various types of private events and gatherings.
Expanded Dining
Recently purchased space next door to the restaurant's main area can host up to 50 people in a private meeting-room venue. Sherrie Harrison said this is ideal for anything from private meetings and presentations to rehearsal dinners.
Davis added that the newly opened outdoor patio area, which seats up to 75, also is available for full-service special occasions and private parties. He said the restaurant's main dining area has hosted a few small wedding ceremonies and festivities.
Still, it is the day-to-day offerings of top-quality food to satisfy customers that remains the restaurant's top priority.
"That is what One Thirty Five Prime is about in every aspect," Steve Harrison said. "The food, the detail of preparation, the drink, the service; the opportunity to hear our customers say, 'It doesn't get any better than this anywhere.' That is what starts our motor."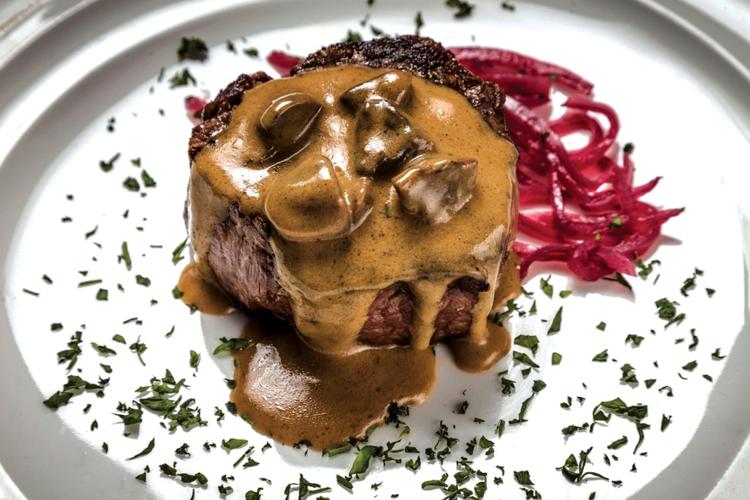 Favorite Dishes
To get an idea of what One Thirty Five Prime customers might most enjoy, the owners and management offered their favorites and top picks from the menu.
"My go-to's on the menu are the filet, the sea bass and the Chicken Roulade," Steve Harrison said. "But I cannot stay away from the weekly off-the-menu specials created in the kitchen by Glen, Jeff and Richard. The sauces are exquisite. My number one off-the-menu item is Chef Glenn's Lobster Gnocchi."
Billy Davis said, "I love the weekly specials, and the seafood you can get nowhere else. Four out of five weeks, there is fresh seafood on the weekly specials. Also, the brandy peppercorn sauce and the Beurre blanc sauce."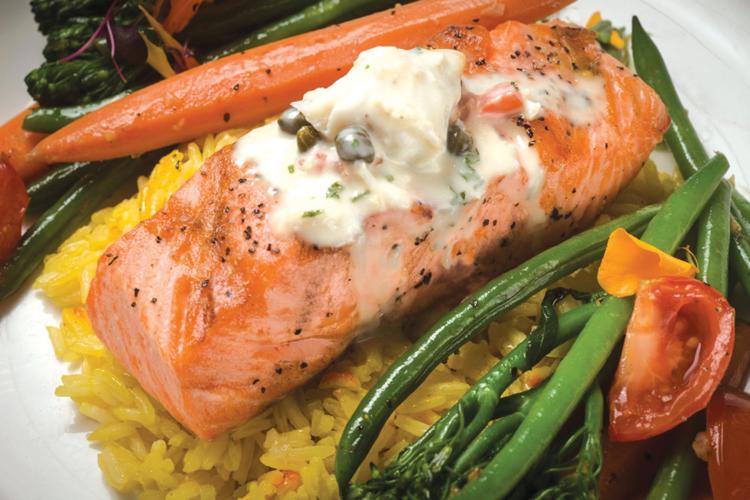 For Sherri Harrison, it's the salmon.
"It's so fresh," she said. "But the key lime pie is hard to beat; it's made in-house. And the Chateaubriand dinner for two, which features the center-cut tenderloin."
Sherrie Harrison said the owners' extensive travels and world-class restaurant experiences have resulted in something special for the Waco restaurant scene.
"They thought, 'Wouldn't it be nice to have that in Waco?' And that's what Steve and Billy have brought to this community."
While Davis said their restaurant is indeed high-end and ideal for anniversaries, birthdays and other celebrations, he wants everyone to come and enjoy the experience.
"It is absolutely world-class but it is open and you can enjoy it every day," Davis said. "Everybody's welcome."
---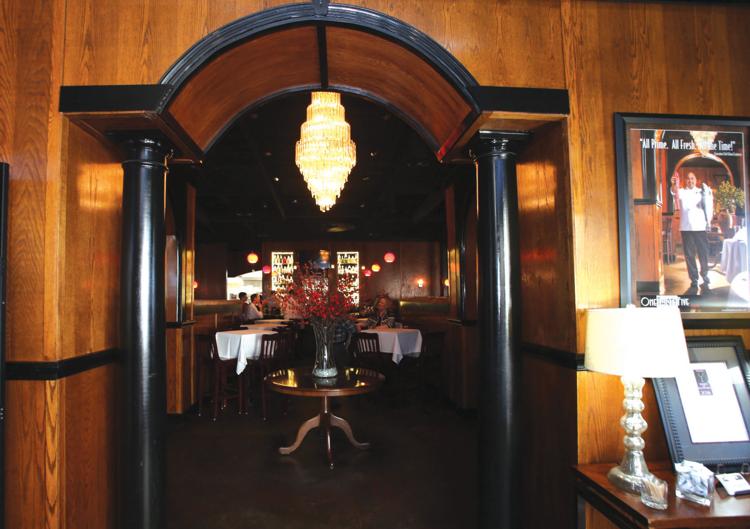 One Thirty Five Prime