Where should you 'Wine-d' up around Waco? Spots growing to enjoy vino, art & more
The days of saying that Waco, and in particular, downtown Waco, doesn't have a night life or things to do when the sun sets are quickly fading.
From new restaurants to bars and clubs, even art galleries, Waco is offering an ever-expanding palette of evening activities for those looking to shake off a long day at the office.
Waco Today visits some of those wine bars in the pages that follow. Although the Waco Hippodrome doesn't show up in these pages, the revamped and expanded Hippodrome is often at the epicenter of the action, from concerts and other live performances to movies in the new state-of-the-art theaters with recliners and a revamped menu for dine-in service.
The Hippodrome's new rooftop bar joins Dichotomy and the Waco Winery Tasting Room and Rooftop Patio for elevated drinking venues downtown. And more are on the way.
Waco Winery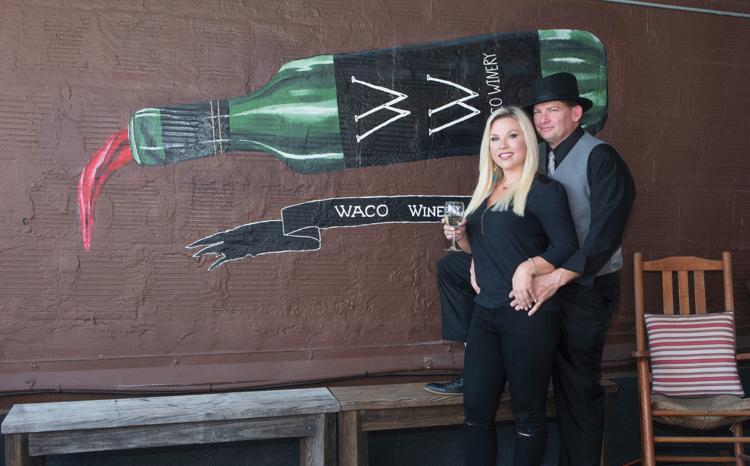 It's all about going up at the Waco Winery Tasting Room & Rooftop Patio, 708 Austin Ave.
There's no first floor to speak of. You either take the stairs to the second floor or ride up in the elevator to reach the tasting room, where you're immediately amazed at the many pieces of artwork adorning the walls.
"We're the largest art gallery in Waco," says Randy Truett, who is in charge of festivals and customer relations. He is quick to follow up that statement by clarifying that other local venues may have more wall space, but he's been told by that no other place in Waco has more pieces of art.
That information, he said, came from Monica Shannon, and artist agent with Texas Fine Artists. She keeps Waco Winery Tasting Room flush with artwork, even changing out all the artwork every three months, unless it's been sold or has to be moved for a special art event.
Everything on the walls is available for sale, he said. Bend around a corner and you'll find a dark room bathed in black light with amazing pointillism art done by local artist Al "Bato" Landoll. The black-light room is quite popular with visitors, he said.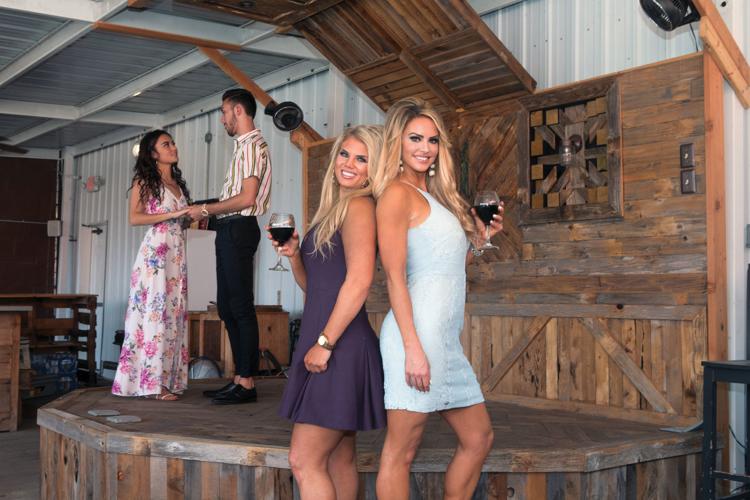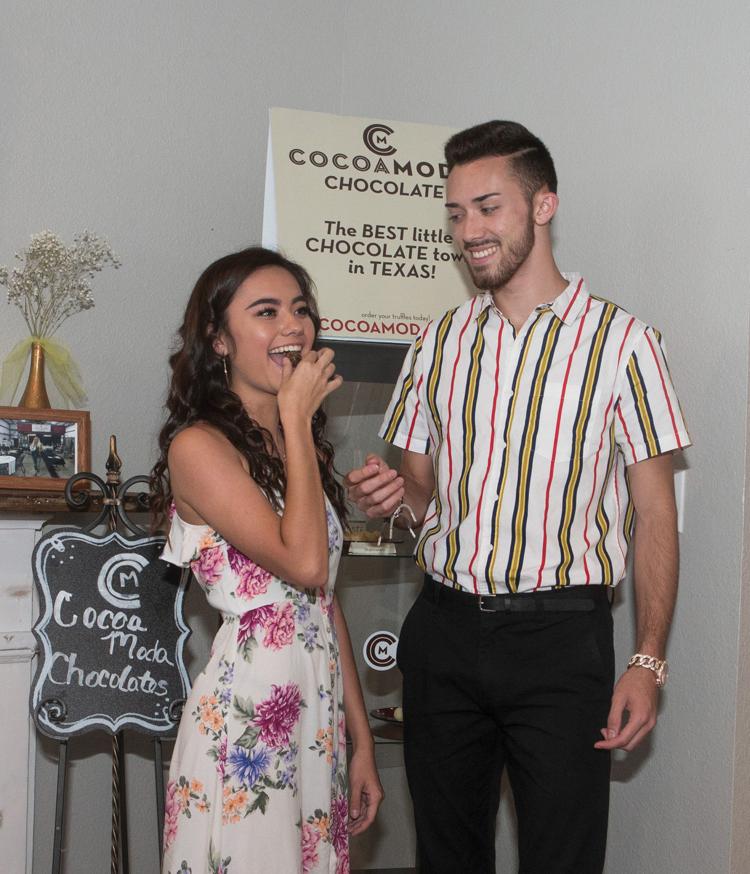 Another few short steps up gets you to the rooftop bar and patio. A gorgeous wine bottle mural and a piece of art of hanging wine bottles greets visitors who can then find a spot at the bar or one of the many tables situated near the stage where live music is played on weekends and some evenings.
The rooftop wine venue has been a dream of operations manager Rebekah Gilliam for a while. She worked with Waco Winery owner Jerry Federico to make it happen. Waco Winery's vineyards and winery are along Highway 6 on the way to Mart. While music events and sipping nights were held there, a good rain made parking treacherous and not everyone wanted to drive that far out for a glass of wine, Gilliam said.
Having that space downtown makes a difference, she said.
The China Spring native would enjoy the new locale more if not for recent health issues. The tasting room and rooftop bar opened in October. But at the end of December she was diagnosed with breast cancer, had a double mastectomy March 1, and is now undergoing chemo treatments with radiation and another surgery still ahead.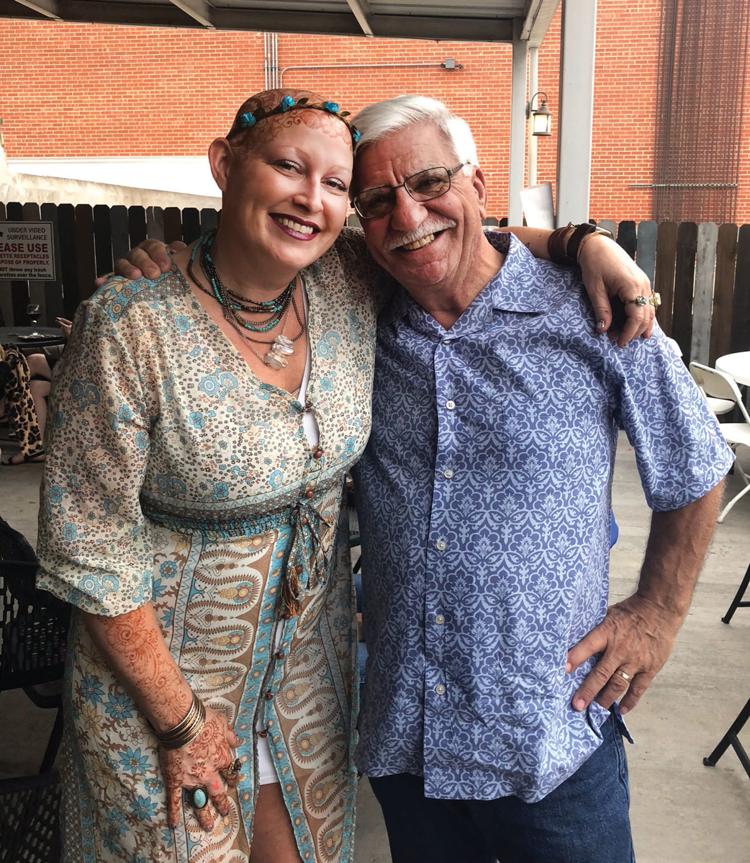 Despite all that, Gilliam said she has been overwhelmed with support for the wine bar and her health.
"My assistant managers Ashley (Mercado) and Kimberly (Lester) are phenomenal and really the whole staff has been great. I feel like the whole downtown community has supported me and this place."
That's probably just karma at work. Gilliam was encouraged by radio personality Tamme Taylor to help Ken and Jacqueline Wilkinson with Cocoamoda. Ken suffered a traumatic brain injury falling off a ladder a few years ago. He's been in therapy to recover, but they had to shut down the thriving business in Calvert because of his injury and moved to Waco to end those long drives from Calvert for treatment.
His wife Jacqueline continues to make those delectable Cocoamoda truffles, which are sold at the tasting room and signs of support for Ken are evident throughout.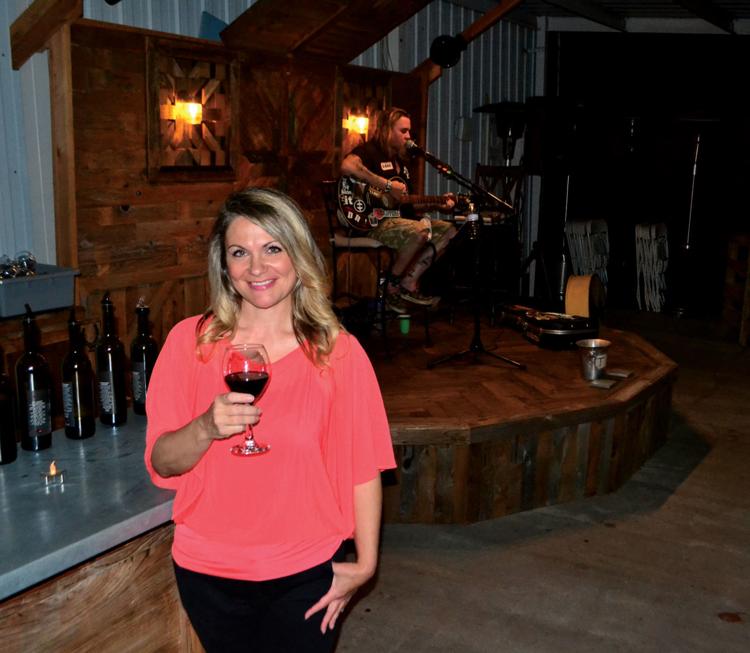 While the tasting room is a place to enjoy music and art, it also opens itself up to the community for meetings. A group of moms with special-needs children holds a monthly meeting there and other nonprofits utilize the space, particularly earlier in the day before it opens.
Waco Winery also tries to be environmentally aware, said Truett, who runs an insurance business and serves on the Keep Waco Beautiful board and is part of the Group W Litter Patrol that helps clean trash from the Brazos River.
A Climate Change Art Show to help with environmental awareness will run for a month in the tasting room beginning Aug. 29.
Truett said he's impressed with Gilliam's activeness with the community at large and as a businesswoman.
"The biggest thing is Rebekah's approach to the wine industry," Truett said. "You can get lost in the intricacies in how wine is made. But her opinion is that wine is for everybody, and it should be enjoyed. It brings everybody under one umbrella."
Waco Winery Tasting Room and Rooftop Patio
Fri-Sat, noon to midnight
Klassy Glass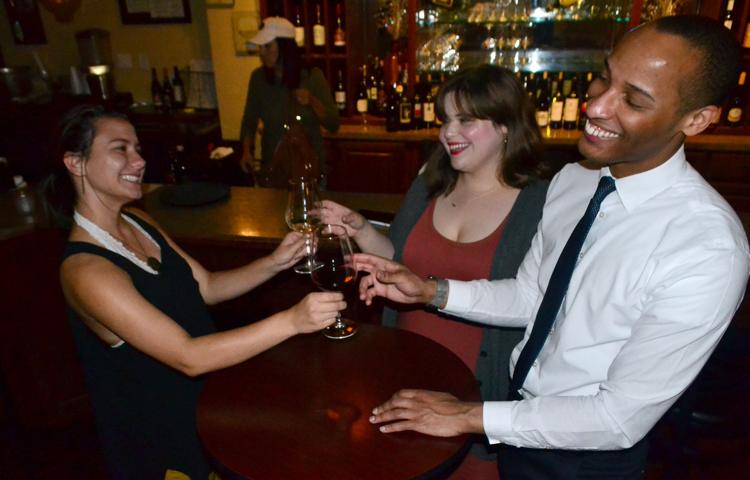 Klassy Glass Wine Bar & Bistro has been on Austin Avenue since 2009, but lately it's being infused with a new fun vibe.
It's still a cozy and quiet spot to visit with friends most of the time, but with new Happy Hour and daily specials, and live music on the weekends, it is a more active place especially now that classes are back in session at Baylor.
Carrie Johnson bought the bar in February 2016. Her son, Neal Jimenez, is co-owner and operator and is overseeing several changes to the place, including a menu that is much more expansive than you'd expect for a bar and bistro.
Flatbreads have been available the last seven months and have been a popular request, he said.
Catering beyond the bistro is in the works as well, he said.
Eclectic dishes are served with wines or beers by the glass, bottle or flight. Artwork on the walls are by local artists and are for sale.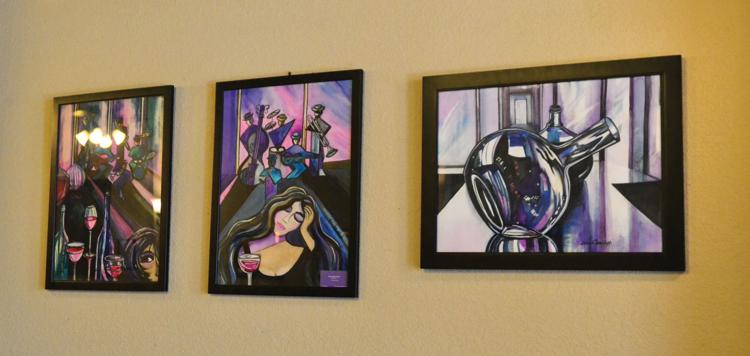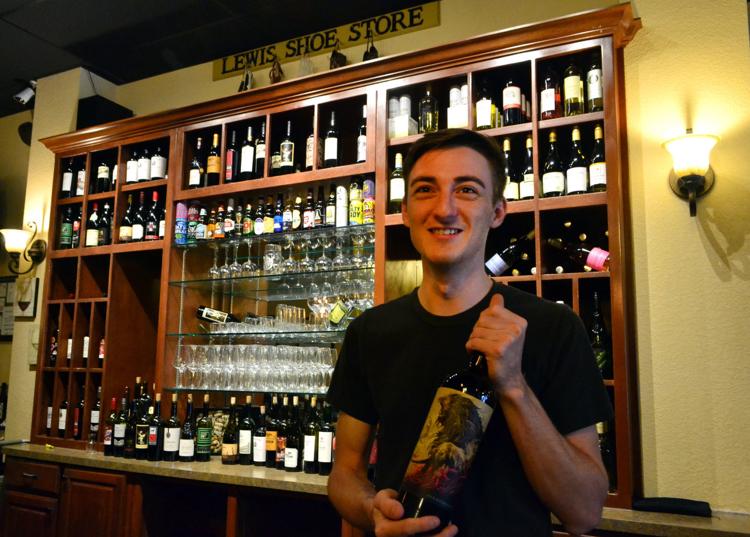 If you like specials, then Wednesday is the day for you, he said, with all day $1 off beer, $1.50 off glasses of wine and $4 off bottles of wine.
Jimenez said for him, the hallmark of being successful is providing the best service you can give to your customers.
In the near future there will food and wine pairings along with Wine 101 classes, he said. Keep watching Klassy Glass' website and Facebook page for updates, he said.
Klassy Glass Wine Bar & Bistro
Wed-Thu, 11 a.m. to 10 p.m.
---
Waco Wine Shoppe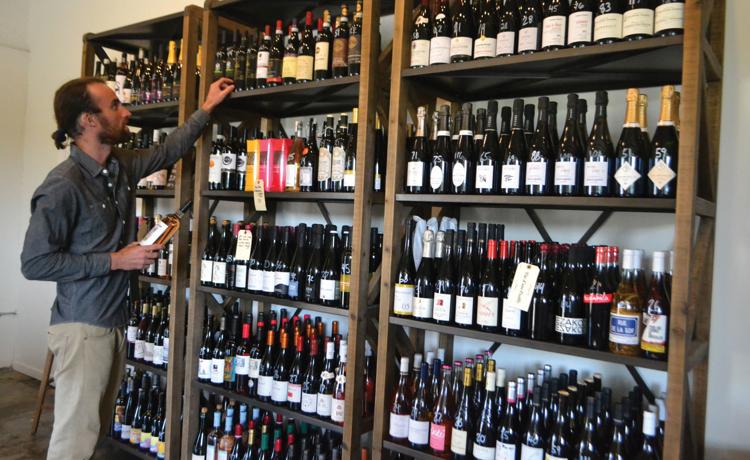 If you are looking for a wine shop where expertise on wines is part of the visit, then the Waco Wine Shoppe should be at the top of your list.
But when you plan to go by and experience the hand-selected wines chosen by sommelier David Mayfield, don't Google or use Yelp to find out its operating hours.
And don't even bother reading the times listed on the front door. They're all wrong, says employee Charlie Walter.
Go to the wacowineshoppe.com website and you will get the correct hours of noon to 8 p.m. Wednesday and Thursday and noon to 9 p.m. Friday and Saturday.
Walter said the attention at Waco Wine Shoppe is first on providing customers with knowledgeable information and wonderful wines. But he thinks it might help to get the correct hours out there at some point.
Complementary tasting are the draw at the shop, which offers three wines every week. The interior of the shop is a "minimal look," he said, noting that is intentional by owner David Mayfield and his wife, Abigail. Even the music played comes from a vinyl record on a turntable.
Wine maps showing the growing regions of wine counties are on the wall. Shelves of wines fill a section, organized mostly by whether they are from Spain, Italy or France.
Every month there are new selections chosen by Mayfield, who is a wine steward and distributor for bottle shops in Houston, Austin and Dallas.
Walter said Mayfield tries to keep the selection of wines seasonal for those coming in to taste. Mayfield also offers a wine club with hand-picked selections.
Waco Wine Shoppe
---
Kissing Tree Vineyards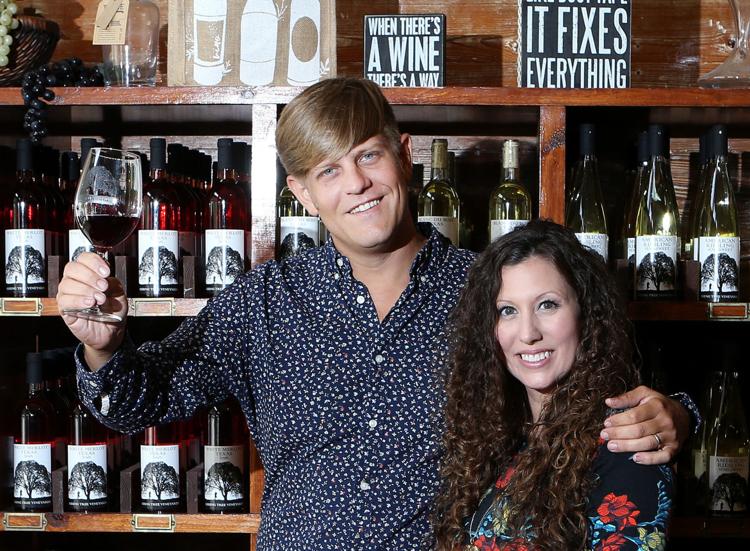 Kissing Tree Vineyards gets its name from the hackberry tree in Eddy where Chris and Crystal Grider first kissed.
They both attended Trinity Christian School in Dallas but it was a weekend trip to the property owned by Crystal's mother Dorothy where they kissed each other while sitting in a branch on that tree.
Fast-forward to today and those sweethearts and former Connally High schoolteachers now have three children and a growing business with the winery and tasting room just off busy Interstate 35.
Their store, in a 3,800-square-foot building that includes the historic 1901 First National Bank, opened June 11, 2016. The First National Bank vault in the building now serves as a wine cellar.
Kissing Tree produces a wide variety of wines, from Cabernet Sauvignon to Merlots, White Zinfandel, Lenoir and Reisling, to name a few.
"We have different wines for different tastes," Crystal said. "We produce enough variety of wines that everyone will like something."
Among their speciality-named wines are First Kiss, a sweet and soft red, and French Kiss, a blend of Cabernet Sauvignon and Syrah.
"Merlot has been our backbone," Chris added. "Especially our White Merlot, we're known for it."
It's usually the first one they run out of, he said.
Kissing Tree Vineyards
---
Red Caboose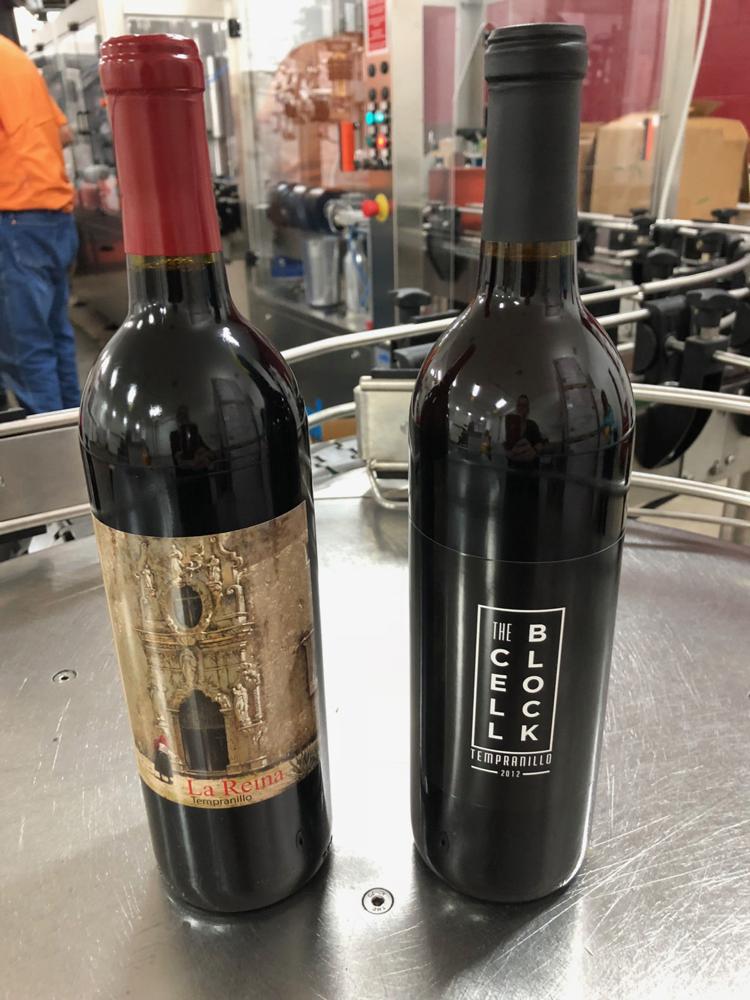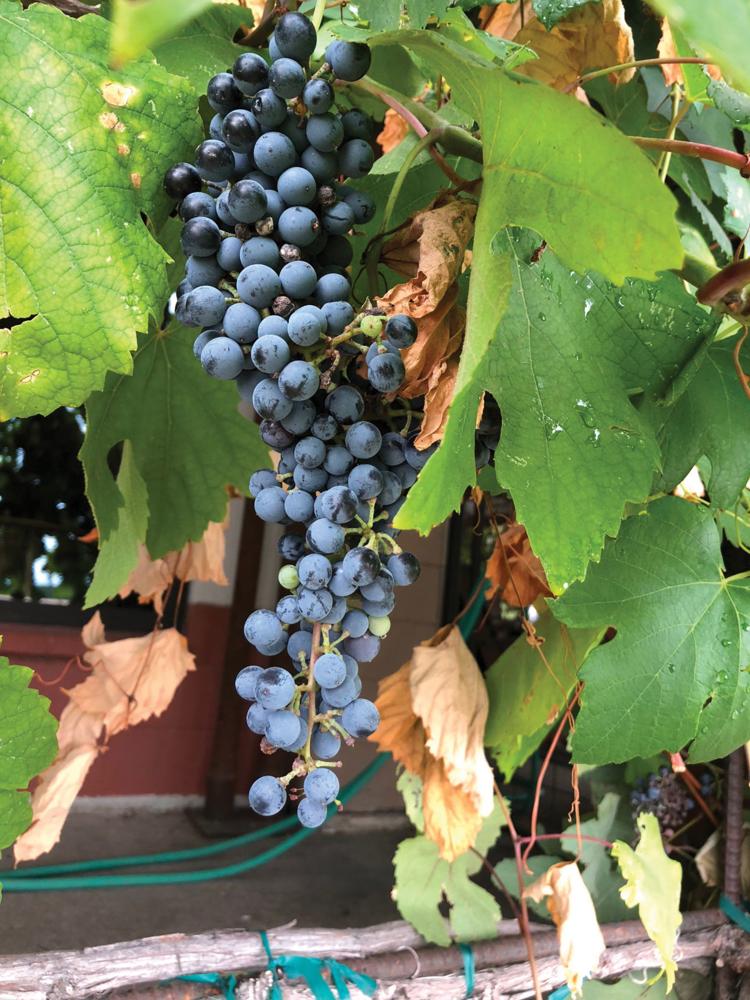 Owner Gary McKibben has two tasting rooms in Bosque County for people to try his Red Caboose wines.
The easiest option for Waco residents is his tasting room and deli at 903 S. Avenue G on the way in to Clifton on State Highway 6. It's open Thursday to Sunday at varying times. The winery also has a production area for bottling the wines.
That's been a great addition, he said, drawing people from Waco for the shorter drive to Clifton than to the winery in Meridian.
"We get lots of traffic from Waco," he said. "You serve some food; you serve wine. It works really well."
For $15 tastings, customers can sample six of Red Caboose's wines. Bottling also is done at the Clifton location.
If you want to go to the source, his first tasting room and winery sits on a 200-acre ranch outside Meridian where his grapes are planted over 28 acres of limestone-laden land.
It's a beautiful location and has the old red caboose that the winery is named for. The restored caboose served as McKibben's weekend cabin while building the winery.
Thirteen different varietals are grown by Red Caboose, which harvests grapes from three different vineyards. The Tempranillo wines are among the most popular.
McKibben is especially proud of the green building practices used in the winery.
Rock for building was excavated at the site and the facility was constructed to minimize heat from the sun. Collected rainwater provides irrigation, while solar panels on the roof and geothermal wells provide the heating and cooling needed for the winery.
The winery won the Botanical Research Institute of Texas International Award for Sustainable Winegrowing in 2014.
Thanks to the California native's sustainability efforts at Red Caboose, he has been sought by other wineries to design plans for them.
Clifton tasting room/deli
903 S. Avenue G in Clifton
Meridian winery on the vineyards estate
1147 County Road 1110 in Meridian
---
Valley Mills Vineyards/Waco Wine Tours
One way to get the most bang for your buck might be spending a Saturday hopping on the Waco Wine Tours bus.
Joey Bagnasco, general manager of Valley Mills Vineyards, which is owned by his parents Dr. John and Kandi Bagnasco, created the tour bus to help promote local vineyards in the area. Joey also is the brains behind the annual Rootstock wine festival in Waco.
Waco Wine Tours offers all-inclusive, guided tours of local wineries and vineyards.
Every Saturday at 11 a.m. the company offers an open tour that anyone can join by booking at http://www.wacotours.wine. It also routinely runs private tours for groups of friends, families, company outings and bachelorette parties.
The shuttle fits 13 guests, and the $90 guest tour price includes the transportation, service, water, 15 wine tastings at three wineries (Red Caboose, Valley Mills Vineyards and Waco Winery) and a picnic lunch in a vineyard.
Visit its website at wacotours.wine or call 254-709-5940 for more information.
His family's winery is in the midst of building a new and larger wine tasting room and winery on their vineyards estate outside of Valley Mills.
Joey expects it to be complete this fall. Once it's done, the existing tasting room and winery at 8532 Highway 6 North will be closed.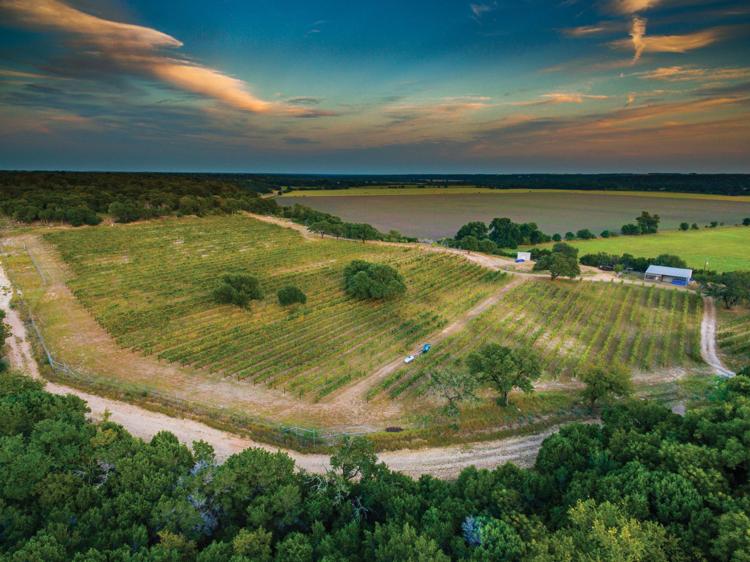 Valley Mills Vineyards
Appointments can be made for other times.