Watch out for your waistline, there's a cookie place on the block in downtown Waco that's baking ooey-gooey crafted cookies. This sweet shop doesn't simply bake irresistible cookies in a variety of fun flavors, Bittersweet is in business to create a mouthful of tasty memories.
Owner Hanna Austin is a 22-year-old, soft-spoken Houston native who has a sweet tooth mixed with an entrepreneurial spirit. Those talents, combined with optimism and hard work are the recipe for her successful business startup at 608 Austin Ave., Suite B.
Austin didn't spend a lot of time in the kitchen growing up but does remember early teenage years sleepover parties that involved food and fun. Laughing at the memory, she explained, "We'd make ice-cream sundaes or brownies. Just fun things."
She credits her mom, Kelley, for creating special family memories centered around food.
"We always had family dinners together," Austin said. "My mom would bake Betty Crocker brownies a lot, and when I was sick she'd make cookies."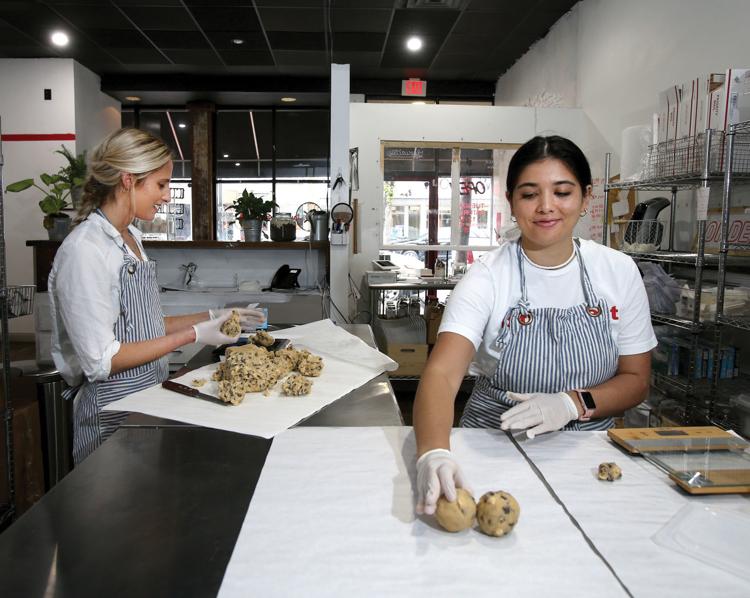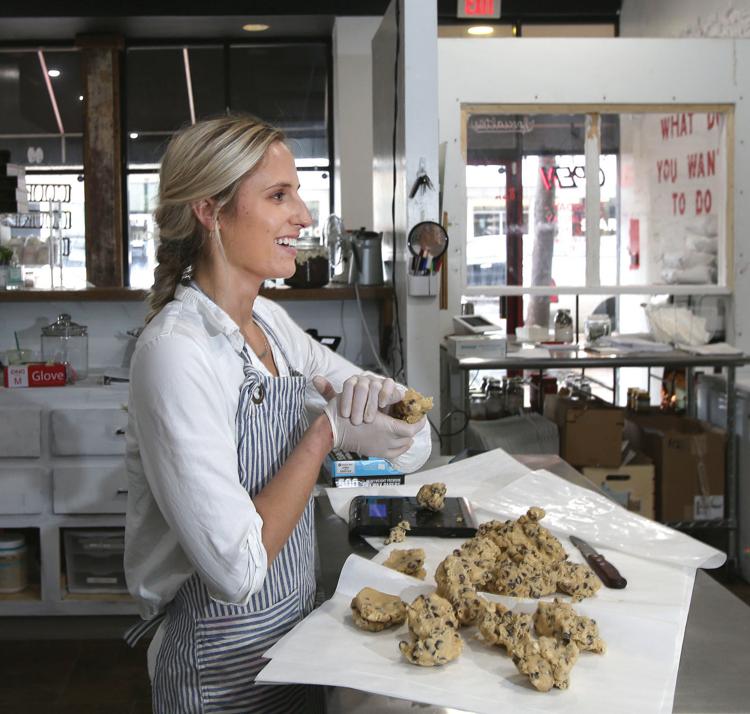 She added that even a trip to the doctor for a shot would elicit a cookie baking session. If only the rest of us were that lucky as kids.
Coming to Baylor University for freshman year and living in the dorm meant Austin didn't have access to a kitchen. She didn't know a lot of other students that first year and loneliness set in. She missed baking.
Going home on school breaks meant mother-daughter baking time for Austin and her mom.
Looking back on her freshman year, Austin credits that time as a period of personal growth.
"If I hadn't gone through that bittersweet time, I don't know if all this would have happened," she said. "The sweetness balanced the bitter."
Boredom set in during the summer after her freshman year, and Austin found herself spending hours mindlessly scrolling through Instagram pictures of mouth-watering cookies.
She wondered why Waco didn't have a cookie boutique.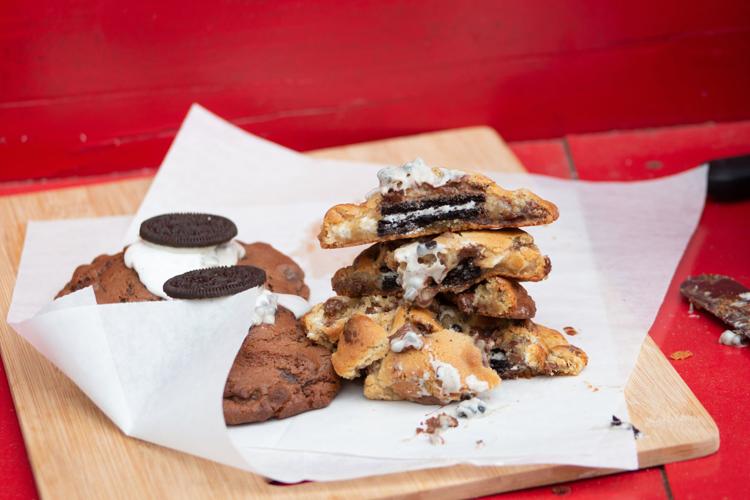 Heritage and Hope
Austin applied for and got the job as lead baker at Heritage Creamery her sophomore year. When she wasn't busy baking their cookies, she'd come up with her own cookie recipes using her ingredients she'd bought separately.
Just for fun in the meantime, she was baking a lot of cookies for her apartment roommates. They raved about her delicious cookie creations, so Austin decided to advertise her cookies on Instagram and business took off.
Unable to balance her Heritage job with college demands and Greek life responsibilities, she left the Heritage job to pursue her own personal baking gig.
At the time, Austin was still a student at Baylor studying film. Her film classes helped prepare her for creating what she describes as "eye-popping" videos for advertising her cookies, something she continues today. The cookies look and taste marvelous. Bittersweet deserves an A-plus.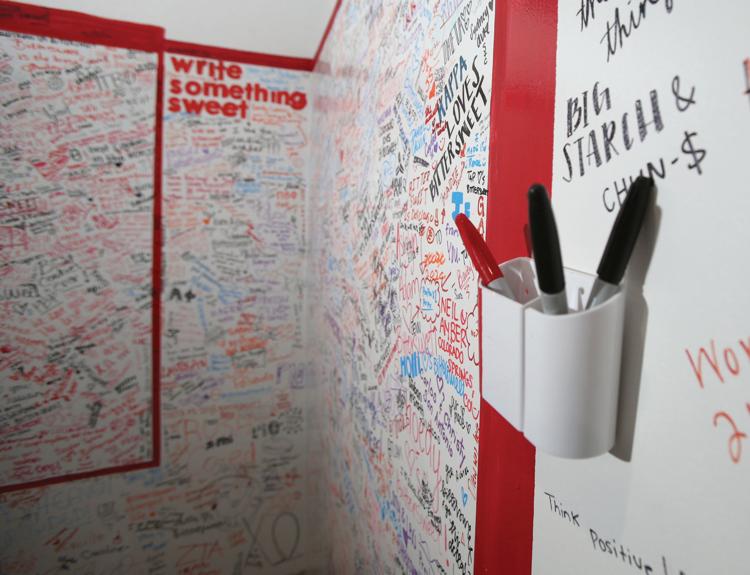 Innovation
The cookie business was heating up in Austin's junior year when a couple of Baylor business students approached her with the idea of her joining the Baylor Incubation Program. She was in the program for a year at the same time she was getting Bittersweet up and running.
Balancing a business start-up with college studies while still in the incubation program became overwhelming. Austin had some difficult decisions to make about her future.
Growing in business acumen, she put her studies on pause to pursue her business venture full time.
"I just couldn't see where simulation projects were going to help me," Austin said. She was already out in the real business world making successful business decisions.
"I learned just by doing it," she said. "You figure out what works."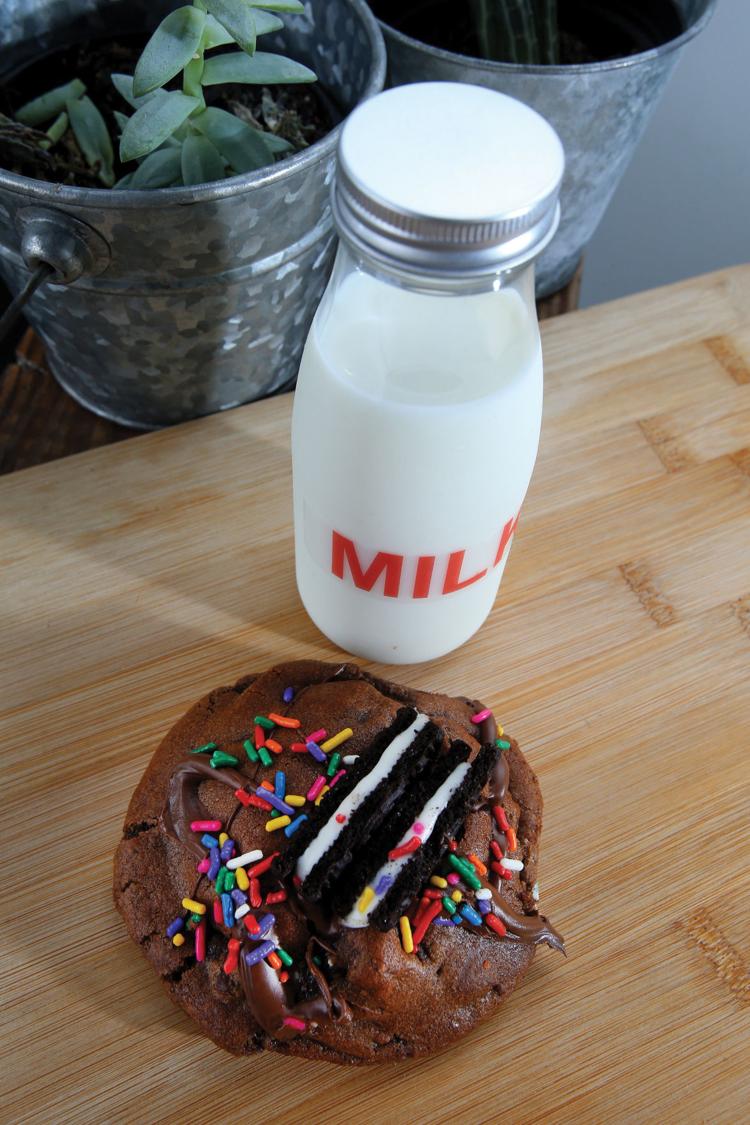 Austin had blessings on her decision from the business community. Gib Reynolds, director of the 1846 Incubation Program at Baylor, worked with Austin in her early start-up days.
"She's been willing to put her education on hold to grow her business," Reynolds said. "Not everyone has it in them to work the way she does, and the success she's enjoyed is a testament to her dedication."
Cory Dickman, Austin's local business partner, knew of her cookies after tasting them at Heritage Creamery. Dickman was responsible for capital start-up for the brick-and-mortar shop. He's impressed by Austin's bent for business.
"Hanna has a world of potential and she has so many great ideas for Bittersweet, and the cookies are freaking amazing!" Dickman said.
Employee Grace Goodchild said she appreciates the flexible scheduling Austin offers.
Serious Cookie Time
"I literally read thousands of online cookie recipes," Austin said, before deciding on a base cookie dough recipe for Bittersweet. She creates cookie magic by adding funky and fun mix-ins, fillings and toppings.
"A few ingredients are secret," Austin said, with a twinkle in her eye.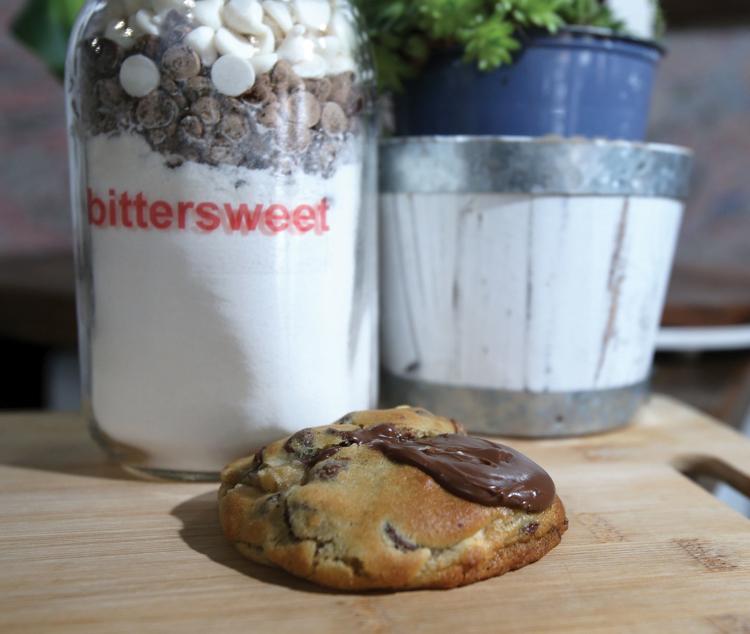 Bittersweet offers specific cookie flavors during certain times on Tuesdays through Saturdays.
Cookie flavors offered between noon and 4 p.m. include triple chip, Nutella stuffed triple chip, birthday, red velvet, Nutella brownie Oreo chunk and cookie butter stuffed snickerdoodle.
From 4 to 8 p.m. the offerings include triple chip, s'mores, peanut butter, cookies and cream, cosmic, and cookie dough stuffed brownie flavors.
Chef's specialties are from 8 to 10 p.m. and vary daily. Check Instagram posts to see what's offered for that day. Austin said the posts, which usually are videos, have been successful at bringing in those late-night customers.
Bittersweet catering is available and the cookies are becoming popular at wedding receptions. Dry triple chip chocolate mix is available to get your own party started at home.
Arrive early for the best selection and check Facebook hours because of changing requirements with the pandemic. Online orders are currently being accepted, but check the website for specifics.
---
Bittersweet
Also on Facebook, Instagram