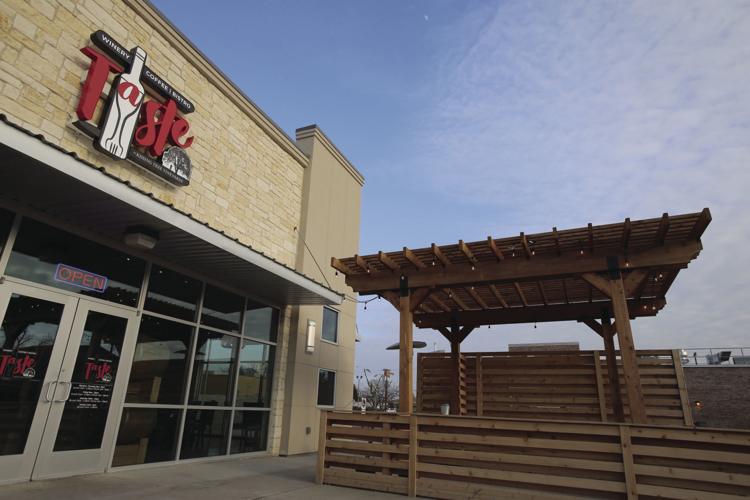 Maybe it's the giant gold lips on the restroom wall, the Snoop Dogg book between candles on the coffee table or the monster Tomahawk Steak, but there's definitely something deliciously different about Taste by Kissing Tree in downtown Waco.
"The book, 'From Crook to Cook,' is legit," co-owner Chris Grider explained. "At first, I thought it was a joke, but I saw some good stuff in it that reminded me of my younger days in Oak Cliff, making something out of whatever's in the cupboard. Then I learned he did a cooking special with Martha Stewart and that she wrote the foreword. Now everyone picks it up when they come in."
Customers have a choice of over 120 wines and a wide selection of other drinks ranging from coffee and espresso, soft drinks and $6 ciders to $18-a-glass Chardonel. On the culinary list, selections go from an $8.95 grilled Caesar salad to the $71 Tomahawk, too large for a plate but served on a cutting board.
Although not meant for one, some hardy souls have managed to get it down with the steak frites (thrice-cooked fries with a house chimichurri sauce on the side) all by themselves. Going the meal solo is not recommended, however.
"The Tomahawk comes from Wagyu (Japanese beef that's illegal to export)," Grider said. "Some enterprising Americans crossed it with Angus to withstand the Texas heat and marbled it to make it one of the best beef steaks available anywhere. We happen to buy ours from a ranch outside Flatonia, Texas."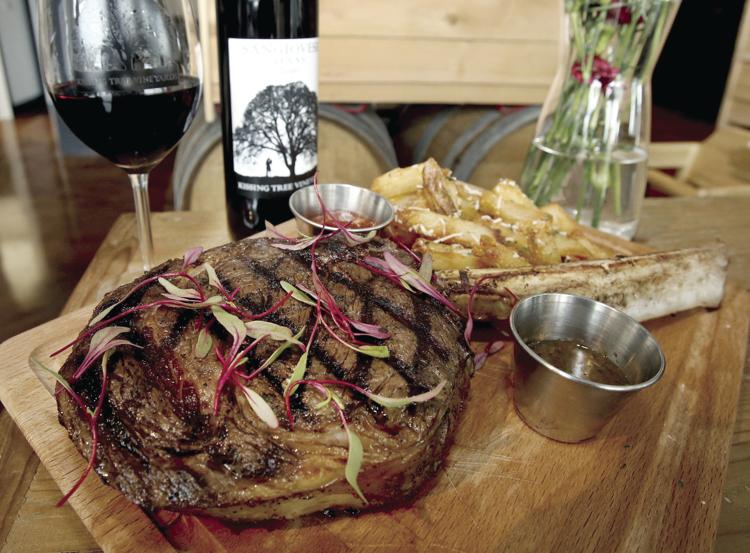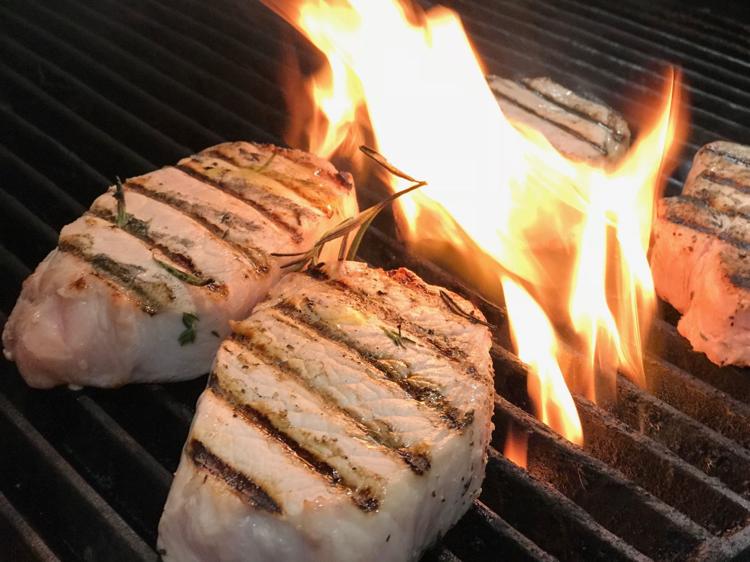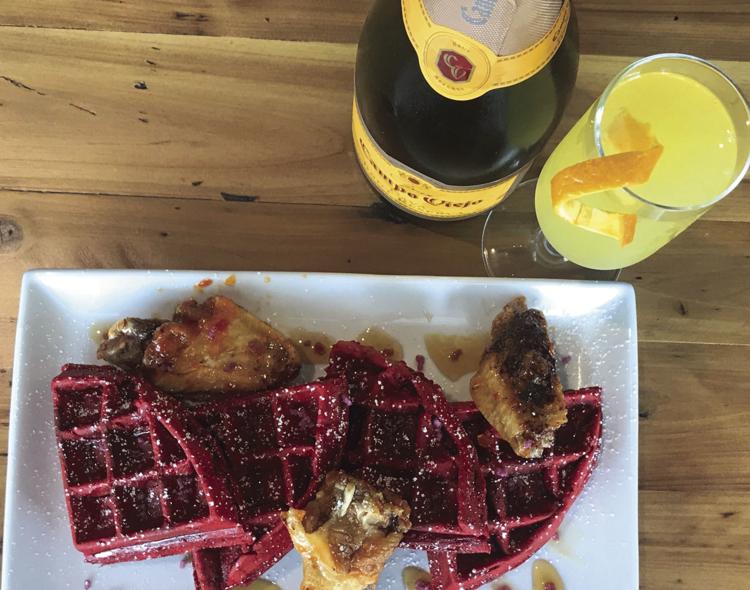 The brunch menu combines typical breakfast favorites like brioche French toast, pork tacos, chicken and waffles and Eggs Benedict with lamb burgers and even shrimp and grits topped off with banana pudding, apple pie cheesecake and chocolate terrine.
If that's not enough to whet the appetite with calamari, mussels and chicken wings appetizers, the dinner choices add sausage-stuffed quail and scallops for a one-of-a-kind dining experience.
Putting it Together
The 38-year-old Missouri native admits he's not responsible for cooking up these delights, but is more the one to recognize what tastes good with what, plan the menu and let the head chef, Kenny Muchalski, take it from there.
"I've always loved to eat and enjoyed watching 'The Frugal Gourme' daily while I was home-schooled," he said. "Then I attended The Taste of Addison, where I had sushi and lamb for the first time, and that helped spark my interest in fancier foods. I really enjoy the late chef Anthony Bourdain's shows 'A Cook's Tour' and 'No Reservations' and reading magazines like Bon Appetit and Food and Wine. They all help me with menu ideas."
More recently, Grider's desire to make wine came after he worked part-time at a winery while attending Dallas Baptist University and because he and his wife Crystal aren't beer lovers.
"We met at Trinity Christian School in Cedar Hill and married 17 years ago," he said. "Not long afterward, we visited a Fredericksburg winery with a line of 16 vintages that were so good we were hooked on the concept of one day making our own.
"There's nothing like winemaking. I feel like an alchemist in the old days, taking grapes and yeast and coming out with something different altogether."
Vineyard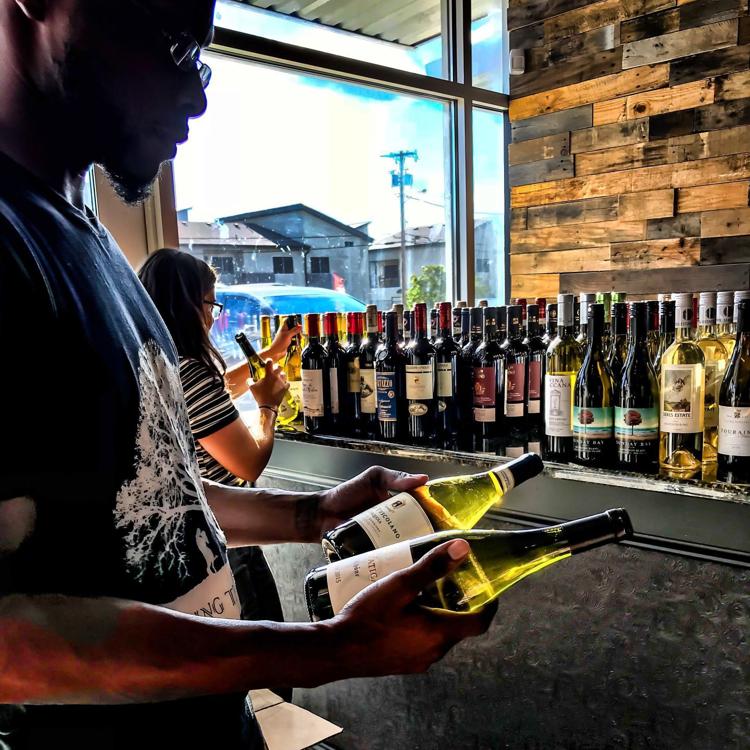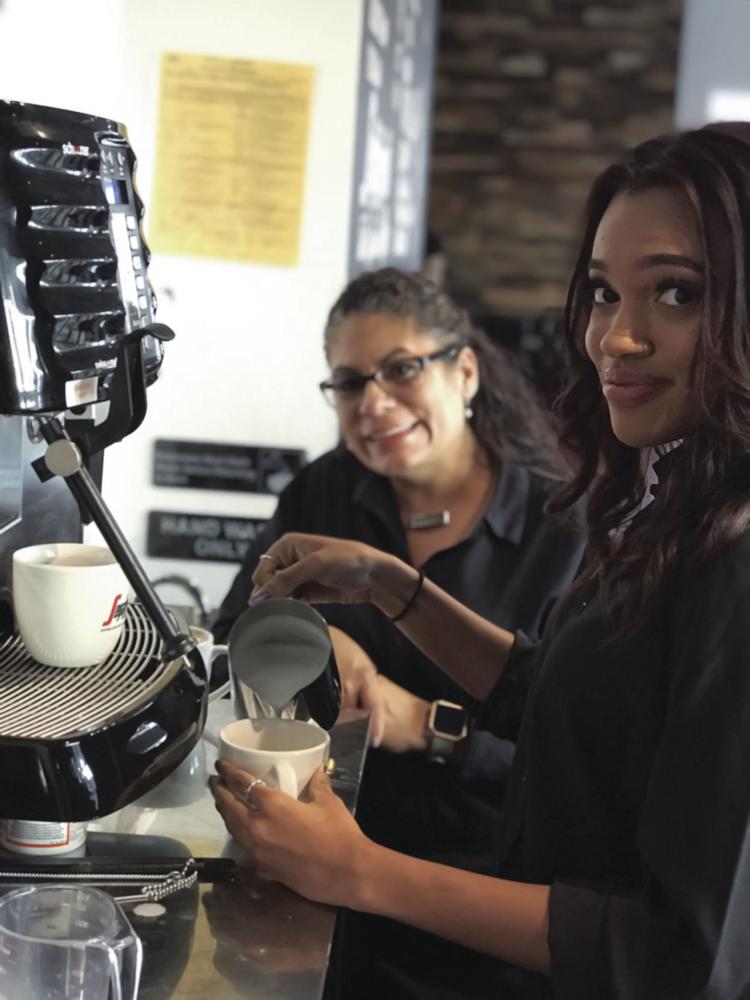 Crystal's mother, Dorothy Wuebker Johnson, made that possible by letting the two use her 130-acre farm 10 minutes southeast of Eddy. This spread also provided the famous tree where the Griders shared their first kiss (thus the Kissing Tree name for the Eddy location and the Waco site).
Johnson visits Eddy regularly from her Oak Cliff home to pitch in as greeter for the business and even when manual labor is required.
"I've dug holes, planted vines and hauled 5-gallon buckets of grapes, even running circles around two employees, recent high school grads who got their cellphones out after finishing one job instead of moving on to the next one," she said with a laugh. "I am proud of my daughter and Chris because they had a dream, we prayed about it, and it fell into place."
Keeping up with two businesses and three young boys (12-year-old Austin, 8-year-old Houston, and 1-year-old Travis) has proved both a challenge and a blessing to the family. Planting, pruning and harvesting grapes means not only long hours and much sweat but also a flourishing vineyard and delicious wines.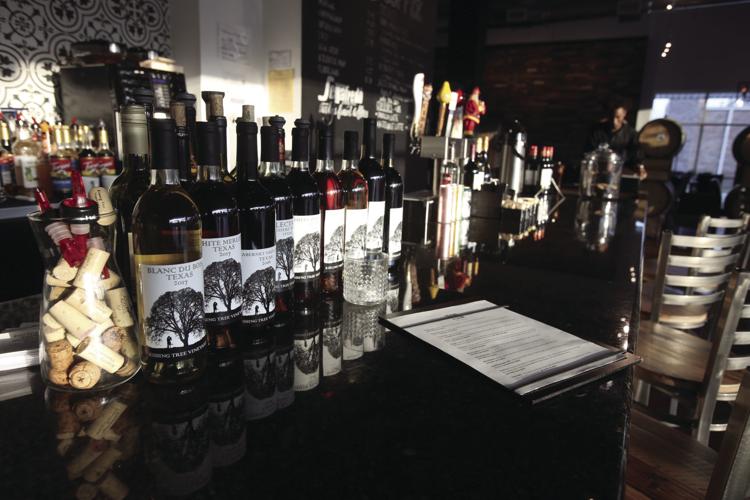 Another of the blessings is giving a toddler the run of the place at Eddy. Travis seems to think he's on the payroll, often grabbing a broom or dumping the bucket on himself when he tries to help mop. He also knows how to slay ladies' hearts and take apart a lighted table "candle" with predictable results, beads all over the place.
To cut production time, the Griders have added more equipment along with expanding their operation from a 400-square-feet building to one with more than 4,000 on the farm. They hope to add a tasting room for visitors there soon along with changes to their menus to draw more customers.
"Some people won't come in to the Waco café because they think it's too fancy or that their kids won't like it, so I want to make it more approachable for all and try to include everyone in the menu choices," said Grider, who taught art at Connally ISD before going all in with the winemaking and restaurant business.
"To do that, I want to keep the high-end, casual fine-dining experience while featuring cheaper wines, bringing in more tables and adding options -- more soups, sandwiches and sliders with crab cake appetizers and moving Eggs Benedict to lunch. We also have an awesome Happy Hour from 4 to 6."
Valentine Special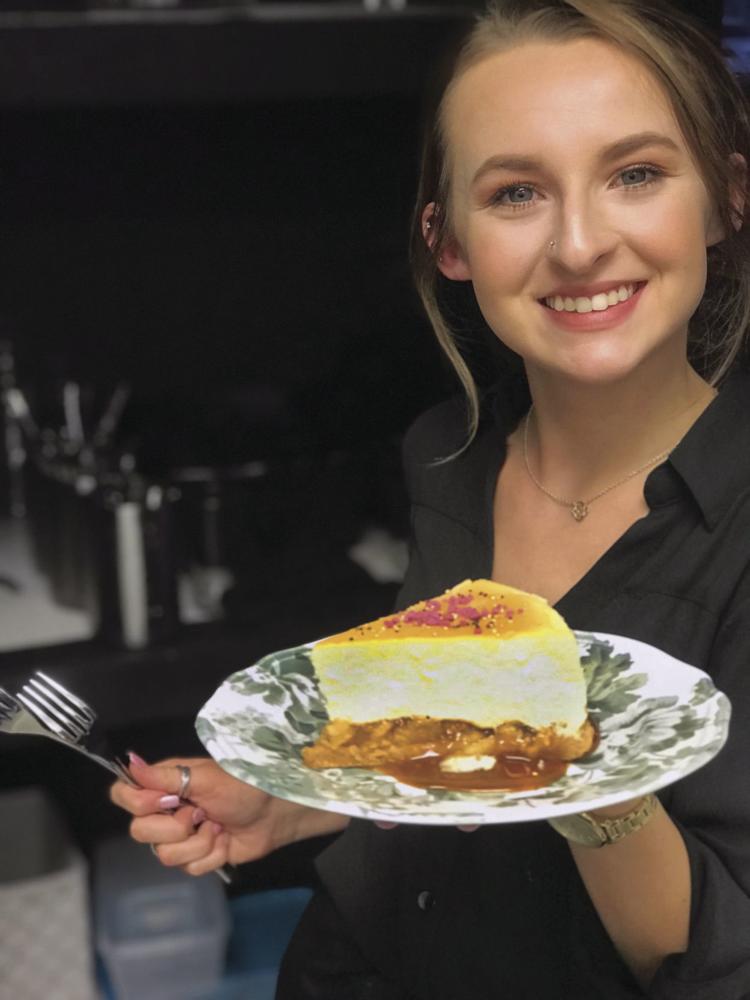 A special addition is geared for south McLennan County as well.
"For Valentine's Day in Eddy, we're serving a five-course aphrodisiac meal -- probably including a Cornish game hen, sweet potato, mushroom ragu, lobster, ravioli in shrimp sauce, asparagus soup, pomegranate salad and dark chocolate cheesecake with chocolate-covered strawberries," Crystal said. "All this comes with a complimentary rose and two glasses of wine with soft music for a truly romantic setting; all for $140 per couple or $65 for a single."
Like her husband, she wants to keep the cozy, quiet atmosphere near Baylor as a contrast to the more musical one 20 miles south in the old Eddy bank building. The historic building seats around 100 for weddings and over 50 for dinner.
This location has a dog-friendly Tuscan patio, a gift shop/bar for wine tasting, a live-music hall seating 50 and another 40 in the quieter lounge in between. Families can rest on a variety of padded couches and chairs, or just sit at regular straight-back chair tables to enjoy the music and paintings adorning the walls.
Many are for sale by local artists Charles Wallis and Hailey Herrera, while others were left for display by the owners from their Austrian collection. The gift shop boasts various knick-knacks and signs with catchy sayings like "Wine does not make you fat. It makes you lean … against walls, chair, and funny people."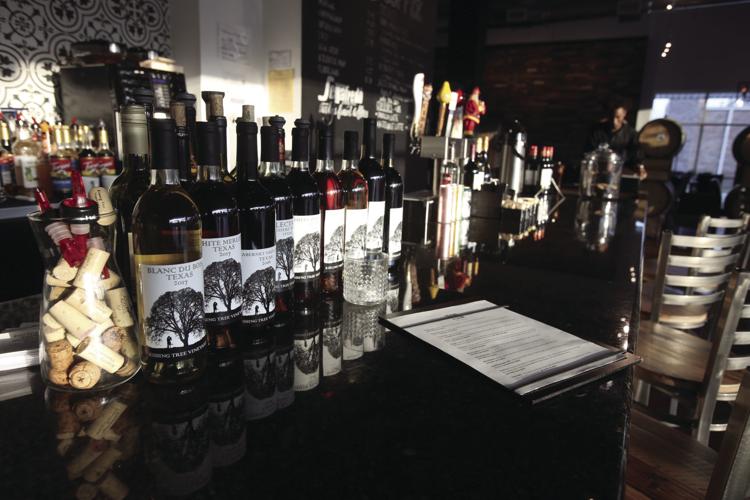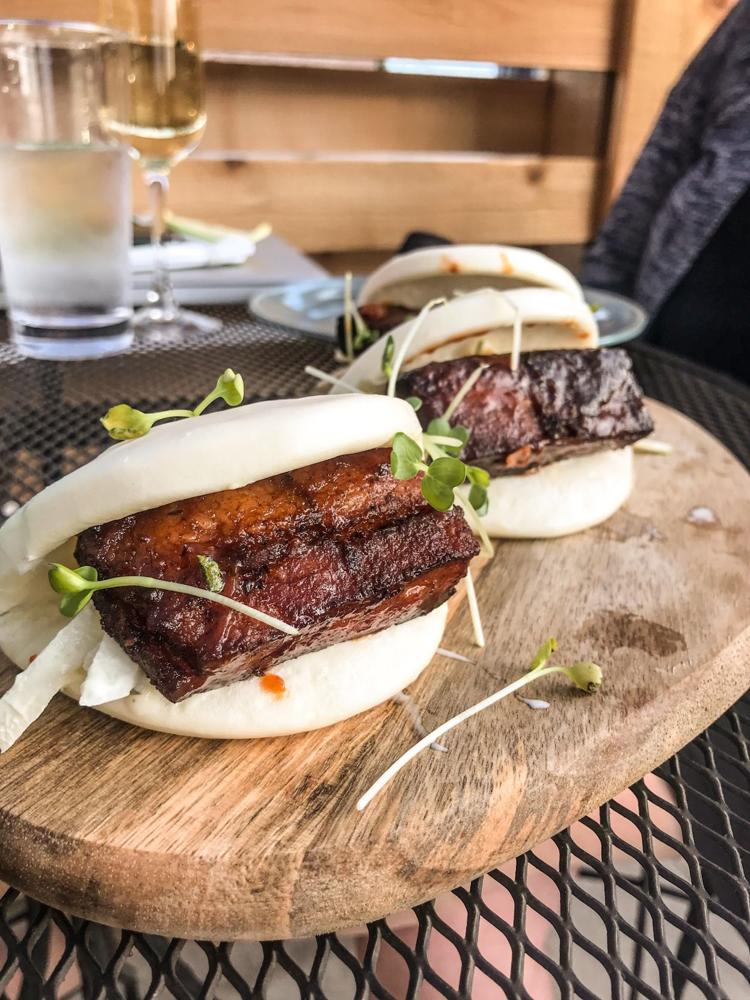 Entertaining dinner guests in Eddy is a diverse group of live musicians.
"I choose the ones I've seen at Farmers Market and know, like our UPS man, who told us he was an Elvis impersonator and bugged us for five months," Crystal said. "I finally gave him an audition, and he floored us, becoming a performer whose appearances we had to turn away people from for months. We've had Holly Tucker, Brett Hendrix, and many others sing as we try to mix up the music from Americana and country to bluegrass and jazz.
"Guitarist Pat McKee and bassist Trammell Kelly are probably our most popular Waco artists. They bring their own following, like others."
Crystal said it's important to her and Chris that the customers enjoy their experience.
"We're service- and customer-oriented," she said. "If some want to stay past closing, we let them, and we do substitutions. If they want something not on the menu, we do our best to give it to them.
"We aren't running a business to change customers, but changing it for them, and as my mother would say, 'We try to bottle romance' along the way."
---
Taste by Kissing Tree Vineyards
804 S. Seventh St. in Waco
Mon-Thu, 7 a.m. to 10 p.m.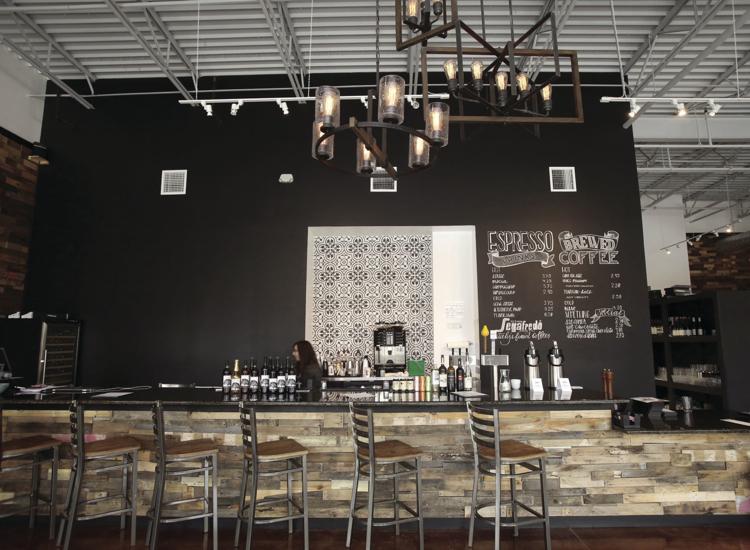 Kissing Tree Vineyards
109 W. Third St. in Bruceville-Eddy