The Texas Cheese House, snuggled among the antique shops in historic "Old Town" Lorena, is the ultimate cheese lover's paradise. The eatery's menu offers a delicious assortment of entrees showcasing the artisan cheeses handcrafted onsite.
Owner Scott Simon is one of only a handful of cheesemakers in Central Texas. On any given day, he displays more than 20 varieties of cheese and cheese spreads in a glass case near the front of his restaurant. His list includes just about every cheese from A to Z: from Asiago, blue and cheddar to Gouda, parmesan and Romano.
In addition to highlighting the cheese in the appetizers, sandwiches and soups he serves, Simon also sells it by the slice, pound or wheel.
"I have one rule," Scott said. "A customer must taste the cheese before buying!"
Simon cheerfully distributes bite-sized samples of his cheese to his patrons. The "taste test" is what allows customers to experience the difference between artisan (handmade) cheese and mass-produced cheese sold at grocery stores.
"The flavor of our cheese is stronger and sharper because we don't use dyes, additives or other fillers which alter the natural taste," he said. "Grocery stores sell processed cheese which lowers the cost, but only half the product may contain real cheese. America is the only country with dairy laws that allow producers to add 50 percent fillers to cheese."
Simon said the amount of fillers in commercially produced cheese is what initially fueled his interest in learning to make his own cheese.
"I bought some cheddar cheese one day and accidentally left it in the car," he said. "When I discovered it the next day, the cheese had separated into a white ball surrounded by liquid."
The unsightly cheese mess motivated Simon to learn the art of cheesemaking. He began by reading books on the subject, searching the Internet, joining the American Cheese Society and visiting established cheesemakers. When Simon felt he had perfected his craft, he left his corporate job at General Micrographics and began Texas Cheese House eight years ago at its current location in Lorena.
"I moved my hobby out of the house, which made my wife happy," Simon said. "I opened my business in Lorena because I lived here and I could walk to work if I wanted."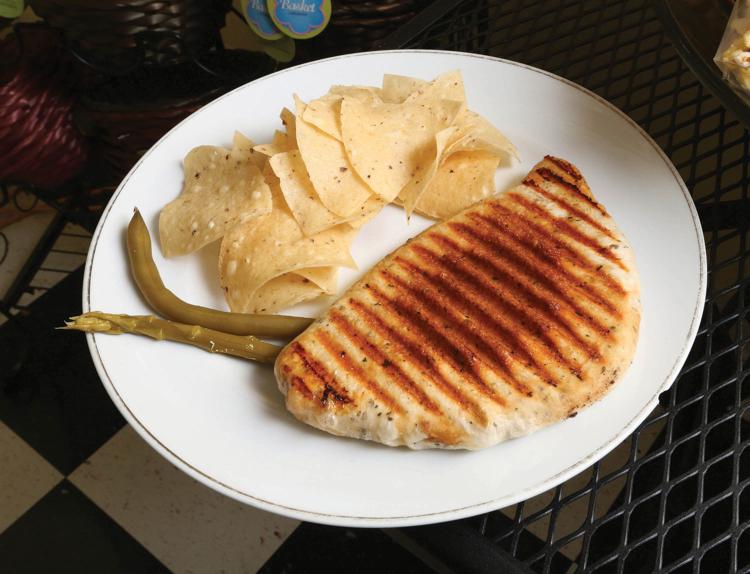 Texas Cheese House is open from 10 a.m. to 5 p.m. Monday through Saturday and specializes in "all things cheese." One of the restaurant's most requested menu items is the artisan grilled-cheese sandwich, featuring the customer's choice of cheese and bread. Another crowd-pleaser is macaroni and cheese, with four or more customer-chosen cheeses in a creamy sauce.
One of the more unique menu choices is the Chipotle Pizza Foldover — a sandwich of fresh mozzarella, pepperoni and roasted chipotle salsa in grilled bread dough. The eatery offers a meat-and-cheese basket complete with a quarter pound of meat, a quarter-pound of artisan cheese, one-half a baguette loaf and Martha's mustard custard sauce.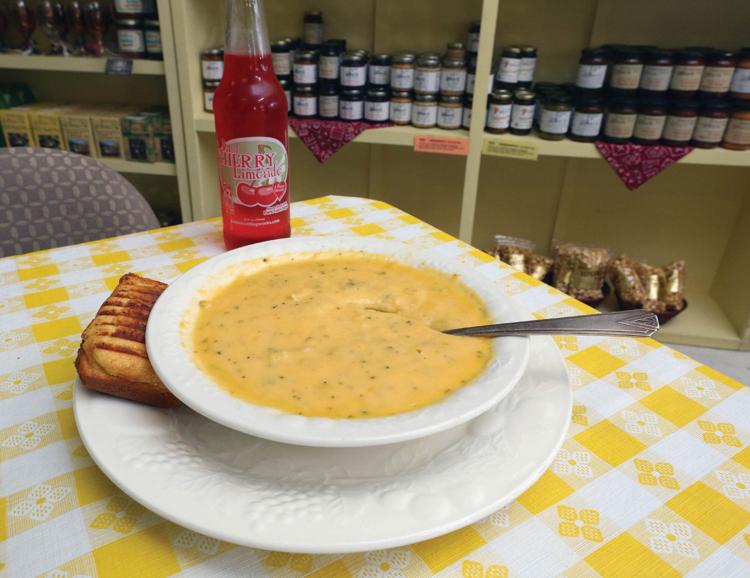 The restaurant uses fresh grass-fed beef from JZJ Natural Beef. All breads used at Texas Cheese House are baked fresh with no preservatives. Even the homemade soups, such as Mother Simon's broccoli cheddar, feature artisan cheese.
Texas Cheese House also creates mixed-cheese trays with fresh fruit, nuts or other garnishes for parties or special events.
"Some customers come with their own bottle of wine and we uncork it for them," Simon said. "They order trays of cheese to accompany the wine and have a good time!"
The restaurant also sells an assortment of Texas-based specialty foods such as cheese ball mixes, dipping oils for breads, jams, jellies, pickled products, natural olive oils, salsas and vinaigrettes. Simon stocks unique food not found in local grocery stores, such as chips from Jesse's Tortilla Factory in Waco, Walker Honey from Rogers, and Wiseman House Chocolates from Hico.
"I enjoy travelling through Texas and bringing back things I like to sell," Simon said. "I have quite a few regular customers who like specific items that we carry," Simon said. "My biggest customer base comes from Waco, but 30 percent are new customers who see our billboard on I-35 and stop by to see what we have."
Simon makes cheese once or twice a month in a large vat in the Texas Cheese House kitchen. During the all-day process, he begins with 100 gallons of milk, which he cooks using specific procedures to form and separate the curds from the whey (the liquid). Then he drains the whey and packs the cheese in molds.
After a few days, the cheese is removed from the molds and placed on a drying rack before storing. Many cheeses may be eaten fresh, but others benefit from aging. Peak texture and flavor may take many months or more than a year in a controlled environment to achieve, he said.
All the cheeses are made from both pasteurized and raw milk from local dairies. There are no GMOs (genetically modified organisms) in the milk and Simon says he does not add preservatives, dyes, oils, expanders or any other additives that would alter the taste of the natural cheese.
Texas Cheese House hosts classes four times a year for those interested in the fine art of cheesemaking. The last class included 26 people from Temple, Austin, Fort Worth and Houston. The next class is planned for April and registration will be available through the restaurant's Facebook page.
Simon has a passion for great cheese, but he declines to name a favorite.
"It changes from day to day," he said.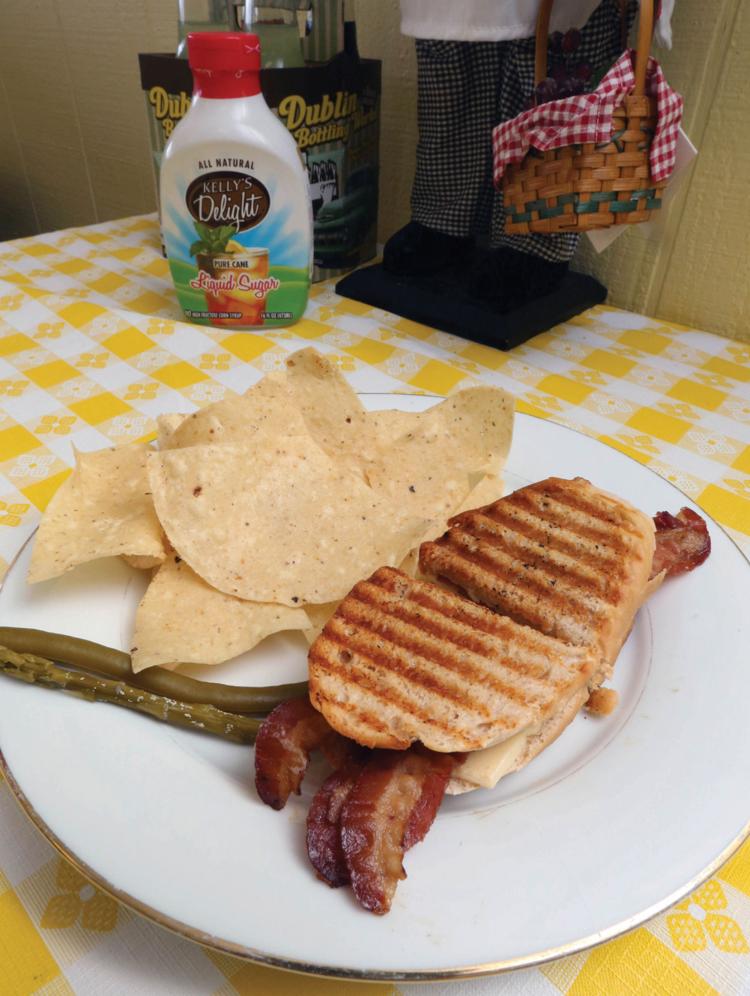 102 E. Center St. in Lorena
Mon.-Sat., 10 a.m. to 5 p.m.
(Restaurant closes at 3 p.m.)