When you step into Secret Chef, a wall of industrial refrigerators greets you with neatly stacked grab-and-go meals labeled chicken pot pie, herb-crusted salmon, cheese tortellini alfredo and even corn casserole on the shelves.
It's a place where the food is prepared by hand, but the table is your own.
"The corn casserole I got at a potluck family reunion gathering in 1994," said Billy Garrett, founder of Secret Chef. "A family member wrote the recipe on the back of her deposit slip."
Whether it's something he's tinkered with or a family secret, the variety of his meals means you'll never be bored.
Garrett, a third-generation Midway ISD graduate, has served the Waco community through several entrepreneurial pursuits, beginning in the 1997 with a bed and breakfast on 1316 Washington Ave. called The Brazos House. In the downstairs living room of the house, he hosted showers, company dinners and other events.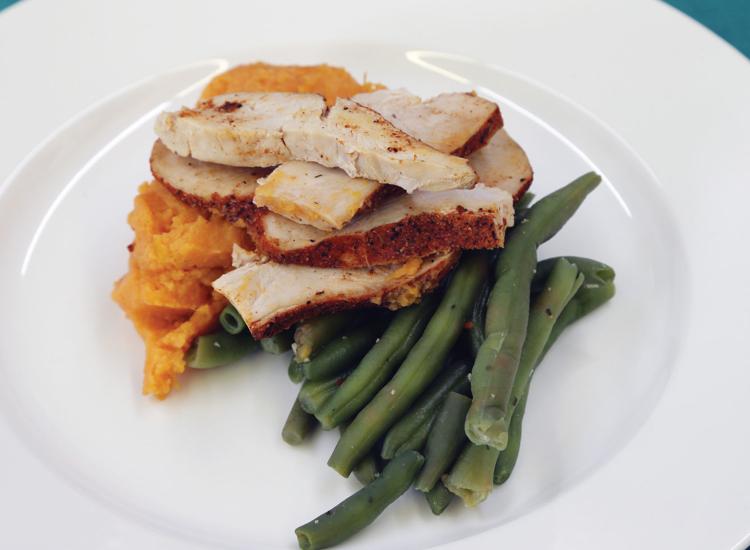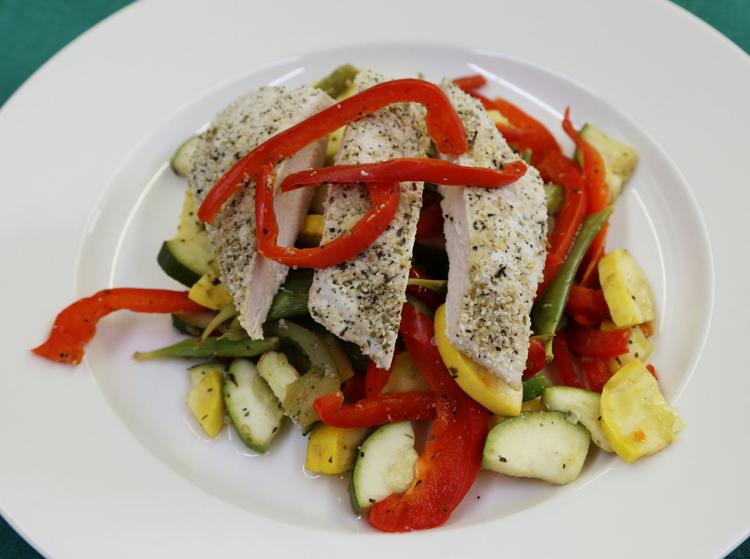 A recurring theme with those was food. With what Garrett describes as a closet kitchen in the bed and breakfast, including one refrigerator, no freezer, one stove, a table, a sink and the type of pantry you would find in a one-bedroom apartment, he cooked twice a day. It was hectic.
"I had to cook in the evening, cook in the morning, shop in the afternoon and start it over again," Garrett said.
On one of Garrett's more memorable nights, he prepared a savory steak dinner for a group of pharmaceutical representatives and local doctors. After the reps had given their pitch, they approached Garrett after dinner. Could he provide them with a catered lunch to take to the doctor's office tomorrow? Garrett, at the time, simply didn't have the capacity for the request.
But they persisted, and once he gave into one request, the lunch business exploded, he said. On average, Garrett cooked five catered lunches per day.
"People began to ask for the food that I catered, so I decided to create an outlet for that need," he said.
He would make extra of a particular dish in his catering batches, packaged them into individual servings and placed them in the storefront of the building he leased for customers to purchase. Thus, Secret Chef was born.
Pick Up and Go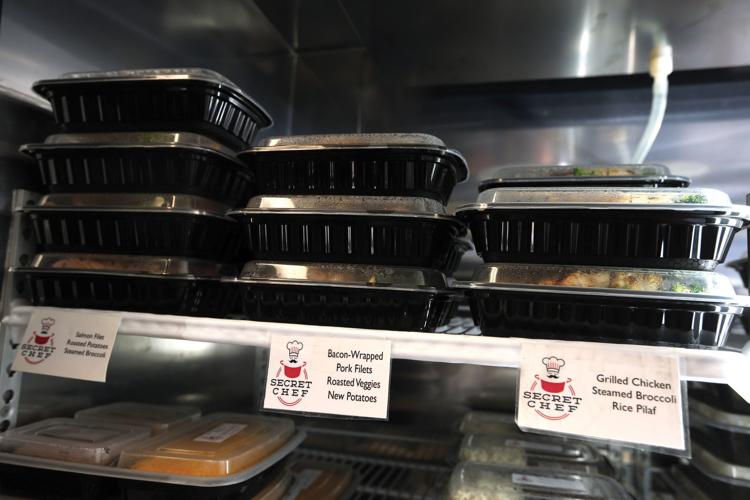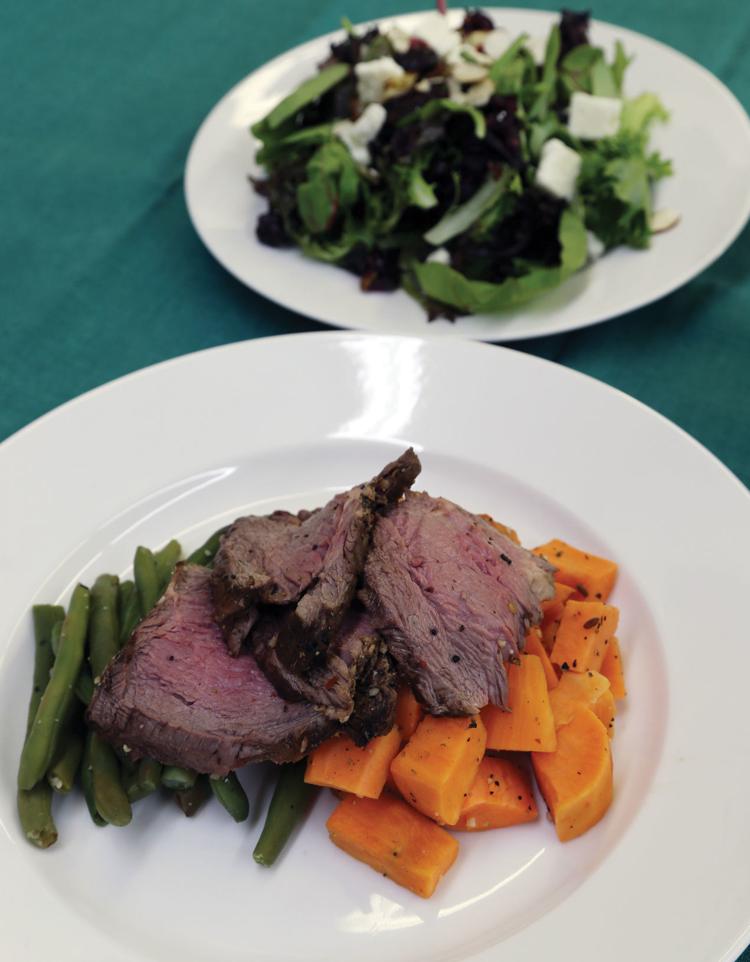 Secret Chef has been in business 11 years, the last five in Woodway at 7723 Central Park Drive. Secret Chef is the easiest stop in town for a home-cooked meal, he said.
"You just walk in and you buy," Garrett said. "You don't have to order. You don't have to call ahead."
A set menu, which can be found on the website, lists a wide variety of the sides, main dishes and desserts customers can always find in the store.
For one example, a customer called in on her drive home from work requesting mashed potatoes, scalloped potatoes, a roast and some rolls from the menu.
"It was already bagged up for her when she arrived," he said.
The customers who aren't as decisive can come in and shop the entire selection in person: Italian favorites, chicken enchiladas, healthy pad Thai, and much more.
One day a regular customer stopped by Secret Chef before making the several hours' drive to her elderly mother's home. She stuffed a cooler with meals with the intention of freezing them for her mother to eat over the next week or two, he said.
Secret Chef also is popular with customers who want to pick up meals to provide food for families adjusting to life with a newborn or grieving after a loss.
Customers have admitted to buying his food, replating it and calling it their own, he said. But that is hardly troublesome to Garrett. Most of his customers originally wandered into to the storefront tucked away off of Highway 84 on the recommendation of a friend.
Fit Meals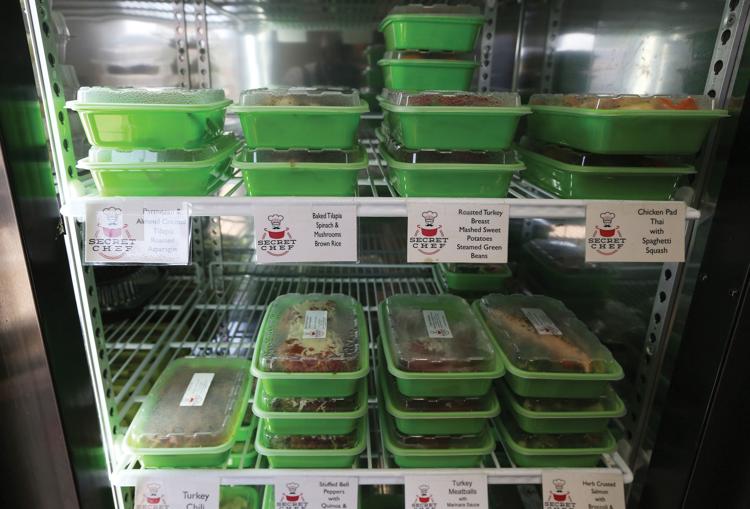 Over the past few years, Garrett has been paying special attention to customers committed to a healthy lifestyle. He realized the difficulty everyone faces in their search for a quick, healthy meal. His answer: Fit Meals.
Fit Meals make sticking to a wholesome diet easier, he said. Green containers occupying the left section of the store's refrigerators contain these high-nutrient, low-carb meals and tasty options. Chicken tomatillo, stuffed bell peppers (a vegetarian option) and herb-crusted salmon are fan favorites off the Fit Meals menu.
As for convenience, it can't get much easier because all meals are single serving -- just microwave and they're ready to eat.
While many meal-prep programs require individuals to order in advance or even to join a subscription program, Secret Chef's meals are always available.
"You can come by and grab two for the week," Garrett said.
Desserts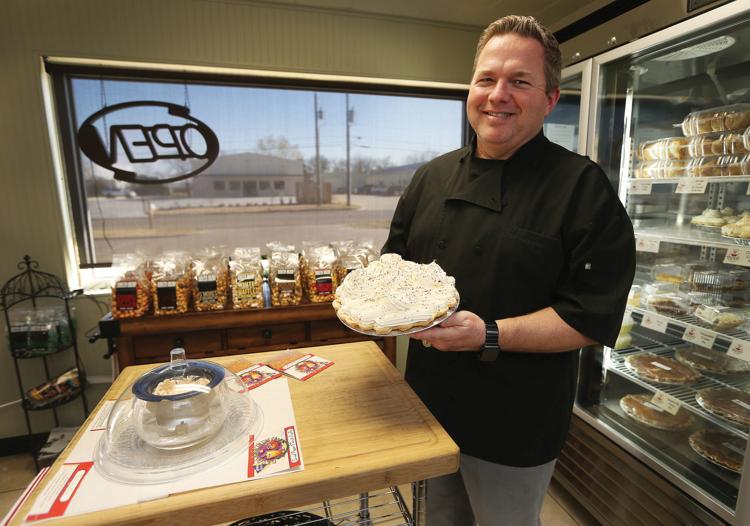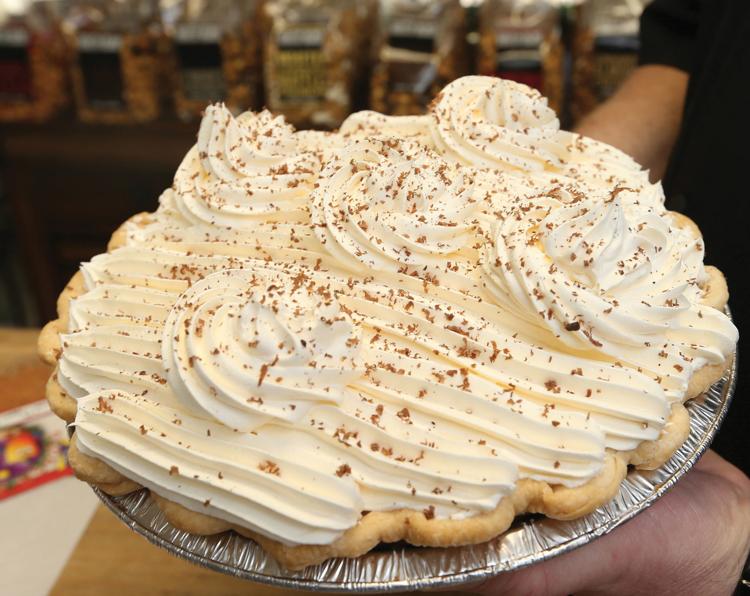 Baking is one of Garrett's specialties. The precision required while making pastries is an especially enjoyable part of cooking, he said. He can whip up a batch of buttermilk chess pies in less than half an hour or quickly whip strawberries into his strawberry cake frosting.
So if you're picking up something for a family gathering or treating yourself to something sweet, browse the selection of cookies, cakes and pies or try paleo banana walnut muffin for a healthier alternative.
Secret Chef's success in the Waco community has received praise from out-of-towners, he said. Many have asked if he'll consider expanding to other major cities like Dallas and Austin. Garrett is always considering ways to grow Secret Chef.
Since cooking is so involved, he said, it's not easy to replicate something like Secret Chef without the right team. He also knows the success of his business is due to his loyal customers who share the secret with their friends and family.
Whatever the next thing is, he knows it will contain the same heart behind his cooking.
---
Secret Chef
7723 Central Park Drive in Woodway
(another location in Temple)
Mon-Fri, 7 a.m. to 6 p.m.
Customers can visit the website and join the email list to receive emails about special weekly meals.