The dynamic duo of cupcake bakers, Susie Hughlett and Branda Pavlas, may not be superheroes in the traditional sense. But they work a certain sweet magic in their shop, Cuppiecakes.
When you enter the retro-style bakery, which occupies the century-old building at 402 W. Third St. in McGregor, you immediately see the fun that defines the business, which is run by the two best friends and co-conspirators.
Even the T-shirts for sale hanging on the back wall reflect the tongue-in-cheek atmosphere that permeates the place: "Legalize Frostitution" and "Come Cheat with Us." But that's only the beginning. It's obvious that these two bakers extraordinaire love to bake and love to provide fun for their customers.
On many days after school hours, you might see a number of teenagers in the shop, eating and playing board games. Or a birthday party, complete with karaoke and cupcakes.
"This is a great place to hang out. It's real family-oriented," Susie said. "McGregor High School kids love it, and it's fun to hear people laughing and talking to each other in our building. That brings us a whole lot of joy."
Susie and Branda began their sweet adventure together eight years ago when they met at church and became best buddies. They later began baking out of Susie's kitchen for friends and acquaintances at church. Many of those same Lorena United Methodist members encouraged them to open a business.
"Church people love to eat, and they were the catapult that started this whole mess," Susie said.
By "mess," she is referring, of course, to Cuppiecakes, which opened its doors in 2014. By all accounts, it's been a whirlwind entrepreneurial project that is a dream come true and, at the same time, an exhausting experience.
Both women were working full time when they opened the shop. Susie taught outdoor adventures at Midway High School, and Branda was a counselor at Bruceville-Eddy High School. Branda quit her school job last year, and has been full time at Cuppiecakes ever since. This school year, Susie has dropped back to mornings only, teaching fifth-grade P.E. at Midway's Woodgate Intermediate School.
Branda refers to the business now as being run by 1½ people because Branda herself is full time, and Susie will be going into the shop just after noon each day.
The first year that the shop was open seems almost a blur to the women. They were still working their full-time school jobs and then staying up until 2 and 3 a.m. to get the baking and icing done.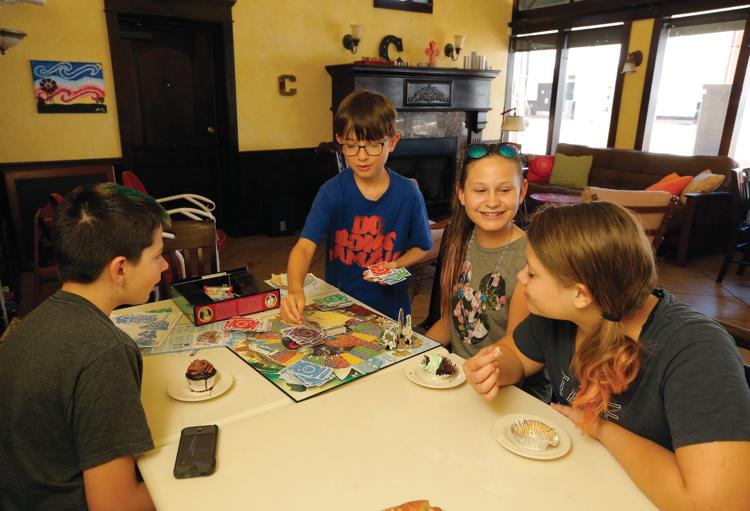 Church friends and family jumped in to help. But exhaustion soon set in for the owners. The business was growing, and that's when Branda decided to quit her "regular" job to devote herself to the cupcakes, which she calls their "babies."
But justifying to her spouse, Jake, what she wanted to do proved to be a tad difficult, she said.
"I had to explain to my husband that, yes, I have a master's degree. And I bake cupcakes," she said, laughing.
The women said that not only Jake but Susie's husband, Kevin, have filled the gap with their families at crucial times.
"Our husbands really stepped up to the plate — big time," Susie said.
Their six children, a boy and two girls from each family, have also helped on occasion — a matter of pride with the women.
"Our kids are the best help we can get. They know everything," Branda said with obvious admiration, adding that the teenagers can run the register, ice cupcakes, mix the icing, wash dishes and make all the different coffee drinks the shop offers to customers.
"They've developed a real work ethic," she said.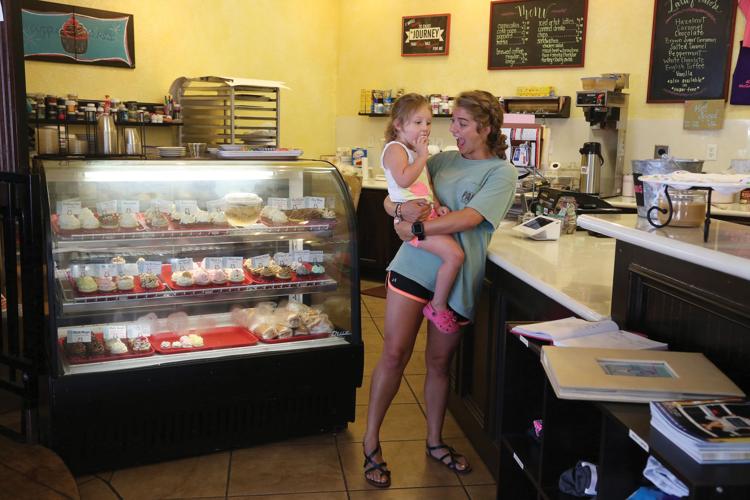 But before the shop ever opened, there were tears and pain. They missed leasing a great space by just a few hours, their search for a place in Waco or Hewitt seemed to go nowhere, and Jake had a massive heart attack. It wasn't until they finally gave up, thinking it was not in their future to open a shop that things started happening at a frantic pace.
"We had been disappointed to the point of tears," Branda said. "For me, truly just one of the major times in life when I had to hand it over to God was this shop. A lot of prayer went into it."
Soon after they had "given up," a friend called with the news that an interesting place was up for lease in McGregor, a town they had never considered for their shop. Susie and Branda looked at it, loved it and started negotiations with the owner.
The shop had everything they needed to start — except an oven. They purchased that and considered themselves extremely lucky to have such a small equipment start-up cost.
Though Cuppiecakes offers regular cakes for weddings, showers and other events, the women also sell sandwiches, cake pops, poppers, spoon cakes, mini cupcakes and a variety of coffee drinks. Tables in the establishment also give customers a pleasant place to eat.
Concerning the huge surge in the popularity of cupcakes over the past few years, Branda has some ideas. Today's culture seems to be a part of the equation.
For customers, she said, "It probably has to do with the way society is moving faster. There's more ease, and you don't have to cut cupcakes. You just grab and go."
For the owners, cupcakes are a way to offer a variety of sweets instead of just a few of the flavors of larger cakes. They put out 24 types of cupcakes each day — ranging from wedding cake, the most popular, to maple bacon, the most unusual.
In between are such flavors as the Plain Jane (basic vanilla with vanilla icing) to "Love Me Tender," a concoction of banana cake with peanut butter icing topped with chocolate drizzle. The Cuppiecakes website says of this one, "Elvis would be proud!"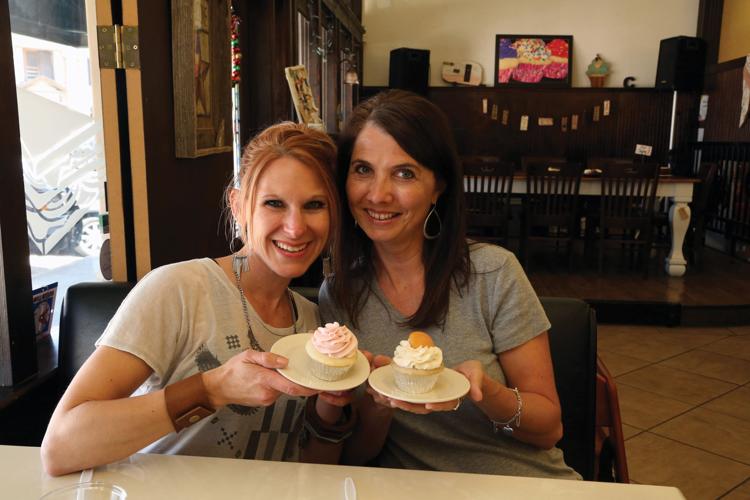 The unexpected increase in customers at Cuppiecakes has shocked both women.
"We are growing so … right now that things are kind of being thrown at us at a fast pace," Susie said. "It's interesting to us, and it's humbling but so exciting."
They attribute some of the growth to foot traffic from the Magnolia House, a bed-and-breakfast establishment owned by Chip and Joanna Gaines of "Fixer Upper" fame. It's just around the corner from the bakery.
But most of the business comes from word of mouth. Though it began with church friends, the base soon expanded.
"It started getting wider and wider as people would tell more people," Susie said. "When people like the product, they are going to tell their friends."
These entrepreneurs are considering what's next on the horizon for Cuppiecakes. Their original plan was not necessarily to have a store front, but a food truck — an old Volkswagen van with a cupcake on top.
"We think that would be really fun," Susie said.
And, of course, these two are all about fun.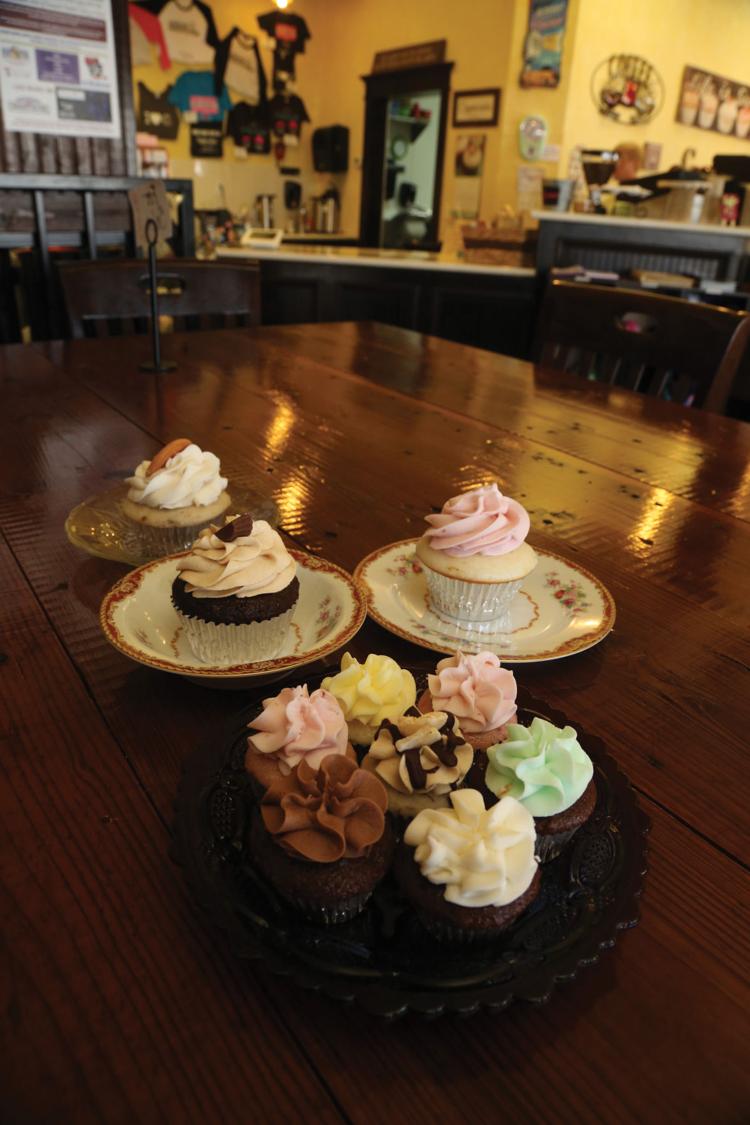 402 W. Third St., McGregor
10 a.m. to 7 p.m. Tues and Thurs