Take the short road trip to Axtell BBQ for some classic Texas favorites, like brisket and sausage. Just don't be fooled by the name or rustic location.
Despite such pastoral surroundings, this family-owned and operated restaurant is anything but predictable. Located along U.S. Highway 84 with a picturesque pond in front, Axtell BBQ offers customer favorites like Frito pie, cheesesteak sandwiches, potato salad, pulled pork and burgers, in addition to the standard sliced or chopped brisket options and handmade sausage.
But regulars know that owners Cornel and Elvira Marton always have something special to offer, thanks to their love of cooking and passion for good food. On a recent Sunday afternoon, restaurant-goers had a chance to try Cornel's pork tenderloin and vegetable stew. He described this particular dish as a simple recipe of fresh ingredients with bare minimum seasoning: salt and pepper, to be exact.
"A lot of people, they don't know what is good food," said Cornel Marton, adding that he makes different dishes each day, giving customers a chance to expand their eating experiences. "I think people are missing out because they don't try new things."
Marton said he most enjoys creating various dishes as well as making the meats he serves. That includes selling steaks for special orders and coming up with menus for various catering jobs.
"I just love cooking," Marton said. "Ever since I was little, if I went to someone's house and liked the food, I'd come home and try it."
Also available that day: homemade honey-layered cake, baked by the couple's oldest son, Darius. Described as "very Romanian" by Elvira, the cake is only one of the many dessert options customers can sink their teeth into on any given day at Axtell BBQ.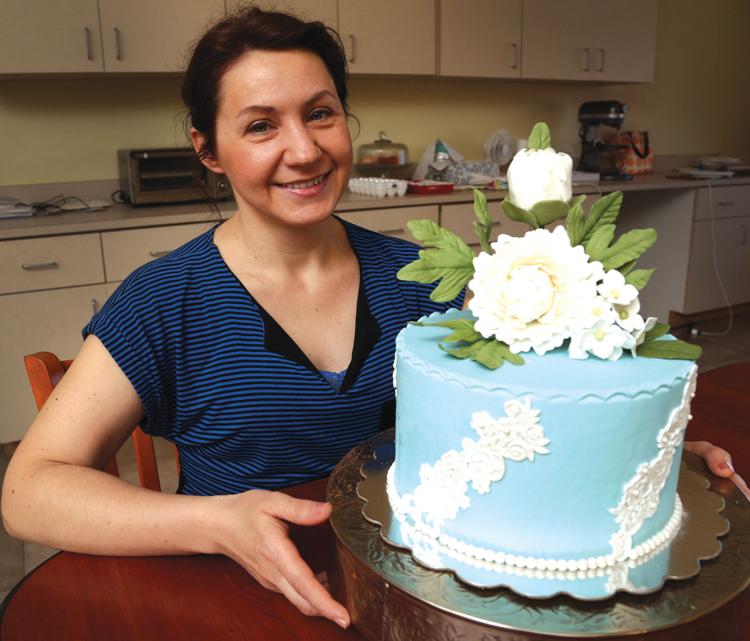 Every Saturday morning, Elvira's homemade kolaches, Danishes and cinnamon rolls are a treat for anyone lucky enough to get one before they're gone. If Cornel is passionate about the food he serves, Elvira is just as enthusiastic about her pastries and cakes. Both shared photos of various desserts she's made for weddings, birthdays, holidays and other special events.
"It's our life," Elvira said. "Just seeing the customers say, 'Oh, this is delicious,' makes me happy. When someone likes something, I plan to do that the next day or come up with something new."
Elvira said she developed her love and skills for making desserts when she worked in the bakery at Sam's Club several years ago. She has since honed her skills with the help of online tips, cooking channels and even finding inspiration from photographs.
"Baking is a process to learn, but I really enjoy it," she said.
Cornel and his 17-year-old son, Erick, were hard-pressed to name the favorite menu item of their customers. Both agreed the standard offerings are popular but so are the daily specials when people are willing to venture beyond the menu.
"I sell everything," Cornel said with a smile.
Daily menu items include brisket, starting at $5.99, and sausage, starting at $4.49. Hamburgers start at $5.49, while Philly cheesesteak sandwiches cost $6.49. Dinner plates with two sides start at $7.49 and most side orders a la carte cost $1.99.
Cornel said the restaurant has had good days and slower moments in the six years they've run it. He credits the successful times to quality food and word-of-mouth business.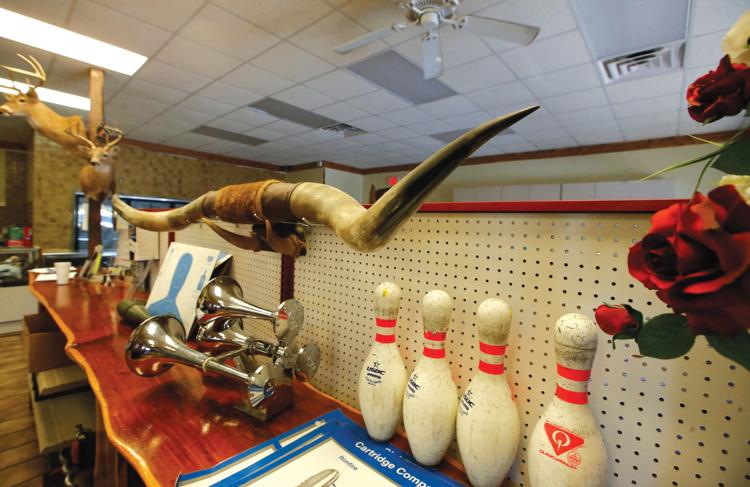 In addition to Cornel's daily creations and Elvira's sweet treats, the Martons bring a unique flavor to Axtell because of their own background. Cornel Marton came to the United States from Romania with his parents and family of 13 children in 1980 when he was 12 years old. Elvira is Hungarian and joined Cornel after the couple met overseas; they married in 1993.
Today, they have five children ranging in age from 9-year-old — and only daughter — Ella to 22-year-old Darius, who will travel to study history in Russia later this year. All of the Marton children help out in the restaurant, from waiting on customers and washing dishes to following the family's cooking and baking tradition.
The Martons live on the same property in a house next door to the restaurant. That means on days off, the family is always nearby and busy preparing for events or shopping for supplies.
Even when the restaurant isn't open, there's a good chance the adjacent gun range is. Cornel smiled broadly when talking about how friends encouraged him to open one on the property.
"Only in Texas," he chuckled. "A gun range and barbecue."
Customers must make the little drive down a dirt road about 300 yards behind the restaurant. The gun range is open daily from 7 a.m. until 30 minutes before sunset, but it might be a good idea to call the restaurant ahead of time to make sure conditions are favorable and facilities are up and running. The range offers the longest distance in the area – 650 yards – for practice.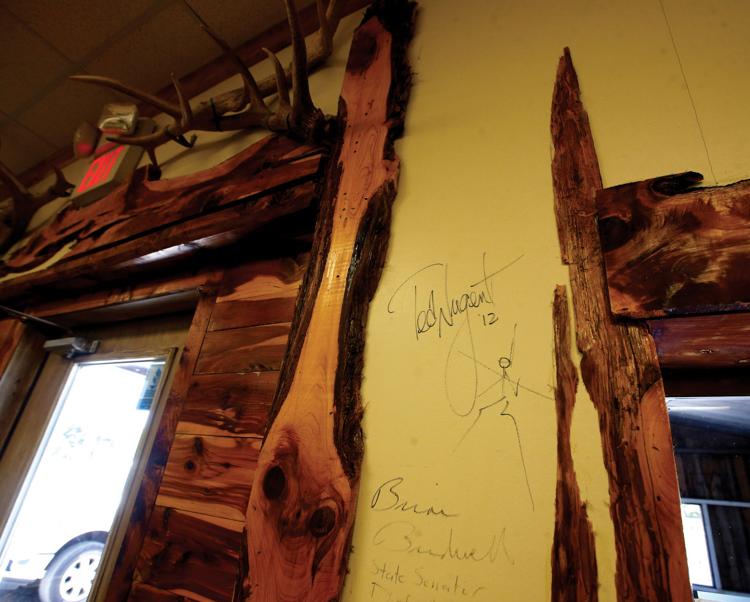 Owning a business is harder than he thought, Cornel said, but he appreciates the flexibility to work for himself and try new things. "I cook everything, and I can go with whatever I feel like, so I really enjoy it," he said.
Cornel said he makes lots of trips to Dallas when the restaurant is closed on Mondays and Tuesdays. The Martons' 11-year-old son, Zack, has spina bifida and his medical needs require occasional trips out of town. Their 20-year-old son, Edmond, serves in the military but currently is home to help out as needed.
High school junior and avid athlete, Erick, said he enjoys life in the restaurant business and he may or may not follow in his parents' footsteps.
"I eventually see myself doing my own thing, but it just depends on how it all works out."
Erick said he and his siblings all know how to cook. His parents acknowledge that with so much going on all the time, they'd better.
"If they're hungry and there's no one around to cook, they have to cook for themselves," Cornel said.
Cornel and Elvira agree that life in the restaurant business is constantly busy but they wouldn't want to do anything else. And despite friends encouraging them to "move to town," the couple says they are happy right where they are in Axtell.
"It's a lot of work," Cornel said. "But it's good here. It's good here for us and I'm happy here."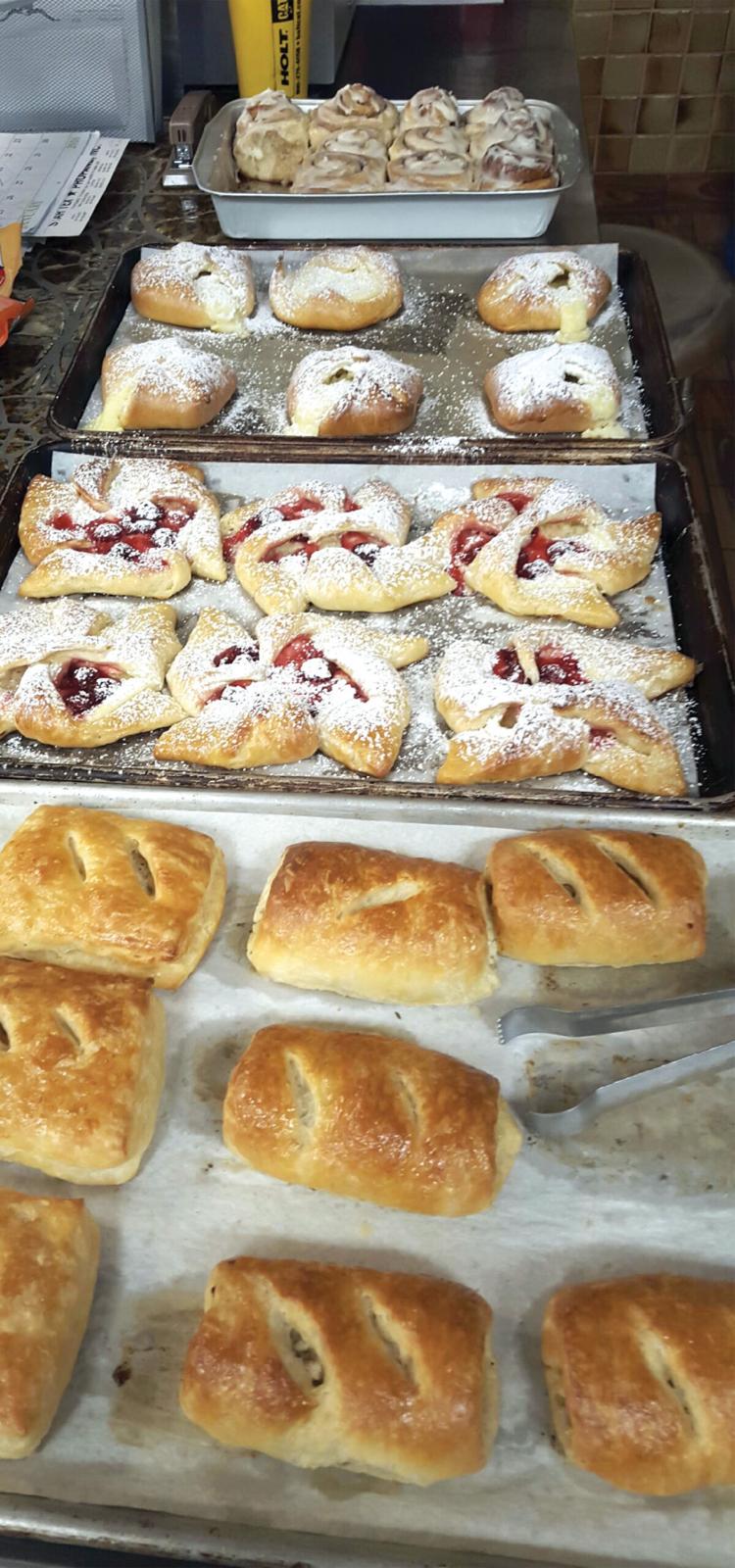 10016 E. Highway 84 in Axtell
11 a.m. to 2 p.m. and 4 to 8 p.m. Wednesday-Saturday
The restaurant is on Facebook