When Michael Kornman graduated from Vanderbilt, he was eager to jump headfirst into the business world. He began researching locations that would be hungry for a new restaurant and decided that Lubbock could use some excitement.
"There's not much to do in Lubbock, but it's a great college town," Kornman said. "We wanted to bring good food and something fun to do, so in 1996, we opened the first Cricket's location. The name came about because it sounded British and gave off that pub vibe. But also — there are just a lot of crickets in Lubbock!"
Located in a prime location just across the street from the Texas Tech campus, Cricket's quickly became a student hotspot, and Kornman was ready to expand the business. He discovered that Waco, like Lubbock, was home to several local colleges but didn't have a lot of options for a night out. So, in 1997, a second location opened in downtown Waco.
"What I like most about Cricket's, and what we tried to build it into, is that it's a place where you can go during several different parts of the day," Kornman said. "We have a little of everything. If you don't know what you want, you can find something you like — both on the food side and also something fun to do."
The from-scratch lunch menu and relaxed atmosphere makes Cricket's a great spot for a business meeting, a catch-up session with friends and family, or a place to rest your feet after spending time downtown shopping.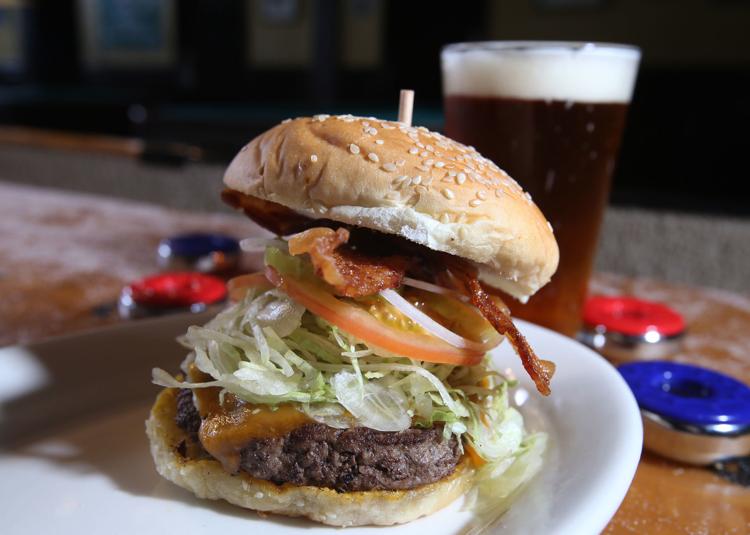 Quality Choices
Cricket's raises the bar on traditional favorites such as a burger and fries by using fresh ingredients, hand-cutting and double-frying the potatoes, and offering a choice of signature dipping sauce. One of Kornman's favorites is the Habanero Burger, which is topped with lettuce, Sriracha mayo, house-pickled habanero peppers, creamy Chihuahua cheese, a pickle and a hand-dipped onion ring. Add a basket of classic fries, sweet potato fries, or half and half fries for less than $4.
Another lunch favorite is the Clubhouse sandwich — served on wheat berry bread with house-made honey mustard for around $9. If you're looking for something on the healthier side, the salads won't disappoint. The most popular salad is the San Miguel — a Mexican-inspired salad with avocado, Cotija cheese and pumpkin seeds tossed in a slightly spicy chipotle lime vinaigrette.
Cricket's also has an excellent dinner menu with everything from fish and chips to brisket tacos, but the shining stars are the appetizers and sides. Kornman really wanted to push the traditional envelope with the menu, so customers will find offerings such as okra fries and charred sweet and spicy Brussels sprouts tossed with sambal chile lime vinaigrette and Rice Krispies and served with Sriracha mayo for dipping.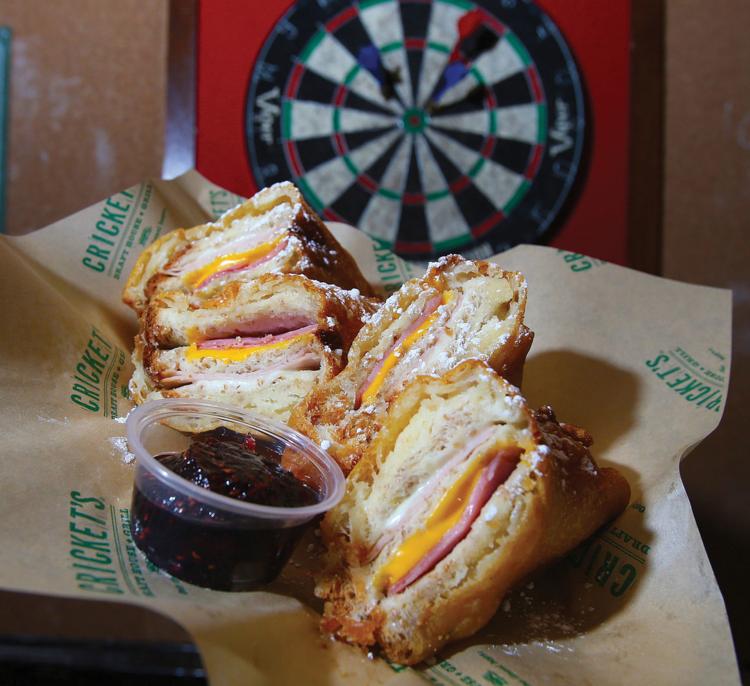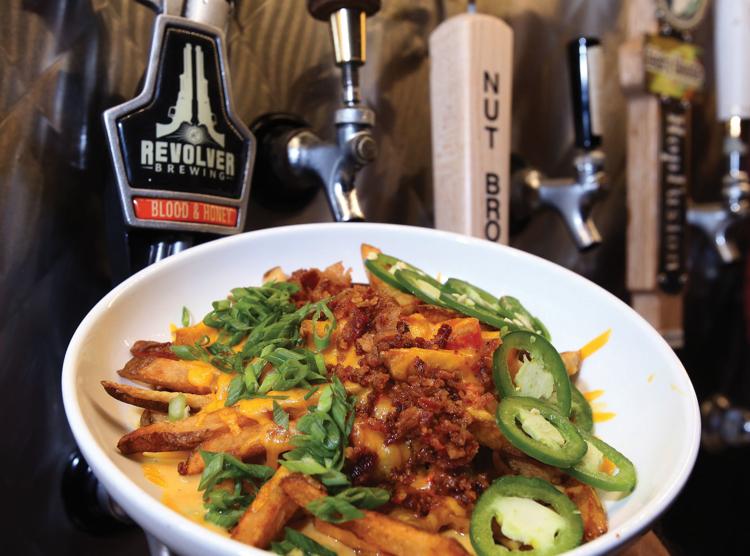 New Addition
Guy Boutilier recently joined the operation as corporate executive officer. Boutilier is new to Waco but is no stranger to the restaurant business and is excited to join the team at Cricket's.
"The amount of labor that goes into this menu is amazing," Boutilier said. "Everything is made from scratch. It's very labor-intensive, but it's a labor of love and we wouldn't have it any other way."
Brunch is also served every Sunday from 10 a.m. to 2 p.m. or until the food runs out. Mexican favorites such as migas and chilaquiles are offered, along with the signature Cricket's twist on traditional favorites such as chicken and waffles, avocado toast, and a strawberries and cream French toast with a custard crème anglaise. Of course, as the menu states: "brunch without a cocktail is just another meal," so don't forget to add a mimosa or bloody Mary to the order.
Both Kornman and Boutilier agreed that the "after 9 p.m. scene" is when the place comes alive. The late-night menu of burgers, tacos and fries is a perfect complement to the array of cocktails and games available.
Signature Drinks
Cricket's has a full bar and a range of signature cocktails, but the real show-stoppers are the Team Cocktails such as the Pina Tail on the Donkey — a pineapple margarita served in a giant gold pineapple cup that serves four to six people — or the Mega Mule.
"The Mega Mule is a giant — and I mean giant — Moscow Mule," Kornman said. "The copper cup is the size of a basketball. When one of those goes out, heads turn and everyone pulls out their phone for that perfect Instagram shot. They're flashy, but honestly, a lot of effort goes into those drinks and the recipes to make sure they taste as good as they look."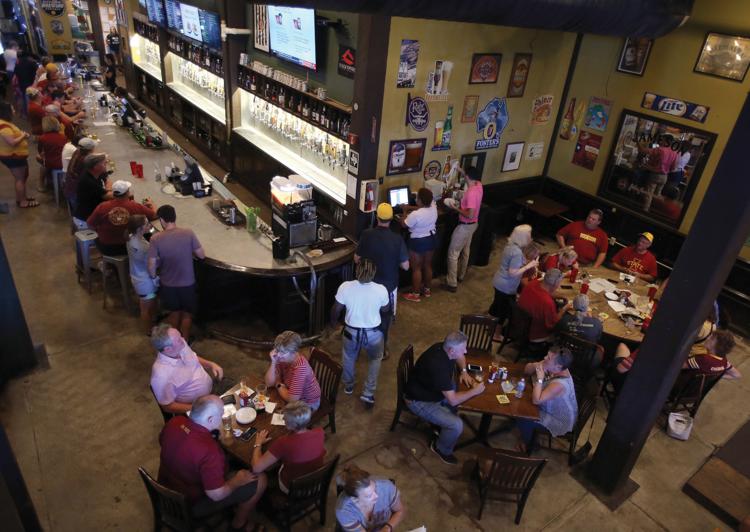 Cricket's is designed to be fun for all ages. There are several nostalgic video games in the corner, next to an old-school photo booth that instantly prints out a strip of your best poses. Shuffleboard and pool tables are available for an hourly fee, and mounted televisions play the big games of the day.
Waco resident Megan Snipes has been going to Cricket's since her college years at Baylor University.
"I love that Cricket's is so versatile," she said. "It's perfect for a low-key night of dinner and drinks with friends, a fun pool and shuffleboard date night, or even an after-party spot. It's always the go-to place to hang out in Waco."
Weekly trivia nights, pint nights and other special events are advertised on Facebook, Twitter and Instagram at @CricketsWaco.
"I really want to encourage people to follow us on social media," Kornman said. "We're very active on there, and we do more than just post a pretty picture of a burger. You can find event information, food and drink specials, and just fun content. We love to highlight our amazing customers, so definitely follow us and tag us in your photos."
With the growth of downtown Waco in the past several years, business has been better than ever and visitors from around the country are getting to experience what Cricket's has to offer. Both Kornman and Boutilier said they are looking forward to serving the Waco community for many years to come.
---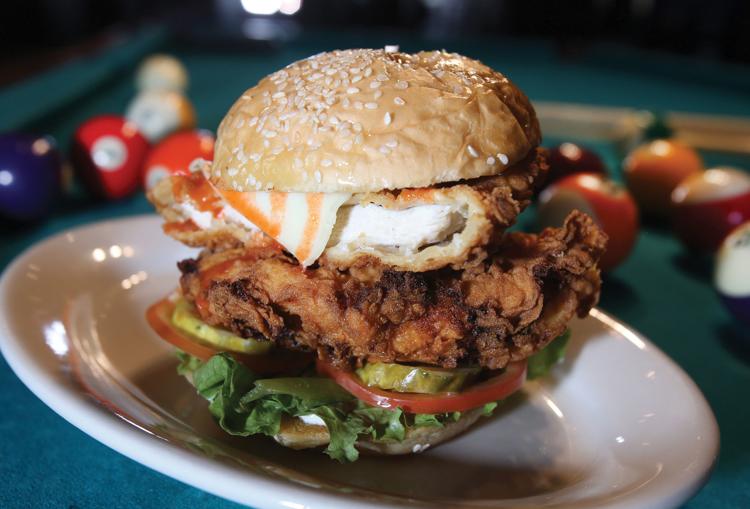 Cricket's Grill & Drafthouse
Mon-Sat, 11 a.m. to 2 a.m.
Facebook, Twitter, Instagram: @CricketsWaco