It's a relationship that has taken a love of adventure and travel and carved it into an impressive farm-to-table restaurant in Clifton.
"You nailed our kinship," said Kaye Robinson Callaway, talking about her and her husband's love of travel and good food. "We love traveling all over the world, meeting people and experiencing good food."
That good food in Clifton is now compliments of the Callaways' restaurant, which is all about sourcing food locally. It's done with the help of not only Kaye's foodie knowledge, but also her husband, Curtis Callaway, and chef Kimberly Mullins all on the quest to put Clifton on the map one tasty morsel at a time.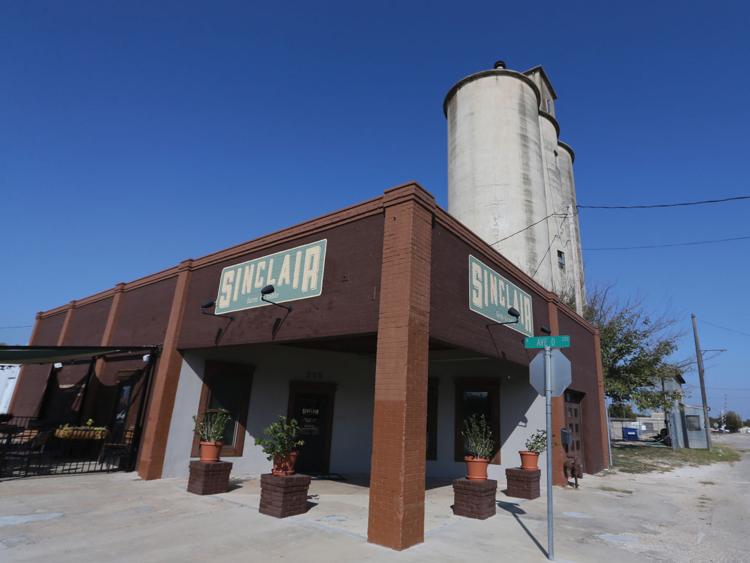 Sinclair opened in April in the town's old Sinclair gas station. The vibe inside is brick walls, black and white photos, wooden tables and hooks to hang your hat and coat so you can stay a while and experience the farm-to-table ambiance. It's an ambiance Kaye described as "a recent social movement promoting local, seasonal food and having a direct relationship between farms and restaurants."
"We want to support local plants, animals, people and land literally as good and as close as possible," Kaye explained. "Location starts with our Clifton townspeople, next are farms, ranches and all the towns in Bosque County. Next door are seven counties with small towns and big towns, like Waco. Obviously, we keep going, using some vendors from Austin, Dallas-Fort Worth, and even south of Houston for Gulf fish."
For sure, all the food served at Sinclair hails from Texas and several of the drinks are made in Texas, too.
"We do include quality alcohol, wine and beer from other states and countries," she added. "We strongly encourage small local vendors to let us know what they can offer us, including their seasonal changes, since our menus often change weekly or even daily."
Changing Menu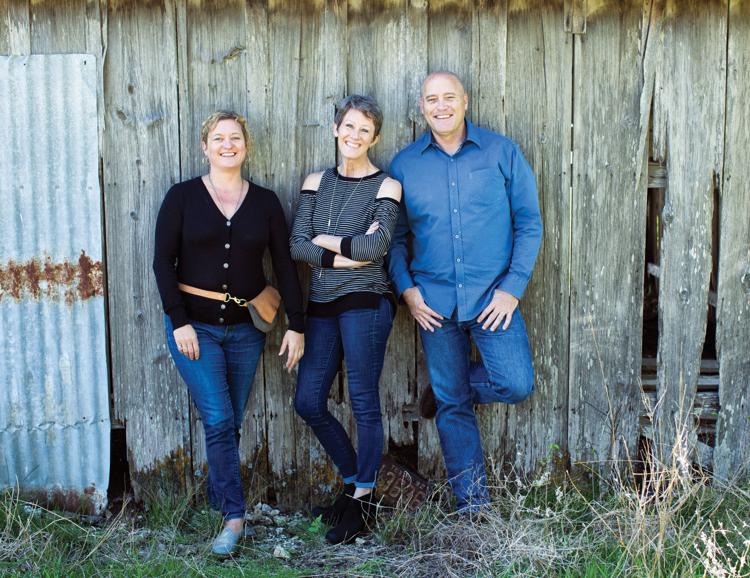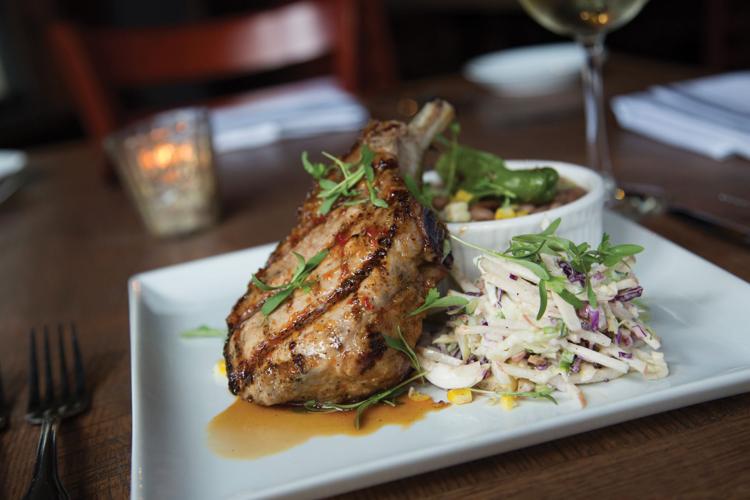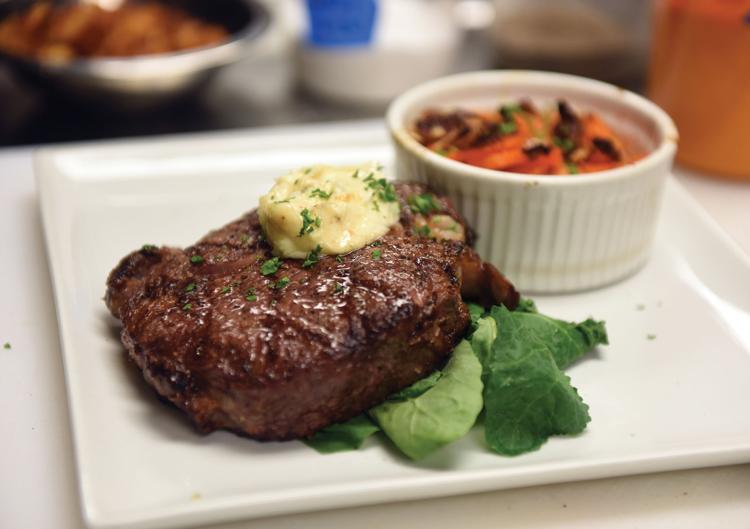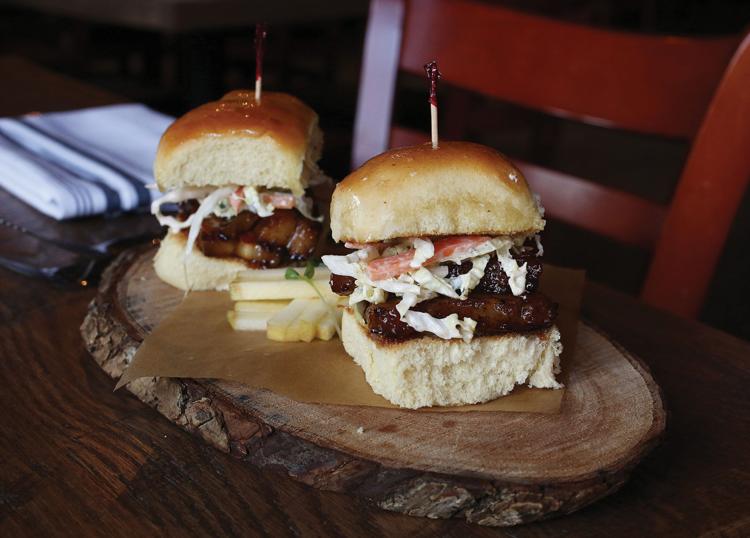 With owner/executive chef Sonya Cote, who has been a staple in the Austin food scene for years with Hillside Farmacy and Eden East, Kaye said the menu changes at least every season, often monthly or weekly with some changes in soup and salads, entrees, and desserts depending on what is freshly available.
All that with Mullins, who has been cooking since age 15, at the helm.
"She has a passion for sustainable living, good food and mentoring others in the kitchen," Kaye said. "She is a true team leader."
Even with the frequent menu changes there are a few tried and true staples like the tenderloin, ribeye and pork 'n beans.
The Callaways decided to go with the farm-to-table concept for a variety of reasons, but one of the most notable is that people want to know where their food is coming from these days.
"When I opened my first little fine-dining restaurant (Mitchell's Grille, in the same building), I had friends who were growing organic ingredients and vegetables as a hobby, because they truly wanted to know how and where their food grew," she said. "They gave me everything they happened to have available, and I used it, giving them credit at the bottom of our menus. My cook partners of Mitchell's Grille weren't as excited about variety, but could cook very well. As it was closing at the end of 2016, Curtis and my friend Sonya came, quickly giving us many knowledgeable suggestions and ideas. Sonya suggested we name the restaurant Sinclair since the building was a Sinclair service station back in the 1920s."
Meeting the Challenge
While many chefs and restaurant owners say it is not as easy to offer a farm-to-table menu, Kaye said she has found it incredibly easy, at least for them, to always think farm-to-table concepts.
"It's much more difficult to find and use local vendors both effectively and financially," she added. "People often think farm food is made by farmers, easy and cheap. Nope. It's a lot of mental and physical daily work, and both the plants and animals change according to weather temperature, rain and land, without using any chemicals, which cost time and money."
As for delicious menu options overall, you will find meat at the top of the list at Sinclair and of course the requisite sautéed okra, yellow grits and even Texas quail.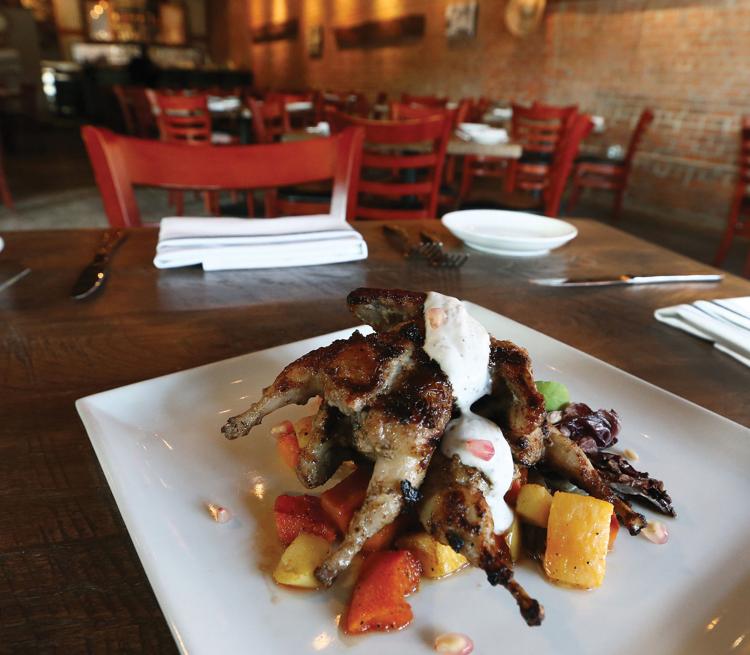 Appetizer favorites include the Big Texas Cheese Sampler with Brazos Valley-smoked gouda as a standout or the Fried Green Tomatoes with pickled veggies and blue cheese vinaigrette.
For brunch there is the tasty Eggs Benny or, for folks with a sweet tooth the Dr Pepper Float is a must since it is made with not only real Dr Pepper, but also salted caramel ice cream.
With family ties to Bosque County going back over 150 years, Kaye said she loves Clifton's downtown historic buildings. She also loves the idea of new businesses remodeling and using these old buildings to benefit the town.
Embracing History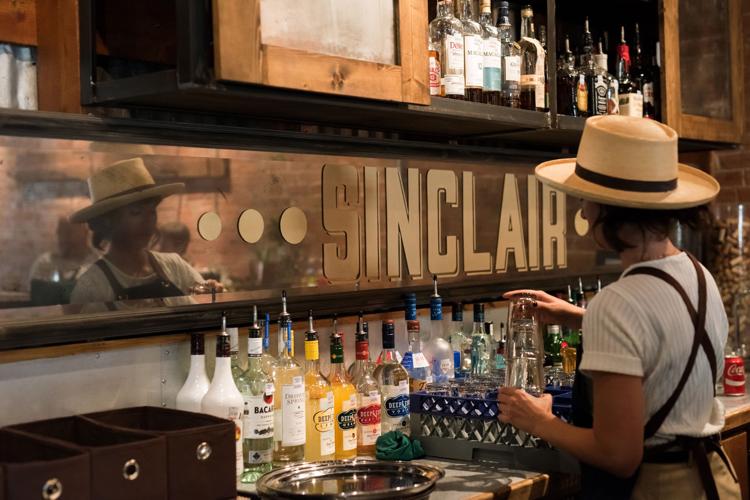 So, these days she is making sure she takes part in that reclamation herself.
"My father was a true landman, so Sinclair honors the meaning of oil and gas use and history in Texas," she said. "Curtis and I live on my grandparents' homestead farm, and we are working on making it a real farm again, growing vegetables, raising bees, black Angus beef, chickens and eggs. My mother's uncle, a Santa Fe Railroad bull (a railway policeman), gave her his retirement clock. You easily hear the trains honk as they drive by Sinclair, so it's hanging up, always 5 o'clock near our new full bar."
Curtis and Kaye also took advantage of the town's historical buildings when they met.
"In 2014 we met in jail ... yes, in jail," said Curtis Callaway, who teaches photography and videography at Baylor. "Kaye hired me to photograph her boutique hotel, which is the old jail from the 1920s that she converted into a one-room B&B. That's bed and booze."
The two married in May 2016.
"A match made in jail," Curtis joked.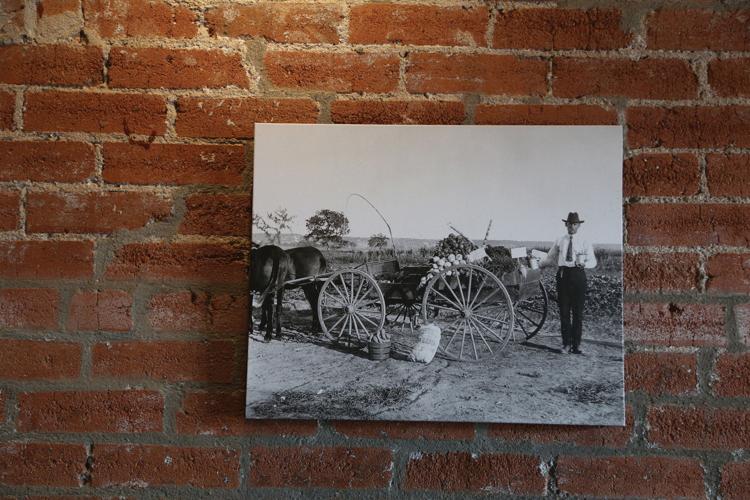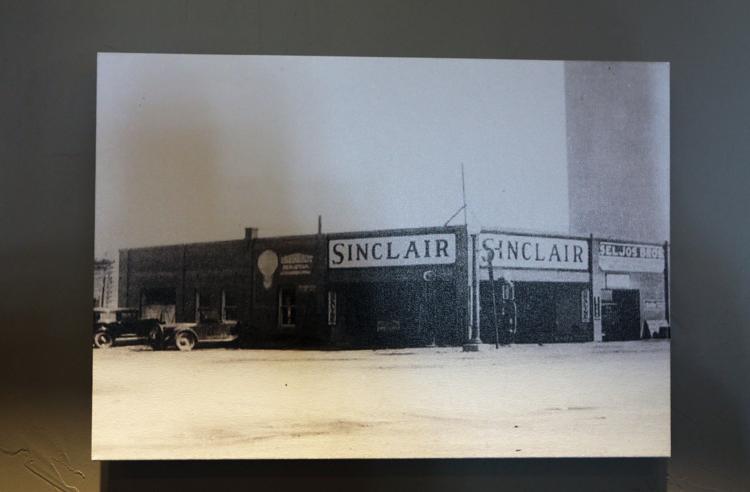 Sinclair is open on Thursday, Friday and Saturday evenings and on Sunday for brunch. People from cities and towns far and wide are beginning to appreciate the experience at Sinclair.
So, while it's the journey that makes the end result so bountiful, Kaye said, "Every single journey has been fun. Clifton is our home, but we are always looking forward to the next journey."
Curtis seconds that with a statement from the restaurant's website: "The smells, colors and textures surrounding happy smiling faces, food is an international language that all cultures can appreciate."
---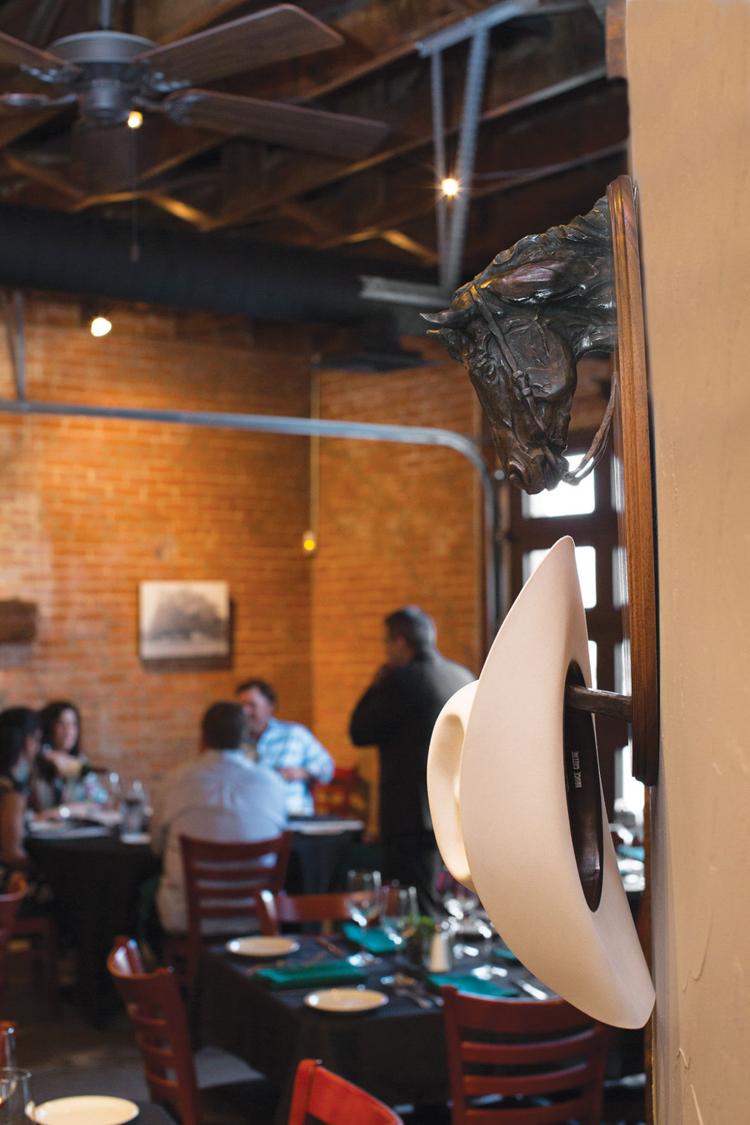 Sinclair
215 W. Third St., Clifton