Georgia native and Nashville-trained chef, Corey McEntyre, 33, harbors an uncommon reverence for the unique ability of food to send us back in time. He has an incredible "food memory," he says, and can relate to the triumphal scene in the animated film "Ratatouille," when fictional food critic Anton Ego is transported by a single bite to the kitchen table of his childhood.
"I've seen 'Ratatouille' like a million times," McEntyre said. "And that, in a lot of ways, is what I'm creating for people at Milo All Day — that sense of time travel. Sending you back to when you were 9 years old, eating watermelon off of newspaper next to the swimming pool, and drinking sweet tea and eating sour cream and onion chips. I want to re-create for people the kinds of experiences that meant a lot to me."
Milo All Day broke the mold in Waco when it opened its doors little more than a year ago. Featuring soaring, 20-foot ceilings, sunny and minimalist design — the likes of which appear more readily in larger cities — and an ambitious menu, the restaurant at 1020 Franklin Ave. is unlike any other in Waco. And it all began with a biscuit, McEntyre's grandmother's recipe.
"In July 2015, we set up a tent at the (Downtown) Waco Farmers Market," said McEntyre, who worked in several Nashville restaurants before following his now-wife to Waco in 2015. "I was doing biscuit sandwiches and pickles, jams, hot sauces and lots of other stuff. Really, I was beta testing the idea for the restaurant, looking at which flavors people were cool with and which they didn't like."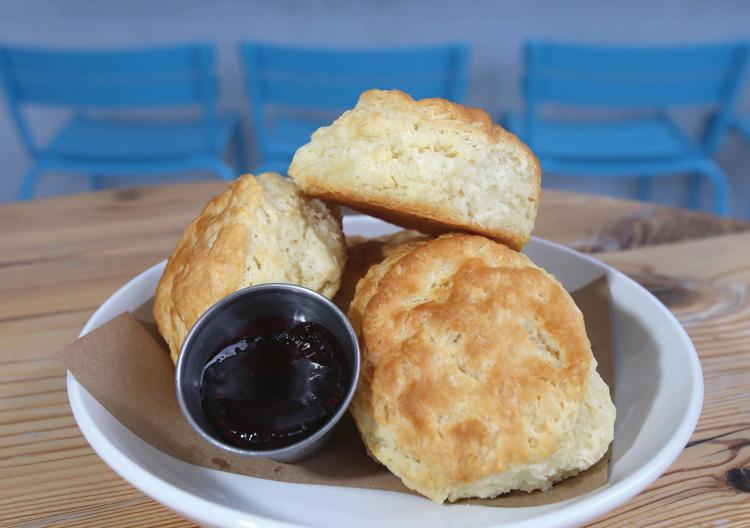 Featuring bold flavor combinations and names like "War Pig" and "Farmer's Daughter," McEntyre's open-faced biscuit sandwiches were quickly the talk of the Farmers Market set. At the time, perhaps his pickled watermelon rind wasn't landing with customers, he says, but the thoughtfulness of his menu was resonating.
"Just making something as mundane or everyday as a biscuit, but being really proud of the biscuits I was making, and being really selective about the ingredients I chose … I think customers appreciated that," he said.
Within months, Chip and Joanna Gaines approached McEntyre about opening a food truck at The Silos, slated to open that fall, where "Fixer Upper" fans from all over the country would sample McEntyre's food.
"We had a lot of success at The Silos and we did a bunch of pop-up dinners around town — maybe 20 or 25 — over the next couple of years at places like Balcones Distillery and the Waco Wine Shoppe," McEntyre said. "Every time, it would be four or five courses; sometimes super high-brow, and sometimes we'd just smoke a pig. We did a few large events, but also events for maybe 15 or 20 people where the menu and each dish was really dialed in."
Restaurant
With several years of what he calls "R&D" under his belt, McEntyre felt prepared to open a brick-and-mortar establishment with the aid of Nashville-based design firm DAAD. Industrial and Scandinavian design choices throughout the converted Big Green Automotive garage reflect McEntyre's personal tastes and a look perhaps more common to downtown Dallas or Austin than Waco.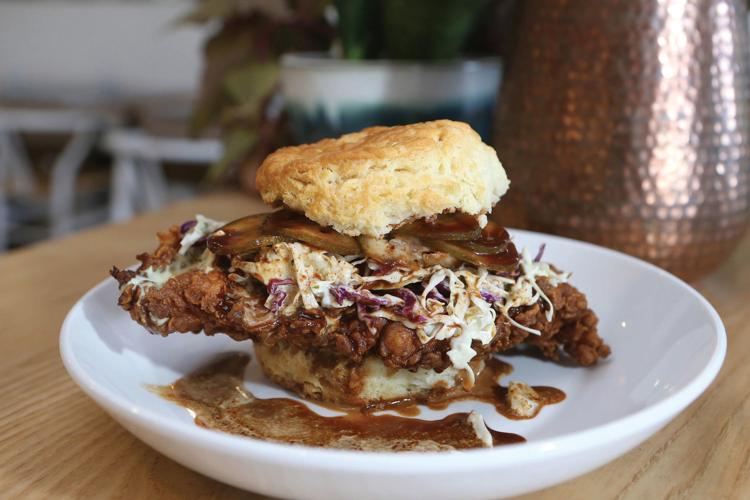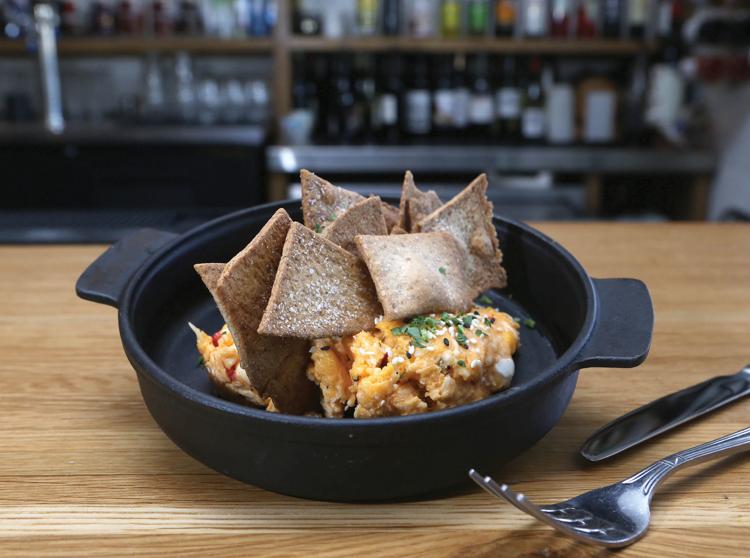 Meanwhile, McEntyre designed separate menus for breakfast and lunch, happy hour, dinner and weekend brunch.
"At first, I had this grand idea of being everything to everybody. I had this vision of being the neighborhood coffee shop in the morning, the lunch spot in the afternoon, the happy hour spot, the dinner spot, and everything totally changing for each of those meal times," McEntyre said. "Thankfully, I have very rational business partners who said, 'Hey, this is confusing to everybody.' And it's one of those things where, as a creative person, you have to step back and ask yourself what is essential."
Since Milo All Day opened on May 16, 2018, the menus as well as McEntyre as a business owner, have seen a great deal of evolution. In talking with his servers and kitchen staff, he has learned that his more elevated menu items may dazzle palates; but oftentimes customers just want a burger with precisely the light charring that takes them back to the summer block parties and church cookouts of youth.
"The last year has involved a lot of me just setting my own expectations aside," he said. "As a creative person, when you have absolute freedom in designing a menu, it can be dangerous. It's hard to rein yourself in. I would say it's been a challenge finding the right lane for Milo to drive in and also finding myself in that lane without getting in my own way. I want to push myself and feel engaged, while also providing an experience and a menu that lands with people."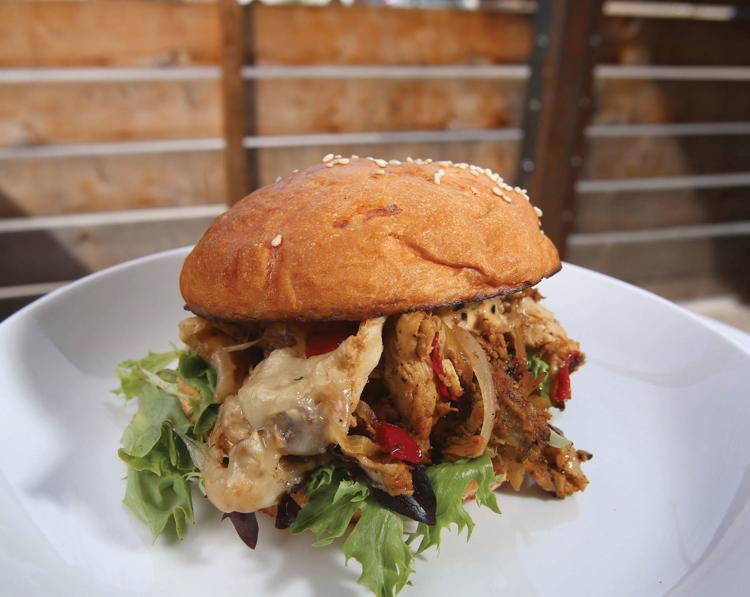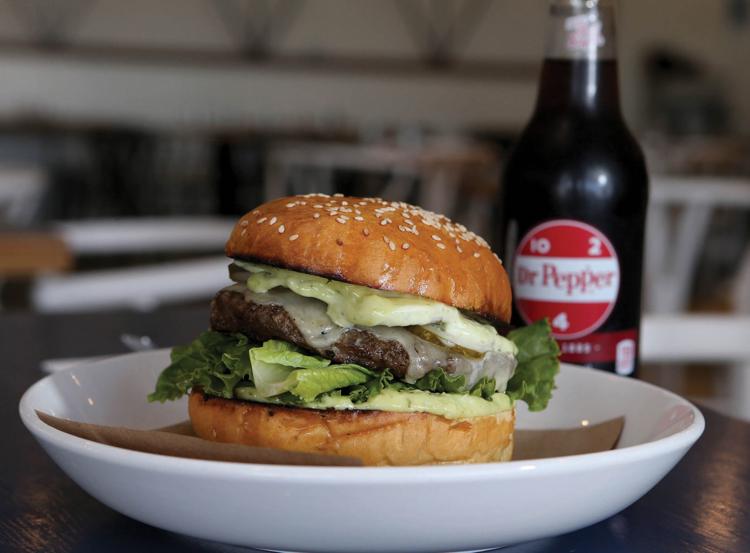 Only the Best
One thing that hasn't changed is McEntyre's pursuit of the best seasonal ingredients and products he can find, largely from Texas-based farmers, ranchers, brewers and winemakers. Removing higher-priced beef dishes from the menu, he reverted to steak frites, a crowd-pleaser featuring hand-cut fries and beef strip loin sourced from 44 Farms in Cameron. Instead of having three seafood dishes on the menu, "we honed one really good seafood dish," he said.
"Then, every now and again we'll feature something like shrimp and grits or golden tilefish. But, in that case, we'll buy just two fish to fill 15 orders."
Milo devotees will be glad to know the Hot Chicken Sando isn't going anywhere. Chicken breasts sourced from Red Bird in Colorado or Cobb Creek in Hillsboro are brined for 24 hours in a Korean-inspired concoction of sweet tea, apple cider vinegar, Sichuan peppercorns, pink peppercorns, bay leaves and thyme.
"Then into the buttermilk, we bread it, fry it, put our Nashville-style sauce on there; I make a chow-chow, which is a pickled cabbage I grew up eating in Georgia," McEntyre said. "Then, we make a special sauce where the base is Duke's mayo and everything else is a secret."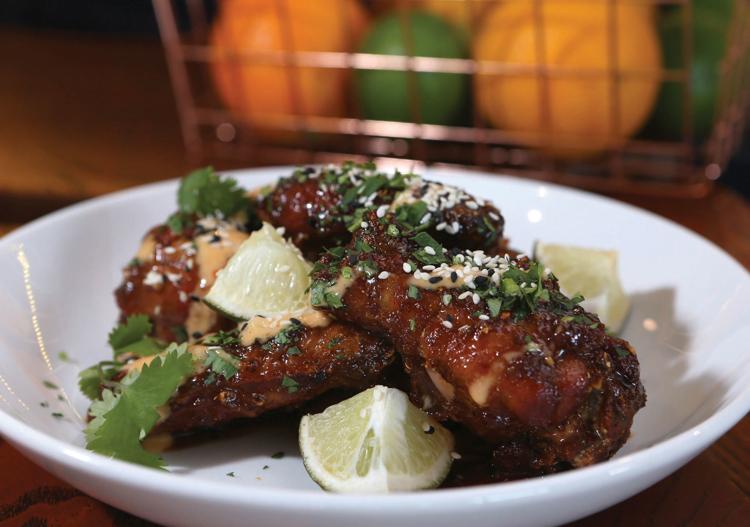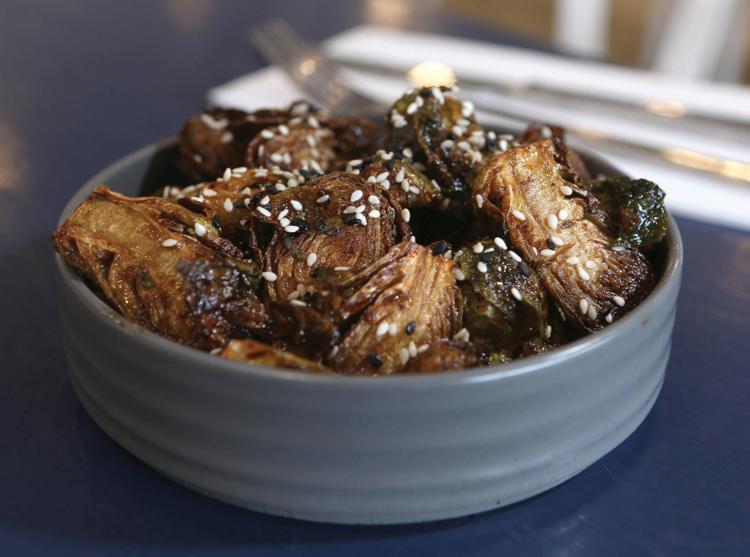 Personality
Just as the food and the physical space convey parts of McEntyre's story and personality, Milo All Day's social media presence isn't just well-styled food photography. Their Instagram account @milowaco has a voice all its own, spotlighting events happening throughout the year, limited-time menu items, special happy hour pricing and video series like "Ask Corey" and "Here's the Deal," wherein McEntyre fields questions from inquiring minds and explains the finer points surrounding private party bookings, dinner reservations and "the deal" with parking at Milo.
The winky tone achieved on social media is consistent with the cocktail list and drinks like, "Oh, Sweetheart, you don't need law school," a reference to the 2001 film "Legally Blonde."
"It's a bubbly cocktail that tastes sweet and tart, embodying Elle Woods (the heroine in 'Legally Blonde') more than any other cocktail I've ever had," McEntyre said. "Another I love is 'Babyface,' named after the rapper. It's made with Baby Blue bourbon from Balcones, sweet tea, cynar, which is artichoke liquor, and lemon juice and cherries. It's like a boozy Arnold Palmer. These flavors just really work."
To be sure, the menus at Milo All Day will continue to change and evolve with the seasons, and as inspiration and customer demand dictate. And as the restaurant on Franklin enters her sophomore year, McEntyre is more motivated than ever to cook for people and not at people.
"I've sat down and asked myself, 'OK, why did I start this restaurant?' If I don't have a purpose behind it, if I'm not trying to communicate something and tell a story — my story — then there's no point in doing it," he said. "This food represents things that I've wanted to communicate or share for a long time — things I've loved and enjoyed at different times in my life. And I want people to come in and give us a chance to make them happy."
---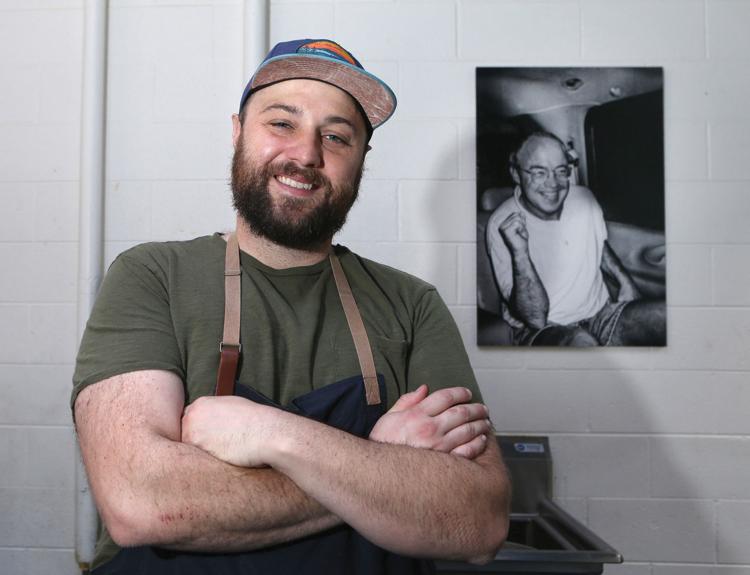 Milo All Day
Lunch, Mon-Fri, 10 a.m. to 3 p.m.
Dinner, Thu-Sat, 5 to 10 p.m.
Brunch, Sat-Sun, 9 a.m. to 3 p.m.
Happy Hour, Thu-Sun, 3 to 6 p.m.