Don Leal's Restaurant in Robinson has not been content to stay with the same routine. Creating new dishes and expanding to a seven-day-a-week operation has helped the business thrive in its 18th year.
There's one thing worth clearing up if you're a first-timer. When you meet the owner, Don is not his first name. It's Fred Leal, short for Frederico.
The "Don" in Don Leal's is an honorific, a title of respect, similar to calling someone "Mister."
If the Leal name sounds familiar to Waco-area residents, it should. Fred's brother, Cesar Leal, owns Leal's Mexican Restaurant in Woodway.
The restaurant at 409 N. Robinson Drive was originally a second location opened by Cesar in 1998, five years after his first restaurant debuted. The Robinson site was named Leal's Too and was managed by their brother, Victor.
But Victor chose to get out of the business after a few years. Fred and his wife, Carmen, decided to take on the challenge and bought the restaurant from Cesar in 2005, creating their own Mexican-style dishes as well as American-style offerings and establishing it as separate from the Woodway location.
With the fresh start for the restaurant, they also wanted a new name. Fred said people had already been calling him Don Leal as a sign of respect, but for naming the restaurant the family was brought together and everyone wrote down ideas on pieces of paper. Don was the overwhelming choice, he said, so that became the restaurant's name.
Fred left his home in Puebla, Mexico, when he was 17. But he didn't go to Texas. No, he wanted the bright lights of New York City.
Fred lived in the Big Apple from 1974 to 1981, working at restaurants where he learned the ropes and how to cook.
But Waco ultimately beckoned.
"I had a cousin who lived here," Fred said. "I would visit and he had green (grass) in the backyard and green in the front yard. I was on the 14th floor and surrounded by concrete."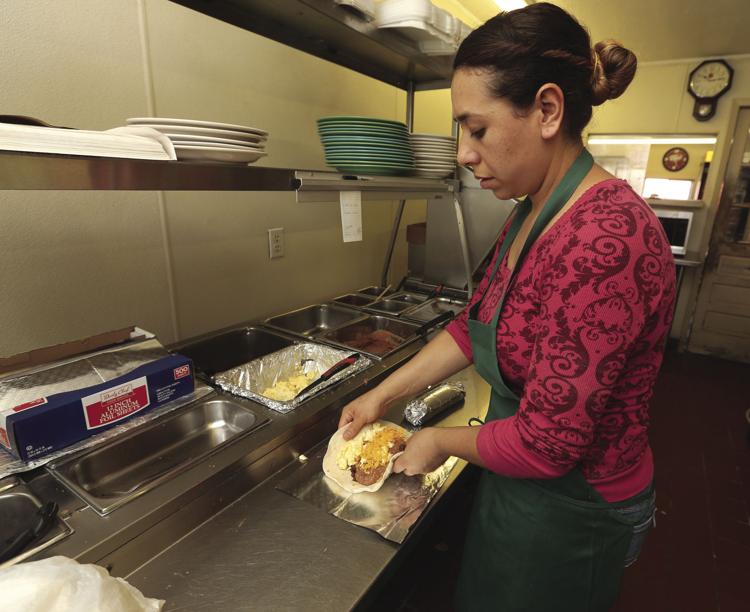 So he moved to Waco and apprenticed under chef Geoffrey Michael, who ran the restaurants on the Brazos Queen II and at the Water Works along the Brazos River.
"Yes, I worked at the Water Works while it was open," he said.
Among the future restaurateurs who learned under Michael were Fred and his brother Cesar, as well as Sergio Garcia, who would later open Siete Mares in downtown Waco.
While Don Leal's Restaurant is different from Cesar's eatery, there are some similarities. Both have drive-thrus for customers on the go. If you do dine in, you order and pay at the counter, fill up your drink and grab your own utensils. The meal will be brought out as soon as it's prepared.
The restaurant is owned and run by Fred and Carmen, his wife of 42 years, and their youngest son, Chris. Carmen and Fred were neighbors in their native Puebla.
They have four boys, but only Chris chose to stick with the restaurant business. A 2002 Waco High School graduate who played offensive lineman under coach Johnny Tusa, Chris played football at Friends University in Wichita, Kansas, before returning to Waco and getting a business management degree at McLennan Community College.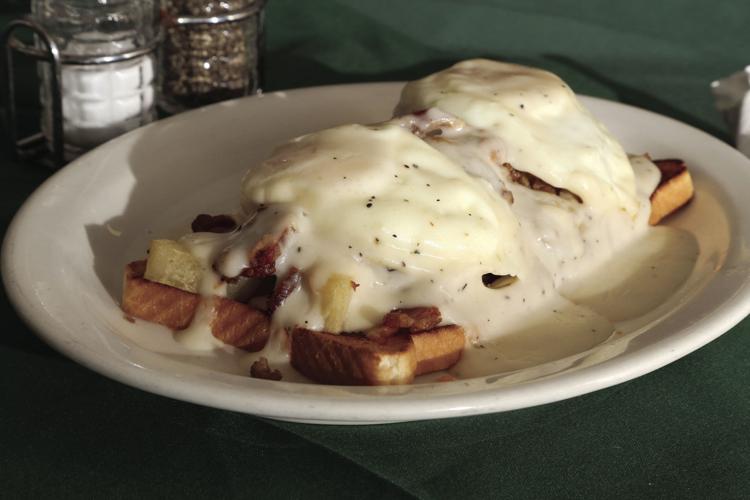 Don Leal's opens at 7:30 a.m. on weekdays and mornings are busy, Chris said, with breakfast burritos always popular.
Chris said it's not uncommon to see Robinson High students who have early release from school come in around 11:30 and order breakfast burritos.
One of the newer breakfast options is the Seven-Layer Breakfast, which might be enough to get most people through breakfast and lunch.
It is an open-face sandwich with two pieces of buttered, grilled toast topped in layers of potatoes, sausage, bacon, cheese, two sunny-side eggs and country gravy for $7.99.
"Oh, it's really good," Fred said, adding that nothing — not even their breakfast tacos — are premade. That allows them to put the customers' specific requested toppings on as they want them, he said.
Everything is made daily, Chris added, noting that the salsa, green sauce, rice and beans are all his mother's recipes. So all the meals have their personal touch, he said.
Chris came up with one of the new flavorful choices: The Alamo, which is a chicken-fried steak, but with a spicier meat seasoning, and topped with queso instead of the usual cream gravy. It comes with avocado slices, pico de gallo, rice and beans.
"We're proud of that one," Chris said. "Two years ago we had a couple ask for us to serve it at their wedding reception for 200 people. And the guests really liked it. So now we've had people come in and they'll say, 'I was at a wedding in Lorena a year ago and we had something called The Alamo. We loved it! Is this the place?"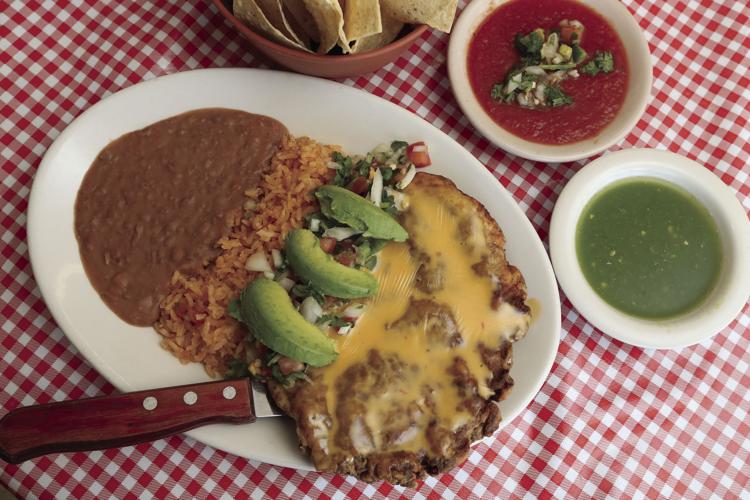 While The Alamo is now a mainstay at the restaurant, the menu hasn't been updated to reflect it. That's true for the mixed fajita plate, too. The Leals also like to rotate different specials as options.
Daily specials are listed on a white board. The Shrimp Guisado is a favorite special at the moment, Fred said. The shrimp is prepared Cajun style, and comes with rice and beans and two tortillas for $10.99, which is a little more than the other guisado dishes.
While the restaurant stays busy during the mornings and at lunchtime, it also is open from 5 to 9 p.m. two nights a week; on Thursdays when the special is chicken-fried steak, and Fridays when the specially seasoned rib-eye steak is available.
Among the things Chris learned in his business classes is that to survive, businesses have to adapt to what their customers want or they risk getting left behind. The restaurant made the move to seven days a week in 2013.
"Three years ago we opened up on Sundays (from 7 a.m. to 2 p.m.) and that was a game-changer," he said. "Saturdays had always been our busiest days, but Sunday was off the chart. Opening on Sundays was our game-changer."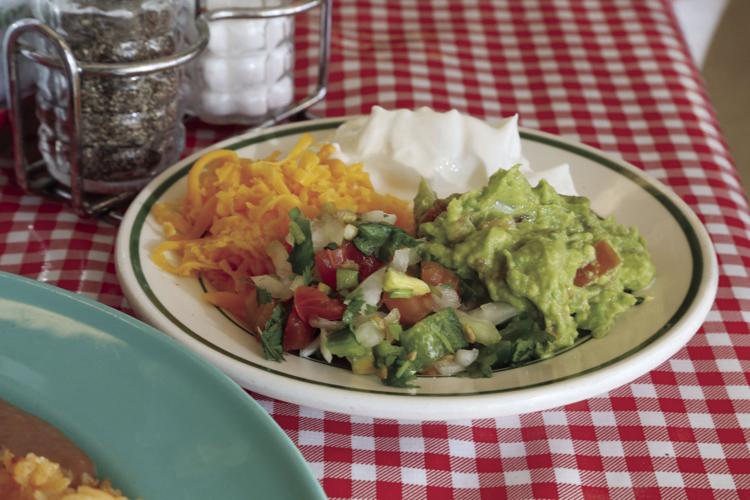 Being a lunch option after church has been good for the business, Carmen said. Fred added that a source of pride for Carmen has been the perfect reports for inspections.
"Every six months we get inspected, and it's always zero demerits," Fred said.
Chris noted that it's important to maintain what customers expect.
"We are the face of the restaurant," he said. "One of us is always up front. You'll order from one of us and you'll get your meal from us.
"Running a restaurant is hard work every day. But the best part, in my opinion, is the relationships you build with your customers. When I have the time, I love talking with our customers and finding what's going on in their lives. We'll have a lot of people come in and you know what they're going to order."
But sometimes that familiarity works against regular customers who assume the Leals know who they are by voice, Fred said, with a chuckle.
"I'll get a call for pick-up and they'll say, 'Hey, it's me. Give me my usual.' And then they hang up. And I didn't know who that was!
"So then they get here and I have to go, 'Hey, I'm sorry. Tell me again what you wanted.' "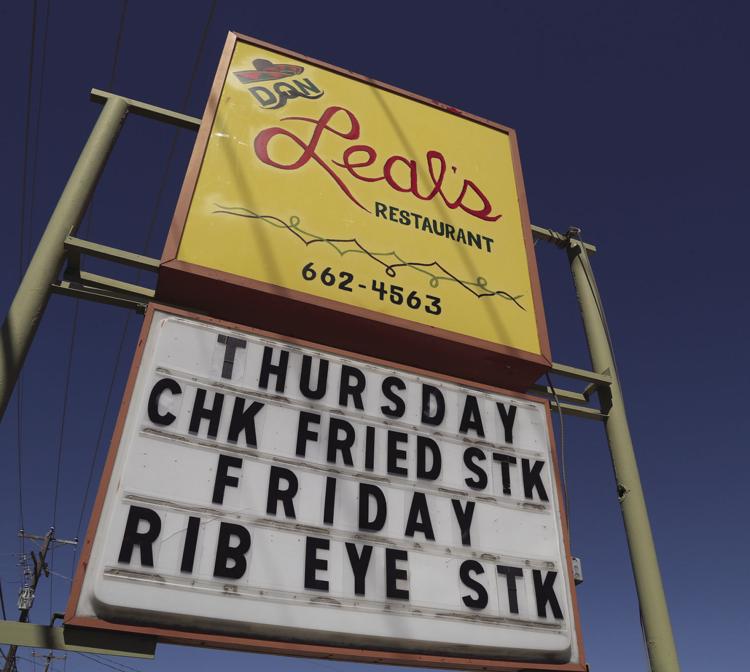 7 a.m. to 2:30 p.m. Mon-Fri