Talitha Koum will celebrate its 15-year journey as a therapeutic nursery for impoverished children at its second annual Rise Up! Waco event on April 10.
Byron Pitts, co-host of ABC News' Nightline, will share his own story of overcoming illiteracy and a speech impediment to become an award-winning journalist. Pitts' book "Step Out on Nothing" chronicles how he says faith and family helped him conquer his challenges.
In keeping with the traditional gift of crystal for a 15-year anniversary, Rise Up! Waco will focus on the concepts that have become "crystal clear" about the work of Talitha Koum.
Executive Director Susan Cowley said this milestone offers perspective on the impact that the Talitha Koum Institute's Nurture Center has had on the community.
"What's exciting to us is how much our methods and teaching has evolved from neuroscience research and all of the work being done in trauma," said Cowley, who was instrumental in launching the program with CrossTies Ecumenical Church.
Talitha Koum, whose name is derived from Jesus' message to Jairus' 12-year-old daughter in the Book of Mark, is a mental health, brain development program for extreme-risk children from birth to 5 years old. The idea is to send children to school able to self-regulate their behaviors and ready to learn.
The initial purpose of the Talitha Koum was to respond to an urgent need to help the children of the Kate Ross neighborhood of South Waco. That purpose has remained steadfast while the scope has increased to include 30 children in five classrooms, with a child-to-teacher ratio of three to one.
The institute is located at 13th Street and Clay Avenue situated in the heart of one of the most impoverished areas of the city. It is here where the program steps in to intervene early and therapeutically with proven methods of breaking the cycle of multi-generational urban poverty.
"I'm not surprised we are still here," Cowley said. "There has been some touch-and-go fund raising through the years, but we have never missed a payroll."
Talitha Koum's funding comes from private donations and grants.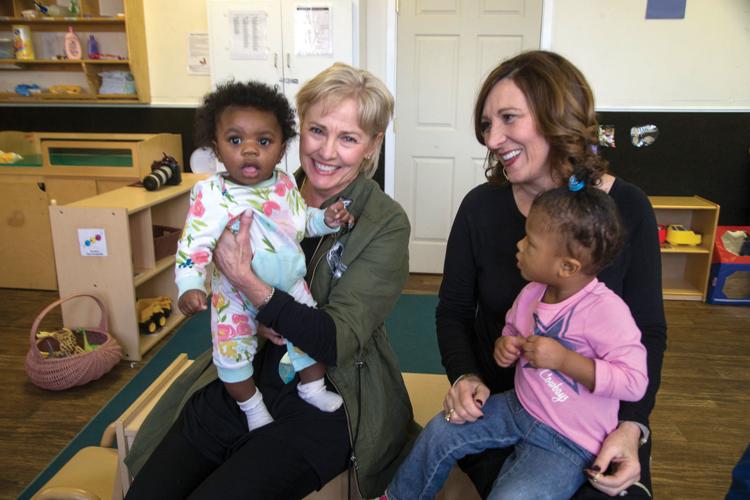 The Event
Rise Up! Waco was launched in 2017 to create more awareness for the institute by offering a guest speaker who is an example of a successful adult who grew up in poverty.
"Last year, when we started Rise Up! Waco, our steering committee decided they wanted someone who had made it past big difficulties but who is also humble and isn't a grandiose personality and will express that in such a way that is endearing," Cowley said. "We had that last year with LaDainian Tomlinson. We wanted someone again who has that aura about him and we are really grateful Byron Pitts could come.
"The other thing about our speakers is that statistically if a child has at least person, and it doesn't even have to be a family member, who believes in them and continues to believe them as they grow up they can make it."
Cowley said the event will connect Talitha Koum with leaders in the community.
"Because we are talking to an audience of people who could be mentors to these children and not just donors, they could be that person to a child," she said.
"So much came out of Rise Up! Waco last year that we couldn't have known or expected, the opportunities to speak to other groups and learn about people who we didn't even know were there. Much more can come out of this other than money."
Ann Harder, news anchor for ABC's KXXV News Channel 25, will emcee the event, and David Smoak, program director of ESPN-Central Texas, is the auctioneer for a live auction after Pitts' speech.
Dinner will be catered by Olive Branch Bakery & Café and feature a farm-to-table menu.
The Mission
The event raises funds to support Talitha Koum's mission: "In a context of loving relationship, and using research-based therapeutic intervention, Talitha Koum partners with parents to raise children who are intellectually capable, emotionally resilient and prepared to be contributing members of the community."
Cowley said the committee would love to see the event raise as much as last year, when it cleared $138,000 after expenses.
Talitha Koum's Nurture Center combines the evidence-based HighScope cognitive curriculum with a sensory integration "diet" for each child along with Child Trauma Academy's Neurosequential Model of Therapeutics.
"It's been exciting to move in public schools with the wealth we have learned," she said.
Utilizing evidence-based methods to effectively prepare children to grow beyond their economic and societal struggles, Talitha Koum is realizing first-hand that success is possible for children living in extreme poverty, Cowley said.
"Birth to 5 is what we so strongly believe in," she said, referencing data that reveals a child must be reached early in their life to deter lifelong impacts of poverty.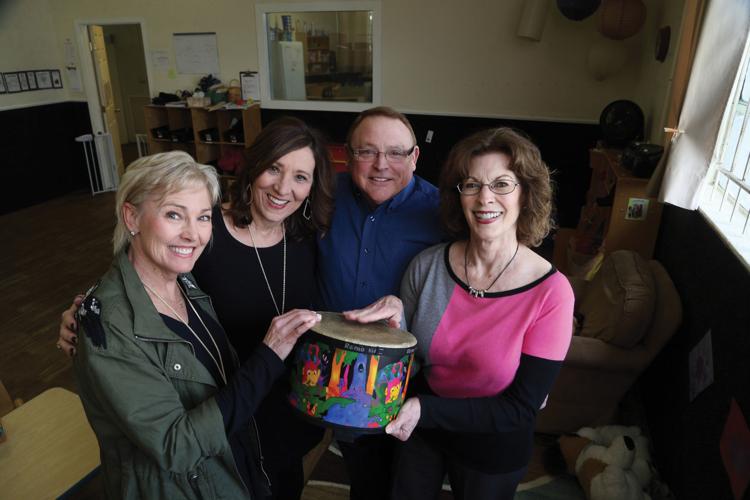 Since its inception, Talitha Koum has nurtured about 80 children, she said.
"They haven't all joined us at birth, but many, many have and we really push for that," she said. "Once they came at 8 weeks or 2 months we don't have many who have left before they were 5. So we know where they are and we can still track them."
Measuring a child's progress and partnering them with a mentor is important to ensuring their success, she said.
"One of our first graduates who was there the day we opened in 2003 and was 3 at the time is graduating from high school in 2018 and going to Dallas Baptist University, which was her choice after her mentor took her all around to visit colleges," Cowley said.
"Her life has not been easy and she has had to overcome quite a bit, but her mentor has been with her all the way."
Mentors commit to working with a child from kindergarten to college serving as their confidant and guide.
"It's a long faithfulness and well worth it and along the way they kind of become family to you, which is lovely," she said.
---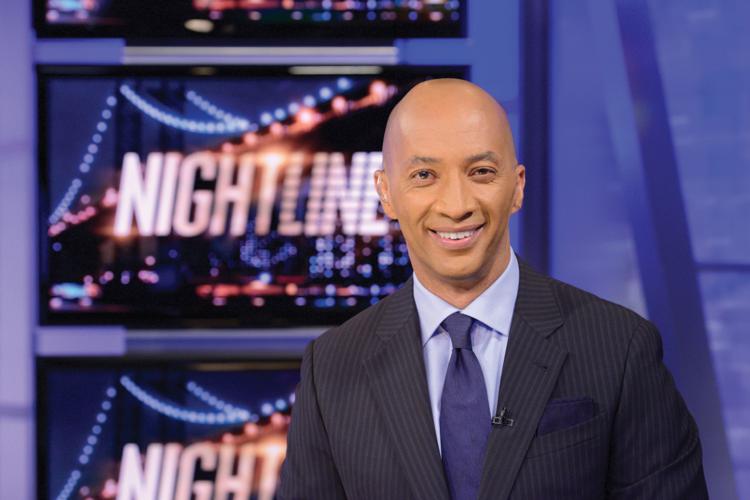 Rise Up! Waco
When, where: 6 p.m. April 10 at The Pavilion at the Carleen Bright Arboretum.
What: Benefit for Talitha Koum Institute. A farm-to-table family-style dinner catered by Olive Branch will be served. Byron Pitts, co-anchor of "Nightline," is the guest speaker. A live auction will follow.
Sponsorships: Available from $2,500 to $25,000 and include tickets to the VIP reception and tables of 10.
Tickets: $125 per person or $1,250 for a table of 10. Call 254-753-1144 or purchase online at www.riseupwaco.org.