It is hard to believe that summer is right around the corner. When school is out, most likely a normal schedule is out as well. Time for staying up late, sleeping in, and maybe having an extra snowcone on a hot day.
There is something refreshing about this time of taking it a little easier, but it can also be a stressful season when you start craving some sort of normalcy in your day.
You may not be able to make it into the gym every day, but you can move your body and get sweaty every day, something that is guaranteed to keep you sane.
While you may not have an hour, challenge yourself to schedule this time for yourself every day this summer. This commitment not only will make getting back into a routine easier but also will relieve some stress, producing great benefits.
Your job, your friends and your family need you to be the healthiest version of yourself that you can be. Here are seven exercises that you can take with you anywhere you go.
1. Push-ups
Push-ups work so much more than simply the chest muscles. This total body movement strengthens your core in its deepest layer from the front all the way to the back.
It also strengthens your shoulders, the muscles down your spine and your thighs and glutes. We recommend doing 30 per day.
Try some on your knees and then challenge yourself to do a few on your toes!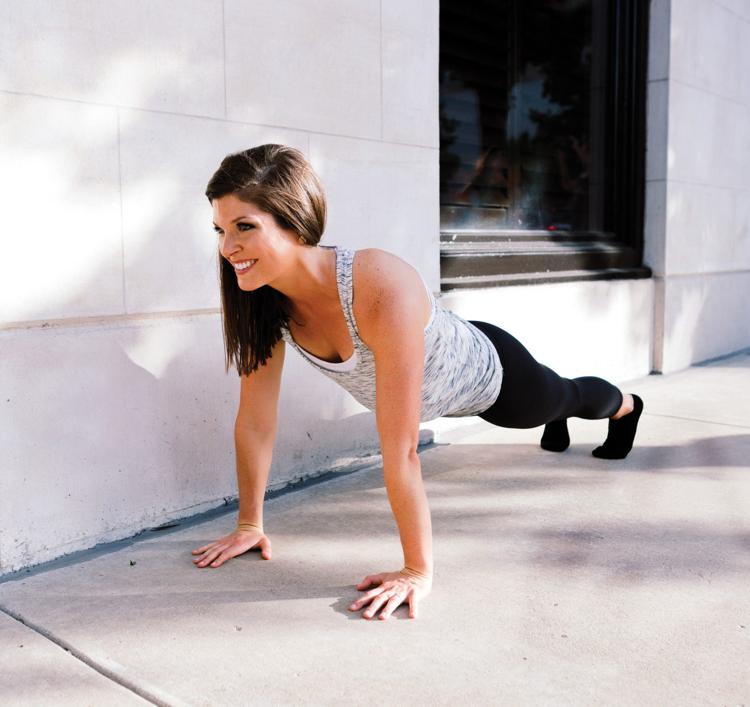 2. Planks
Similar to push-ups, planks also build strength. This one movement works more muscles than you think, thereby giving you the best bang for your buck.
Of course, it is a core- strengthening move, but it is important to remember to flex your upper back muscles to improve posture. For best results, hold a plank for two to three minutes per day.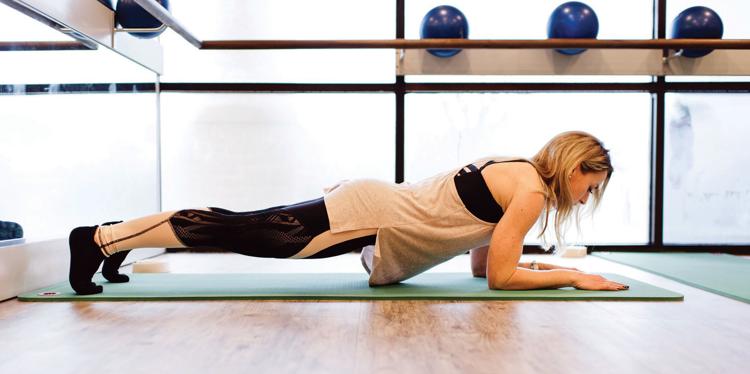 3. Wide 2nd
This is one of our favorite moves at Refine31 because it not only is effective but also feels good (until the shakes start). This one movement targets inner and outer thighs as well as your glutes and core. The most important tips to remember are to keep your toes turned out wider than your hips, your hips tucked under and your chest lifted.
Five minutes here and you will start feeling the burn!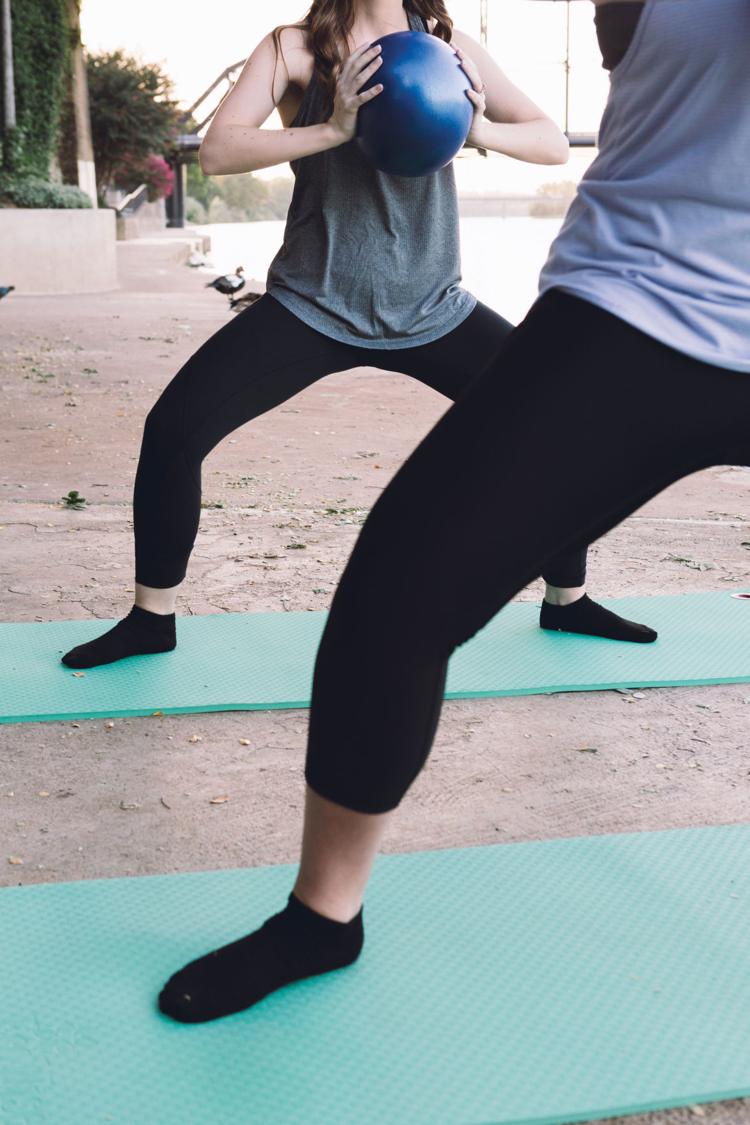 4. Hamstring Curls
There are so many effective variations in this tabletop position. By adding the band (also found in the Refine31 travel pack), you will feel your hamstring light up almost immediately.
It will not take you many reps to get the job done. It is so important to strengthen your hamstrings and glutes because they allow you to stand up, sit down, run and walk with ease.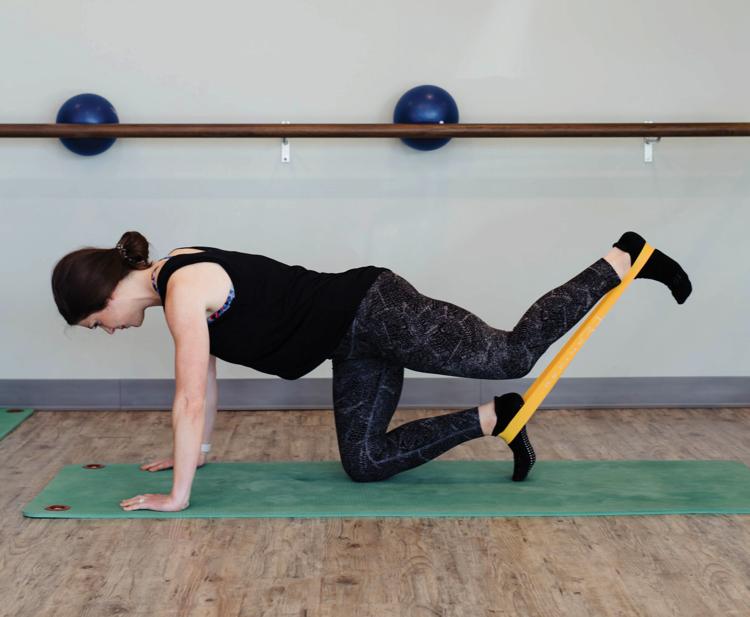 5. Lunges
These moves are so simple, but they pack a huge punch. The great thing about lunges is that they work the front and the back part of your legs at once.
If you ask me, a two-for-one special is always my choice!
6. High C Curl
Use a ball or a pillow behind your lower back and place your hands behind your knees.
When done correctly, this core move strengthens the deepest layer of your core in addition to your pelvic floor.
If you suffer from any back pain, this exercise may be your ticket to pain-free living. Strengthening your core solves a world of problems.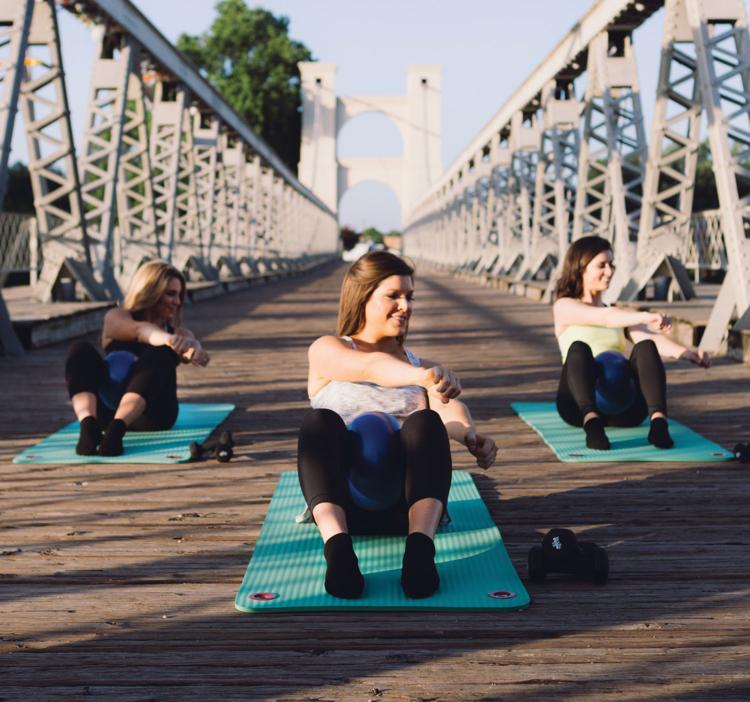 7. Hip Bridge
This exercise will release tension you may be holding in your lower back and will strengthen your glutes and hamstrings.
This benefit is why we end each Refine31 class with tucks because they strengthen and lengthen muscles while releasing tension, giving you the relief you need.