Local bakery owner Laura Summersett discovered early in life that her special recipe for happiness is making home-baked desserts for others.
As a child, she surprised her father when he came home from work with miniature cakes baked over the light bulb in her Betty Crocker Easy-Bake Mini-Wave Oven, and watched as he eagerly devoured the tiny treat in two bites.
Laura's love of baking continued through her teenage and college years. She made cookies, brownies and other goodies for her family and her church youth group. As an undergraduate at Baylor University, the Houston native not only used baking as a way to meet other students, she also relied on her hobby as a survival skill.
"Baking was my way of relieving stress," Laura said. "I would invite my friends over to eat cookies and cake, and then I'd send the rest home with them."
The Beginning
Despite being a passionate and talented baker, owning a bakery was not the career path Laura initially chose. She graduated from Baylor with a degree in psychology, got married and joined Antioch Community Church as the head administrator for the missionary training program. The job sent her on mission trips to Siberia, China, Mongolia, Indonesia, India and Tunisia.
But she continued to bake for family and friends.
Laura turned her attention toward a long-held interest in cake decorating. She attended classes led by the premier cake-decorating Wilton family in Chicago, and earned a "Masters in Cake Decorating" certificate shortly before the birth of her daughter, Alyssa.
Laura wanted to bake and sell wedding cakes. However, prior to the Texas Cottage Food Law enactment in 2013, it was illegal for private citizens to prepare baked goods in their homes to sell for public consumption.
In order to comply with the legal requirements, she baked and decorated the wedding cakes in Antioch's kitchen.
From 2001 to 2008, Laura's business grew rapidly, and so did Antioch's congregation. She knew she needed to move from the church's kitchen. She relocated to a rented space offered by a local caterer, but she longed to have her own bakery.
Laura was still a member of Antioch, but had left the mission job to work as an office administrator for a local dentist. She came to a crossroads when the dentist closed his office and left town.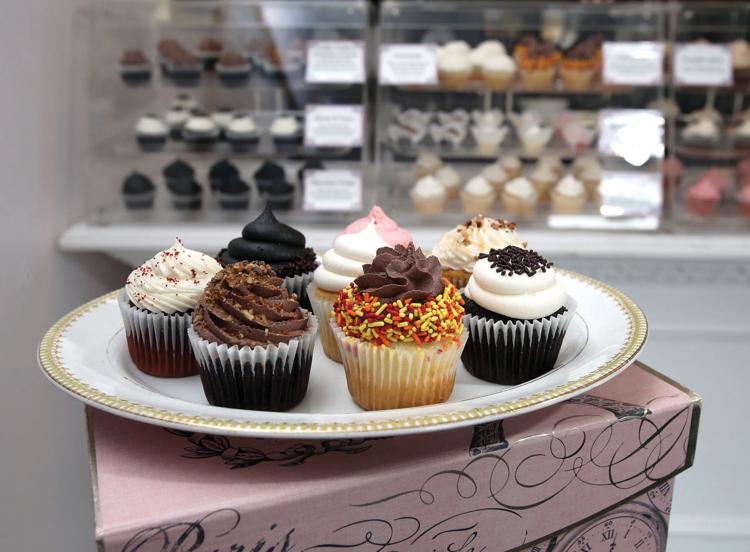 Providence
The year 2010 was a challenging season of life for Laura, both financially and personally. She was a single mother who wondered whether it was time to turn her lifelong love of baking into a full-time career. She prayed for divine inspiration.
"I prayed the same prayer every day," Laura said. "I'd say, 'Lord, I don't see it, and I don't feel it, but I trust you and today could be the day for a breakthrough.' "
One Sunday, the breakthrough finally came.
The pastor's sermon was on finances and the importance of giving God everything. Laura was sitting on the first row.
"The pastor surprised me by calling me to the front of the church," Laura said. "He told everyone that I dreamed of owning my own bakery. He said he didn't have much, but he handed me $60 to jump-start my business and urged others to do the same."
Laura went back to her seat on the front row. People from all walks of life filed past her, handing her money. Single mothers gave her money of encouragement, children handed her coins from their pockets, and the parents of a Baylor student slipped her a check for $1,000.
The stack of money was so large that a friend brought her an empty tissue box to hold it. Before the service ended, she had three tissue boxes full of money.
The miracle didn't stop there. Laura took the money to her parents' house and they watched in awe as she counted the money.
"The total was a few dollars short of $10,000!" Laura said. "My parents are 'non-believers,' but that moment was so impactful on Dad, that he handed me the money to make up the difference."
"The amount of money was nothing compared to the feeling of love I felt, knowing that God sees me," she said. "That's the bigger takeaway than the cash."
The church event provided Laura the support and encouragement to venture into baking full time. Her dream to own her own bakery came to life in 2013 when she opened Sweetness Desserts in Ridgewood Village near Gholson Originals Fine Jewelry and The Gift Horse, on the corner of North Valley Mills Drive and Cobbs Drive.
The Menu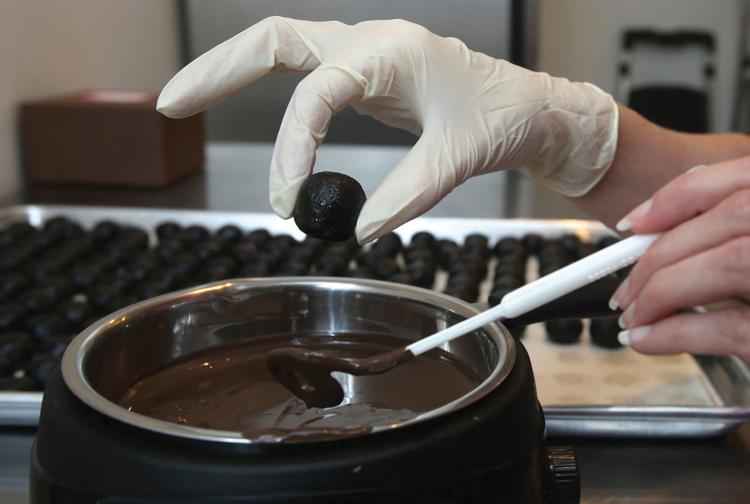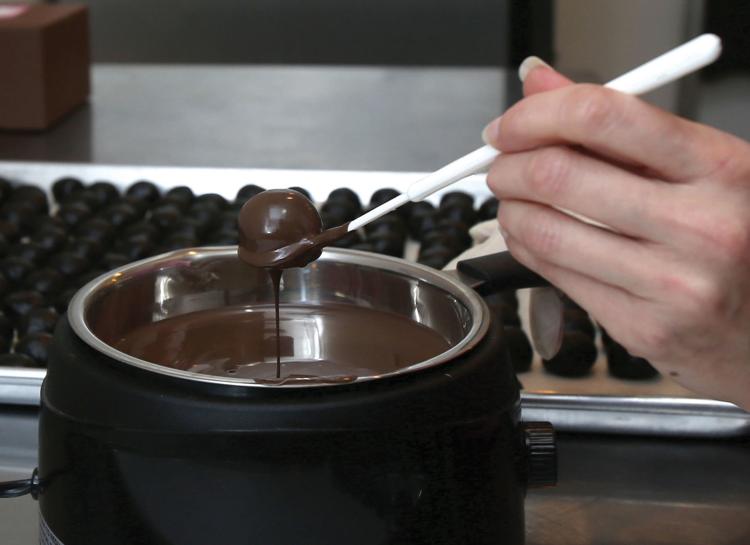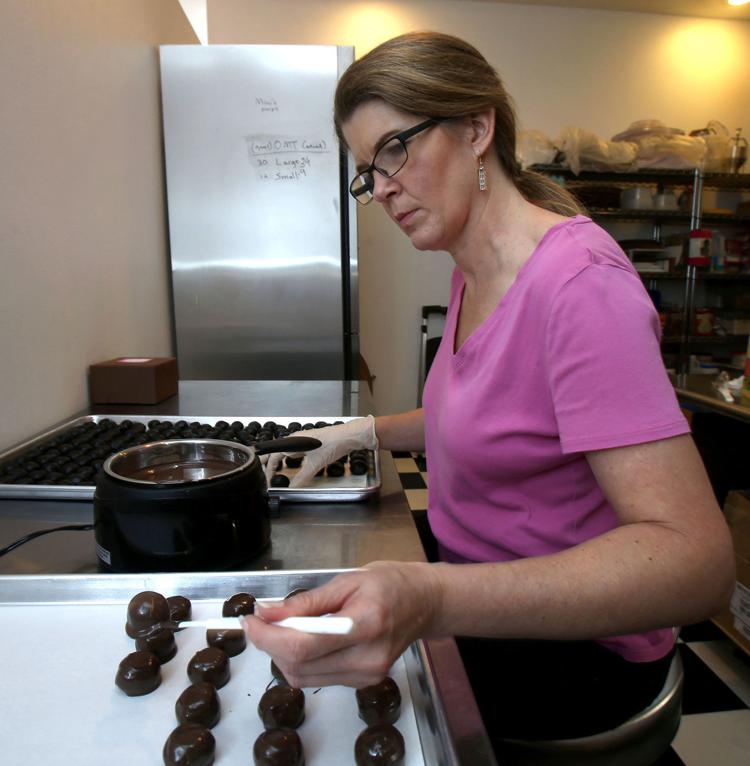 Now in its fifth year at that location, the bakery offers more than 15 flavors of cupcakes, although the menu varies slightly from day to day. The elegant dessert cakes can be made to order in any of the same flavor combinations as the cupcakes.
One of the bakery's signature cupcakes is Coffee Toffee Caramel Crunch, a rich chocolate cake topped with creamy light-chocolate coffee toffee icing and a few pecans for crunch.
Here Comes the Bride, a sour cream white cupcake topped with homemade buttercream icing, is a traditional favorite. Ebony & Ivory, a strikingly attractive cupcake, features chocolate cake with a dollop of white buttercream icing and topped with a crown of chocolate jimmies.
Other popular crowd pleasers include 24 Carrot, Chocolate Fudge, Italian Cream, Red Velvet and Chocolate Peanut Butter. The bakery also hosts seasonal flavors such as Pumpkin Spice.
"Cupcakes have become a gourmet item," Laura said. "Their small size fits perfectly into our fast, convenient, individualistic society."
Cupcakes cost $2.75 each or $2.50 each per dozen.
Oh My! Truffles, another one of the bakery's signature items, is named after the "oh my!" response many customers exclaim after tasting the treat. This confection is made with crushed Oreo cookies and cake rolled into a ping pong ball-sized mound, then dipped in chocolate and topped with a white icing swirl. A box of eight truffles costs $15 and a box of 15 truffles costs $22.
Although cupcakes are a mainstay of the business, the wedding cakes are Laura's favorite to design. When a bride requests one of the currently trending dripped, naked or textured cakes, Laura will create it. However, she prefers detailed and intricate designs. Decorating a wedding cake can take anywhere from 10 hours for a simple, three-tiered cake to 50 hours for a larger and more elaborate cake.
Laura designed a four-tiered wedding cake for an older couple who had each been previously married. The bride didn't have much of a wedding the first time, so she chose a gorgeous cake design. Laura was overjoyed by the bride's reaction to the finished product.
"She cried and said she never thought she'd have such a beautiful cake," Laura said. "Those moments make it all worth it."
The Bakery
Walking through Sweetness Desserts is a treat to the eyes, as well as to the taste buds. Pastel pink walls and upholstered chairs provide a soft contrast to the classic black-and-white checkered tile floors. Beautiful replicas of the cakes Laura designs are elegantly displayed on pedestal- and footed-plates throughout the room.
Even a glossy black baby grand piano near the front of the room is stylishly appointed with an exquisitely decorated cake and candelabra. Incidentally, the baby grand is for sale. Laura's friend restores and sells pianos and asked if he could display the piano in the bakery.
"I told him the piano can stay if I can put a cake on it," she said. "This is actually the third piano we've had. We sold the other two!"
The Silos
Sweetness Desserts gained a loyal following as soon as the bakery opened in 2013. Visitors would come through the door, sample the goodies and buy a box of cupcakes to take home. Two of the visitors were Chip and Joanna Gaines, hosts of HGTV's remodeling show "Fixer Upper."
Laura already knew Chip from Antioch. In fact, he was at the service when the congregation presented her with money to start her bakery.
"Joanna was the first to fall in love with my cupcakes," Laura said. "Her favorite flavor is Ebony & Ivory and Chip's is the strawberry-flavored So Berry Good."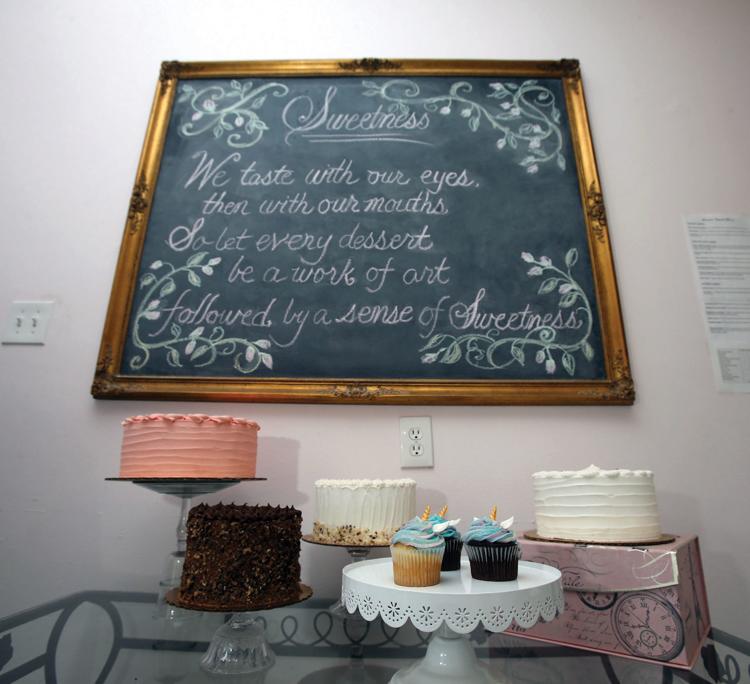 The Gaines family enjoyed Laura's baking so much, that the cupcakes make an appearance in one of the episodes of "Fixer Upper."
"In the episode, Joanna asks Chip to bring her a box of cupcakes," Laura said. "Later in the show, the Sweetness Desserts box can be seen on the kitchen table,"
Joanna approached Laura about launching the bakery at The Silos, so she met with the couple at their farm to discuss the details. Laura collaborated with Joanna on the recipes for the cupcakes, helped design the kitchen and provided advice on traffic flow in the customer area.
The Silo Baking Co. opened during the summer of 2016. As Laura's hours at the Silo bakery increased to 60 to 80 hours a week, her hours at Sweetness Desserts decreased. Other people had to run her business. Laura decided to return to her own bakery.
"I enjoyed the development of The Silo Baking Co. and the process of getting it up and running," she said. "But in the end, I felt like I was just running a big kitchen. I missed the customer interaction, the design side of the business and decorating wedding cakes."
She appreciates the opportunity.
"I am so thankful for the experience of starting the bakery, and I loved working with Joanna," Laura said. "Chip and Joanna are really genuine people."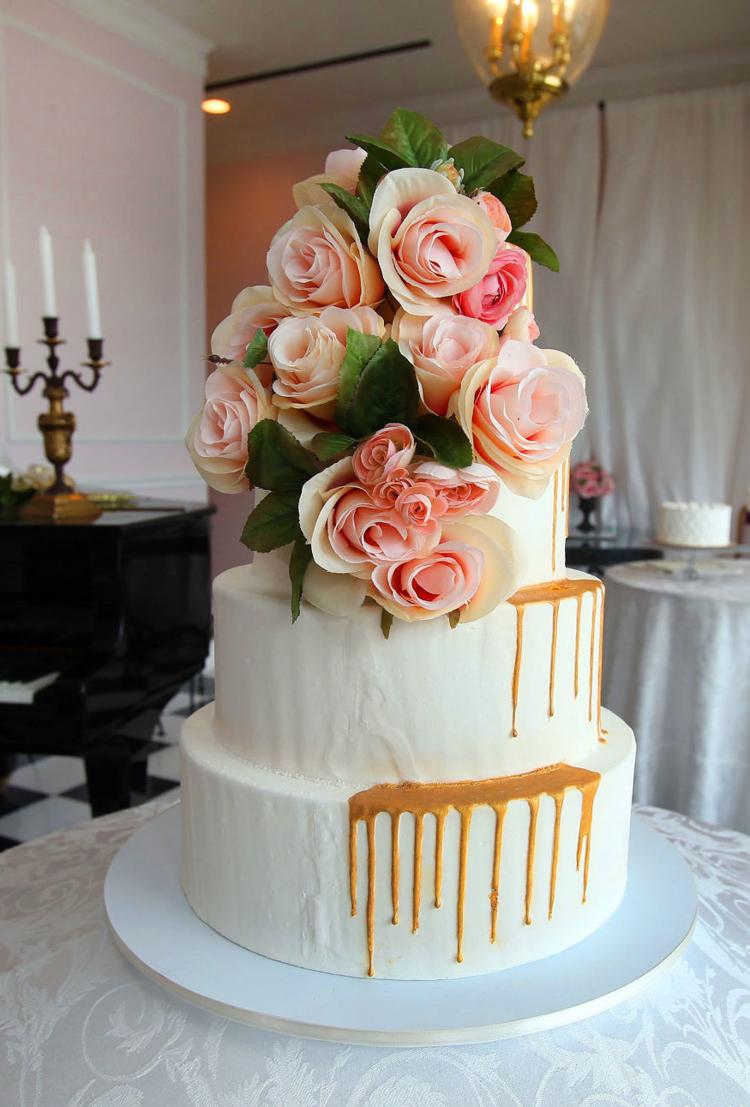 Giving Back
Some of Laura's earliest memories involve bringing joy to others through food. She looks for opportunities to help those in the nonprofit community with her baking talent. One of her favorite organizations, Icing Smiles, is a nonprofit agency that provides custom celebration cakes to local families impacted by the critical illness of a child.
Laura has donated three or four cakes to Icing Smiles, but one was especially meaningful. A little girl who is visually impaired asked for a Beauty and the Beast cake. Laura made a beautiful tiered cake, decorated with Belle, the Beast, and a rose on top. She delivered it to the child's party at the Hippodrome.
The little girl, dressed in a Belle costume, had to come close to see the cake because her vision was so poor. Laura was touched to see how much happiness the cake and the party brought to the child.
"What I enjoy most about my business is bringing happiness to others," Laura said. "People buy cakes to celebrate joyful events like weddings, birthdays or graduations. I love being part of their happy occasions."
---
Sweetness Desserts
2034 N. Valley Mills Drive
Tues-Fri, 11 a.m. to 6 p.m.
Also on Facebook, Instagram, Twitter