Much like the town of West itself, Picha's Czech-American Restaurant is a cultural dichotomy that blends the best of both into an eclectic menu that is both European and Texan.
Diners might not find Czech fries – or seasoned sautéed potatoes and onions – in Moravia, Czechoslovakia, but they are among the most popular items on the menu at the little diner downtown.
Pronounced "PEA-ka," the Picha family has been serving up good food and old-fashioned hospitality for generations. Back in 1980 when Patsy and Albin Picha first opened the place in the old Royal Confectionary building at 220 N. Main St., they wanted to offer their customers the best of everything that represents their Czech, German and American heritage.
The Pichas' daughter, Jenene, took over the business in 1997.
"My grandparents on both sides were Czech immigrants," she said. "When my mother started grade school, the teachers encouraged the parents to speak English to them at home so they could learn the language. My daddy couldn't even speak English when he started school. Moravian was his native language."
That cultural influence was carried on as the family grew, and the restaurant was the heartbeat of their lives.
"There were six of us kids, three girls and three boys, and we've all worked here. My kids have worked here; my siblings' kids have all worked here. It's all kind of a family thing. All the members of our family have worked here at one time or another growing up," Picha said. "Mama still worked here until she died last year at the age of 73. She was in charge of the pies. She was a real go-getter."
Her influence lives on in the recipes that she passed down and which Picha still serves to her customers.
Those pies – coconut, chocolate and lemon meringue – are served up in large slices with mile-high fluff baked to golden perfection.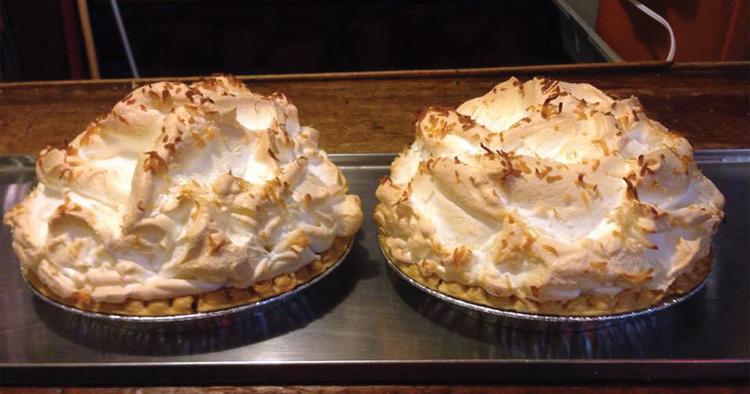 "Mama taught us girls how to make the meringue pies and the other desserts," Picha said. "Most of them are her recipes. I know some of it she learned from her mama, and some of it she made up herself and some of it I made up as the years went by."
Those treasured recipes are like family heirlooms that are served day in and day out for their customers.
"There are a lot of recipes we don't want to share," laughs Picha. "The cucumber salad on the salad bar is one. We have a lot of people ask, 'How do you make your kraut because it's kind of sweet?' You're not getting that recipe or our Czech fries recipe."
She wants customers to know some of their favorites won't change and strives to meet their expectations with every visit.
"Everybody loved Mama's fried chicken and her turkey and dressing. I was fortunate enough to keep that tradition going, and I think I nailed it. Everybody loves it," she said.
The sweet and savory sausage and kraut plate, like most everything on the menu, is served with homemade bread giving diners the true mean of "chutný," or delicious.
Hungry patrons include loyal travelers from near and far and locals who can find their home-cooked favorites at an affordable price.
"We have lots of travelers," Picha said. "We have our ones who travel from Dallas and Austin just to come here. You'd be surprised."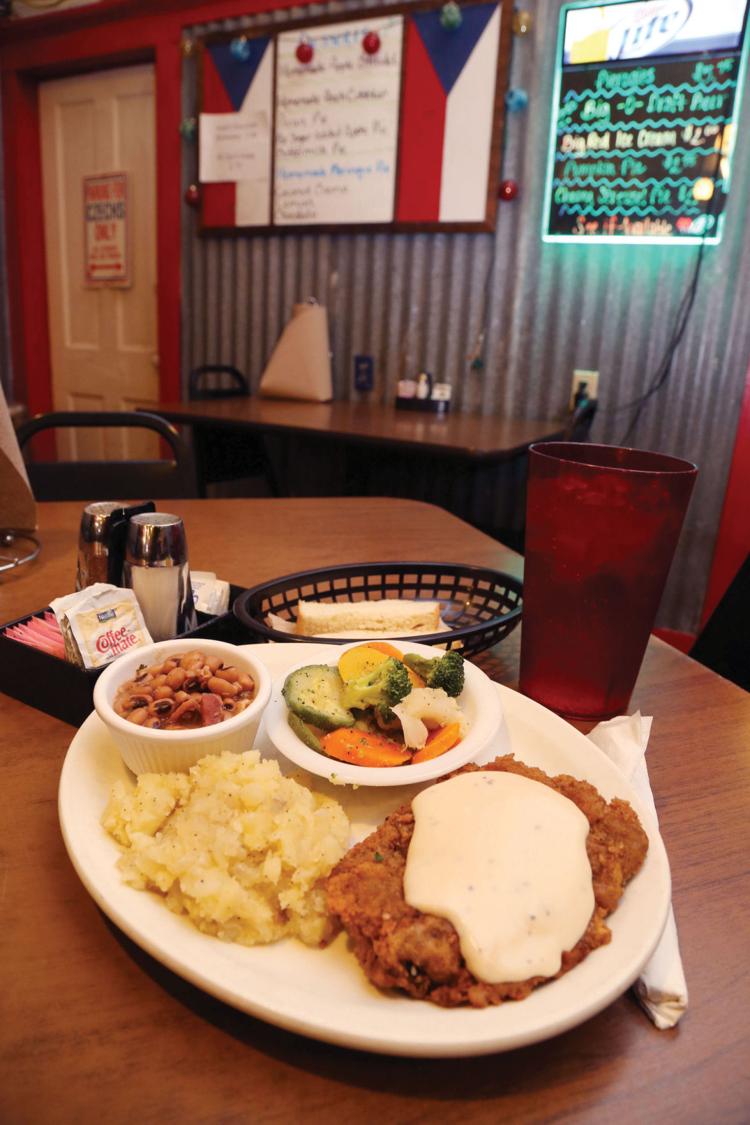 Chicken fried steak with fresh mashed potatoes and perfectly seasoned green beans appeal to the American appetite along with hamburgers and chicken and dumplings.
"We always have fried chicken on Wednesdays for lunch, and people tell us it is the best around," Picha said. "We always have three meats on our lunch special. They are served with three veggies, usually a potato and two more vegetables for $5.95."
Sides include a plethora of down-home favorites reminiscent of grandma's Sunday dinner table.
"We make our own homemade mashed potatoes, and everybody loves them," she said. "We have Broccoli Normandy, a trio of cauliflower, carrots and broccoli. We have a good salad we make called layered salad that everybody loves. Our fried zucchini, fried okra, mixed veggies, grilled veggies, green beans, pinto beans, lima beans, cabbage – all that stuff is homemade."
Lunch specials start at 11 a.m. and last until "we run out," Picha said. On fried chicken day, that can even be as early as 12:30 p.m. but usually specials are served until about 2:30 p.m.
Cabbage rolls stuffed with ground beef, rice and onions and covered with tomato sauce are among the house specialties.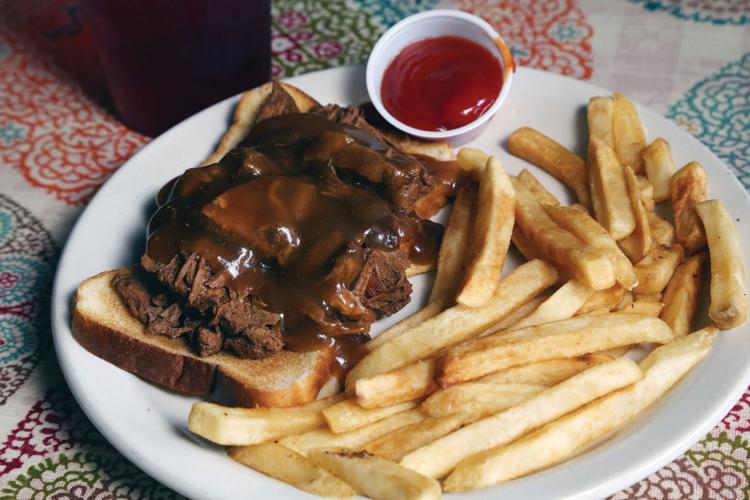 Bohemian sandwiches, such as fish and shrimp, are served on a hoagie bun. American entrees like fried liver, hamburger steak and chicken spaghetti fill up people who come by for a hearty meal.
"We have a salad bar that's really good, and we also have other desserts like apple strudel and homemade peach cobbler," Picha said. "We do not sell kolaches anymore because we have so many bakeries here in town."
The pub side of the house serves beer, even Czech beer, and wine.
The restaurant has been featured in Texas Highways magazine, the New York Times and Food Network magazine for its right-off-the-highway cultural offerings.
The century-old building lends to the informal setting with a rustic atmosphere.
"The wiring is exposed on the ceiling, and we have three original two-blade ceiling fans and they all work," Picha said. "We still have a lot of the old light fixtures that hang down from the ceiling. We have tin up on the walls. It's a unique place. It's a little hole in the wall, but it's cute."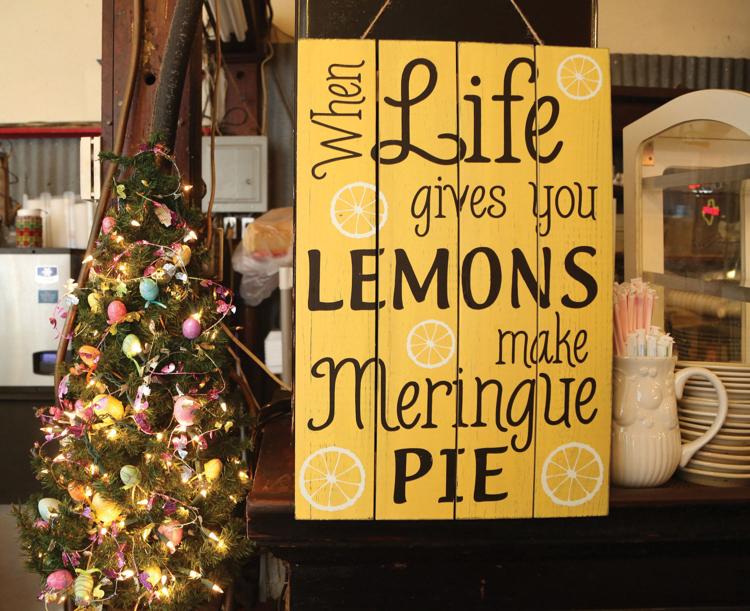 Picha's Czech-American Restaurant
11 a.m. to 8:45 p.m. Monday, Wednesday-Saturday
11 a.m. to 1:45 p.m. Tuesday
The restaurant is on Facebook