When McLennan County Sheriff's Office deputies raided the Vegas Buffet restaurant on June 1 and arrested its business operators on labor trafficking charges, it may have been the first time local residents had an inkling of the size of the trafficking problem in Central Texas.
In the middle of the chaos following the raid, translators from the nonprofit UnBound were there, speaking with undocumented workers from China and Central America, gaining information and assuring them that they were there to help.
UnBound has been at the forefront of combating sex and labor trafficking, not only in McLennan County, but throughout the state and beyond since Antioch Community Church staff member Susan Peters began the nonprofit program in 2012. The Vegas Buffet raid merely highlighted the scope of trafficking that UnBound fights.
It is the work of UnBound and the coordination of the Heart of Texas Human Trafficking Coalition with law enforcement, the courts and victim services groups that has earned the organization and others involved in the anti-trafficking fight, recognition as Waco Today's Persons of the Year.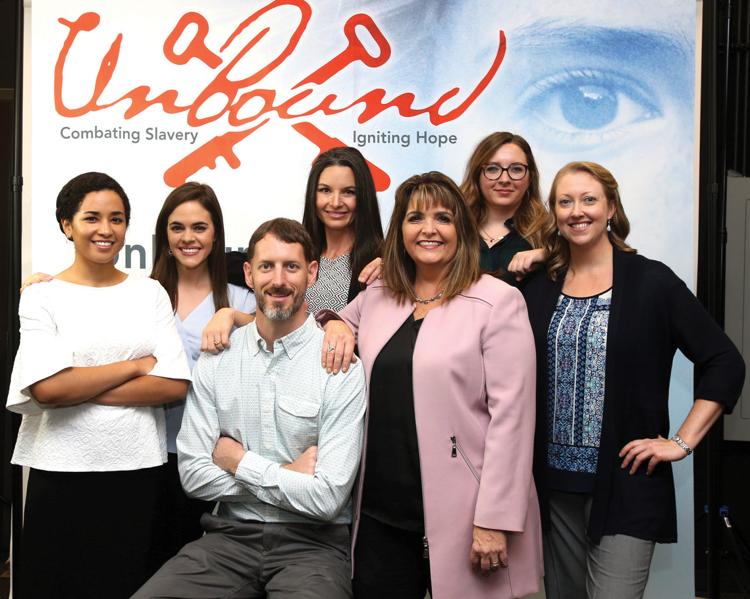 For Peters, creating UnBound evolved organically.
"Prior to 2012 I traveled quite a bit internationally in my job with Antioch Ministries International," she said. "That's when I started hearing more and more stories of human trafficking, child soldiers in Uganda, and saw human trafficking in India and Thailand. I kept thinking, "We have to do something about this.'
"Especially for me, I wanted the church to be part of the answer to stopping human trafficking. When you look at the trans-Atlantic slave trade or the Holocaust, you say, 'Where was the church?' For me, because I've given my life to building up the church, I wanted the church to be doing its best work to help stop (trafficking)."
She approached Senior Pastor Jimmy Seibert about her idea, and he encouraged her to follow through on her vision.
But while Peters was thinking globally, and statistics indicate 30 million people are trafficked — or enslaved — worldwide, the need was much closer, she discovered.
"When we started UnBound, we really thought we'd do more international work," she said. "But when we started researching how much was happening domestically within the U.S., we knew we needed to start at home."
So from the very beginning, Peters explained, UnBound's mission statement was to "mobilize the church and activate local communities to fight human trafficking."
In 2015 Peters was able to start pulling together the various agencies that deal with human trafficking into a more cohesive unit with the creation of the Heart of Texas Human Trafficking Coalition, which she chairs.
The coalition has a 12-member steering committee comprised of leaders such as Sheriff Parnell McNamara, Waco Police Assistant Chief Robert Lanning, Judge Gary Coley and Barbara Wright, executive director of the Advocacy Center for Crime Victims and Children.
The coalition began to form after UnBound's involvement with Judge Coley of the 74th District Court and the Advocacy Center for Crime Victims and Children, who often saw the effects of trafficking.
Juvenile Court
As judge of the 74th District Court in McLennan County, Coley was seeing children and teenagers come through his courtroom, ultimately discovering in several cases that they were being trafficked.
"I don't see the criminal aspect of it, in terms of who's getting arrested and who's getting charged, as much as I see who's getting victimized and who's getting brought into detention," Coley said.
As the juvenile court for McLennan County, Coley and his staff would see the kids in detention hearings and had to make decisions on whether to detain or release them.
"We were seeing a lot of kids come in as runaways, what you'd consider 'status' offenses, but they weren't committing jailable crimes," he said. "They were coming in for other issues."
The court regularly deals with Child Protective Services cases in which the children are removed from homes because of abuse or neglect. In some cases, those children can be prime targets to be trafficked for sex.
"In the older kids we began to see some commonalities in things that were going on that they'd been trafficked," Coley said. "We stumbled into the trafficking end of this and ultimately connected with UnBound, which, as fate would have it, was right here in our backyard."
Coley, who is a member of the statewide Children's Commission, said he is pleased that in the last five or six years there's a statewide push to avoid charging those juveniles with prostitution because they are often the victims, forced into the sex trade because a pimp has control of their lives.
"The courts are trying to decriminalize those aspects of it for juveniles," he said.
Thanks to groups like UnBound, court officials, law enforcements, educators and health professionals are being trained to see the red flags that indicate trafficking.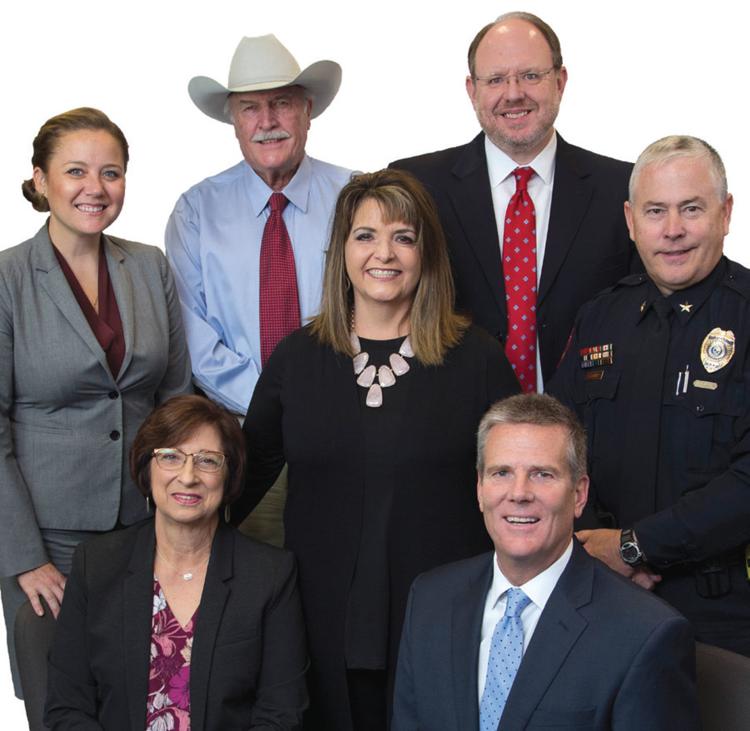 Survivors
Jessica Foran is UnBound's director of survivor advocacy. She was busy in the aftermath of the Vegas Buffet raid coordinating places to stay and connecting the trafficked individuals with family members in China and Guatemala.
Foran said she wears two hats in her duties. As director of survivor advocacy with UnBound, she oversees anything dealing with the victims, from the emergency response to getting them toiletries and food, and getting them to a safe place. Once they are in a safe place, then it's about getting them connected to whatever resources or services they want.
For the Heart of Texas Human Trafficking Coalition, Foran serves as a case director with the coalition, following up on the victims by tracking data and making sure no victim falls through the cracks.
In her two years with UnBound, she has gotten busier. The number of victims helped by UnBound has been growing, from 19 served in 2016 to 51 last year. With the Vegas Buffet case, that number has already been surpassed in 2018 and the year's not over.
The coalition, meanwhile, served 90 victims in 2017, she said.
The coalition encompasses McLennan County and five surrounding counties, all of which are in the Interstate 35 coordinator, which gives perpetrators easy access to Dallas and Houston. Those cities are among the top trafficking cities in the United States.
Assistant Chief Lanning with Waco PD said UnBound's efforts have been a huge help to his department.
"UnBound has been an incredible partner in helping our department and the entire community address human trafficking," he said. "In addition to increasing and maintaining public awareness, UnBound has addressed prevention, and has provided resources and training to investigators and prosecutors. UnBound has also been a consistent advocate for victims."
The Advocacy Center for Crime Victims and Children has 29 staff members and provides case management and counseling to adults and children, Executive Director Barbara Wright said.
Among that staff are seven counselors, four forensic interviewers and six case managers, along with two nurses and a doctor.
"Trafficking victims, though we call them "survivors" suffer complex trauma because of the continuous day after day abuse," she said. "They are affected for a long time."
Nurses are on-call to handle cases as they arise. Wright noted that the center's services are free and in addition to its new main location at 3312 Hillcrest Drive, it has sites in Hillsboro, Mexia, Fairfield and Marlin.
Enforcement
Lanning said UnBound has been critical in the region's efforts to battle human trafficking.
"Central Texas agencies already have a history of fostering good relationships, but the meetings, structure and efforts of UnBound have enhanced communication and coordination in our fight against trafficking," Lanning said. "This level of cooperation is imperative as trafficking frequently crosses jurisdictional boundaries."
Sheriff McNamara has seen that firsthand, relating one case in which sheriff's deputies apprehended a Fort Smith, Arkansas, man who had a "circuit of travel" for trafficking from Arkansas into Central Texas.
"He would travel around and work his way around to Killeen, Fort Hood and then Waco," McNamara said. "We caught him in Waco. He was driving in a new Lexus. I was out there on the parking out when he drove up.
"The girl gets out of the car, she's beat-up. She stops halfway between the car and the motel room, and he pushes her and yells at her to get her 'you-know-what' into the motel room.
"And she's crying. So she goes in (the motel) and our guys get her away from him. Then we pounce on the pimp. We find out the FBI had been trying to make a case on him in Fort Smith, Arkansas, for engaging in organized criminal activity, and once we found that out, then we were able to make our case down here even stronger."
Prosecution
Gabrielle Massey, chief prosecutor in the Special Victims Unit of the McLennan County District Attorney's Office has made putting those perpetrators away for a long time her mission for the last seven and half years.
She has been heavily involved with UnBound the last four years, particularly after trying the Andre Evans case, the only human trafficking case thus far tried in McLennan County.
Evans, an East Waco man, was sentenced in 2016 to 12 consecutive life prison terms after he was found guilty of harboring a 15-year-old runaway and charging a string of men to have sex with her.
He kept her high on drugs and charged men to have sex with her. Massey said there were 10 perpetrators in Austin and eight in Waco involving the trafficked girl, known on the street as "Summer," who had a long-troubled life.
She was already in the CPS system when she was 10 months old with parents who abused drugs, the prosecutor said.
Massey, who often speaks to groups about sex trafficking, keeps in contact with the now 19-year-old to see how she's doing.
"She has trauma, but I think she's changing for the better in the end," Massey said.
For Massey, that's what drives her in working in the Special Victims Unit.
"There's punishment for the perpetrator, but there's redemption for the victim," she said.
Massey, however, is taking a new job in Austin handling major crimes in the Texas Attorney General's Office. But she said she has been assured she can return to Waco to try any cases she has been working on that go to trial.
"I don't think I'll ever get away from being an advocate for children and young women in heinous crimes," she said.
Expanding
The need for UnBound isn't going away, Peters said, as sex trafficking in particular is a lucrative business that preys mostly on the young and vulnerable.
Often the girls being trafficked are moved around, so much that they often don't know what city they're in, she said. Young girls trafficked as sex slaves have a life expectancy of seven years, she added.
UnBound is a nonprofit, with its $335,000 budget coming from grants and local donations, Peters said. More than 32,490 services have been provided to victims, according to statistics from UnBound.
The organization is growing. While its national headquarters are in Waco, there are UnBound chapters in Fort Worth, Houston and College Station in Texas; in Orange County in California; and internationally in Magnolia and Cambodia.
There has been interest in starting a chapter in Phoenix, Arizona.
Its UnBound's presence that most impresses Sheriff McNamara, whose office began its online sex trafficking stings in fall 2014.
"We have hit all of those traffickers as hard as we can," the sheriff said, "and UnBound has been right there with us the whole way."
---
Honorable Mentions
Waco Today examines a broad selection of contenders before choosing its Person of the Year honoree. Here are two of the front-runners we considered.
Andrea Barefield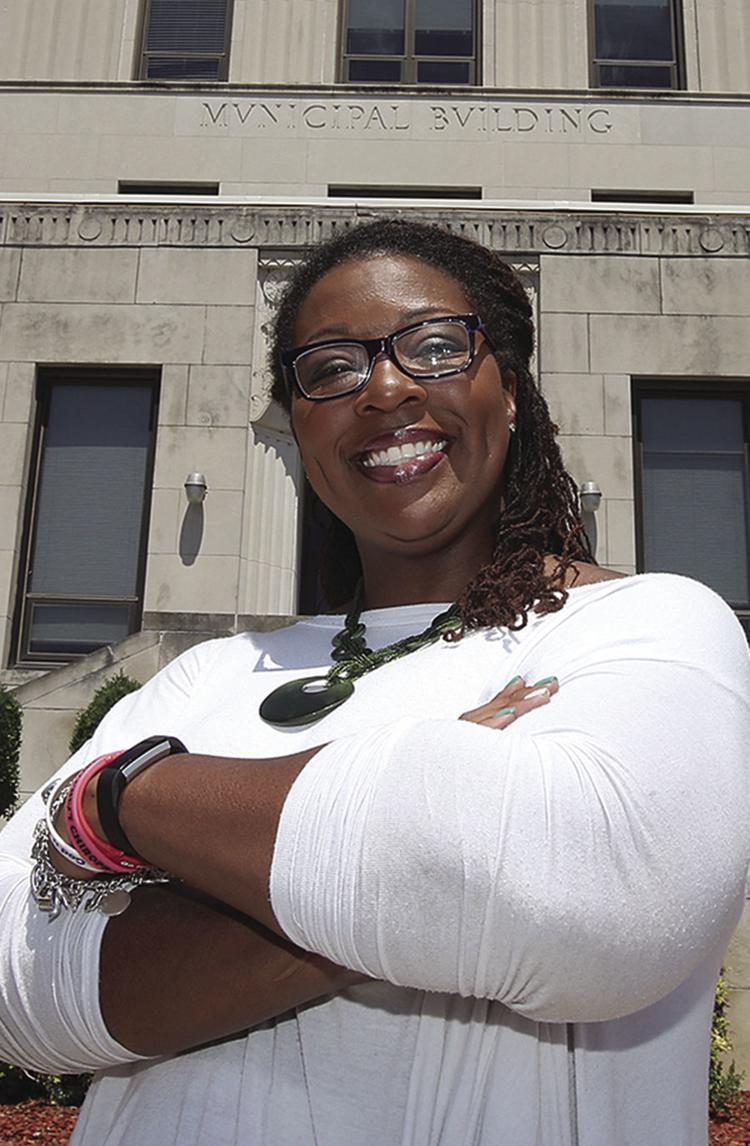 Being civic-minded comes naturally to new Waco City Council member Andrea Barefield.
The daughter of former Waco mayor the late Mae Jackson, Barefield was elected in May for the District 1 seat that includes East Waco, Texas State Technical College, McLennan Community College, Cameron Park and portions of North and South Waco.
She was a first-time city council candidate, but has an extensive background in economic development, historic preservation and heritage tourism. For the last three years Barefield has been executive director of the Texas Brazos Trail Region, which promotes tourism to historic sites in Central Texas. She is the former head of Waco's Main Street program, which supports economic development and downtown growth through the nonprofit agency, City Center Waco.
Now she rolls up her sleeves to tackle the issues of the city of Waco.
Barry Johnson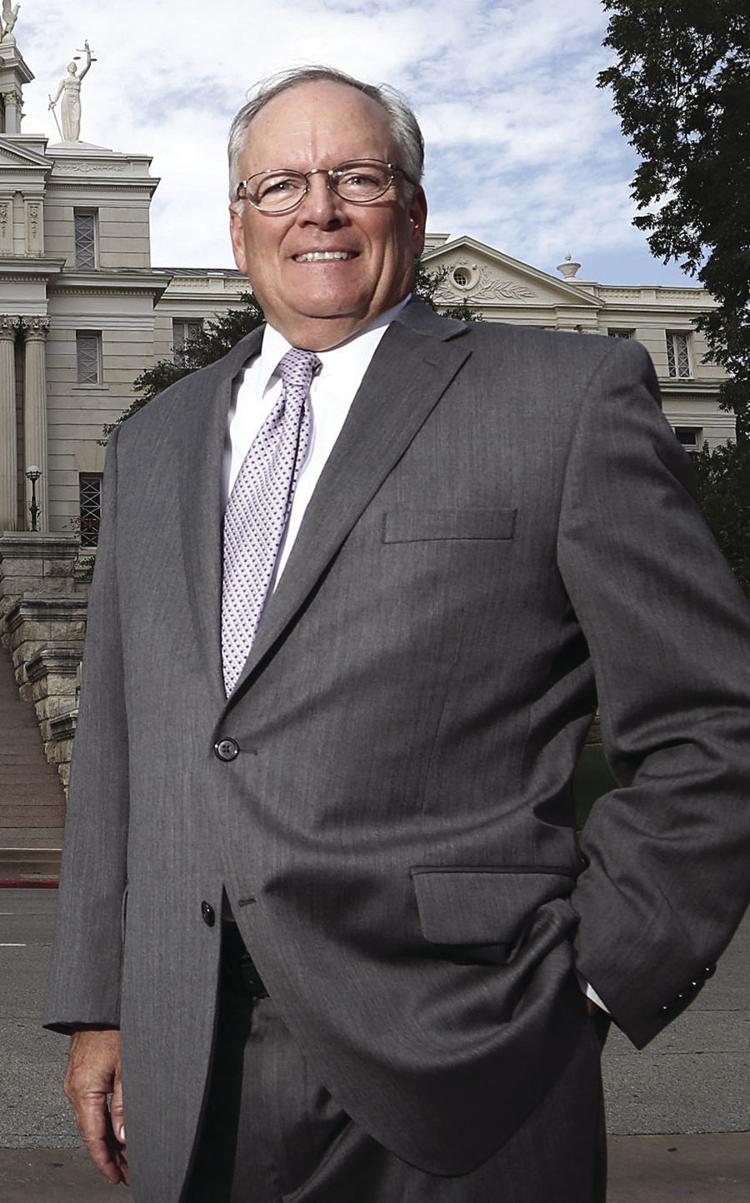 Born and raised in Waco with a father who was a long-serving state district judge, Barry Johnson will be taking over the McLennan County District Attorney's Office on Jan. 1.
He will tackle the Twin Peaks shooting cases that remain after he defeated incumbent DA Abel Reyna in the March Republican primary. During his campaign against Reyna, Johnson denounced what he said was an overreach by the district attorney in arresting and charging 154 bikers for their involvement in the Twin Peaks shootout.
Johnson was unopposed in the November election.
The Richfield High graduate has said he grew up around the courthouse because his father, the late Joe Johnson, served 40 years there as a justice of the peace and state district judge. Barry Johnson had practiced law in Dallas since 1989 before returning to Waco, in part to help care for his mother.
---
Previous honorees
Helping the marginalized has long been the focus of Jimmy Dorrell's ministry as Mission Waco marks 25 years of service in the community and continues to find new ways to transform lives.
It's his passion for improving Waco and how he's worked as a city councilman and businessman, all while engaging people across all backgrounds, that have made him Waco Today's choice for Person of the Year.
It's their uplifting take on the city, one that they are quick to share with others, that earns them recognition as the first Persons of the Year by Waco Today magazine.