Megan Henderson is an excellent listener.
But that is too simplistic a view of her role and what she's accomplishing as executive director of City Center Waco.
Henderson, 43, was hired seven years ago to be the executive director and sole employee of Waco Downtown Development Corp. That organization has since morphed into City Center Waco, which now has four full-time employees and a part-timer. City Center Waco works alongside city leaders, neighborhoods and businesses to help bring the Imagine Waco plan created in 2010 into fruition.
That vision has been taking shape in major ways this past year, leading Waco Today to choose Henderson as its Person of the Year.
Henderson jokes that she's just the mascot for what's happening around Waco, whether it's the continued development along East Waco's Elm Avenue, the Bridge Street "front porch" project, the business district around 15th Street and Colcord Avenue, and more.
"This is work being done by a lot of people," Henderson said. "Community members volunteering, the folks from East Waco speaking into the process, the people on my board, who are very patient with me and all the things we're trying to do. There a lot of folks in town who have served a term on my board and come out exhausted on the other side.
"We're just the holder and the steward of something that is much bigger than us."
The Bridge Street front porch project will redevelop a three-block area around Bridge Street with new pavement, sidewalks, trees, lighting, storm drains and a plaza.
The goal is to make the area pedestrian-friendly and compliant with federal Americans with Disabilities Act guidelines, and have it easy to close off to vehicle traffic during special events.
"It's an incredible privilege to be in Waco doing what we do right now," she said. "We have a fantastic team of people and the people we work with at the city are amazing."
Hillsboro Native
Born in California, Henderson's family moved to Hillsboro when she was 2. Growing up, Waco was the "big city" to go to do things, she said.
"We'd go to Waco for school shopping, to go to the movies," Henderson said. "All four of our proms were at the Waco Hilton."
She graduated Hillsboro High School as a National Merit Scholar and graduated from the University of Texas in Austin as a Plan 2 major. Plan 2 is a multi-disciplinary major, essentially an honors program with a separate degree taught by the top professors at the school.
As an example, her freshman biology professor was among a team that was the first to respond to the meltdown at the Chernobyl nuclear plant in Russia in 1986.
He shared that story, wanting the class to be clear about what they as future leaders might have to face one day, she said.
She apologizes for sounding too esoteric here, saying, "Layering the technical with the human is essentially what cities do. You have to understand something's structure and you have to understand something's function and how those things are related.
"But there's a whole another layer of intentionality. Yes, the thing works, but what is it for? And whose interest does it serve?"
That's the crux of City Center Waco's purpose, she said, bringing out those visions through development while being respectful of the needs and wants of the neighborhoods and residents who might be affected.
"All the abstraction goes out the window when the rubber meets the road," Henderson said, "It doesn't matter how high-minded the ideals are when it doesn't actually work. Or how efficient it is if it doesn't actually serve people."
Some of her views come from her time in Austin working jobs while a student.
"I worked in a lot of restaurants, and I was really bad at that," she said. "I worked in a few businesses that were owner-operated. The guy owned the business, worked behind the counter. That really gave me a lot of empathy and direct experience with people laying it out on the line, trying to make payroll.
"I worked for a guy where we had to hold our paychecks for a day or two. Some of the businesses I worked for went under … some then, some later. So I have a lot of respect for those challenges."
She worked in restaurants on South Congress, East Sixth Street and South Lamar just as those areas were starting to blossom.
"I saw the interrelationships between those little business districts and the surrounding neighborhoods and how those dynamics changed as those business districts – that had not been very active – began to liven up," she said.
Formative Times
Henderson said her parents had much to do with her civic mindedness. Her parents were active in city affairs. Her father was on the city council and served on the board of the first Main Street program in Hillsboro.
Paula Peters, who headed up that Main Street program, left an indelible impression on Henderson.
"She was this young, single professional lady, which I saw a small child," Henderson said. "She was a thing all by herself."
Henderson, who earned her master's degree at the University of Texas at Arlington, said she was a starry-eyed idealist at age 23 when she began her public service career in 2000 in Marlin as the head of its Main Street program.
"I went there to promote historic preservation and cool civic engagement in downtown Marlin," she said. "I ran dead into the challenges of a community that is really impoverished. Infrastructure problems. Tensions among groups. I really wanted the work that we did to be meaningful for all of the people, not just uplift the businesses and properties of the people that had already done well, but to offer places to go and things to do for families that didn't have a lot of extra money to do things the families wanted to do."
She said the people in Marlin, especially the African-American community, were especially kind to her and she cherished her four years there.
There was some success in revitalizing the community, "but the economic tide was going the other way," she said. The city lost employers from its industrial park. Its Veteran Affairs center closed and the economic downtown continued.
Henderson continued to work with small towns, first as city manager in Rosebud and then for five years as regional services director for the Heart of Texas Council of Governments before she was hired on for Waco Downtown Development Corp.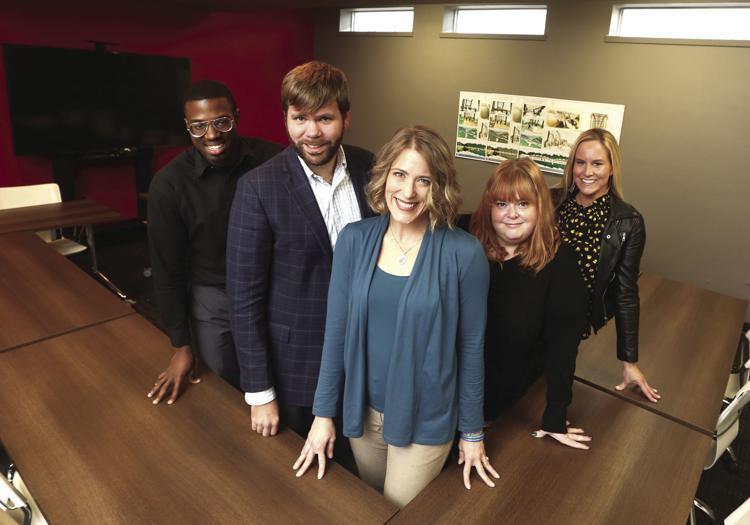 Waco Duties
As executive director of City Center Waco, Henderson is tasked with bringing the ideas of Imagine Waco to life on both sides of the Brazos River.
"In thinking about coming to this job, I was thinking that not only could we speak into the development of downtown becoming the Waco that Waco wants to be, but we would also have the opportunity in East Waco, like along Elm, to work with the people in this community so there could be revitalization here," she said.
She readily admits it isn't always easy to bring groups with different views together to agree on the best use of a certain stretch of land.
"We are passionate about serving this community well and we are passionate about downtown and the neighborhood commercial districts that we serve," she said. "These neighborhood business districts matter to the surrounding neighborhoods."
Henderson's ability to bring disparate stakeholders to the same table has been impressive, community leaders say.
Cuevas Peacock, assistant director of community relations and cultural wealth within Baylor University's External Affairs Department, saw Henderson's work with the East Waco community first-hand when he was a community organizer for three years with Grassroots Community Development.
"I appreciated how Megan and City Center Waco created a space for the residents of East Waco," he said. "She made certain that they were informed and involved. I think she helped lessen the negative discussion about some projects.
"She's busy, but she was diligent about taking the time to meet with people and hear their concerns. I appreciate her for that."
Waco City Council member Dillon Meek, who is one of the 15 board members of City Center Waco, likewise believes Henderson's approach of engaging the neighborhood is an excellent one.
"I think that the fact she's been able to build a strong relationship with these neighborhoods is excellent," said Meek, who was named Waco Today's Person of the Year in 2016. "She's built these committees and held meetings to keep people informed and to have a voice in the transformation and development of their neighborhoods."
Henderson views City Center Waco as a conduit.
"City Center Waco is about democratizing input," she said. "City Center Waco is an avenue for community members to be in the room, coming up with a cool idea and bringing that idea to the marketplace.
"You can't wish something into viability. Economic development isn't about creating unicorns. You've got to have something that's a real thing and makes market sense and then add your community benefit. But the market has to carry that majority of that load."
Family Time
As busy as Henderson is, and her job often has her working Saturdays, she cherishes family time with her husband Troy and their children, Sophia, 14, and David, 13.
She and Sophia have enjoyed their involvement in National Charity League, and she and David have found fun watching anime together.
She also has two grown stepdaughters: Meagan, who lives in Marlin, and Shaina, who is in Kyle with their grandson, Devin, 1.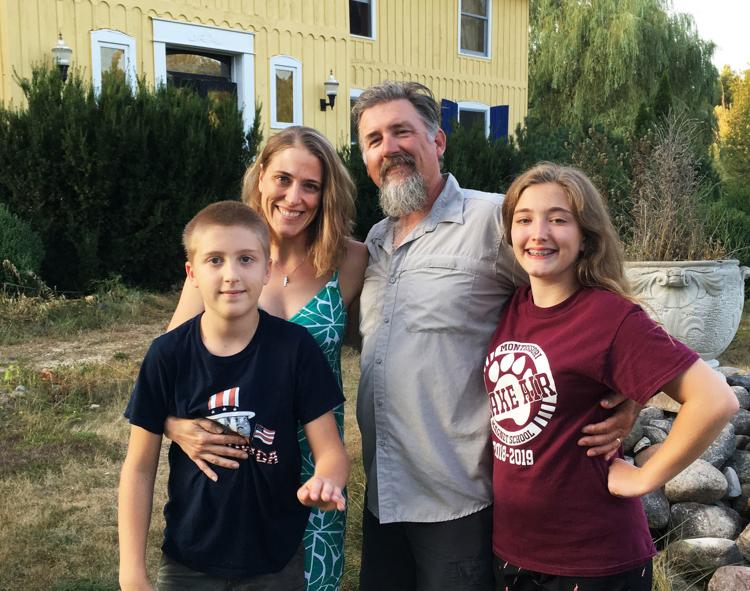 She jokes that Troy tries to get her to ride her bicycle more, but she enjoys doing crossfit at Train Waco, which is in walking distance from City Center Waco on Elm Avenue.
At least it's nearby for now. Train Waco will be moving to a new facility on the other side of the river. City Center Waco has worked with TNFB Your Bank for Life on plans for taking over the building. It will become a bank branch, something East Waco hasn't had in a long time.
Henderson jokes that while she "does crossfit," she doesn't do it at the same level as others.
"I'm breathing hard jumping on the box," she said. "My crossfit family is very sweet to me."
She also is a member of the vestry at St. Paul's Episcopal Church and currently serves as the church treasurer.
Excitement Ahead
It's her passion for her work at City Center Waco that continues to fuel her and her co-workers.
"We are excited to serve the most thriving downtown Waco that Waco has had in a long, long time," she said. "To see the ingenuity and the hard work and to think about the incredible scale that people are doing now in Waco is really, really humbling.
"It's staggering how many businesses have opened and are breathing life into these areas. With City Center Waco our roles are engagement, but also holding out that Imagine Waco vision.
"Seven years ago when I started the idea of Mary Avenue as a festival street, that seemed like a solution without a problem. But now that you've got the Silo District and Austin Avenue, and Mary is this wide right-of-way connection between the two of them that leads to a fantastic bridge and all kinds of other opportunities.
"Thinking a few years ahead and gathering people around an idea of what that can be, that's a really cool thing to get to do."
---
Honorable mention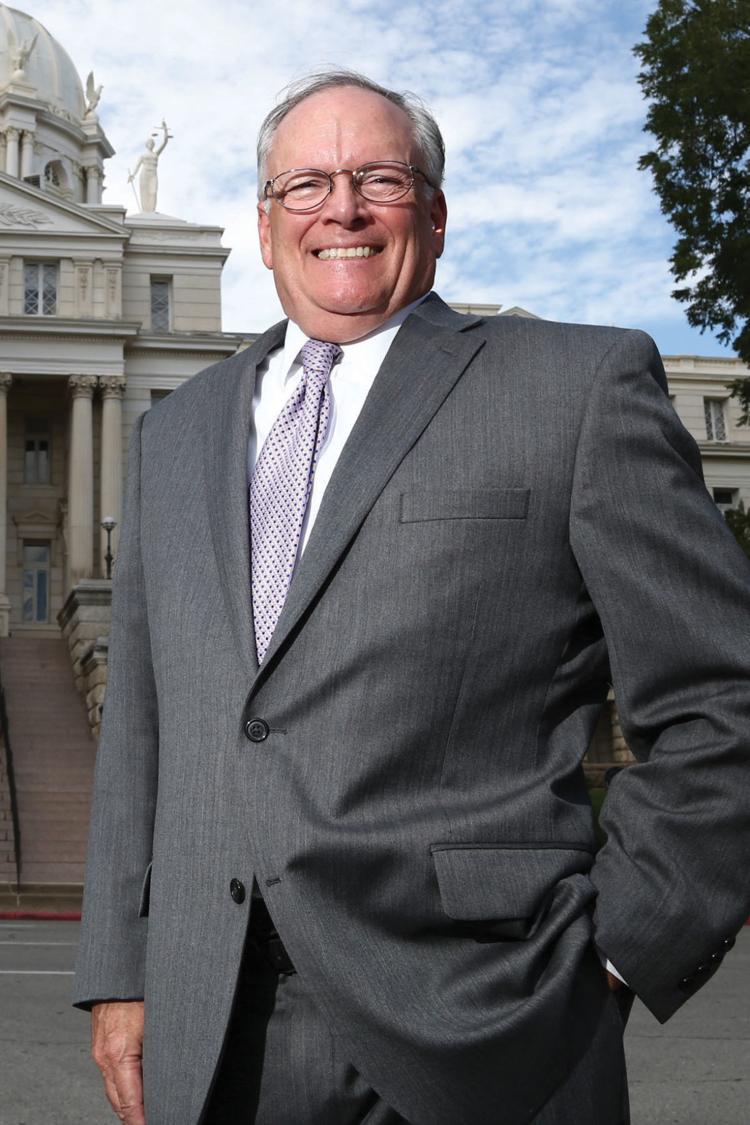 McLennan County's district attorney has worked to move the county past the infamous Twins Peaks shooting, dismissing many of the cases that he was left with from his predecessor. He also was among the first prosecutors statewide to put on hold prosecution of low-level marijuana possession offenses until better testing procedures for determining marijuana from hemp are available.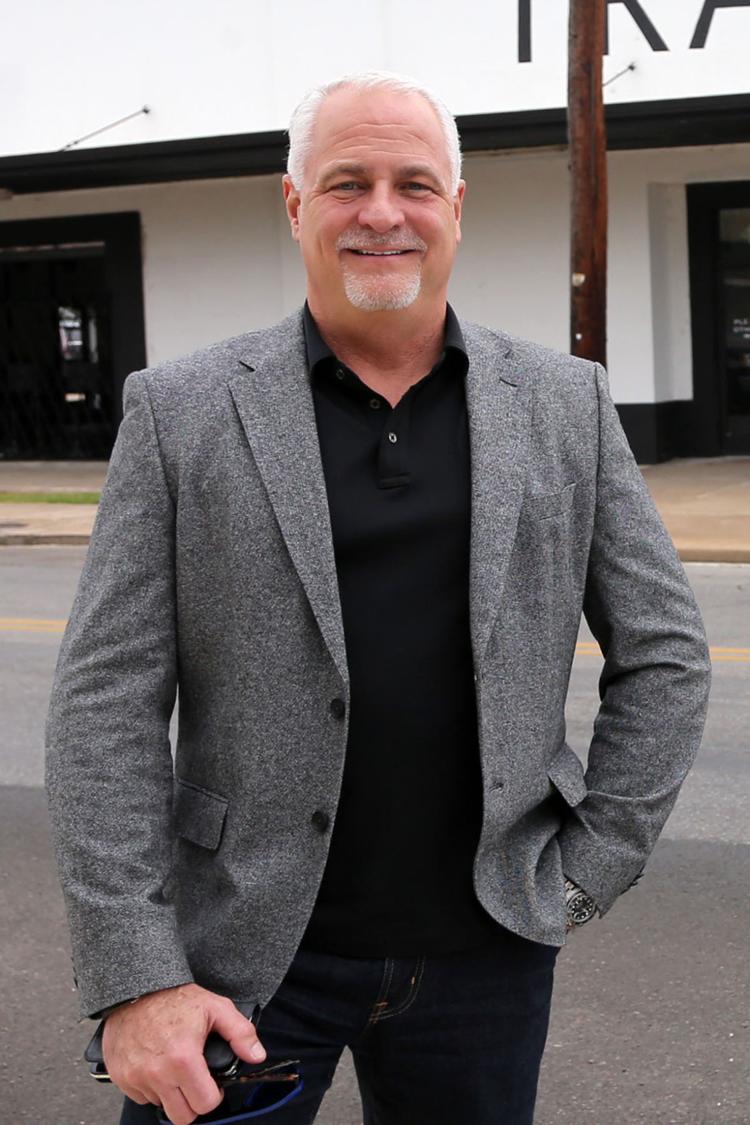 The president of TFNB Your Bank for Life has led his bank in helping nonprofit organizations through its Charity Champions program begun in 2014. The bank has steadily increased its profile and investment in Waco, and earlier this year announced plans to place a bank in East Waco in the former Train Waco crossfit building.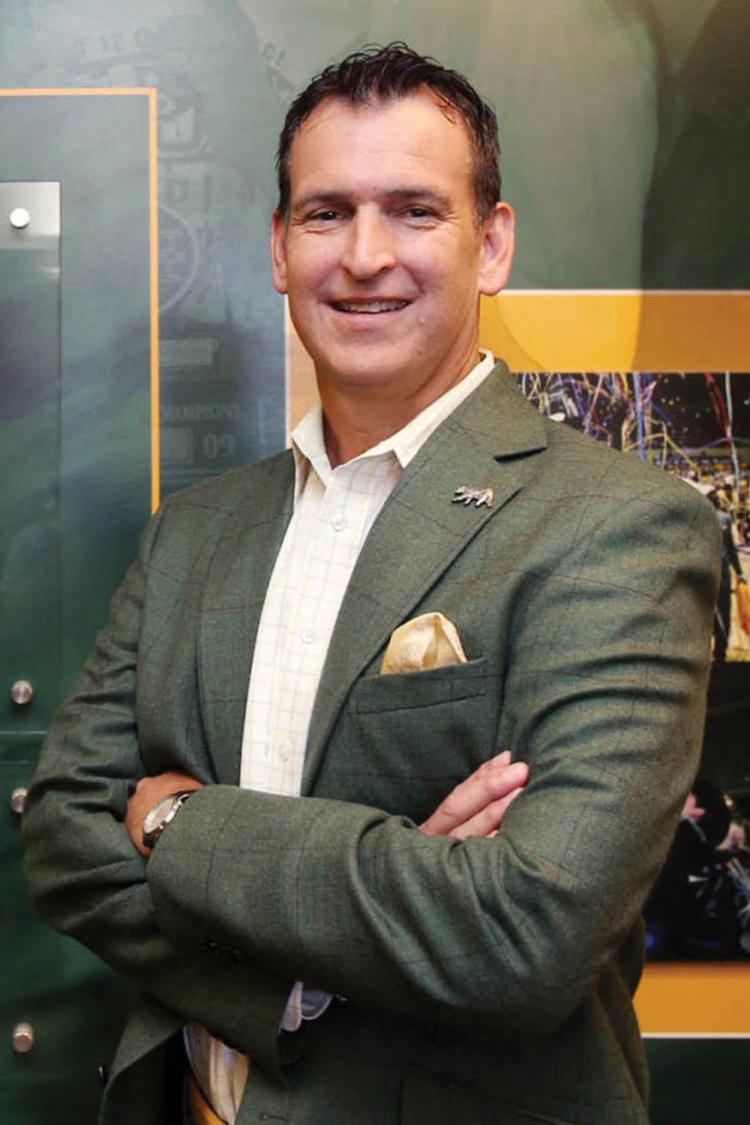 Baylor's athletic director has seen a program that has been green and golden this year. The Baylor Lady Bears won their third national women's basketball championship, the acrobatics and tumbling team notched its fifth title, and the volleyball volleyball team attained its first-everNo. 1 ranking. His hire of head football coach Matt Rhule three years ago is seen as a master stroke today.