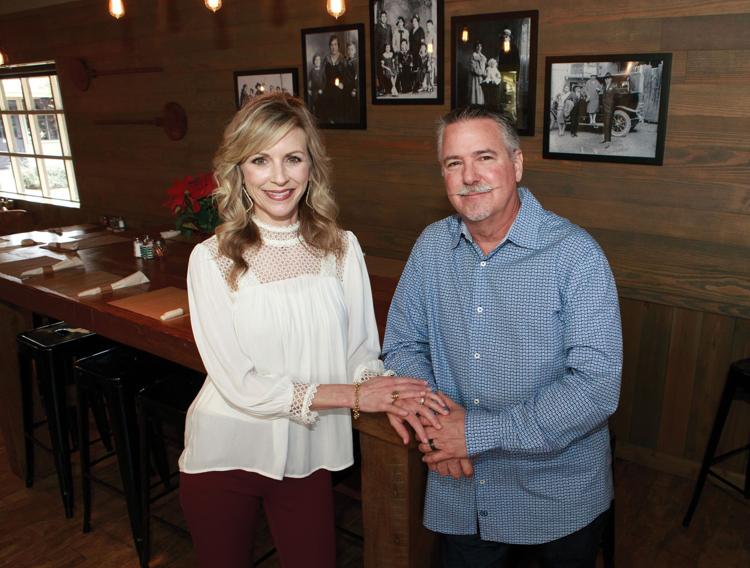 Dan Moroso recalls his grandmother's kitchen where wonderful aromas and flavors expressed love, family and tradition served with a side of hospitality.
"I'm really passionate that if you are a guest in my restaurant, you are just like a guest in my grandmother's kitchen and no one was a stranger in my grandmother's kitchen," said Moroso, who owns one of Waco's newest restaurants, Moroso Wood Fired Pizzeria, at 4700 Bosque Blvd.
From the freshest ingredients to the time-honored cooking methods, Moroso is inspired by the Neapolitan fare he enjoyed as a child.
"My grandmother was the matriarch of our family," he said. "She was the rock. As kids, if we got in trouble we would run to Mama and she would save us. I think the biggest expression of her love was her cooking.
"She was absolutely passionate about her family and anyone who came in with a family member into her kitchen was fed, and I mean fed until you were busting at the seams. I never saw her use a measuring cup or a measuring spoon. She would go out into the garden and select fresh produce. I watched her through the whole process. The aromas that came out of that kitchen were absolutely magical."
Moroso makes it his daily mission to recreate that same sense of serving good food with a passion for its quality. After a career in broadcasting that took him all over the world, Moroso has explored the culinary styles of a broad range of cultures.
"Hands down, the best food I've ever had in my life was in my grandmother's kitchen," he said.
Settling in Waco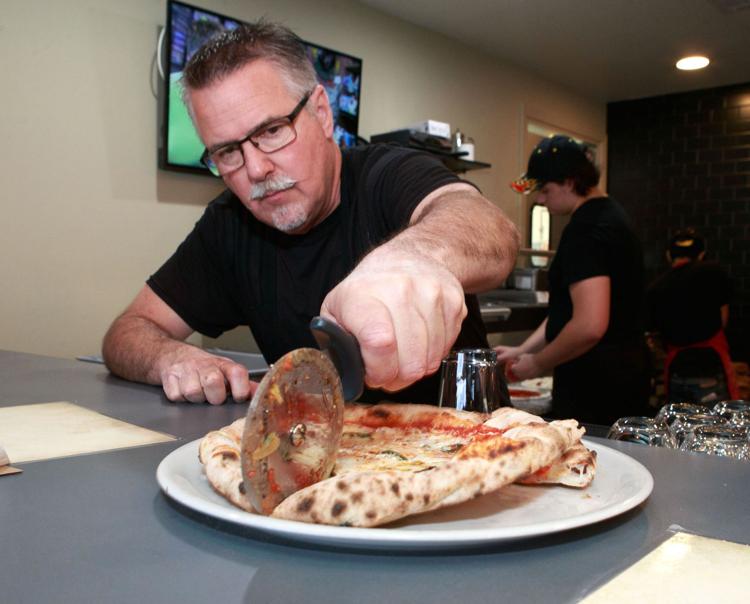 Moroso and his wife, Robyn, chose Waco as their home, moving from Miami, to be closer to her parents, Robert and Dianne Scott.
"We started coming out here to visit, and we really fell in love with this community and it became tougher to leave each time we went back to Miami. We became homesick for Waco," Moroso said.
That's when they knew it was time to venture to Texas.
"We felt we wanted to make Waco our home, improve our quality of life and do something really exciting here in Waco," he said. "That's when we came up with the concept for Moroso.
"There were a lot of connective points here for us to move to this community. The friendliness and warmth of the people here in Waco and the churches here and overall we just chalked that up to a much better quality of living for us as opposed to where we lived before."
Moroso's Waco restaurant is his second stint in the food business, but this time he says he is pursuing his passion.
"(About 12 years ago) I opened a restaurant up in Fort Lauderdale for about a year and sold it and said I would never do that again," he said. Then he went back into broadcasting and found his way back to food again.
Italian Heritage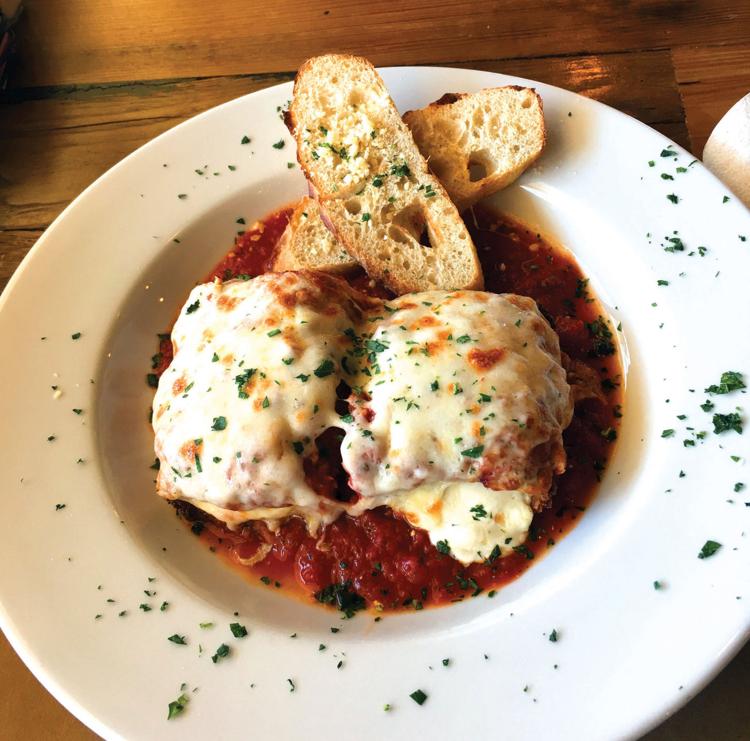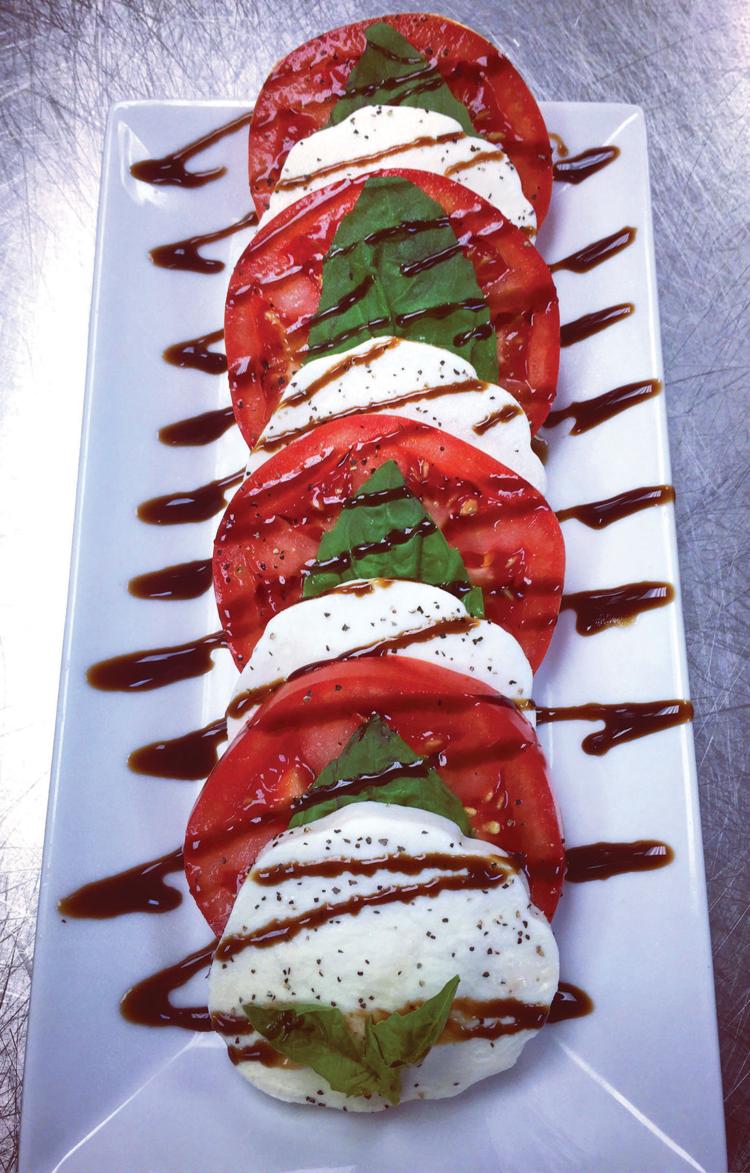 Fulfilling a lifelong passion to serving artisan, handcrafted Neapolitan pizza and homestyle Italian fare, Moroso's menu reflects the Italian recipes on which he was raised.
His family emigrated from Italy to the United States in the early 1900s and brought with them the Old World ways of enjoying food that they have carried forward for generations. Moroso also worked as a cook in Germany as a teenager where he picked up nuances that make it into some of his dishes.
The freshest and finest ingredients are the heart of every dish.
"Many ingredients we offer are custom-made for us, like our Italian sweet fennel sausage, which is made for us (preservative-free) by Miller's Smokehouse in the Texas Hill Country," he said.
Tomatoes are imported from Italy ripened in San Marzonos, enriched by the volcanic soil of Mount Vesuvius. The flour is milled at one of the oldest mills in Naples, where the same family has produced the best all-natural, additive-free, slow-milled "00" flour for Neapolitan pizza for decades, he said.
The superfine flour is a must for authentic Neapolitan pizza, Moroso insists.
"We add only sea salt, purified water and natural live yeast," he said. "Then, we allow our dough to ferment through a special process that produces a wonderful, crisp and airy cell structure. Pure, simple, delicious!"
It is the foundation of the world-famous Margherita pizza.
"For me, I think my favorite pizza is the very popular Margherita," Moroso said. "I like it because when you eat a Margherita pizza Neapolitan-style you know immediately if that pizzeria is a true Neapolitan restaurant."
Fior di latte cheese made from pure cow's milk, fresh basil and aromatic tomatoes enliven the crust with a cacophony of flavors.
"When you taste it, it's almost like a perfume," Moroso said. "The tomatoes and the cheese together, I think it's hard to beat."
The "crown" of the pizza, or the edge of the crust, has an air to it from the long proofing process and special mixer that creates a soft chewy texture.
"Many people tell us it's the best pizza dough they have ever tasted," Moroso said.
Wood-fired Pizza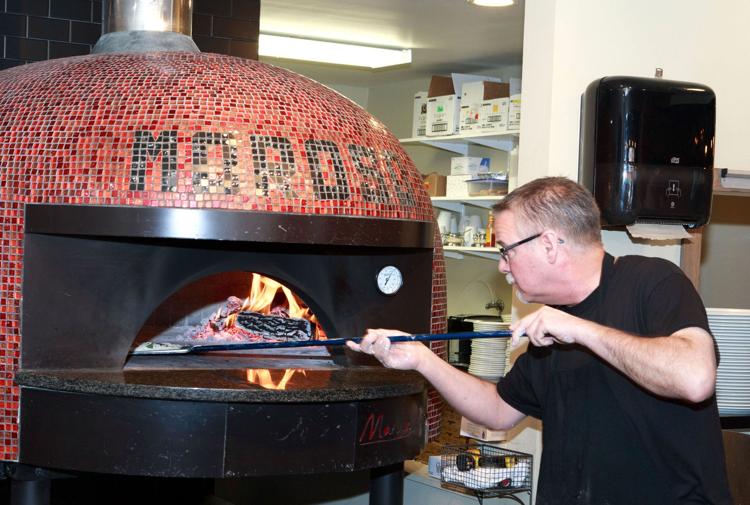 Neapolitan wood-fired pizza is distinct in its nature and its origin.
"In Italy, most agree that Naples is the birthplace of pizza as we know it today," he said. "Queen Margherita summoned a local pizza maker to come make pizza for her. He made the pizza with the colors of the Italian flag and he named it after her. It's the quintessential Neapolitan pizza and is the baseline for where every pizza comes from."
The flour and other ingredients are hallmarks of this pizza but so is the cooking method.
"The other component you have to have to be a true Neapolitan pizza is a Neapolitan oven," he said.
Its lower dome and cement made from volcanic ash allow it to be insulative and conduct heat that produces a pizza with the texture and flavor to meet Moroso's impeccable standards.
"The ovens are an artwork in and of themselves in the way they are constructed," he said. "Our oven stays hot 24 hours seven days a week even when there is no fire even at night when we are closed."
With the same attention to detail, Moroso's sandwiches boast handmade bread.
"I use three different flours in our artisanal breads," he said. "It, too, has a very special flavor and taste because of the high-quality ingredients we are using. Now we have made it a menu item where you can order a small loaf at the table."
Brunch Options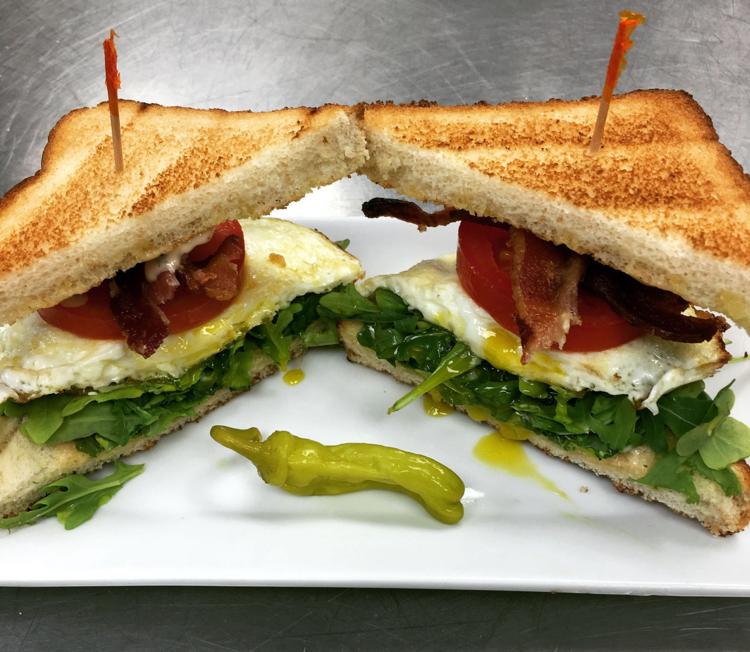 Moroso serves brunch on Sundays featuring Italian breakfast pizza and a delightful French toast.
"I developed a recipe using my bread and filling with a vanilla citrus batter, he said. "I'm cooking it in a two-step process so it's not soggy and has a traditional crisp on the outside.
The frittata is reminiscent of a favorite childhood breakfast.
"Often on Sunday mornings my mom would make frittata for us for breakfast. It's the Italian version of an open-faced omelet. That frittata has been wildly popular," he said.
The Italian Fried Egg Sandwich is getting rave reviews from customers.
"I came up with a recipe for an Italian sandwich," he said. "I take Texas toast and in the bottom of it I put a layer of aioli followed by arugula, Texas farm-fresh eggs, cooked over easy, and Roma tomato. I build this sandwich as if my family was coming to eat and I know what they like."
Mimosas and Bellinis made with Prosecco, Italian white wine, grace the brunch menu while exclusive Italian wines and specialty tap beers were selected to pair with Moroso's menu items.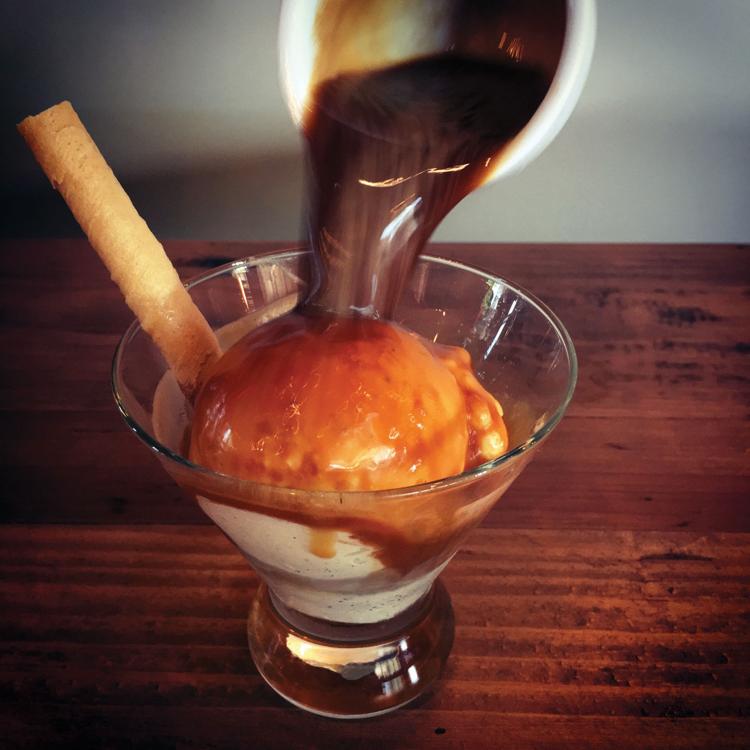 A popular item on the daily menu is Arancini, at Italian street food, meaning "little oranges" and filled with ragu, mozzarella and baby peas encrusted in Italian Panko bread crumbs and deep-fried, then served on a bed of marinara.
"A lot of folks have never tried Arancini because it's something very geocentric that actually originates in Sicily," he said. "From northern Italy to southern Italy, it's something you can find in your grandmother's kitchen or your mother's kitchen."
One of Moroso's personal favorites is the Maine lobster ravioli served with dill sauce made with a touch of brandy.
"We make everything from scratch at Moroso, all salad dressings, our pizza," he said. "We source everything again with vendors coming in two or three times a week bringing in fresh produce. Our beef is Texas beef and we grind it in the restaurant. Our gelato supplier comes from the same part of Italy where my grandmother was from."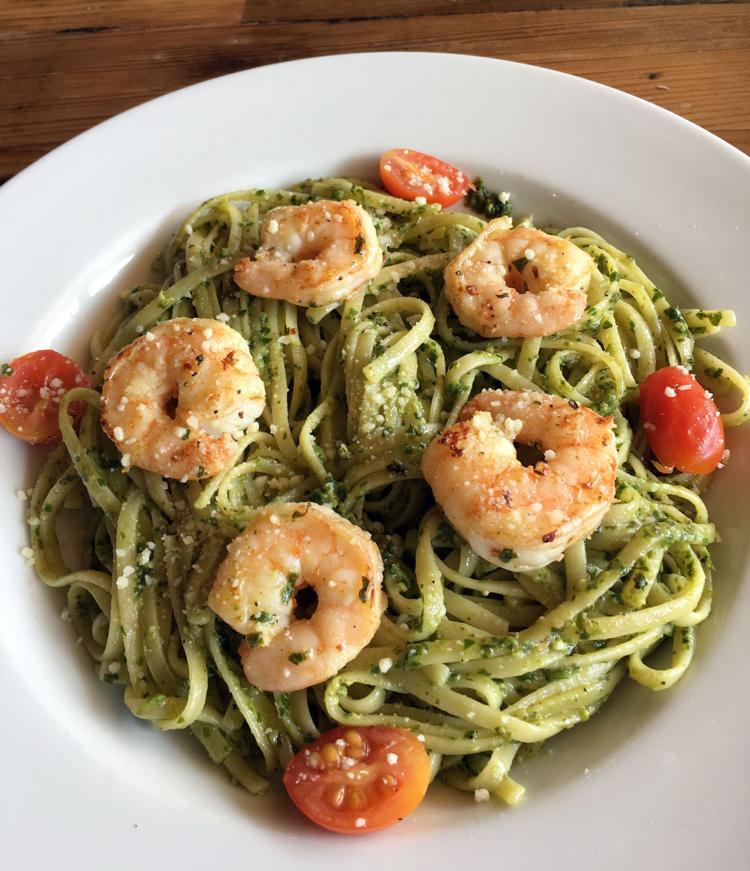 The response from customers to Moroso's food has been inspiring and rewarding, he said.
"Sometimes we're there from 6 in the morning until 10 at night, and you believe in what you are doing when people say things like, 'We're so glad you're here in Waco. This is our favorite restaurant,' or 'We've never experienced food like this' or 'I've never had a Neapolitan wood-fired pizza and we're blown away.' It is humbling. It's something sincere and passionate coming from their heart and that's what makes it worthwhile for me."
He also believes enjoying good food is about sharing it with friends and family.
"I want to make that relationship much, much more than just about the food," he said. "I want them to trust me if I ask them to try something new or different.
"I grew up Italian and in a family where the whole family came to the dinner table. Nobody got a pass on that. Our family had those moments to share and talk and communicate with each other and just be together. To us, mealtime was very, very special. It wasn't just the food, which was incredible growing up Italian, but we got to commune as a family."
---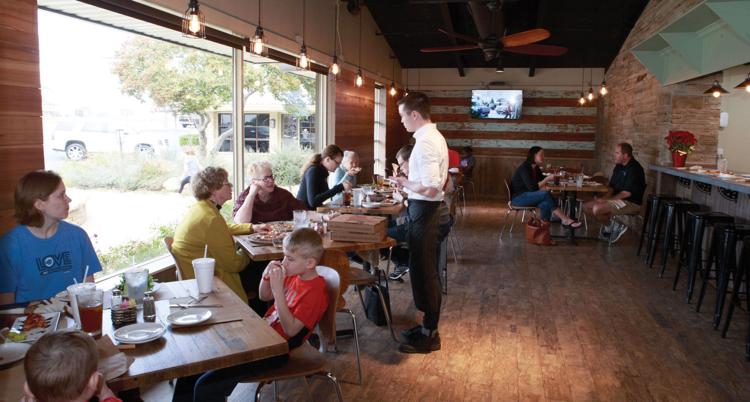 Moroso Wood Fired Pizzeria
Brunch: Sun, 11 a.m. to 2 p.m.
Lunch: Tue-Sat, 11 a.m. to 2 p.m.
Dinner: Tue-Thu, 5 to 9 p.m.; Fri-Sat, 5 to 10 p.m.