A program enables local high school girls who might otherwise not get to experience prom take part in that special event.
Mission Prom just completed its second year. Program creator Donna Wiley "adopts" a high school and underprivileged girls there can apply to attend their prom for free. In 2018 Wiley adopted University High. This year it was Waco High.
The idea came to Wiley, a senior administrative secretary at the McLennan Community College Library, after she donated a dress to a nonprofit charity.
"I bought a dress several years ago to be in a wedding," she said. "However, that fell through so the dress hung in my closet until I donated it to Hidden Treasures by Caritas. The store held an event for high school girls to choose a dress, for free, so they could attend their prom."
Wiley says she remembers that when she was in high school a few of her classmates weren't able to attend prom because their family was not financially able to purchase everything a young girl dreams of to attend prom.
After reaching out to friends and businesses, she put together a committee of 10 women who were willing to help her make her concept come true.
The committee selected the five girls from a specific criteria and provided each with a dress, accessories, hair, makeup, pedicures and manicures. One was unable to attend on the pamper day and photo shoot.
"I wanted these girls to be treated like a princess and given VIP treatment," she said.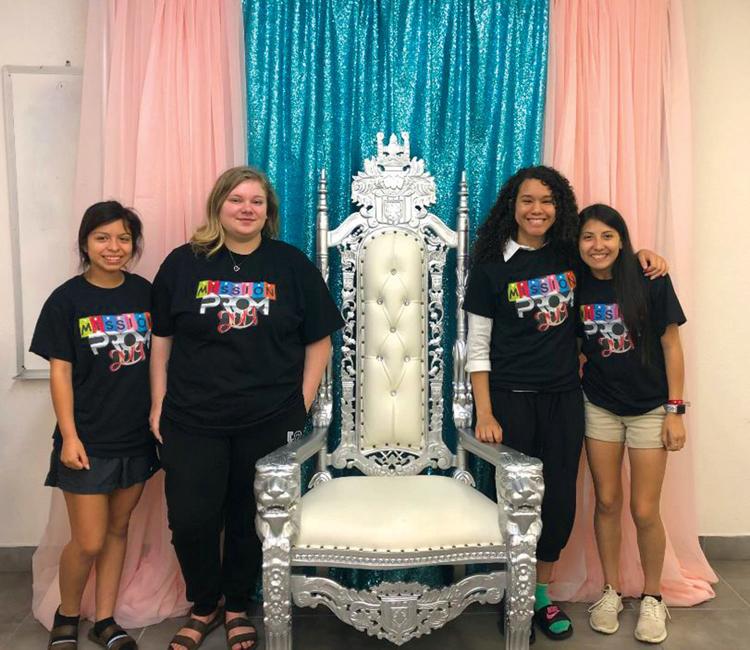 She hopes the effort can grow and offer a bigger program every year, eventually providing something similar for underprivileged young men to attend their prom.
"A high school prom holds a certain rite of passage for students across the country," Wiley said, but those who can't afford it can be left out.
"By providing a dress, as well as hair and makeup, I hope to lift the financial pressure and give girls their dream night," she said.
Wiley appreciated the help of numerous businesses and sponsors for making it happen:
• Vanessa's Boutique — Provided each girl a prom dress (valued at $200 apiece).
• Cen-Tex Hispanic Chamber of Commerce — Location for the pamper day.
• Bella Beauty College — Hair, makeup, pedicures and manicures for each girl.
• Presto Tees & More — A T-shirt and goodie bag for each girl
• Bush's Chicken — Lunch during pamper day.
• Erica Ricoy Photography — Took pictures during pamper day and afterward.
• Action Rental — Jewelry donated by Jennifer Vera.
• La Fiesta — Dinner for each girl and their date before the prom.
• Sherwood Florist — Flowers for each girl provided by Donna Roach.