Melody McDermitt has guided Meals on Wheels Waco through four decades from a small-potatoes operation with a handful of grateful clients to a three-county nonprofit ministry supplying the nutritional needs of more than a thousand people a year.
She and her associates have expanded the original and still-dominant practice of delivering prepared meals to seniors' doorsteps to include shelf-stable meals (for holidays), frozen foods (used in weekly deliveries to rural areas) and to 44 distribution sites to maximize the number of people served. The agency also provides transportation for seniors and those who are disabled and distributes pet food for furry creatures that may be the clients' only regular companions.
But with the start of a new year, a new executive director will take the reins from McDermitt, who at the end of December concludes 38 years with the organization, including 36 years as its executive director.
She says she will "take a deep breath" and savor the serenity for a while and then look for ways to keep serving the community as a volunteer.
"I also have a 7-month-old grandbaby whom I look forward to enjoying," McDermitt said.
This epic career in human services began with McDermitt's job as an extension home economist right after graduation from college in Oklahoma. She and her husband, Jim, moved to Waco after their wedding, and she managed grants at the Heart of Texas Council of Governments.
"Inner City Ministry (the forerunner of Meals on Wheels Waco) was one of the contracts," she said. "It just seemed like a good fit. I liked the work they were doing. I have always been drawn to services to people."
Care for Others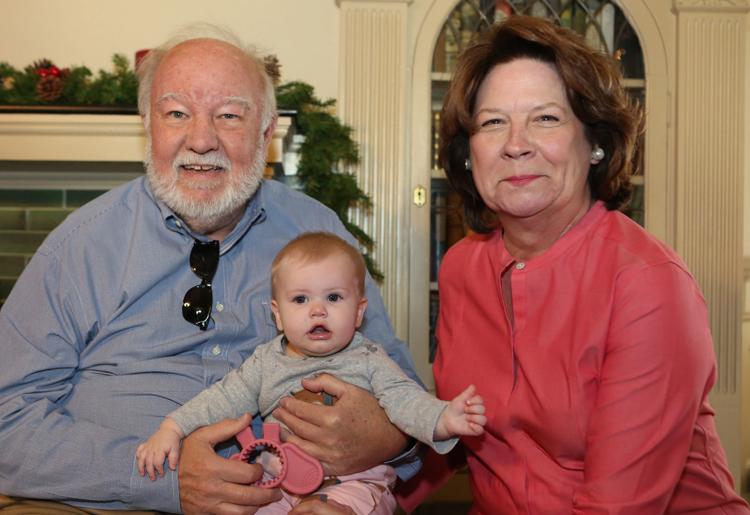 It's her care for the people served by Meals on Wheels that has always been a hallmark of her leadership.
"(Meals on Wheels Waco) is fortunate to have had her leading for so many years," said Van Jones, a past client director for MOW. "Nonprofits need executive directors who are compassionate toward clients and who empower the staff to do their jobs. Our working environment was always positive, and that was reflected in how we treated the clients."
Current board President Katherine Logue added that McDermitt has never been comfortable in the spotlight, despite being the impetus of the agency's growth.
"Melody is very modest and unassuming, but this has been her life," Logue said. "We wanted to give her a big sendoff, but we had to talk her into letting us give her an hour-and-a-half reception to honor her service."
Jill McCall, executive director of Compassion Ministries, praised McDermitt's work.
"I've known her about 10 years," McCall said. "We've both been active in the Leaders Circle sponsored by the Waco Foundation for people who have been executive directors for five years or more. Melody has been great to know. It's amazing what she's been able to do to grow that organization for people on fixed incomes who need it the most."
Taking over as executive director for Meals on Wheels Waco is Debra Lukens King, who has been director of nutrition at MOW for three years.
King was recommended to MOW's board of directors after a nationwide search.
"I am zealous about reducing hunger and providing excellent education to people," said King, who is a registered dietitian with extensive experience in management and professional leadership in dietary organizations and groups trying to eliminate hunger. She is a board member of the Meals on Wheels Association of Texas, an affiliate of the national organization.
Among her priorities is a shift from paper to electronic recordkeeping in the field. Volunteers will rely less on paper route sheets and receive information on their scheduled deliveries on smartphones, eliminating the need for collecting sheets at the end of a route in favor of entries made at the point of delivery. That will add the capability to instantly record a "change of condition" in a client so that professional help can be summoned, she said.
Beginnings
The road from the efforts of a few volunteers to the electronic age began in 1964. The question "What is being done for our shut-ins?" was raised at a meeting that year of the McLennan County Governor's Committee on Aging. With a gift of $300 from Bernard Rapoport of American Income Life Insurance Co. of Waco, meals were prepared and delivered three days a week from Mt. Zion Christian Methodist Episcopal Church and Service Memorial United Methodist Church.
Coincidentally, American Life Insurance Company now provides more than 40 volunteers a week who deliver meals, continuing Rapoport's original support of the agency.
The Central Texas Conference of the United Methodist Church created the Inner City Ministry in June 1967 to seek and meet "any unmet social need," McDermitt said. After a name change to Central Texas Senior Ministry, the ministry later began doing business as Meals on Wheels Waco, a member of Meals on Wheels America.
McDermitt became the executive director of Inner City Ministry in 1982.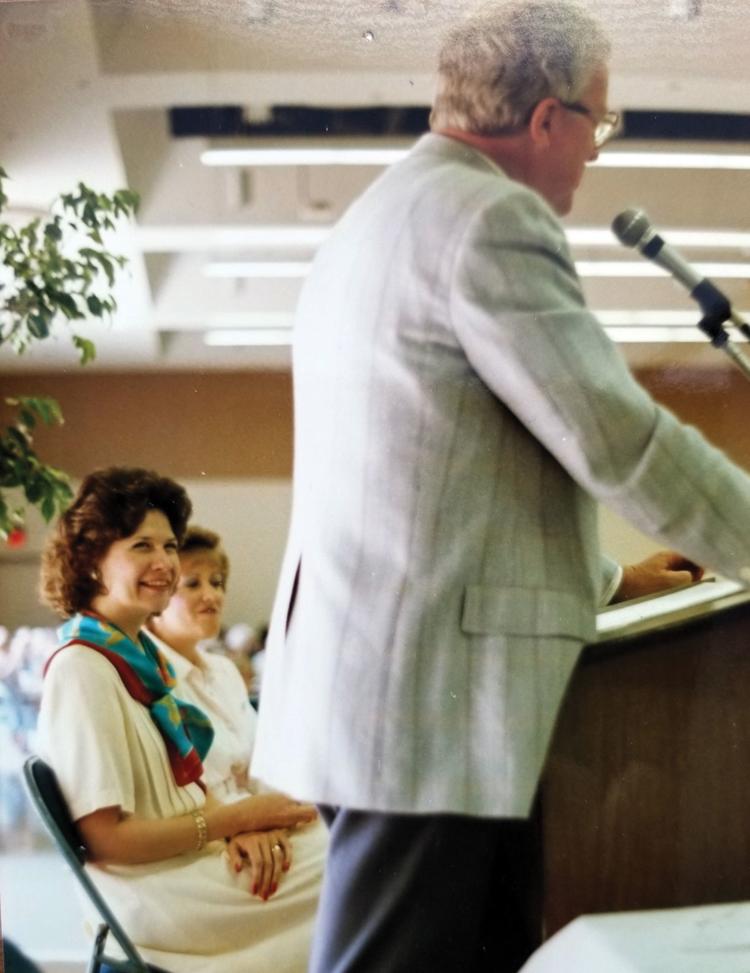 Preparation and delivery from churches of different denominations was the core of the program until the early 1980s, with volunteers footing much of the expense. Today, more than 40 churches in Waco and surrounding communities serve as meal distribution sites, with the majority of meals prepared at the agency's Central Kitchen, opened in 1998. In the 1970s, Meals on Wheels opened Senior Centers where individuals can enjoy a meal, activities, exercises and fellowship. Currently, Meals on Wheels has 11 centers in Waco and in McLennan, Falls and Hill counties.
Although attendance at Senior Centers has fluctuated through the years, they continue to provide much-needed fellowship for seniors for whom isolation is one of their greatest health concerns.
Continued Growth
The number of meals served by MOW more than doubled from 1989 to 1999 from 50,131 to 104,000. The number doubled again by 2010 with 213,329 meals delivered, but then saw drops to 192,433 in 2012 and 157,098 in 2013 as a result of state and federal funding cuts made in 2010.
Those funding cutbacks also created a waiting list, and eliminated some staff while reducing hours for others. Funds from grants helped eliminate the waiting lists. Corporate and foundation grants financed ovens for delivery vans, warming cabinets and a cargo van.
Now about half the funding for MOW's $2 million budget comes from federal and state governments and the other half from donations, and from fundraising events held throughout the year. Many volunteers donate pet food, and a few clients receive groceries through a cooperative program with Caritas. Fan and heater drives also aid in seniors' comfort.
McDermitt said MOW today provides 196,120 meals a year and another 24,767 meals at the senior centers, plus 15,250 one-way transportation trips for the elderly and disabled. (updated numbers)
Some clients are on the routes temporarily. Others are considered permanent. All the spreadsheet and accounting activity can easily eclipse the human element in the work, King said, but dedicated volunteers help ensure that doesn't happen.
King provided the example of one volunteer who always makes one client the last of her deliveries so that she will have time to visit.
McDermitt said that personal touch is crucial and a wonderful result of those one-on-one interactions.
"Both clients and volunteers start friendships with each other," she said. "In fact, some clients are genuinely disappointed if their regular driver doesn't deliver, anxious to know if they're okay."
Steady partners in helping Meals on Wheels meet their funding needs include several local and national foundations. The Walmart/Meals on Wheels Association of America granted funding for a new website, a new strategic plan, updates in training and improvements in technology, with gifts from the Cooper Foundation, in 2011.
Even as Meals on Wheels expands its use of technology to better serve its clients, McDermitt's handprint for that personal touch will endure.
"One of my favorite memories was Melody delivering to a tiny lady in East Waco," said longtime colleague and friend Libby Bellinger, who retired from MOW after 34 years and served as associate director and grant writer. "When we got to her house, she was sitting on the sidewalk with a broom in her hand. Melody helped her up and asked if she was okay.
"She replied, yes, the meals keep her strong at 99, but the Devil keeps knocking her down when she tries to sweep her sidewalk! We laughed about it for years."
---
Finishing with a Flourish
Meals on Wheels Waco has been fortunate to have generous contributions from local and national foundations to help the agency meet its funding needs. Two recent examples include a $50,000 grant from the Rapoport Foundation and the purchase of three meal-delivery vans from the Cooper Foundation, both given in honor of McDermitt's service.
The Cooper Foundation's gift of the new meal-delivery vans will get the meals to the 44 distribution sites. The vans replace aging vehicles that have a lot of mileage on them.
In early December, Tom Stanton of the Bernard and Audre Rapoport Foundation announced that the foundation is making a $50,000 gift to MOW in honor of McDermitt.
The foundation responded after receiving McDermitt's regular end-of-year fundraising letter, which specifically addressed the list of seniors waiting to be helped by Meals on Wheels.
The donation will help eliminate that wait list.