Another wet spring in Central Texas has TriWaco participants cautiously watching the swollen Brazos River and wondering if the swim portion of the 11th annual triathlon will go on as scheduled.
Flooding derailed the swimming for the first Ironman in Waco in October, but Amanda Haygood, director of special events for the Greater Waco Chamber of Commerce, is cautiously optimistic that the TriWaco will have its full complement of races on July 14, adding that the final decision will likely be made that day.
The TriWaco annually brings nearly 1,000 racers into town from all over the United States. Waco has the distinction of hosting the first triathlon in Texas in 1980 with 25 athletes (24 men and one woman) starting at Lake Waco.
The event grew quickly to 500 entries with a waiting list each year through 1991, its final race until the first TriWaco in 2009.
"Many triathletes considered the Waco Triathlon the best in Texas, and we're confident the annual TriWaco event will continue to grow in popularity too," Haygood said. "We have over 200 community volunteers throughout the weekend, and every year we receive incredible feedback from the race participants and spectators how much they love this race and really enjoy Waco."
Sherri Davidson
Among the hundreds anxiously watching the skies and river level will be Sherri Davidson, 55, a nurse practitioner for Pain Specialist of America in Waco.
Davidson has done nine of the 10 previous TriWacos. The Waco native and Midway graduate has lived in China Spring the last 25 years with her husband, Jon, a Crawford native.
She has biked over 100 miles numerous times and plans to be in the Relay Division as a cyclist. Although her daughter, Hillary Ortiz, of San Antonio, usually competes in the relay with her, Ortiz is expecting. She will be replaced by West's Mary Wolf while Kim Wilson handles the swimming.
"We also have Half Ironman (56 miles) in October in Waco, and that's a big deal having it come here because it brings in a lot of people, including some elite athletes," Davidson said. "We have a strong triathlon group in town, many of whom have done Ironmans, but half-Ironmans are my thing.
"The first year I tried it by myself, I was less than minute over limit, so the director wouldn't let me finish. Later, I found out about the relays and decided to try them because I don't have to swim."
Her husband likes to volunteer by pulling swimmers out of the water, but he broke his leg at a recent adventure race with his wife's Beef Council team at Cameron Park. He will probably hand out water bottles to competitors this year with his grandkids by his side.
"We were doing a scavenger hunt with grilled steaks at the end, and since he likes trails, he was helping as usual but took a road shortcut, slipped and broke his ankle and fibula," Davidson said. "He's a big guy, lying at the bottom of a trail unable to put weight on it. We couldn't call search-and-rescue because it was too expensive. Thankfully, a random group of non-runners came by right when we needed them and carried him to the top of the road; none were even from Waco but were divine intervention."
Davidson is part of a local chapter of Texas Beef Team, a statewide group of beef-loving athletes promoting eating lean cuts, leading a healthy lifestyle and traveling all over the state for various competitions.
Amanda Efird
Waco resident Amanda Efird, 30, is a member of the Bicycle World Racing Team.
The Houston native lives in Waco and works in business development for STRATA Trust Company in Woodway. She did her first triathlon sprint at the 2016 TriWaco, then returned for the '17 edition in the Olympic Relay, and followed that with an Ironman Texas 70.3 last April and a full Ironman at The Woodlands earlier this year.
"I will be doing the sprint distance again this year and will also be doing Ironman Waco 70.3 again in October," she said. "I like TriWaco because it's very organized, well supported and local. All of my Waco friends are either competing or there cheering, which makes it a fun day. Also, it was my first triathlon ever (as well as her husband), so it holds a special place in my heart."
Efird ran cross country and track at the University of Texas-Arlington and began running longer distances to qualify for the 2013 Boston Marathon. After that she wanted a new challenge and switched to road biking and improving her swim technique (which she said had been "non-existent") to try the TriWaco Sprint Triathlon in 2016.
"I had so much fun that I joined the Waco Triathlon Club and just did my first full Ironman at the Texas North American Championships in the Woodlands in April," Efird said. "I didn't think that I would ever be able to do a full Ironman when I started because I was a weak swimmer with little bike experience. But I worked hard at it and kept building to longer distance races until I finally did it. I would tell anyone considering an Ironman triathlon (or any others) to just go for it, trust yourself and your training and enjoy the journey."
Danny Rager
Diabetic Danny Rager, 51, from Robinson has gone through a major weight-loss journey over the last three years, taking up cycling for his triathlon rookie debut at TriWaco last year and recently completing his first Ironman in Houston.
He has worked for Oncor Electric for 30 years as a major construction supervisor in distribution services and plans to complete in this year's Olympic Distance.
"I weighed 456 pounds around 3½ years ago and decided I really needed to make a change in my life because I was out of breath walking from my house to the car," he said. "So I had gastric bypass surgery and took up cycling to lose over 250 pounds.
"Then I decided I wanted more than just cycling because some friends were doing Ironman races, and I knew that's what my ultimate goal was."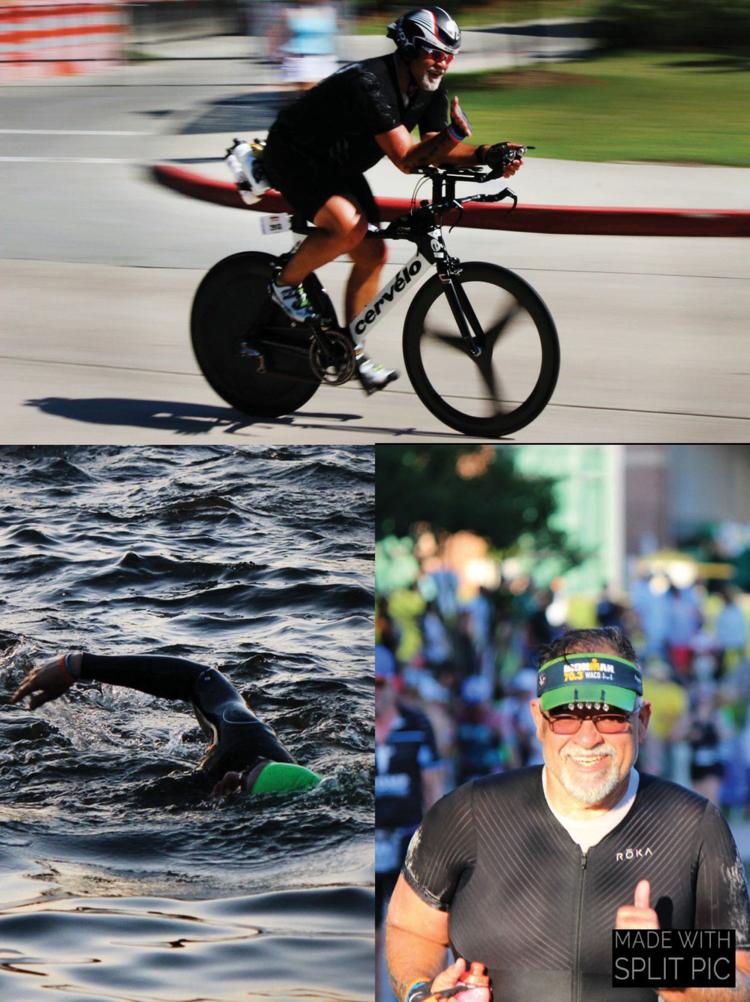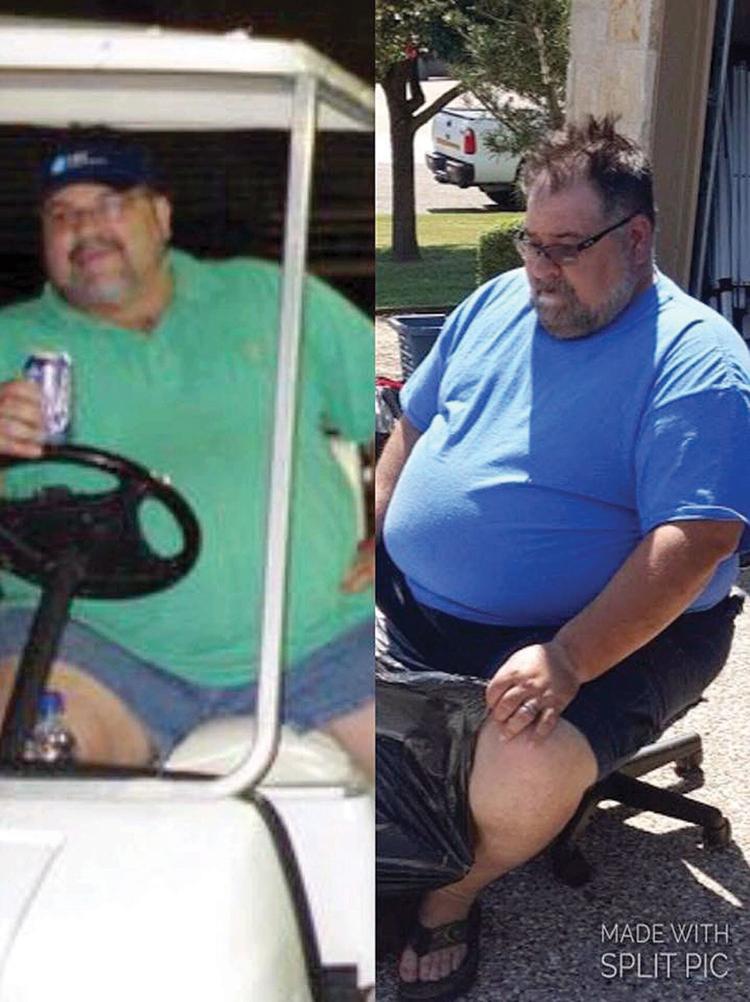 Last year Rager joined the Waco Tri Club and started training for his first triathlon, doing two Olympic Distance Tri's (one in Waco), and the Waco Ironman 70.3 in October.
"This year, I reached my goal to complete the Ironman Texas 140.6 in The Woodlands April 29, a 2.4-mile swim, 112-mile bike ride and a 26.2-mile run, and will be doing both the Waco Tri-Olympic Distance and Ironman 70.3. Plus, I have already paid for my entry into Ironman Texas 140.6 2020. Triathlons have changed my life. I'm forever addicted as long as my body will allow me to participate."
Haygood said she appreciates presenting sponsor Bicycle World, along with all the sponsors, partners and volunteers for all they do for the triathlon community.
"Yes, TriWaco is hot, like really hot," she said, "but it is so much fun and amazing to watch the athletes as they cross the finish line and hear their personal stories of what they've overcome to get here, like Danny."
---
TriWaco
When, where: July 14 at Indian Spring Park
6:30 a.m. rolling start Olympic Race (1,500-meter Brazos River swim, 40K bike ride north and west of Waco, hilly 10-kilometer run along the Brazos to Suspension Bridge).
7 a.m. Sprint Race (400-meter Brazos River swim, 20K bike ride on same roads, 3.5-mile run).
Registration: Online registration through July 12 at triwaco.org, registration in person at packet pickup on July 13 at the Convention Center.