The Behrens Lofts in the historic railroad warehouse district of downtown Waco is moving toward the future while honoring the building's past.
When developer Bill Wetterman Jr. bought the lofts earlier this year, he was circling back to a vision he initiated some 20 years ago when he transformed the old warehouse into living space.
In 1998, he was on the forefront of bringing life back to a weary downtown. This time around, the area is thriving with thousands of visitors due to the popularity of the Magnolia Market at the Silos and the consistent influx of parents and fans attending events at Baylor University.
"The Behrens location is so well-positioned that it's only about two blocks from the majority of everything to do downtown, especially for that out-of-town person who is coming here for two or three days at a time and wants to experience downtown," Wetterman said.
"It's certainly a lot more dynamic today than it was 20 years ago when I first started to develop the Behrens. Then, we were just trying to push the chain; now we are just trying to hold on."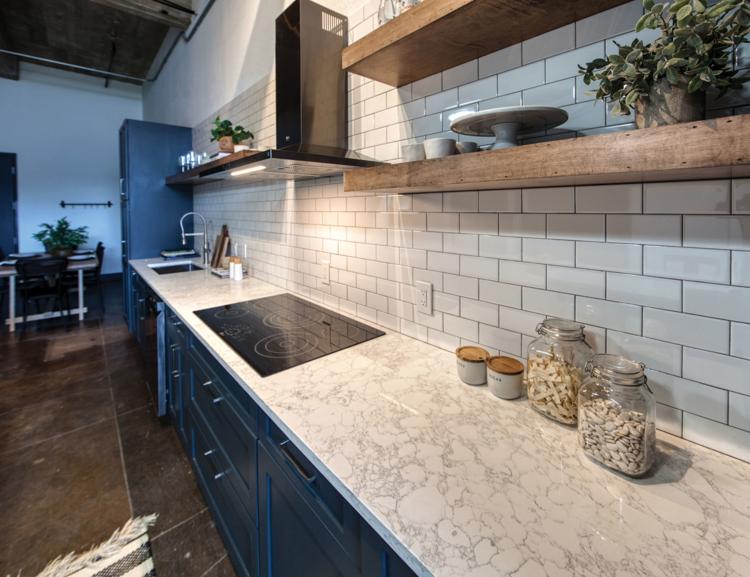 Wetterman has virtually completed converting the lofts into condominiums for individual ownership instead of spaces for lease through a property management company.
Current leases are being honored and extended to accommodate residents who have made their home at the Lofts prior to the condominium conversion.
"A handful have converted to ownership," he said. "Tenants range from grad students to singles. We still have 25 or 30 under lease, and we've honored all leases that were in place. We've extended some as needed and we've tried to be accommodating."
At least a dozen of the 57 luxury lofts are already sold and several more are pending.
"The response has been good, and I think we are doing well with our interior design and that's been well received. The sales have been what we expected."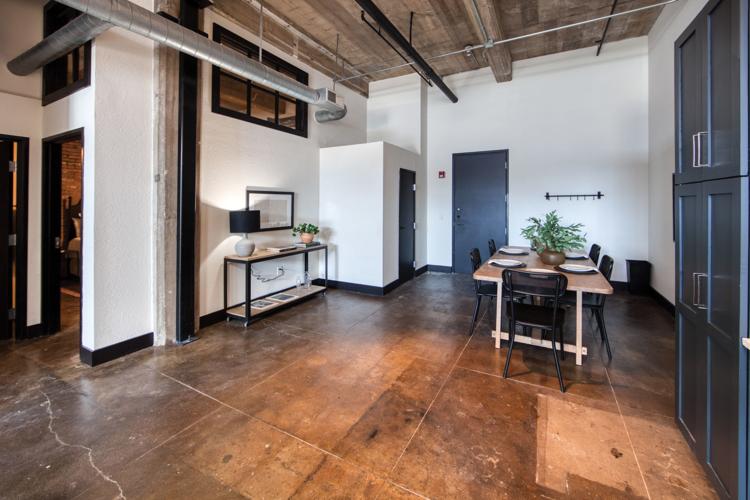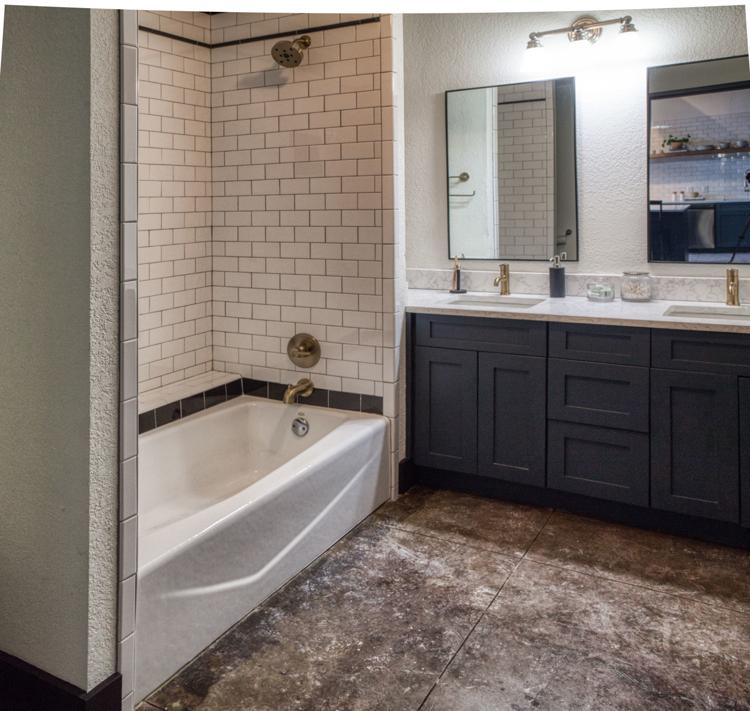 Wetterman said Waco is one of the tightest hotel markets in the state; visitors often go outside of town to find available and affordable rooms.
"What's really driving the demand more than anything is the hotel market," he said. "The Baylor parent or alum who is frustrated with finding a hotel room or one that is even affordable is seeking other options. We have a mix of interest … people who want to move to Waco, live near elderly parents, live near downtown, but mostly because of the tight hotel market. When you build a product and the quality is there, the demand is there."
Improvements
Common area improvements and upgrades are completed, Wetterman said. These areas have received a cosmetic face-lift with paint, light fixtures and new entryways in the front and back.
"We are trying to maintain the existing historical context of the building," he said. With that in mind, gas lamps and other features are a nod to the turn-of-the-century style of the building.
Built in 1913 for the Behrens Drug Company, the building was fire-proof and sturdy, surviving the devastating tornado in 1953 with little damage.
Wetterman added the fifth, sixth and seventh floors in the 1990s when he converted the building to loft living spaces.
New design packages include stone countertops, updated plumbing and light fixtures, cabinets, tile surrounds, new appliances and HVAC. Buyers can select upgraded design packages with shaker-style cabinets, special ceiling fans and other finishes. Units range from one bedroom at 856 square feet to two bedrooms at 1,078 square feet to three bedrooms at 1,400 square feet. Current prices range from $224,000 to $510,000.
"We've been doing a lot of deferred maintenance such as painting," Wetterman said. "The entries that were put in 20 years ago when the initial conversion was done are being replaced with something that is a little more industrial-looking."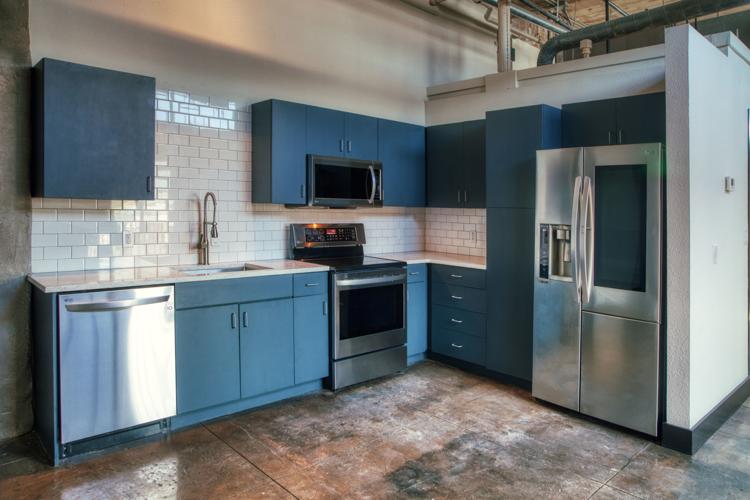 With a model condominium completed, interest in investing in the project is active.
"The largest group currently are buying it as a second home and wanted a place in Waco," he said. "Many are Baylor alumni or parents of students who are here and wanted a place to stay when they are in town.
"We have others who want to experience the downtown and specifically wanted to live downtown."
The Behrens Lofts are within walking distance of Baylor University, Magnolia Market at the Silos and downtown restaurants and retail.
The Fabled Bookshop & Café recently opened next door in a building owned by Wetterman's investment group. The new venue offers a nook for residents and guests to read, dine and relax.
"I think the job they have done with the bookstore and the coffee shop is good and it has already been great to show off," Wetterman said. "It's been very well received as a great place to dine and have a cup of coffee."
Also Nearby
He also is developing The Containery at 319 S. Fourth St. with more than 38,000 square feet in four stories created from stacked 4-ton steel shipping containers for retail, restaurants, office and event space and boutique hotel rooms.
"We're pretty excited about The Containery," Wetterman said. "We think it's going to be a destination in and of itself."
The former meat packing plant has revealed a few surprises as developers began the project.
"We even discovered a basement there as we were doing our renovation," he said. "It survived the tornado, but it didn't survive Urban Renewal. In the '70s the building was torn down and the rubble was thrown in the basement."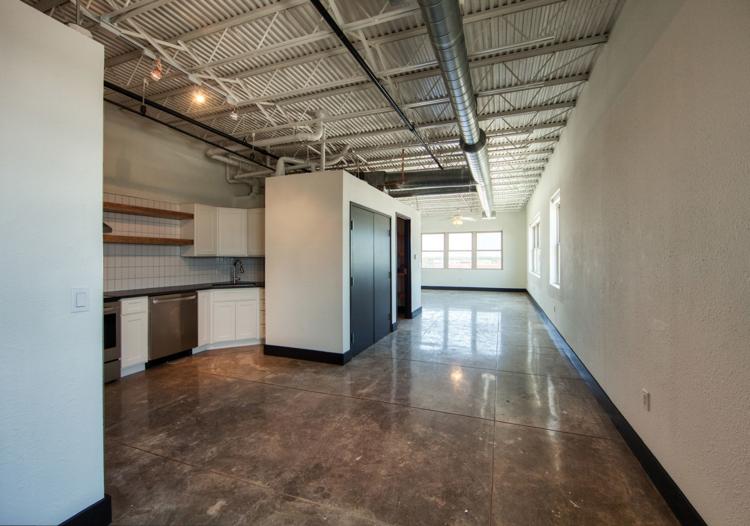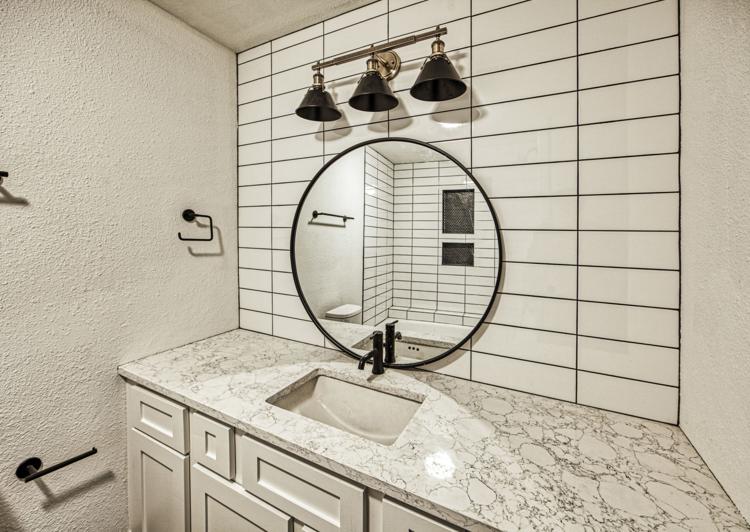 The space at about 5,000 square feet is ideal for a throwback speakeasy-type night spot, he added. Bringing in jazz on the weekends and comedy tours on weekdays, Wetterman said they envision The Containery as another attraction that will appeal to residents at The Behrens Lofts and other people living downtown.
The upper level of the building will be designed with eight or nine boutique hotel rooms while the main space will offer lease space for retail and is expected to open in late fall. The speakeasy and hotel rooms will be developed later.
"It's a collection of different uses, and they all kind of complement each other," he said.
The main building is being designed with one retail storefront and the remainder like the Oxbow Public Market in Napa Valley, Calif.
"Seven or eight food concepts are already committed, including coffee, tea, gift boutique stores and an assortment of small shops, a spa, another bar concept, a wine bar and office space," Wetterman said. "It creates a real opportunity for that person to come in and open a store at 300 to 400 square feet."
The idea is to bring more walkable access to a live-work-play environment downtown.
"We think this little section of Fourth Street from Jackson to Franklin is going to be a pretty active two blocks when we're done," Wetterman said.
"All of downtown is really coming alive and has been for some time. The Containery is such a unique project that it's an eye-catcher."
Wetterman is adamant about retaining architectural integrity where he can.
"All of these buildings down here were built around 1910 when Waco was a boomtown," he said. "It's a shame that because of the tornado and the ignorance of Urban Renewal some of our architectural heritage has been shredded."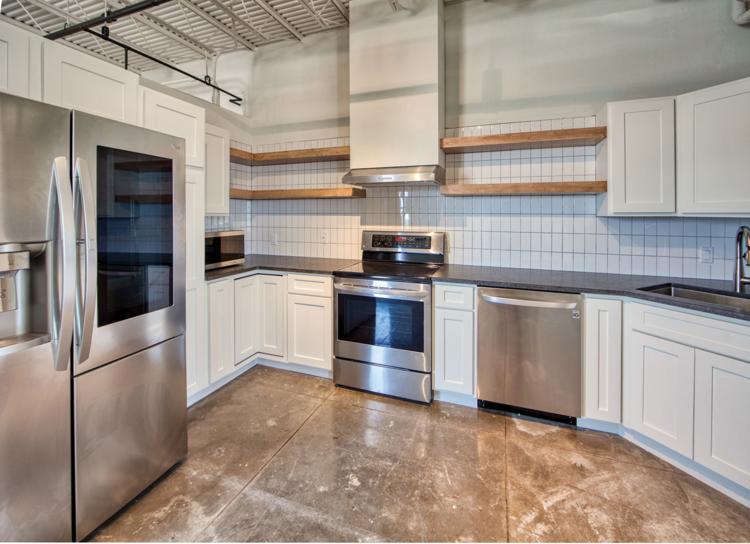 ---
Behrens Lofts