Nancy Jackson's index finger hovers over her iPhone in her home in the Altura Luxury Lofts.
"Where's that light?" she says, under her breath. "Oh, there it is."
She taps the phone and viola, the lights in the kitchen illuminate. Then the dining area. The chandelier overhead.
"It's so easy," she remarks.
In her left hand is pretty much everything she needs for running things in her 5,400-square-foot loft — from turning on the lights to adjusting the window shades to changing each room's temperature, even turning on the gas fireplace.
But it's not just high-end homes that can utilize this technology, says Jeff Stubbs, owner of Custom Integrators, which outfitted Nancy and John Jackson's loft with the remote control access. A panel attached to the wall near the pantry provides control, but the Jacksons usually either use a remote control or access an app on their phone or iPad that gives them the same control.
Stubbs pulls out his phone, noting that everything he needs from security features to thermostat access is there.
"It's really about making your life simpler," Stubbs said. "And it's all in one place, with that one remote or app. We can set you up so that you don't have to have three remotes just to work your TV and all of its A/V (audio/visual) features.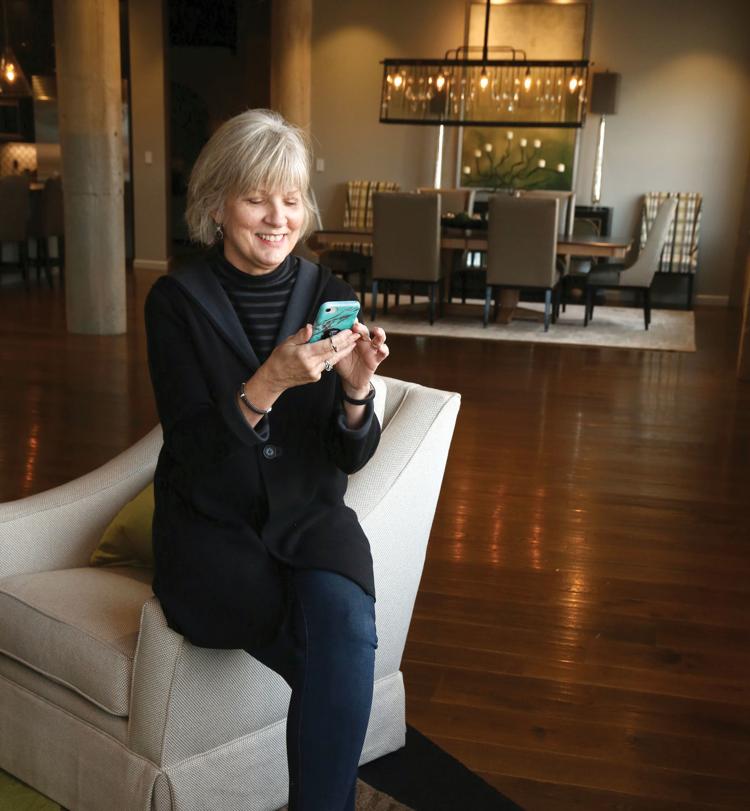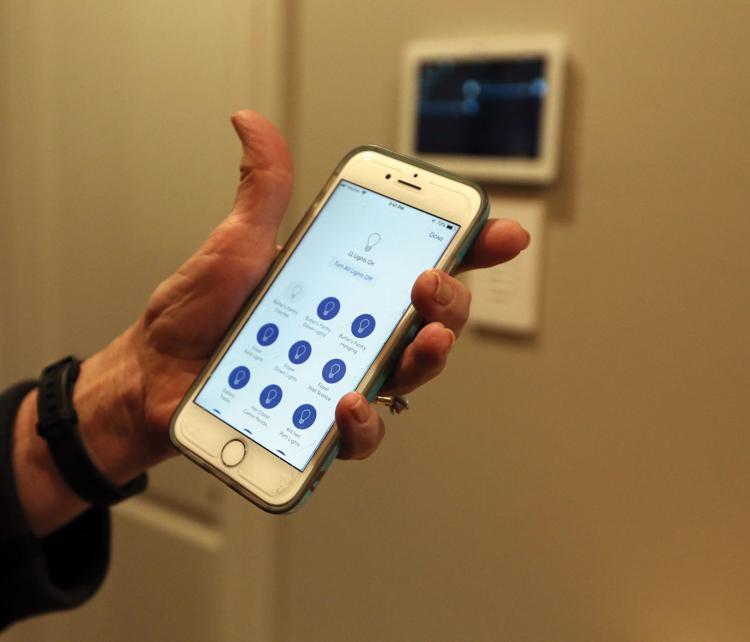 Custom Integrators, 1209 S. Hewitt Drive, has been in business for 10 years and in that time, with the advent of smartphone, has enabled customers to do so much more, he said.
"This was always doable at the luxury-level homes," he said, "now it's more affordable."
Current houses are constructed to allow for the wiring sometimes needed for smarthome technology, but more and more today wireless is the option.
And while having an audacious home theater may be the first thought for some homeowners, general manager David Keller said security is a factor.
"People will do this for surveillance of the house to make sure your home is safe," he said. "Movement outside can trigger lights to come on inside or the TV, and in different areas of the house to make it appear that you're home. It's helpful when you're gone on vacation and you can check on your home remotely."
Stubbs added that smarthome features are great for people with limited mobility who still want to live in their home. Lights and televisions can be turned on without getting up, he said. If someone is at the front door, the surveillance camera can pop up that image while you're watching TV.
"We can be so much more sophisticated," Keller adds, "but make it simple for the customer."
All in One Place
John Jackson appreciates the ease his remote access to the loft allows. It's come in especially handy the times they've had to leave in a hurry, he said.
"We'll be on the road, and we're like, 'Did we turn out the lights? Did we turn down the air?' he says. "I can check on my phone and if we didn't,
He enjoys being able to get off a plane, check the app, and change the temperature so it can cool the loft by the time he arrives.
John admits he uses the heating and cooling app on his phone the most.
"It's easy when you're in a room and just check on your phone what the temperature is," he says.
"I didn't know you could integrate so much into one app," he adds. "It's easy to check on things. I even get a text to know when someone who has access came into the loft."
Sometimes it's almost too easy, Nancy Jackson says.
"There have been times that I'm reading on my bed and I reach over to turn off the bedroom light and (the switch is) not there," she said. "If the phone's not next to me I have to remember where I put it."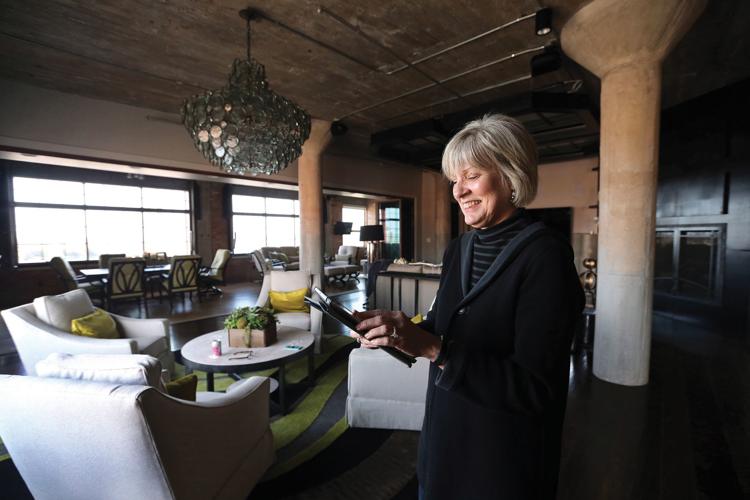 The couple has a home in The Woodlands north of Houston, but spend about have half their time in Waco, she said. John Jackson still travels a good amount with his work in the oil and gas industry.
"We met at Baylor, and we're involved in a lot of Baylor events and programs," John Jackson said. "We were already here 20-25 times a year and it didn't make sense to get a hotel room every time. So we looked at doing this when it was available."
They moved into their loft in July 2017 and plan to retire to Waco.
It also enables them to live closer to some family members. Although their grown son and daughter live in New York, the Jacksons recently moved Nancy's parents to an assisted living center in Waco. John also has a brother in the Dallas-Fort Worth Metroplex.
Piano Coming
There's a big open area in the middle of the main room. That's where Nancy's grand piano from their Woodlands home will eventually go.
The Jacksons hired Bryant Stanton with Stanton Studios, Architectural Art, to create pieces and ebony black accents to tie the piano in with the loft.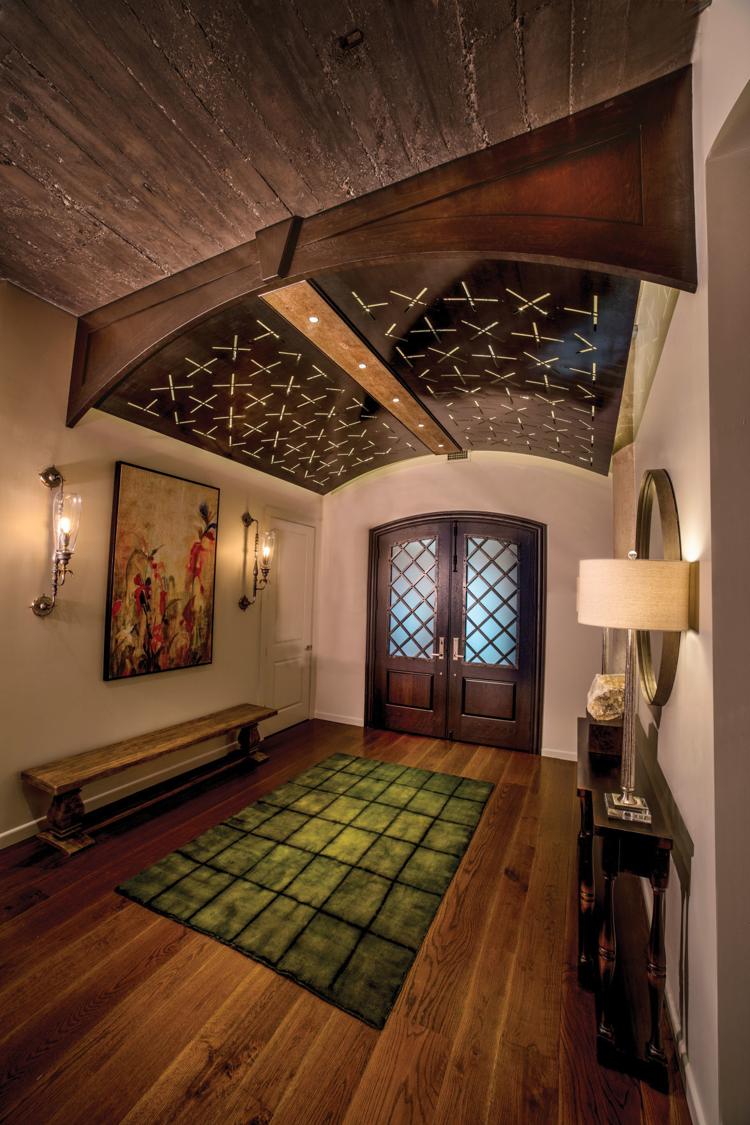 The entry foyer has an overhead steel sheet bent by Nickell Metal Smiths in Bellmead. Water-jet cuts in a pattern created by Stanton allow the light to come through and resemble twinkling stars above. Reclaimed barn wood was fashioned on the end piece and stained dark to match the piano.
The 8-foot-tall entryway doors have a hand-forged diamond grillwork pattern with satin glass for privacy.
While most of the loft has a contemporary look, Nancy Jackson wanted a nostalgic style for the powder room, harkening to 1917 and the Waco Dry Goods Building.
Stanton said he went with an arts-and-crafts style, especially with sink bowl, where he cut up the glass, fused it, and formed it into the bowl.
"Everything was hand-crafted for that sink fixture, including the backsplash," he said.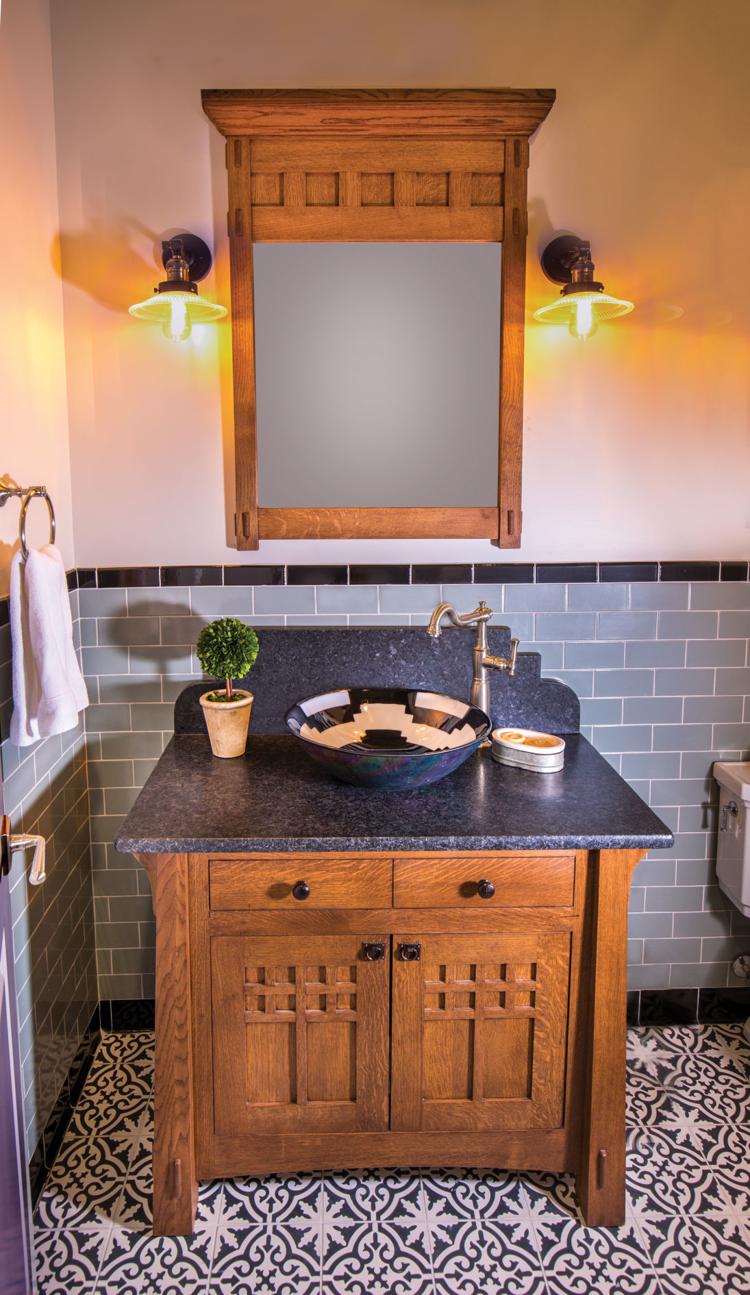 Interior designer Christi Proctor Hurst was amazed with the work Stanton did in the loft, which includes an indoor/outdoor patio despite being on the fourth floor of a renovated warehouse.
Hurst, who is a registered and licensed interior designer with the American Society of Interior Design, said Stanton did a great job taking the rustic elements and melding them to maintain a contemporary look.
"Bryant kept the rustic-ity, if that's a word, of the loft and made it chic," she said. "We have such creativity in Waco"
Proctor Hurst was involved as well, doing the decorative draperies with a mixed look, such as adding chrome studs to the linen treatments.
Stanton was pleased that the Jacksons were happy with his concepts.
"It's not often an owner allows you to stick to your design completely," Stanton said. "It was just great."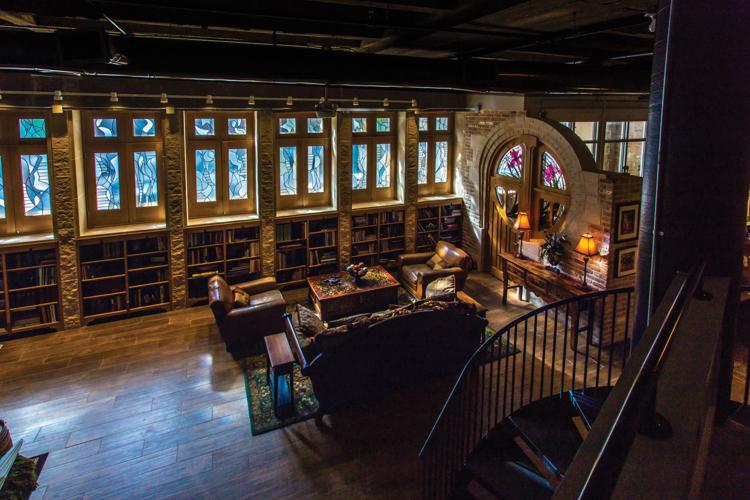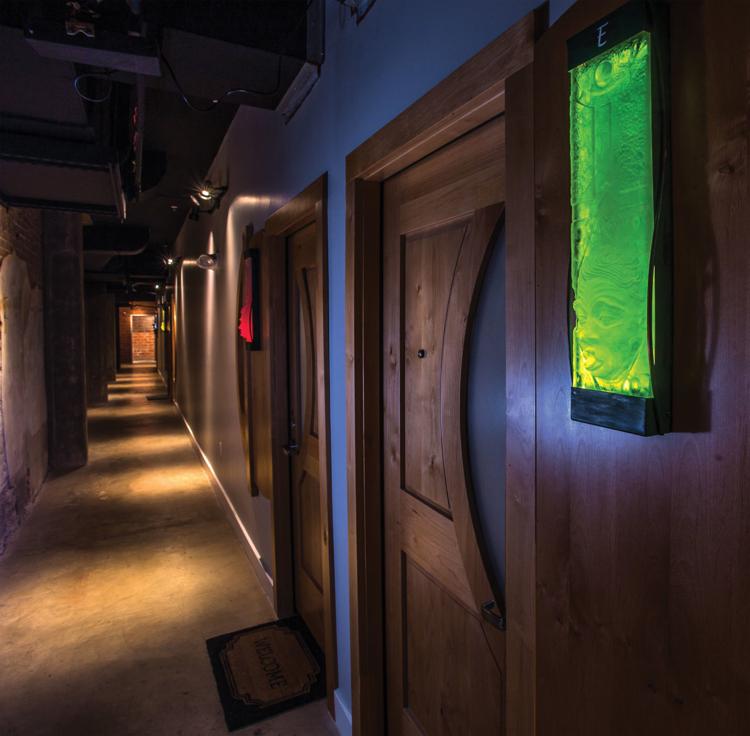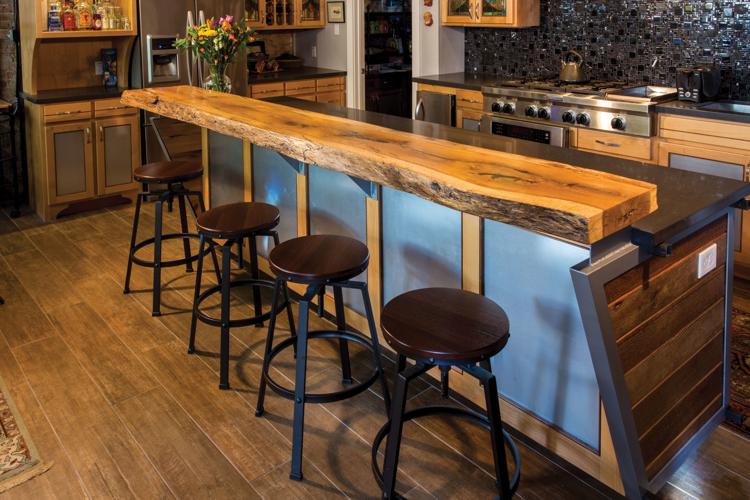 Stanton's fingerprints also are all over the Green Door Lofts, 714 Austin Ave., which was designed by Grant Dudley with RDBR Architects.
Both the Altura Luxury Lofts, 216 S. Sixth St., and Green Door Lofts are solar-powered and utilize LED lighting to minimize electrical usage, he said.
New owner Dr. Jim Olmsted has been doing additional renovations to the Green Door Lofts, making the interiors brighter and installing soundproofing glass and Sheetrock to help soften the noises that come across Austin Avenue from the businesses there.
The Green Door Lofts is a boutique hotel, providing a place to stay for reunions, bridesmaid get-togethers and local activities.
"You get to experience downtown Waco in a retreat setting and you're within walking distance of so many things," Stanton said.