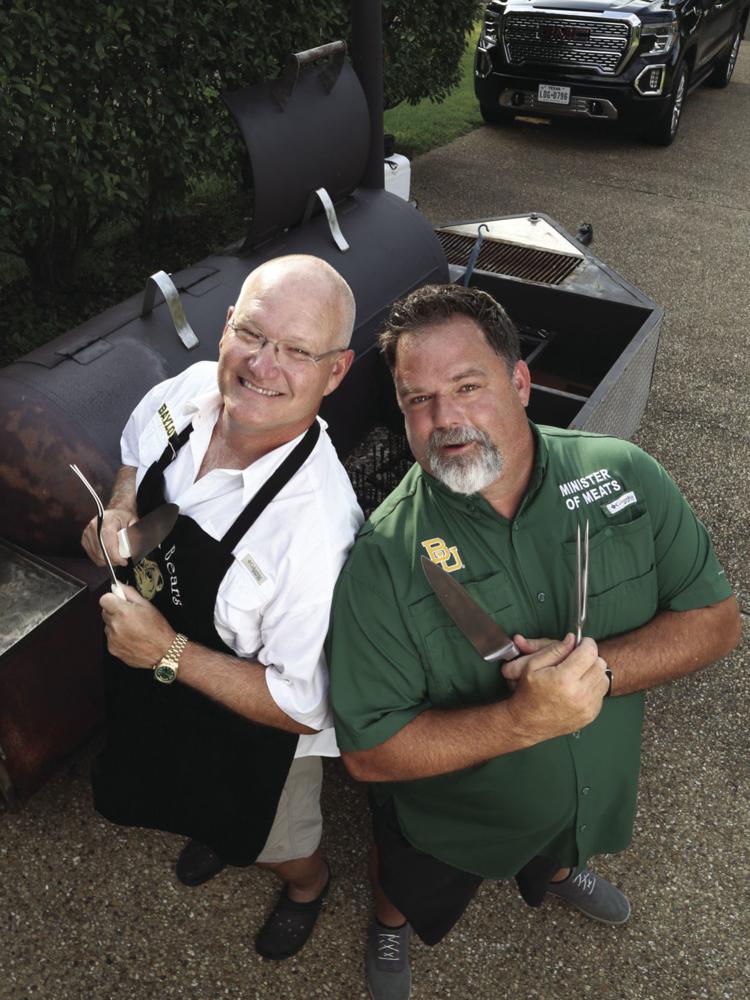 Tailgates at McLane Stadium wouldn't be the same without Hobby Howell or Jonathan Grant.
Howell has been cooking up sausages, racks of ribs and tri-tips for a couple of decades, regularly feeding 300-plus hungry fans both before and after the game.
Grant, whose game-day shirt reads "Minister of Meats" with the Creekside on the Brazos tailgate crew, suffers sleepless nights in order to provide the best-tasting briskets possible.
They are both fixtures among the tailgating aficionados outside McLane Stadium. Keepers of the (grilling/smoking) flame, so to speak.
"I started in 1998 when Baylor wasn't good," said Howell, a1986 Baylor graduate who lived spent three years in St. Louis before returning to Waco.
"I had friends who had season tickets, but they'd come to maybe one game all year. I started the tailgate as a way to get the friends together here. We'd always have a good time. And it's just grown."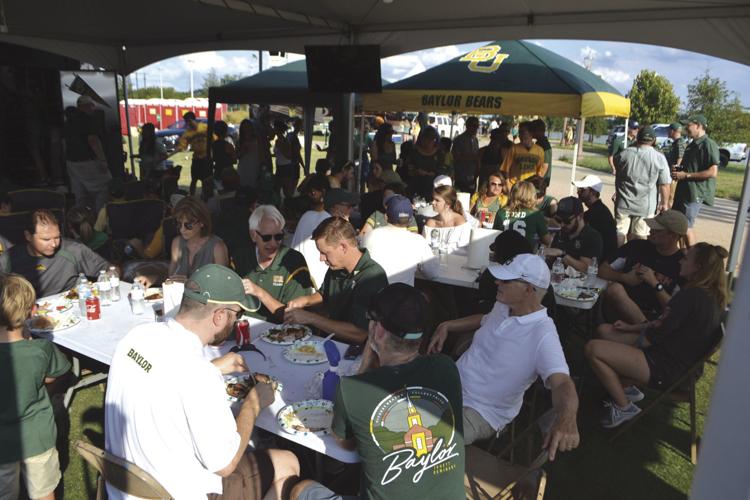 Indeed, it has. Howell was interviewed for a Waco Today feature in 2012 on tailgating before the 2014 move to McLane Stadium. At that time he said he would go through about 36 racks of ribs, 36 pounds of beef tenderloin/tri-tips and 20 pounds of sausage each game.
Today, those numbers are 48 racks of ribs, around 20 pounds of the tri-tips, and some 20 to 30 pounds of sausage.
"The preparation is the key," said Howell, who gets all of his meat – except for the sausage — from Waco Custom Meats, which does a lot of business during football season. The sausage, though, Howell swears by Slovacek's in West.
"I can't find anything better for sausage," he added. And because Slovacek's is a sponsor for ESPN football broadcasts, Howell often feeds the television crew when they are covering the game.
The sausage is already cooked, so it's a matter of heating that, but the ribs are the real chore, taking a couple of hours to season and letting them sit overnight in the rub.
Because gametimes change throughout the season, both have to adjust their schedule based on serving time. Grant's Creekside on the Brazos always serves the meal before kickoff. Howell and his longtime tailgate partners Jimmy Garrison, of Boerne, and Brett Beene, of Mexia, often "stage" their meal, doing half of the food before and half after the game.
"I see a lot of people I don't see other times of the year, and I always make new friends," Howell said.
Beyond the Tailgate
When Howell isn't prepping the racks or toiling in the swirling smoke, he is CEO/president of Cold Daddy, which builds portable cold-water chillers that assist in sports therapy. He also co-owns the Academy for Creative Learning, which has been in Waco since he returned from St. Louis.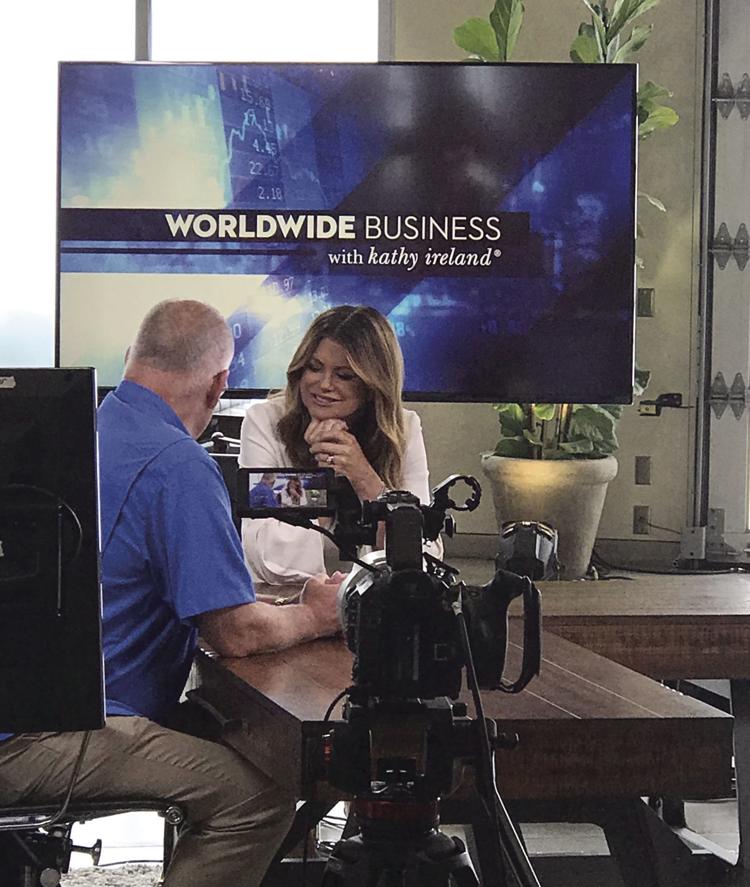 Grant concurs with the necessity of preparation.
"Good prep is good food," he said. Grant admits to being an H-E-B fan, getting all his food from the grocery giant. He acknowledges that may figure into the Creekside on the Brazos crew winning H-E-B Tailgater of the Game each of the past three years.
Grant is an ordained minister who always keeps his hands busy. He owns Red Truck Custom Homes and is a Realtor with Bentwood Realty.
He'll get three to five of the 30-pound briskets from the H-E-B meats department, where he holds each brisket and feels that it's the right one for smoking. However, store policy limits customers to two briskets per visit, he said, so he either has to make multiple trips or sends in his son Luke with a wad of cash and specific instructions.
Grant will suffer through a sleepless night for his game-day craft, making sure the temperature holds steady in the smoker for 14 to 19 hours, depending on the size of the briskets.
"It's all night long for me," Grant lamented. "We have seven home games this year; that's seven sleepless nights."
Howell joked that he can no longer make that kind of commitment.
Since Grant is already up through the night, he'll make several of the sides that go with the meal, including a popular "Hipster Salad" that contains kale.
"That's the only time I'll eat kale, is in that salad," he said.
The rest of the Creekside crew puts the tailgate site together in the meantime.
Creekside's Beginnings
As detailed in a Waco Today story last October, Creekside had a humble beginning. Sunday School friends Joel Weaver, a Truett Seminary professor, and local attorney Josh Borderud acquired an official Baylor athletics tailgate spot in 2012 at Floyd Casey Stadium in the newly opened creekside tailgating area.
Weaver wrote for that article: "In that season, the tailgate consisted of the Weaver and Borderud families, a green Weber grill, a 10-by-10-foot tent, and a dream. A few visitors would stop by, and the signature dish was sausage wrapped in a tortilla."
Weaver began smoking pork ribs, another family from Calvary joined in, but the attendance was still small.
That all changed in 2014 when McLane Stadium opened.
The group obtained two tailgate spots on the Brazos River at the new stadium and more families joined in.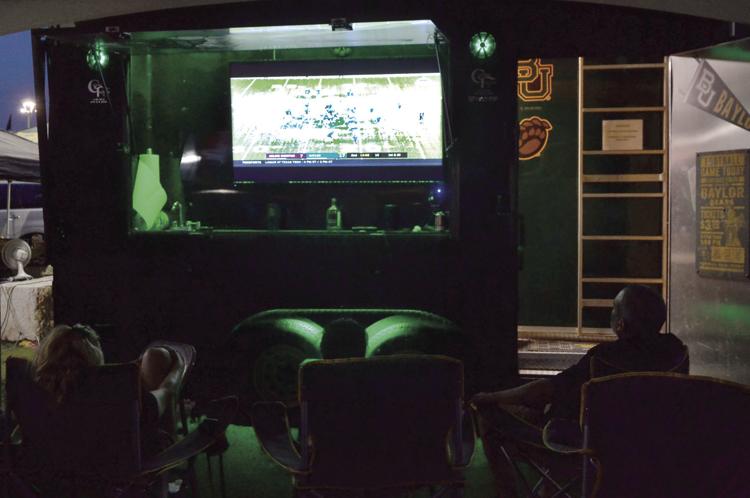 Glen "Guth" Guthrie, who at the time owned Guthrie Trailer Sales, built a customized tailgate trailer with an observation deck, large television and a bathroom with its own television.
The team of 13 families will get creative. Now up to four tailgate spots, a Creekside tailgate has even included a four-person jazz band a couple of times.
Creekside sometimes mixes up the meal options – adding frog legs for TCU games, chicken for Kansas (the Jayhawks, of course) and steak for the Bevo-loving Texas fans. A full pig has been roasted at the tailgate twice.
"It has grown ridiculously," Grant said. "I didn't know what I was getting into."
But he does it intently and with a desire for high quality, Borderud said.
"Jonathan is a supremely talented pitmaster with a passion for hospitality," he said. "If our tailgate was treated as a restaurant, his smoked meats and sides would easily put Creekside among the top five barbecue joints in McLennan County."