There may be the occasional ding and dent that comes along with running a car dealership, but Amy Hunter Roberts says her Toyota dealership most days is running like a well-oiled machine.
"We're in a good success mode, and that's because we have such a great team," said Hunter Roberts, who is president of Jeff Hunter Toyota.
Although her dad owned the dealership for 25 years, he didn't just hand it over to her. She came by her knowledge of the car business through years of gaining experience in Texarkana, selling cars and learning the industry with an automotive group.
"He wanted me to see all aspects of the car business, and then bring whatever good ideas I learned here," she said.
She returned to Waco and spent 12 years as general manager for Jeff Hunter Toyota, before taking over in October 2014 when her dad retired.
But even though Jeff Hunter isn't in the building, she said there was no consideration about changing the name of the dealership.
"I wanted those things to remain the same," Hunter Roberts said. "I'm of the belief that rebranding with a name change is the kiss of the death. The dealership already has a great reputation, so I didn't see a reason to change."
She said the best move she made after becoming president was promoting Ronnie Bell to general manager.
"I still have a lot to do with the dealership, but he takes some of the responsibility off of me," she said.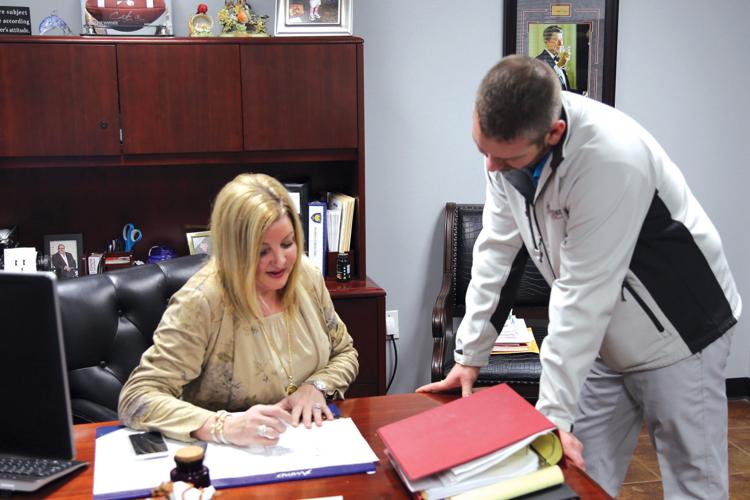 Together, they oversee five departments — sales, service, parts, body shop and accounting. And while each department co-exists under the one dealership, each has a vastly different role.
"We're all together, but they really are different entities unto themselves," she said. The dealership has 76 employees.
In the car business, the president or owner is the face of the dealership, although she's been seen in the television commercials since her time as general manager. Bell often now gets to join her for the TV ads.
But she also appreciates being able to represent the dealership to the public and continue the legacy of her father's business.
"I'm just the next generation," she said. "It also lets people know there are real human beings here at the dealership."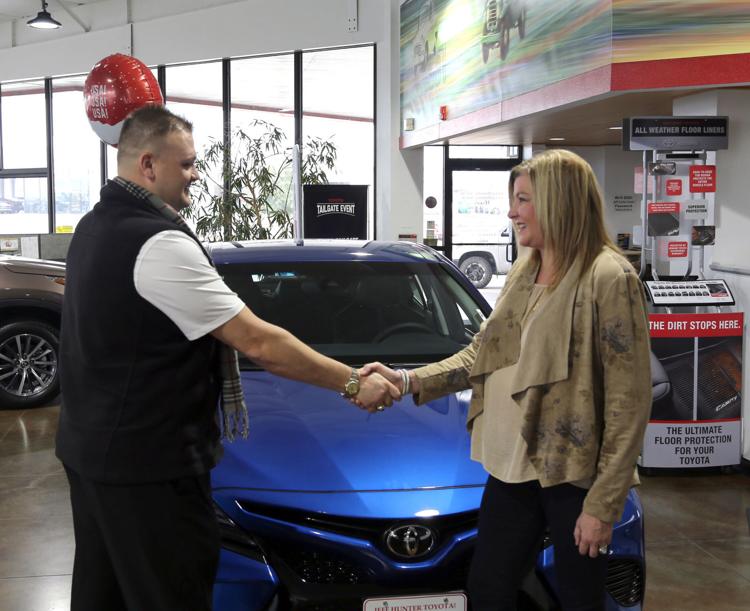 She said one certainty about the business is that it's never the same every day, whether it's vehicles to be repaired or ones to be sold.
"There are so many features and technology that are always new to the industry," she said.
Even the mid-year models that come out often have some upgrade or technological change.
"Essentially we have two new models in a year because of the mid-year new technology," she said.
The vehicles keep changing, too, including the addition of hybrids, which means salespeople and mechanics have to be knowledgeable about the every-changing options.
And today Toyota has a vehicle for nearly every customer's wants, she said.
"Once Toyota added the full-size Tundra, we literally do sell to all folks," she said.
She and her husband, Randy Roberts, have one son. She is active in the community, serving on boards such as Fuzzy Friends Rescue and the Boys and Girls Club. The dealership and Toyota on a national level support Baylor University, she added.
Hunter Roberts said for the last two to three years in particular she feels like the right team is in place at the dealership, and she looks forward to a smooth ride ahead.
---
Jeff Hunter Toyota