New Year, new taxes, same story. Except this year the taxes are hitting imported wines, most notably the French wines, harder than ever before.
This has a lot of people in tangles. Soon everyone across the board, not just consumers, will feel their pocketbooks burn a bit, and no one likes that since what goes up rarely ever comes down. But ... I am in favor of it.
While the tax increase is being made out as "this is horrible," "how dare they," etc., etc., this is finally creating a level playing field, and one that the Wine Institute advocates. The story is only being portrayed as the U.S. is being unfair, so here are some interesting facts for the consumer.
For decades the European Union, China, Russia, Brazil, India and others have imposed protective tariffs upon our exports to ensure that their countries' product remained much cheaper, which creates an unfair advantage at the shelves.
The single most restrictive barrier to our country's wine exports is the high tariff.
The World Bank estimates that the average tariff rate is 30.4% on our exports, with virtually all wine exports to major markets, excluding Canada, are even double to triple that amount, all the way up to 150%.
The United States charges wine imports at 5 cents for still wines, and 14 cents for sparkling. The other countries still want us to reduce our rates.
The EU also has funneled more money than what is in agreements to their marketing fund for subsidies to their growers and wineries. The United States gives our growers and winemakers the agreed $8.2 million per year while the EU gives $307 million to theirs in order to distort fair trade even further. The playing field is far from equal.
The Wine Institute takes the solid position that all trading partners must first reduce their tariff rates for all wine products to the current U.S. levels before the U.S. reduces its rate.
So I am all for paying a bit more for something not produced domestically.
Great Surprise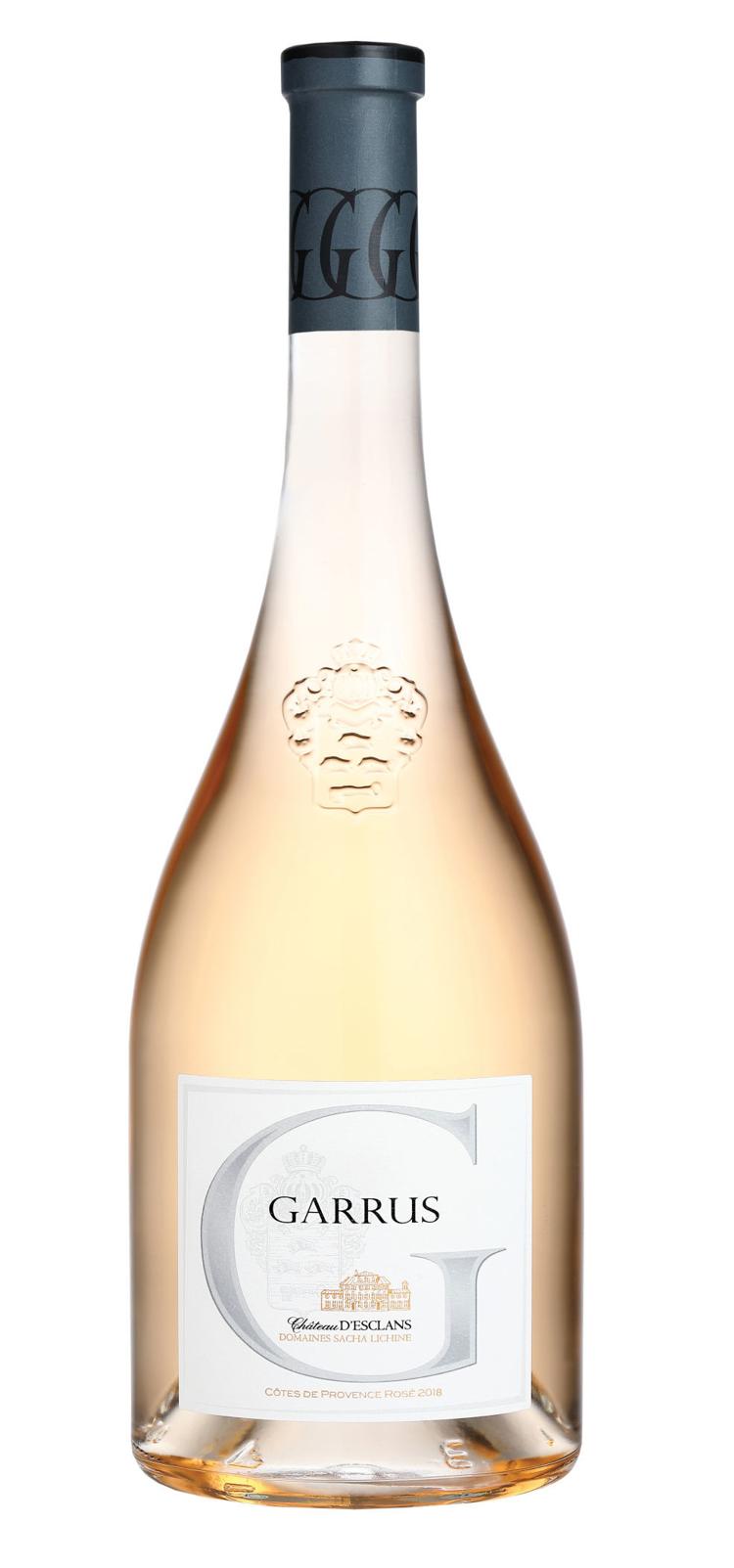 Now that I put my penny's worth of thoughts on the tariff subject, I was like many, ordering in wines before tariffs took place. In my searches, I came across a beautiful Provence rosé, Garrus, by Chateau D'Esclans. My mouth gulped slightly at the bottle cost of $100. A rosé for $100? Would it be worth that kind of money? Or is this a winery taking advantage of a strong economy?
I splurged and ordered a bottle. Let me just say, Oh.My.Gosh! Shut.The.Front.Door and order me some more! It is as near perfection of a rosé if there ever was one. An exquisite blend of Grenache, Vermentino and Syrah, this is not your ordinary rosé. It is full-bodied, oily, yet vibrant with minerals, almond blossoms, white rose bouquet, clean and pure white peaches with a touch of chamomile and even hints of lavender.
So those who have a collection or cellar and would like to add a rosé worthy of aging — this is it!
Winery in Review
Chateau D'Esclans is located high above the Gorge de Pennafort near the ancient city of Freyjus on the Mediterranean coast. The first traces of the site date to the times of the Gauls, and served as a lookout point. The cellar's foundation is the original chateau built in 1201. The current existing chateau was built in the mid-1800s. The property has changed hands only five times in almost a thousand years.
The present owner is Sacha Lichini, a well-known and respected leader in the wine industry. Sacha was born in Bordeaux, and educated in America. His family owned Chateau Prieuré Lichini and Chateau Lascombes. During summers he worked at the vineyards, and during summers at college here in the U.S. he started a French wine tour company.
After college, he worked as a sommelier in the Boston area, and a wine buyer and salesman at several companies. Sacha then began a wine brokerage and distribution company to promote and sell his wines to luxury hotels and resorts throughout 18 different islands.
By age 27, Sacha was brought back to head up the family's winery, Prieuré Lichini.
He and his father, Alexis Lichini, updated the renowned Encyclopedia of Wines and Spirits. If anyone owns that, there is little doubt left on the knowledge this man possesses.
Around age 30, Sacha began his own negociant business and developed a line of new world wines.
With the acquisition of Chateau D'Esclans, Sacha knew that rosé, and specifically Provence rosé, was underserved. With his uncanny ability to gauge the world's drinking wants and needs, he set about creating standout rosé with superb marketing. It is because of Sacha Lichini that the world appreciates rosé, and every store sells them. His branding of Whispering Angel is unparalleled.
Chateau D'Esclans produces five exquisite rosés for every budget and drinking style: Whispering Angel, Rock Angel, Chateau D'Esclans, Les Clans and Garrus.
Wine in Review
Whispering Angel

About: There's no better way to describe our new granddaughter, Charlotte Ann, than that of a Whispering Angel. Love is in the air here, and everywhere this month, and this bottle is a perfect way to celebrate. Whispering Angel is the world's most popular Provence rosé with good reason. The 2019 is a serious wine showcasing excellent balance.
Tasting notes: Aromas of fresh white roses, an almost peachy-like watermelon that is quite enticing, followed by lots of watermelon entertained with honeysuckle on the palate. Nice long bone-dry finish that keeps the palate clean.
Cost: $17-20. Widely available.