Tourism is at an all-time high here in Waco. As we sit reflect upon the state of our city when we were younger and all the changes that have occurred during the ensuing years, we tend to lament the things and places that are long gone. Then there are the things that are now here and starting to flourish.
It was around 40 years ago that the University of Texas planted an experimental vineyard (I actually have a bottle from the experiment), now known as St. Genevieve. It was just a couple of decades ago that Texas had only a handful of struggling vineyards. Waco had none, nor did Eddy, Satin, Meridian. Twenty years ago, we would have chuckled at the notion Waco would have one vineyard, much less several surrounding it.
Vineyards are popping up in our area, especially west of Waco. Many of the finest viticultural regions in the world contain limestone-based soils, and while much of McLennan County lies in the Blackland Prairie, with clay-heavy soils that are less than ideal for grapevines, as you move west into Bosque County you find the plentiful hillsides and rocky soils of the Balcones escarpment, which form excellent sites for grape growing.
The lighter, limestone-based soils in this region now support a handful of high-quality vineyards. With a lot of hard work from determined individuals with an entrepreneurial spirit that can't be crushed, several dedicated enthusiasts are paving the way, showing us all that it can be done.
Winemaking Family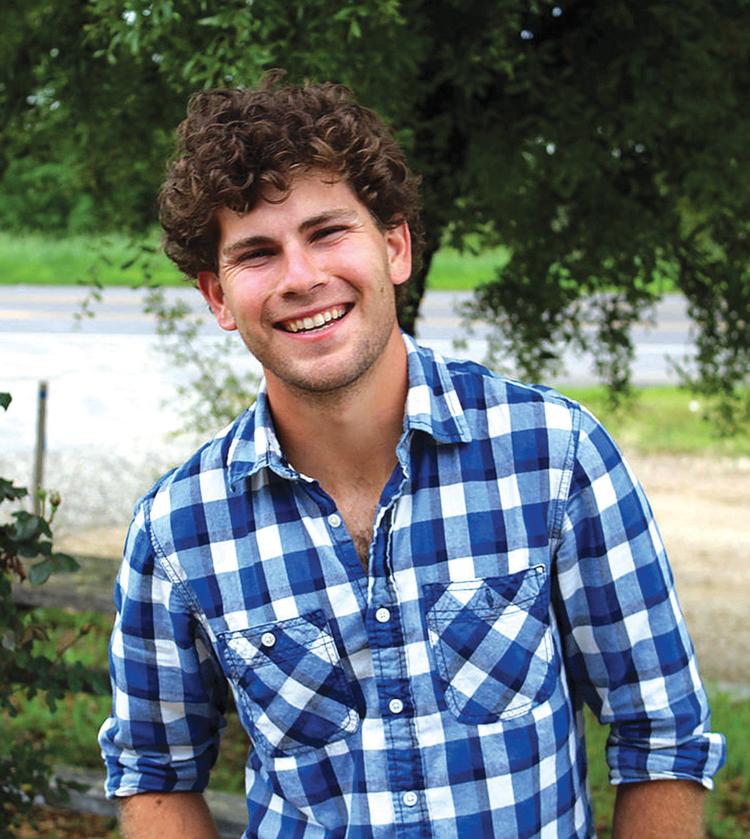 One recent morning I was having coffee with one such individual, from one such family, Joey Bagnasco. The Bagnascos farm over 12 acres of grapevines near Valley Mills, and own and operate a family winery, Valley Mills Vineyards. You can visit them at their tasting room on Highway 6, just past the 185 intersection on the right. (I'm told that their new winery/tasting room is being built at the estate vineyard.) Both of my sons went to school with the Bagnasco kids, and Connor worked the second year of the vineyard planting syrah vines with them.
I hold this family with the highest regard, to say the least, for all of their hard work and determination to grow this vineyard and never giving up -- especially once everyone realized the copious amount of dirty work that goes into being a farmer first. I also love family businesses.
So far, out of all John and Kandi Bagnasco's kids, it is Joey that has taken the passion of wine all the way. After graduating Villanova with a Bachelor of Arts degree, Joey went to work at an organic farm, then for two Texas wineries: Solaro Estate in Dripping Springs and Pedernales Cellars in Fredericksburg. He then made the decision to come back home to the family business where he is currently the general manager of Valley Mills Vineyards. Joey's focus and drive to the industry is phenomenal.
I am quite sure our spirited conversation at the local Starbucks had many other patrons listening. He may be young, but his passion and knowledge is long. The entrepreneur inside this young man is extraordinary, and I am quite sure it is never turned off.
Taking a Tour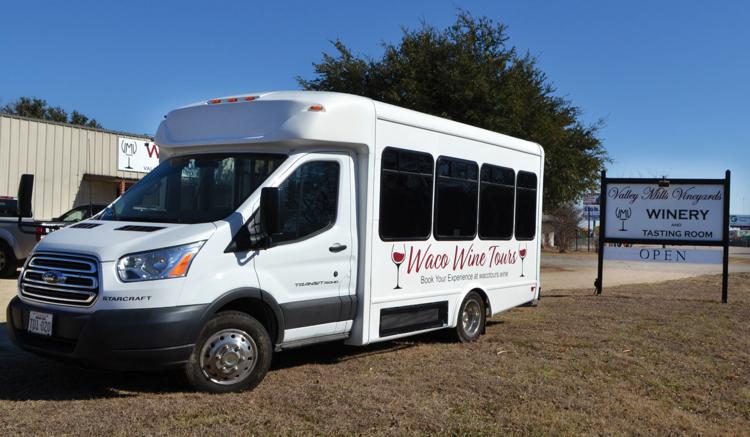 In October, he launched Waco Wine Tours (www.wacotours.wine). When I first saw the van this past fall, I thought to myself, what a great idea someone had! With Joey's charisma, and of course, knowledge, he has already grown the tour to a 13-passenger bus. (So a little tidbit here: anyone who knows me knows that I call Joey's dad, John Bagnasco, Mel Gibson -- just an uncanny resemblance. Well, ladies, Joey has that great dark curly hair, which is a little unruly at times, big eyes and a never-ending smile to go along with his humble self. There is little doubt that this guy is going to be mega-successful!)
OK, so back to all seriousness here. Waco Wine Tours at the present time is averaging about two to three tours each week. A standard tour lasts around four hours with a cost of $90 per person all-inclusive (except wine bottle purchases). That includes stops at three wineries: Valley Mills Vineyards, purveyors of fine wines, where you will be given a tour, including all your basics on barrels, fermentations, etc. After the tour you will enjoy a light picnic lunch before heading to the Red Caboose tasting room in Clifton to taste its award-winning wines, Last, but certainly not least, you will end at Waco Winery's tasting room/bar on Austin Avenue in Waco with its friendly atmosphere to end your day.
These tours can be customized to your desires with a max occupancy of 13 guests. Joey recently had a tour that lasted nine hours, going to Fredericksburg, where he arranged winery tastings, tours, lunch and more. Everyone had a great time from what I could see with social media posts.
Food and beverage can be brought on the bus and consumed during any of the tours. The best thing about doing a tour bus is you get to sit back and relax with old friends, new friends, enjoy some great commentary along the way, and the only worry you have is choosing the best wines to buy.
A Waco Wine Tour would be a fun way to spend a weekend day, celebrate a birthday, graduation, a bachelor/bachelorette party … the list is endless!
Rootstock Event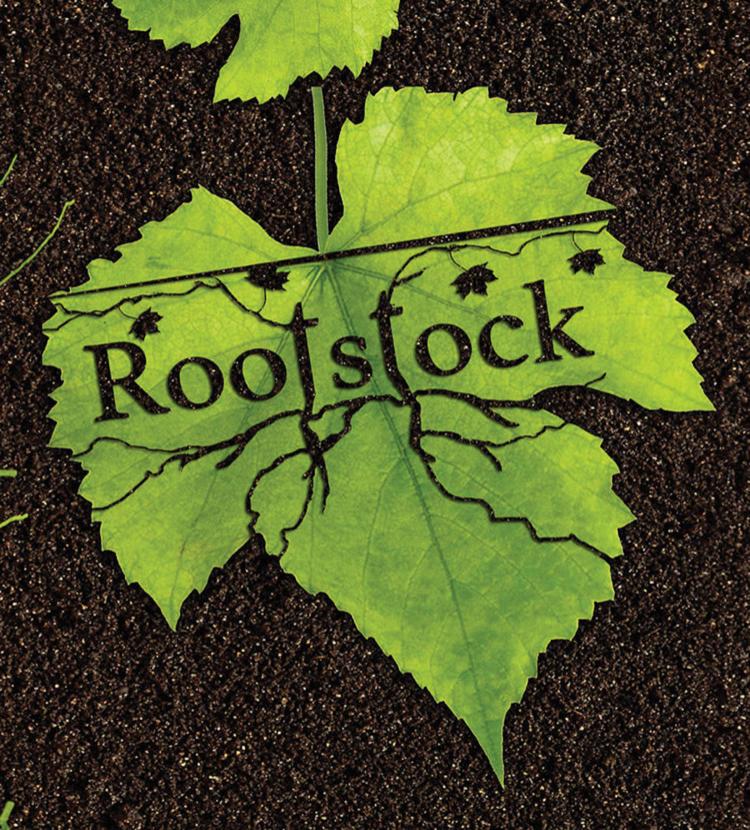 Now with these two all-consuming endeavors to manage, you'd guess that Joey has his plate full, right? Not so! Joey is also the founder of the Rootstock: A Texas Wine Festival. Rootstock is held annually at Indian Spring Park and features only high-quality Texas wines. Last year there were 18 Texas wineries and more than 1,000 guests. This year's festival should be even bigger. Rootstock 2018 will include a "Small Bite Challenge" where local chefs craft small bites to be paired with Texas Tempranillo.
Rootstock is exciting for Waco to have, as Texas really is on the cusp to being the next great state in terms of good wines and we are nearing some exceptional quality with vines finally aging from once young to now old. I know I am finding myself really touting our wineries, old and new. Fredericksburg has has already been touted as the new Napa Valley, perhaps we can be their Sonoma Valley?
Rootstock will be on April 14 and ticket sales are already available for sale online at www.rootstockwinefest.com. Attendance will be capped at 2,000, so don't hesitate too long to purchase your tickets. General admission costs $25 online, $40 at the gate, and all tickets include 12 complimentary wine tastings and a wine glass. There will be no shortage of great, local food and wine for purchase. For tickets to the VIP dinner on the Waco Suspension bridge, email joey@valleymillsvineyards.com.
Also of interest: Valley Mills Vineyards will be hosting an intimate Valentine's dinner at its tasting room, for which you can make reservations at 848-4343.
Winery In Review: Valley Mills Vineyards
From humble beginnings with dedication and hard work, Valley Mills Vineyards has become a winery winning medals in competitions from Texas to San Francisco.
Valley Mills Vineyards have a simple motto: Making wine is a delicate combination of high-quality grapes and superior fermentation and élevage techniques. Winemaking demands caring about the little details that make your experience flawless.
The winery is at 8532 Highway 6 North on the way to Valley Mills from Waco. Tasting room hours are 2 to 8 p.m. Thursday and Friday, noon to 11 p.m. Saturdays and noon to 5 p.m. Sundays (or another time by appointment).

This is the first Cabernet produced by the vineyard and has won a silver medal at the Texas International Wine Competition.
Aged in oak for over two years, this is a full bodied red wine with nice fruit showings of licorice laced cherries. This one will age nicely in the next year with the tight structure loosening up a bit to show off the smooth tannins.
This was a silver medalist at the San Francisco International Wine Competition.
Made from High Plains grenache that was lightly pressed, this beautiful expressive Rose has beautiful notes of strawberry, raspberry, watermelon and hints of mint.