Introducing children to the joys of nature and gardening can be a true joy to the parents or grandparents of that special child. A unique gift idea for this Christmas could be a gardening kit for a child. Let's look at a couple of ideas.
Dinosaur Garden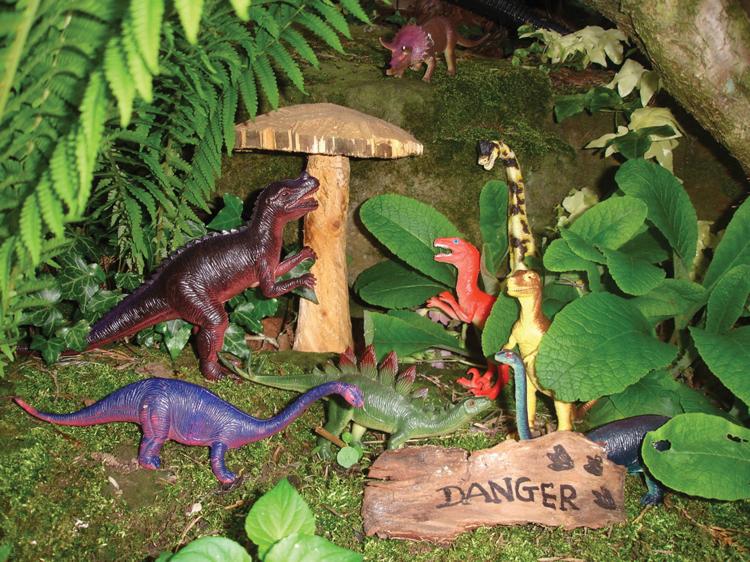 Children are often fascinated by dinosaurs. You can give them a dinosaur garden "kit" that will give them hours of fun as they learn about these strange prehistoric creatures. All you need are a few fun items to provide them with everything they need to start their own Jurassic garden.
To get started, let your imagination run wild as you thumb through a child's book on dinosaurs. These pictures will give you an idea of the sort of plants and other natural items your garden will need. One of the things you will notice is that many of the illustrations feature ferns and other more tropical vegetation. Look at your local gardening center to find many of these.
Ferns grow well in Texas if they are provided some shade and enough water to keep them alive in the heat of summer. Palms are often featured in these pictures, too. A good source of this kind of plant is the florist section of your grocery store.
Often you can purchase a pot with several primitive-looking plants growing in it. You will need to decide whether or not to have the garden in the actual garden plot, or to have it in a container. It can often be less messy if the garden is outside in a shady place where your child doesn't have to be so worried about spilling dirt and water in the house.
If you want to use a pot, look for one that has a larger surface area. You will want to be able to place a couple of dinosaurs among the plants and rocks you have chosen. To keep everything in scale, look for the dinosaurs first. Choose one scale for all the dinosaurs that will be in the scene.
Think about including some water for a small lake that your Brontosaurus can wade in, as kids will find the element of water to be especially exciting. If you think this is going to be quite messy and if it has to be inside, then you can make a hole for the water, place the dinosaur in the middle, and fill the hole with resin or the fake water that is located in the florist aisle in your local store. This substance is clear and is used to fill a transparent pot with "water" to make your arrangement look more like you just picked the flowers from the garden.
Mix the ingredients according to instructions and pour them around your dinosaur so he is surrounded by water. Of course, this arrangement is permanent and not as fun as real water. Whatever you decide, if your child does not have plenty of books on dinosaurs, you will need at least one to read to him so he will be able to learn as he plays with his dinosaur kit.
Fairy Garden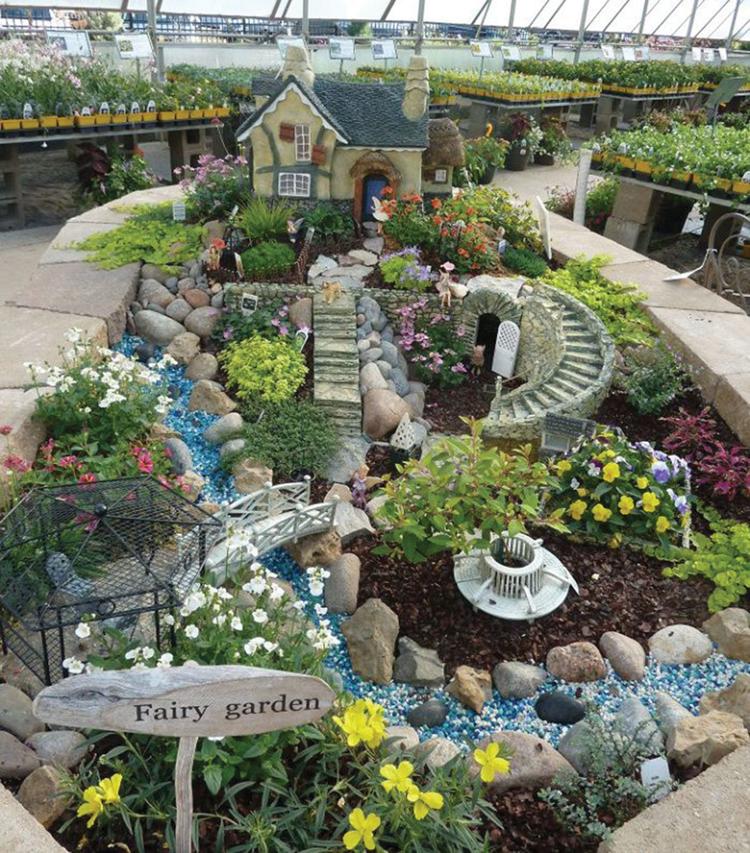 If your child likes fantasy, he or she will certainly enjoy creating their own little miniature fairy garden. There are many books out there on assembling fairy gardens. All the decorations, house and other features that you buy for this garden must be in the same scale.
Choose plants that tend to stay shorter and less wide than regular plants. Small leaves are a bonus, too. Thyme is a great plant for a fairy garden, as the leaves are not only small, they also come in several colors and leaf patterns. You can also use rosemary and trim it into whatever shape quite easily. With a little scissor work, you can trim rosemary into a pine tree or a rounded shrub. It can be great fun to shop for these items.
Soon, your imagination will be fired as you search for the perfect decorations to make your fairy garden come to life. This garden can also be in the ground outside or in a pot. Choose an area or pot with plenty of surface area for all your decorations. I recommend choosing the pot or garden area after you have bought the decorations, as you will be able to see just how much room you need.
If you are very brave and your child is old enough, you might consider making your own fairy houses together. Birdhouses are perfect for this job. All you have to do is cut out a door and glue it over the hole for the bird. You can do this quite easily by rolling out some polymer clay and cutting it into a rectangle for the door.
If you drag a knife lightly along the surface of the clay, you can mimic the look of wood grain. Then bake the door according to the clay's instructions. Polymer clay works well outdoors. I have used it for years. Over time, it might fade, but it can be repainted if you want to brighten it up after a couple of years.
Older children can be introduced to polymer clay to make many things. You just have to know your child and be sure he is old enough not to put it in his mouth. Polymer clay is NOT consumable. You can minimize any potential hazards by close supervision of any activity described in this article when working with children. For children too young to participate in creating decorations out of clay, make them yourself and wait until the child is older before suggesting the possibility that they could actually make something like a door or other item for their garden.
Whatever you do, bake these items in good ventilation just to be sure no one breathes concentrated vapors from the baking process. Otherwise, these items are great for developing creativity and imagination in a child.
I am looking forward to creating some of these things with my own granddaughter when she is older. I believe some of our happiest memories in life are moments when we have fired the imagination of children and helped them create artistic things such as these gardens.
If you will consider your child's interests, you might run into other tiny gardens you could create that showcase their creativity. For instance, is your child interested in cowboys, the military, history or science? All these things and many more can lead to ideas of miniature gardens you can create out of these interests. When I was a child, I was very interested in rocks and minerals. These could easily be used to fashion a mini garden showcasing a rock collection.
Hands-on experiences are among the ones that teach us the most and that we remember the longest. This Christmas, why not fire up your child's imagination and fun with these unique gift ideas? It only takes a little thought and planning to come up with an experience you can have fun with your child.