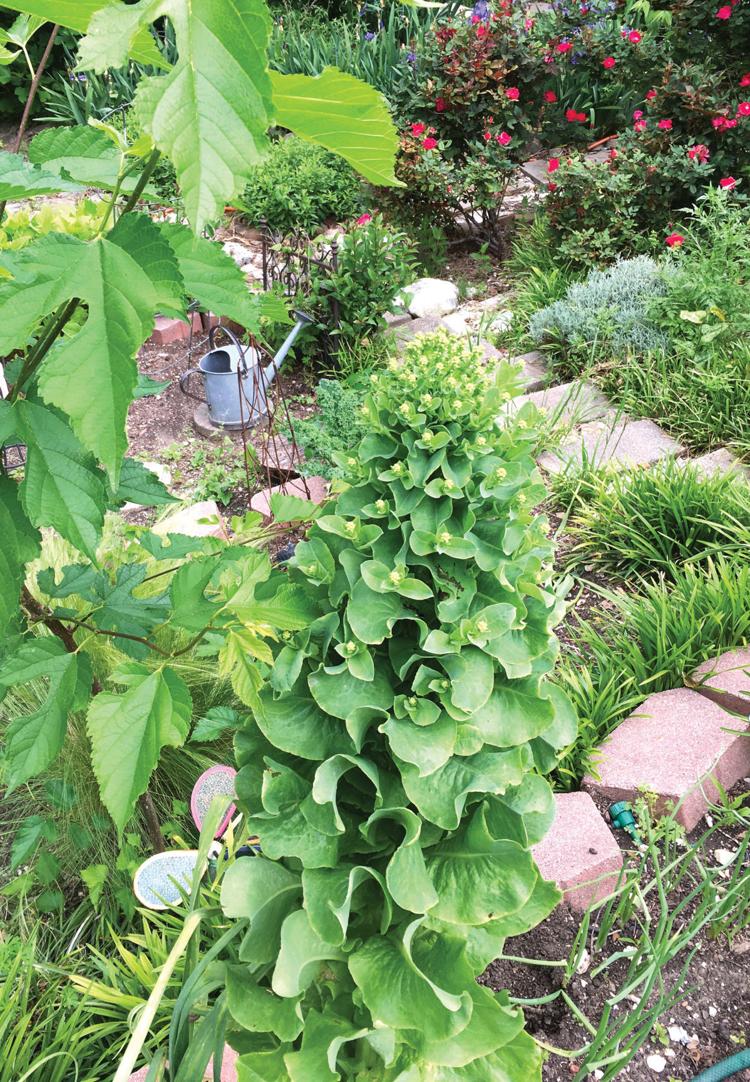 During the hard times in our country we have seen shortages, social isolation, and along with the tragedies, heroes have emerged to help so many, even at great risk to themselves.
I have marveled at the selfless service rendered by our doctors, nurses and emergency personnel. Here in Waco I was the beneficiary of a selfless service myself. A delivery service employee that often brought food to our door found out that our family could not find toilet paper. She came to our door the next delivery with a big pack of toilet paper.
She had to have ranged far and wide to find it. She gave it to us, not even allowing us to pay her for it. The next time she showed up with some yeast because she had heard I wanted to make bread. At a time when so much on the news has been heartbreaking, to personally receive such kindness much boosted my morale.
I wandered how I might do something to help others myself, as I am in a high-risk group and cannot leave my house. Then I thought of my article in Waco Today.
Everyone has now recognized the need for having emergency supplies when food may become hard to get. At times like this, it is a great idea to start a garden and grow some of our own fresh fruits and vegetables. In this article, I wish to give you some tips on how to do this so you can supplement your family's food supply.
If you do not have a vegetable garden, now is certainly a good time to begin making preparations for one. Fall is one of the best times to grow vegetables here in Central Texas. When the weather begins to cool off a little, you can start a fall vegetable garden. Plant things like lettuces, greens, beets, onions, garlic, radishes and herbs. Even though these things will not especially give you a great deal of food through the winter, they will provide some fresh food, and then in the spring they will begin to grow large and healthy, making a significant contribution to your healthy diet.
In the spring you can plant warm-season vegetables like tomatoes, potatoes, green beans, squash and green peppers.
Finding Space
If you do not think you have the space to grow a garden, then you need to use your imagination. Look for sunny spots here and there around your property. Tuck a few greens among your flower beds. Grow vegetables in pots wherever the sun shines for at least six hours.
You may find that scattering vegetables around the yard may make it more difficult for insects to find your plants. It will also be harder for diseases to spread. If you live in an apartment, a patio or balcony might be just the place to grow some tomatoes, green peppers or other vegetables.
Instead of growing nonproductive trees and shrubs, plant fruit trees and fruiting shrubs. Our area can grow blackberries. Many fruiting plants are attractive and will look great in your landscape.
Saving Seeds
Another good practice is to start saving seeds from your plants so you can be self-sufficient and won't have to rely on seed companies in the event of a shortage. In order to save seeds, you will need to plant heirlooms that come true from seeds.
Look for the label or description and get an heirloom variety or one marked as an open pollinated variety. For most plants, you harvest the seeds by letting the vegetable bloom. After it blooms, the seeds will appear. Let these dry out, then put the seeds in a paper envelope. You can even buy envelopes especially made for seeds.
Seeds need to be kept cool and dry. They may last for several years. Tomatoes require special care. As a tomato fruit becomes overripe, pick the fruit and put it in a jar covered with water. Secure with the jar's lid and leave it alone for about three days. Pour off the water and rinse. The pulp will rise to the top and the seeds will sink to the bottom. Pour off the pulp and collect the seeds.
Lay the seeds on a screen so they can dry thoroughly. When dry, store in a cool, dry place in an airtight jar to seal out moisture. If you want more information, go to www.howtosaveseeds.com for great information on seed saving specific to different types of vegetables.
The internet will give you much information regarding such things as survival gardening, homesteading and food storage. One caveat that I must mention is to make sure the information is not about how to garden in somewhere far away from Texas. Just yesterday I saw an article about using wood ash in the garden. Not in Central Texas!
Check for information that applies to our climate and soil type. I would also be very leery about information regarding a miracle product to use in your garden. There are no miracles, only good science in gardening. Be a good scientific investigator and check your information.
With a little diligence and effort, you can add to your food supply and supplement the health of your family. It is a goal worthy of all of our attention.