Plenty of excellent wineries dot the landscape throughout Central Texas. From the Texas Hill Country around Fredericksburg and going north toward Dallas and Fort Worth, there seems to be no shortage of good choices for wine fans.
Four of those successful wineries can be found around Waco: Valley Mills Vineyards, Waco Winery and Vineyards, Kissing Tree Vineyards and Red Caboose Winery.
Each are finding success, both in patronage and picking up awards at competitions. Growing good grapes and turning out fine wine isn't a certainty, but these businesses are making it work.
Waco Today visited with each to get a glimpse of the work involved in running a winery.
Valley Mills Vineyards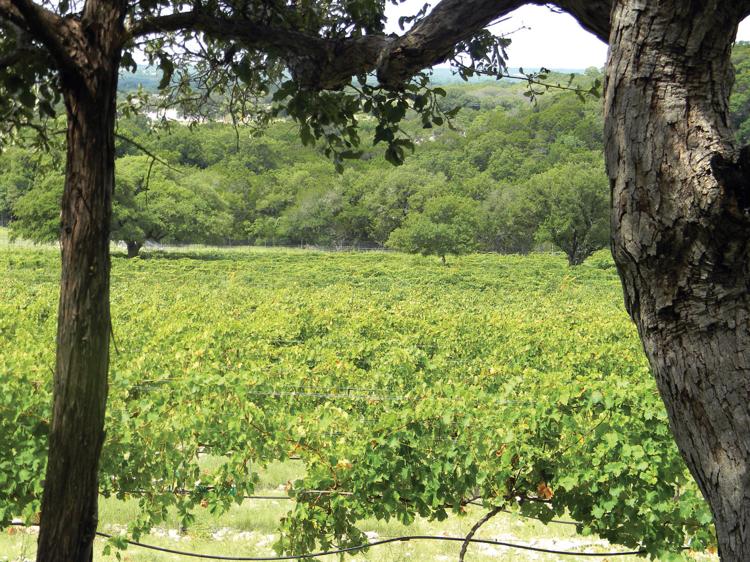 Joey Bagnasco loves to walk up the hillside of their vineyard in Valley Mills and admire the view.
Rows and rows of vines and a glimpse of the valley below make for a picturesque scene.
But there's a lot of work involved in running a vineyard and the work is hot in late summer when the grapes are ready for harvesting.
Bagnasco is the general manager for Valley Mills Vineyards, which he runs with his parents Candace and Dr. John Bagnasco. The Bagnascos began the winery in 2007 planting their first acre of grapes on their 33-acre plot outside of Valley Mills.
It was originally a joint effort with a physician colleague, Dr. Bill Peper and his wife, Amy, but now the Bagnascos as the sole owners, working with seven other growers in the area to produce their wines.
A fair amount has been self-taught, reading books on the subject of winemaking and wine growing. Joey Bagnasco also worked for a time at Pedernales Cellars near Fredericksburg and was mentored by a couple of master winemakers.
"We've gotten lots of positive feedback, won awards and have satisfied customers" he said.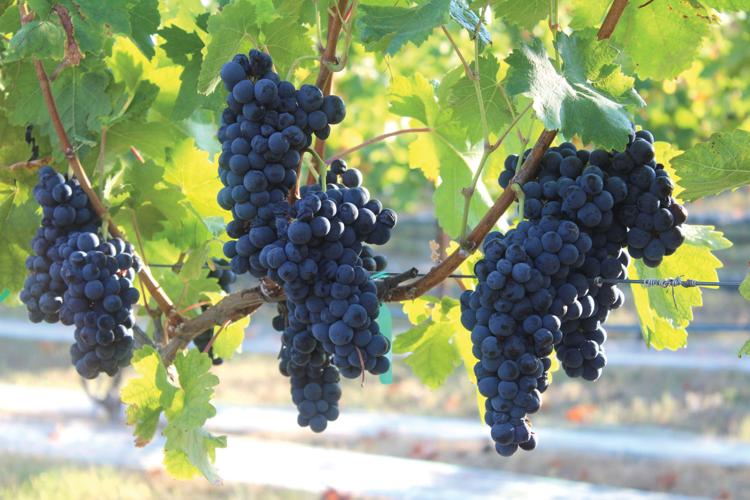 Valley Mills Vineyards has been growing in its followers and recognition with award-winning wines.
It recently experienced success with its Estate Tempranillo and Rose wines, as both won silver in the prestigious San Francisco International Wine Competition.
Joey runs the day-to-day operation as his father continues his work as a physician and is limited to weekends primarily at the vineyard.
"My father brings the passion (to winemaking)," Joey said. "My mother is the more natural management-type, handling the booking and scheduling."
They did a video from this year's harvest that can be found on their website.
Bagnasco was in high school when the first vines were planted and his parents asked him to help out.
"I thought it was neat and everything, but I didn't think of it as a business or a career," he said.
The vines grew well along that hillside and the Bagnascos have been going strong since.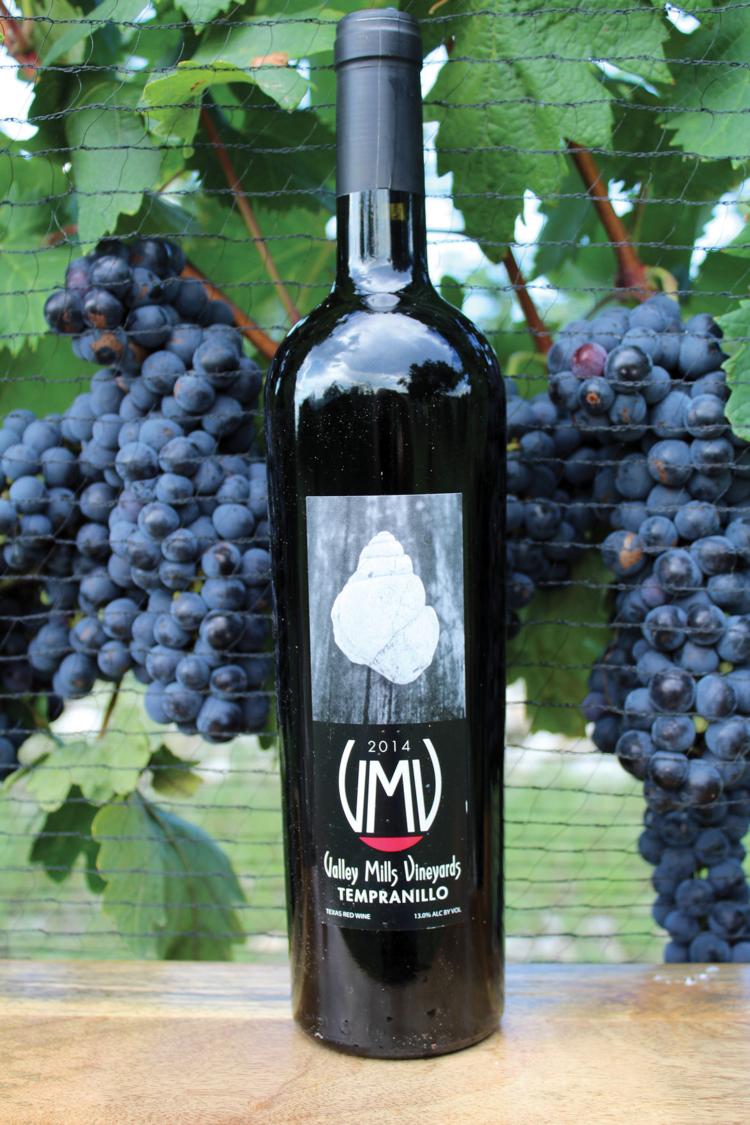 The Tempranillo and Viognier grapes have done especially well. This year they harvested 9½ tons of Tempranillo, Joey Bagnasco said. Muscat canelli and Grenache are also grown at the vineyard.
Success in growing depends on knowing the best grapes for the climate and soil, Bagnasco said. Central Texas has more of a Mediterranean-style climate, though its temperatures tend to run a bit higher, he said.
"If you don't have the right grapes for the climate it can be a challenge," he said.
He said the business produces about 60 percent red wines and 40 percent white. Valley Mills Vineyards' Tempranillo and Cabernet Sauvignon are among their popular wines.
The business' wine club, which provides members with 12 bottles of wine during the course of year, has done well, he said. It's also not surprising to find some of those wine club members helping harvest time.
The tasting room, located at 8553 State Highway 6 North between Valley Mills and Waco, opened in 2010. Its hours are from 2 to 8 p.m. Thursday and Friday, noon to 11 p.m. Saturday and noon to 5 p.m. Sunday. Appointments can be scheduled at other times.
Live entertainment is performed on Saturday nights for people looking to enjoy music while sipping their wine. Private dinners and wine and food pairing evenings also help familiarize people with Valley Mills Vineyards.
While Joey Bagnasco didn't initially envision a career in the wine business, now he can't see doing anything else. But it require a steady focus for the year-in and year-out challenges of growing grapes and turning them into wine.
"It's a business for the patient," he said.
Waco Winery and Vineyards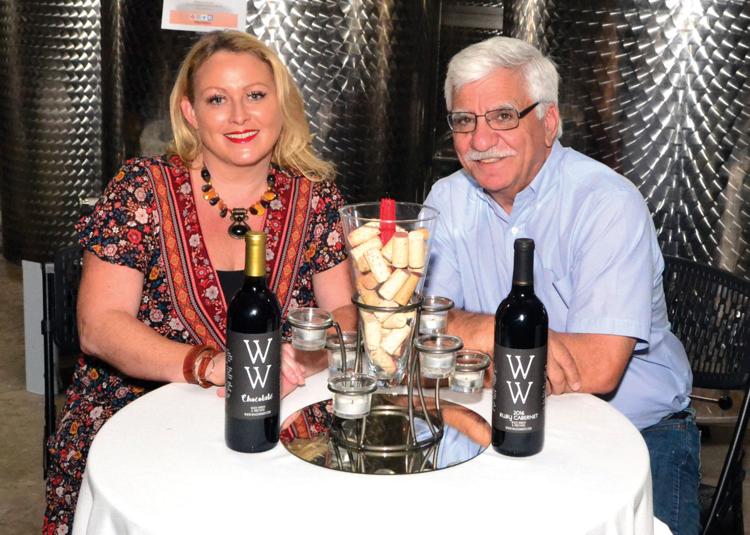 Waco Winery and Vineyards will continue to make wines, hold tours and have weekend events at its facility at 6826 E. State Highway 6, but soon it will be adding a tasting room in downtown Waco.
Owner Jerry Federico and general manager Rebekah Gilliam are hoping to have that tasting room at 708 Austin Ave. open by the end of September. It will include a rooftop patio for the enjoyment of customers.
Gilliam said music and dancing will be part of the activities at the tasting room, and not just on Friday nights like the "Wine-Down Fridays" it currently holds at the Highway 6 facility.
Gilliam envisions music three nights a week and perhaps even a poetry night.
She said everything about the downtown tasting room will be local – from local performers and artwork, down to the tables being built for the place.
Federico has owned Waco Winery, formerly Tehuacana Creek Winery, since 2014 when founder Ulf Westblom stepped away from the daily operation of the winery. Westblom remains a part owner in the business.
"Ulf and I have been friends since 1999," Federico said. "He taught me about winemaking and is my mentor."
When Westblom chose to step back he "wanted to keep in the family, so to speak," and Federico was glad to continue.
The name change to Waco Winery and Vineyards made sense, too, Federico said, noting that the business would show up as "Waco winery" on Internet searches.
The winery has done well at the Highway 6 location, he said, noting that visitors from out of state and even other counties have visited there. But having a tasting room downtown will give the business a much better presence, he said, and not everyone from Waco felt like making the short drive out of town.
He also noted that parking at the Highway 6 site could be problematic in inclement weather, and sometimes they had to cancel events.
"People want a consistent schedule," he said. "The tasting room will give us a presence. I think it will make a big difference."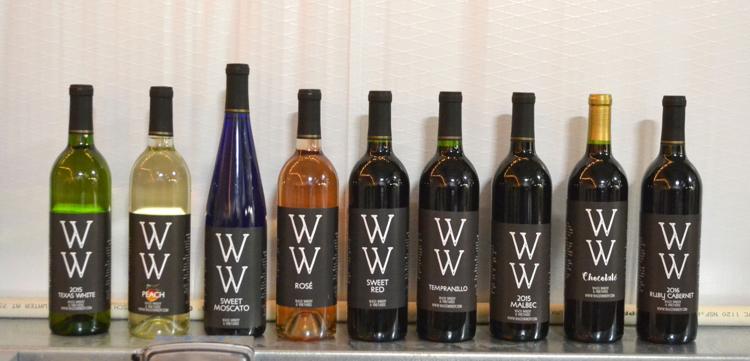 Another initiative Federico is excited about is a "buy the vine, buy the wine" concept. In this program, a customer will purchase grapevines that Waco Winery will plant, care for and ultimately produce wine specifically for the customer with grapes grown from those vines.
"It's like a super wine club," he said.
Waco Winery primarily produces port-type wines. Its Malbec and Tempranillo wines are popular, but Federico is expanding the choices. For example, the business now has three dry red wines available because there's more of a call for those.
"The wine palate of Texas is becoming more sophisticated," said Federico, who has lived in Central Texas since 1984. "Mainly people wanted the sweeter wines and lighter reds. Now there's more interest in deeper reds and robust wines."
Gilliam added that the downtown tasting room will have a balanced offering of wines.
The downtown site had been a plan for a while, Federico said, it just ended up taking longer than he hoped.
"The community has been really supportive," he said. "It's a family thing and we're learning from our customers. Rebekah has done a great job in providing what the community wants."
Opening that downtown site can't come soon enough.
"In 2014, we had some grand ideas," Federico said. "It's taken longer than I thought, but I think the patience will pay off."
Kissing Tree Vineyards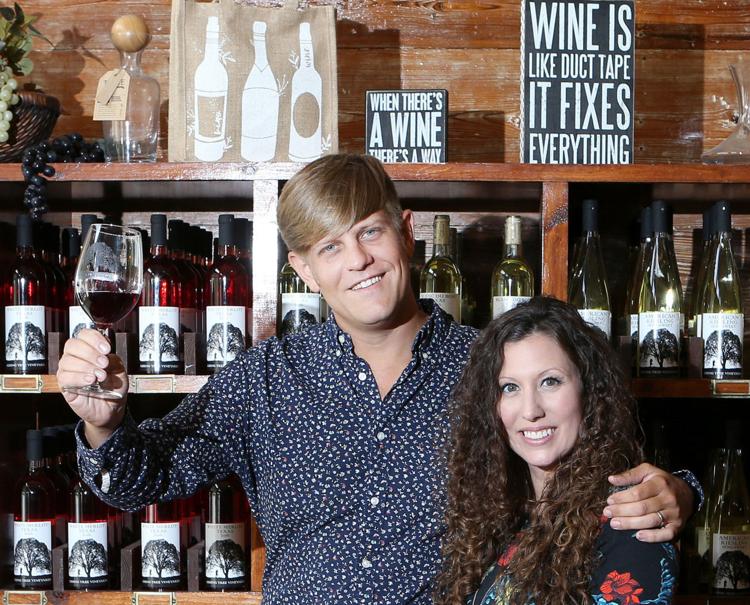 Chris and Crystal Grider were high school freshmen when they had their first kiss in a hackberry tree in Eddy.
From there love blossomed and now they share a growing wine business, appropriately named Kissing Tree Vineyards.
The last three years have been a whirlwind for the couple, who have been stunned by the growth of their business and their store at 109 N. Third St. in Eddy.
Chris Grider and Crystal Johnson met as ninth-graders in 1997 at Trinity Christian School in Dallas. While on a weekend trip to Crystal's family farm in Eddy they kissed on a branch in that hackberry tree.
In 2002 the couple eloped and honeymooned in the Texas Hill Country. The thoughts of owning a winery came soon after. Both attended Dallas Baptist University, then taught school in Dallas and McKinney and worked at winery in Dallas.
Crystal's mother Dorothy offered the Eddy property with that special tree for them and their two sons to move to and start a vineyard in 2014. They planted 200 vines in 2015 and another 2,200 the next year, all while teaching at Connally High School.
"We were making wine full time and sleeping part time," Chris said.
In March 2016 they decided to focus completely on their wine business and left their classrooms. Their store, in a 3,800-square-foot building that includes the historic 1901 First National Bank, opened June 11 last year.
Despite the construction on Interstate 35 that runs right next to the building, the Griders are stunned with the number of people who come in, especially on weekends when they serve food and have live music.
"It's amazing," Chris said. "We're in Eddy and we have all this construction, yet we've gotten busier and busier."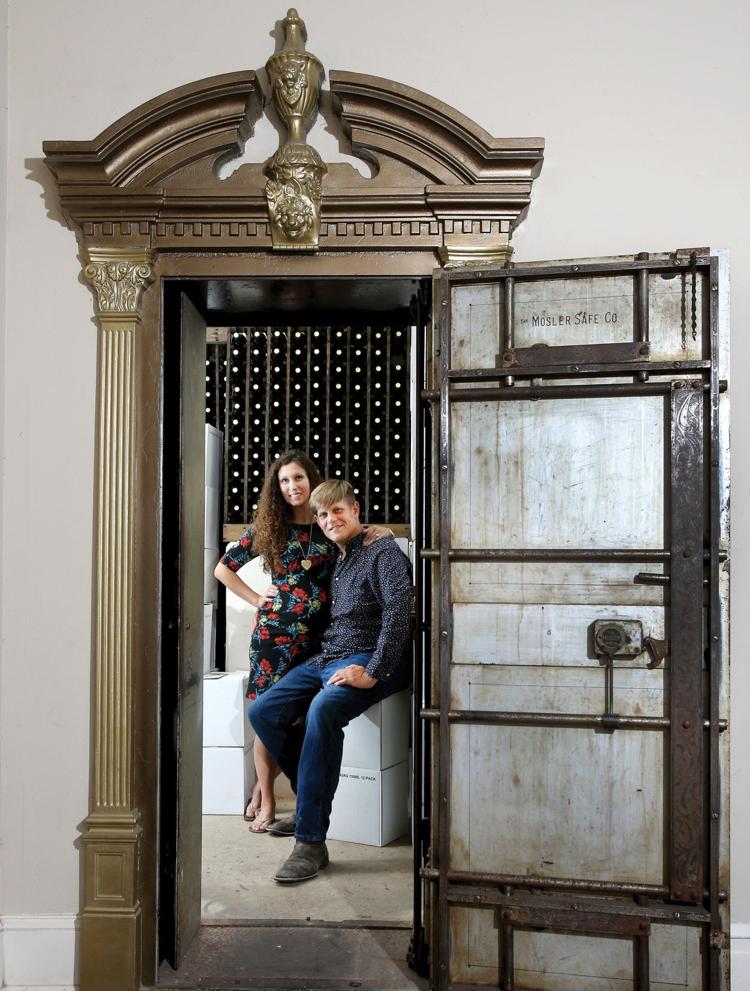 Kissing Tree produces a wide variety of wines, from Cabernet Sauvignon to Merlots, White Zinfandel, Lenoir and Reisling, to name a few.
"We have different wines for different tastes," Crystal said. "We produce enough variety of wines that everyone will like something."
Among their speciality-named wines are First Kiss, a sweet and soft red, and French Kiss, a blend of Cabernet Sauvignon and Syrah.
"Merlot has been our backbone," added Chris. "Especially our White Merlot, we're known for it."
It's usually the first one they run out of, he said.
Because Kissing Tree is still new, many weekends have been spent at wine festivals, giving people a chance to taste their wines.
"It helps people know about us," Chris said.
The winery has been a regular at the Downtown Waco Farmers Market, too.
"The Waco Farmers Market has been so instrumental in getting us off the ground," he said. "When we make a blend we take it to the Farmers Market and have people give it a taste test and let us know what they think about it."
Kissing Tree's store does more than house bottles of wine. It is spread out with tables and couches for sitting and relaxing. The next room off the store serves as an art gallery. The old bank serves as a banquet room that includes a small stage for live performances. Entertainers such as Brett Hendrix and Holly Tucker have performed there.
The back of the bank still has the original vault, which now doubles as Kissing Tree's wine cellar. A nice patio in the back allows customers to sit outside, sometimes smoking the cigars that Kissing Tree sells.
Italian food is served every Friday and Saturday night at Kissing Tree. Only two entrée choices are offered to avoid overwhelming the cook, but the menu changes each week, Chris said.
Crystal loves to see people come and have fun at the store.
"This feels like an extension of our house," she said. "It's a place you can relax and feel comfortable."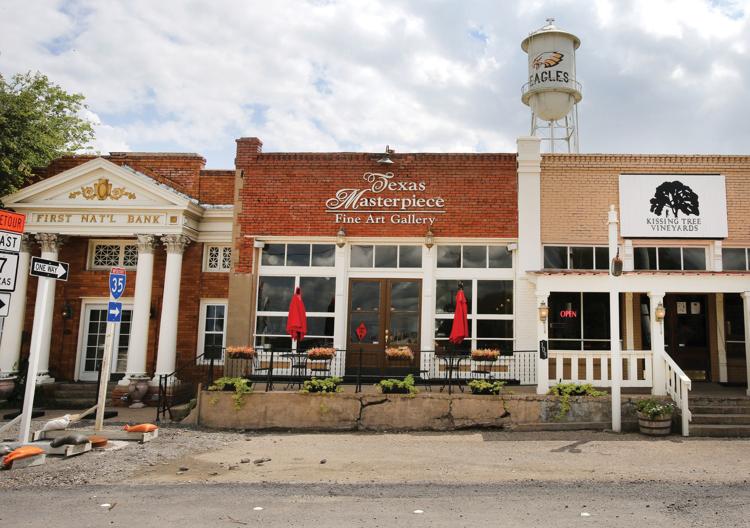 While it would seem the couple has their hands full with the store and expansion of their production room in Falls County, they also have a eye toward downtown Waco.
Chris said this fall they hope to open Taste by Kissing Tree Vineyards, a full-service restaurant as well as a café bistro. They have a 3,000-square-foot property at Cleveland Avenue and Seventh Street for the restaurant and bistro.
"We want it to be a gourmet coffee experience with a coffee shop vibe," Chris said, adding that the restaurant would serve lunch and dinner.
"We want to offer a unique space for Waco," he said.
But the wine and making relationships are the top priorities.
"We make wine that we like and I love the feeling that people enjoy themselves when they're here," Crystal said. "We have customers that have become amazing friends."
Red Caboose Winery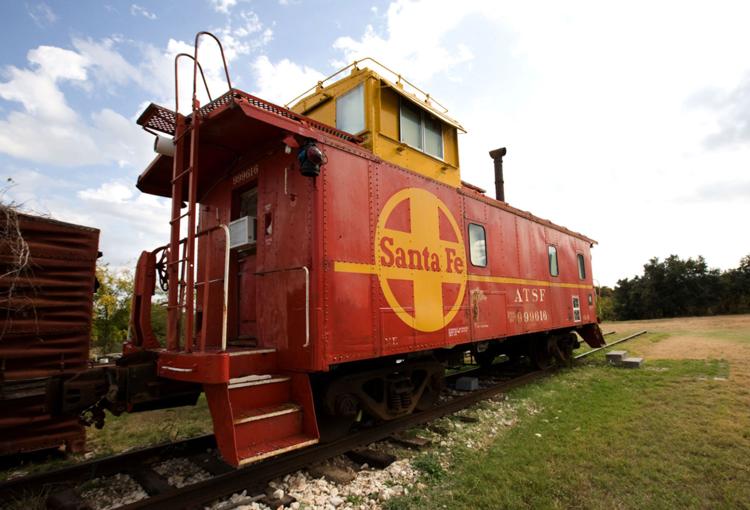 Gary McKibben surprised a lot of folks when he starting growing grapes on his ranch outside Meridian.
"People couldn't believe we were growing grapes out of solid rock," said McKibben, referring to the limestone that is prevalent in Bosque County. "We planted some vines to see if they would grow, and they did."
Today, those grapevines thrive and his Red Caboose Winery has garnered prestigious awards at wine competitions in recent years, proving that McKibben knows exactly what he's doing.
While McKibben jokes that he kind of fell into winemaking, he admits that's not completely true.
McKibben, who is a commercial architect, had dabbled in growing grapes when he lived in San Luis Obispo, California, in the 1970s and early '80s. But he moved to Texas in 1984 and was working in Dallas when he began looking for a getaway home away from the big city. He found it with a 200-acre ranch outside Meridian, which he bought in 2001.
In 2003 he planted six rows of cabernet sauvignon grapes despite admonitions from experts that they wouldn't grow well in the limestone rock.
"We didn't tell anybody what we were doing for three years," he said, in part to avoid more scrutiny, but also noting that's the usual time from planting until the vines start producing grapes.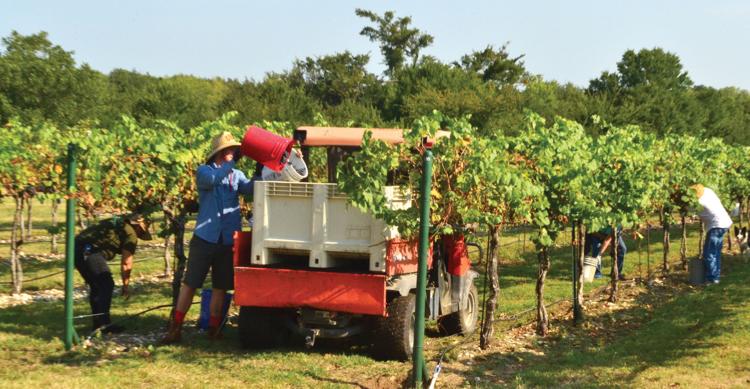 Twenty-eight acres of grapes are planted at the vineyards in Meridian, where the red caboose that the winery gets its name from sits. The restored caboose served as McKibben's weekend cabin while building the winery.
Thirteen different varietals are grown by Red Caboose, which harvests grapes from three different vineyards. His Tempranillo wines are among his most popular.
"We use Old World winemaking practices," he said. "It's unfiltered, all natural and very few sulfites go into our wines. Everything is done by hand."
McKibben is especially proud of the green building practices used in the winery.
Rock for building was excavated at the site and the facility was constructed to minimize heat from the sun. Collected rainwater provides irrigation, while solar panels on the roof and geothermal wells provide the heating and cooling needed for the winery.
The winery won the Botanical Research Institute of Texas International Award for Sustainable Winegrowing in 2014.
Thanks to his sustainability efforts at Red Caboose, he has been sought by other wineries to design plans for them.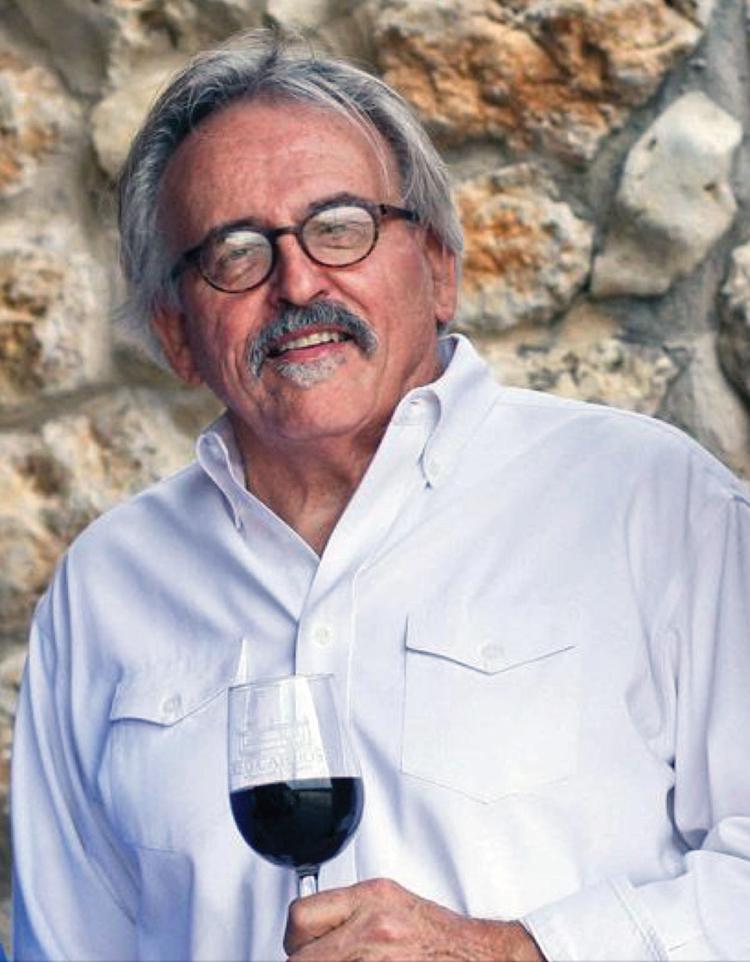 The Meridian winery hosts tastings on Saturdays, where there often is live music off the patio.
Nearly six years ago, McKibben added a tasting room and deli in Clifton at 903 S. Avenue G. It is open noon to 7 p.m. Thursday and Friday, noon to 8 p.m. Saturday and noon to 5 p.m. Sunday.
That's been a great addition, he said, drawing people from Waco for the shorter drive to Clifton than to the winery in Meridian.
"We get lots of traffic from Waco," he said. "You serve some food; you serve wine. It works really well."
For $15 tastings, customers can sample six of Red Caboose's wines. Bottling also is done at the Clifton location.
Any success for the winery he credits to the grapes.
"We have exceptional quality grapes and that's giving us exceptional quality wines," he said.