Nothing captures the flavor of New Orleans like gumbo, jambalaya and étouffée. But there's no need to leave Central Texas for the Big Easy to satisfy the craving for Creole when local eatery Cajun Craft offers all the spice and sauciness of authentic Louisiana cuisine closer to home.
Owner Kim Bui opened Cajun Craft at 601 S. 11th St. near downtown Waco to offer the community great food with an emphasis on Cajun-style cuisine.
Kim is a self-proclaimed stickler for recipe authenticity and fresh ingredients. She travels to New Orleans each year, taste-tasting meals and trying new dishes.
"I select the recipes for Cajun Craft and make them my own," Kim said. "Cajun food is like barbecue — everyone has their own recipe. Cajun food is about spices … not spicy!"
"When people from Louisiana come into the restaurant, I embrace their thoughts and opinions about the food. I have ears to listen to my customers," she said. "One Louisiana native said we have 'the best damn crawfish étouffée' they've ever found in Texas!"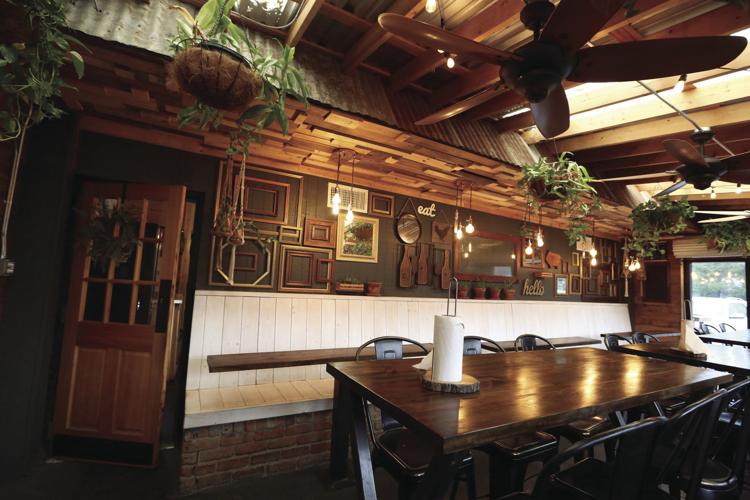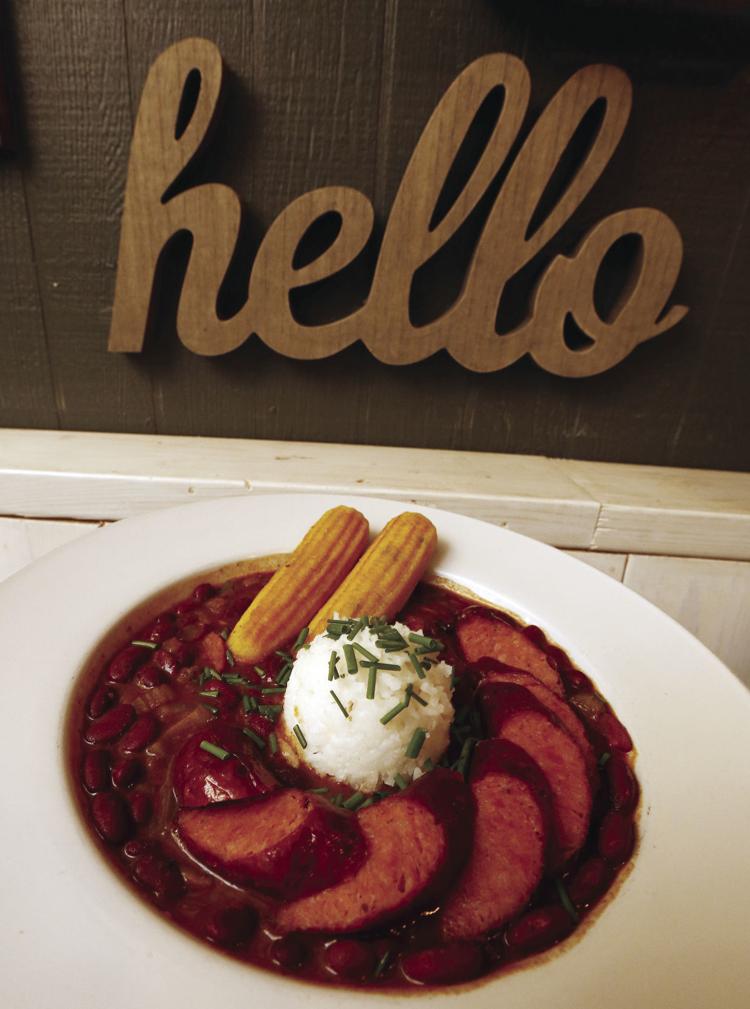 Kim attributes her love of Cajun cuisine to a childhood spent in the coastal community of Rockport. Her ancestors came to the United States from Vietnam to escape the war and find a better life for themselves. Kim and her brother Hau were born in America, and settled in Rockport with their parents when the blue crab business was booming.
Like Kim's family, thousands of Vietnamese refugee families moved to the coast where there was a demand for experienced shrimp and blue crab fishermen.
As the Vietnamese communities settled into the coastal lifestyle, the French influence on both Cajun and Vietnamese cooking created a "Viet-Cajun" cuisine. Kim's family members were restaurateurs and "shrimpers," so she grew up shucking and slurping oysters alongside her father and uncles. She became accustomed to the freshest quality of shrimp, crab and crawfish.
"When we have oysters on the menu, I'm the one back there (in the kitchen) shucking them," Kim said. "I know what to look for in fresh Gulf oysters. By the time they get to the customer, the oysters have been out of the water no more than two days."
Kim demands the same attention to freshness in her other menu items, as well.
"Our top seller is the fried catfish basket, made with All-American Mississippi catfish," Kim said. "Some restaurants use catfish originating overseas, which requires no regulations to ensure product safety. Our fish is fresh, never frozen."
From Chicken to Cajun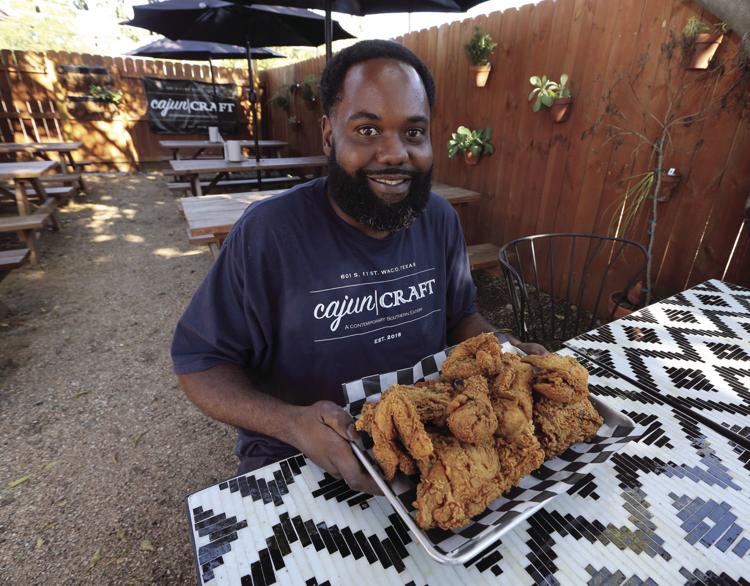 After Kim and her boyfriend, Kevin Johnson, graduated from Texas State University in 2014, she considered opening her own restaurant. The couple visited Waco frequently, and Kim fell in love with the downtown area. In 2016, she opened Cajun Craft at the site of the legendary Krispy Chicken, known for serving the best fried chicken in Waco since the 1970s.
Krispy Chicken's former chef, Kevin Dixon, is a native of New Orleans himself and shared Kim's vision for her new restaurant. He chose to stay as the chef at Cajun Craft and, together, he and Kim tweaked the chicken recipe. Kim said the chicken is still the best in Waco, but it has been updated from the original recipe.
"Our chicken is fresh and made-to-order," Kim said. "'Fresh' means it hasn't been sitting under a heat lamp. This isn't fast food, so we don't start cooking the chicken until it's ordered. If you're in a hurry, you might want to go somewhere else."
Cajun Craft is a restaurant for families and run by family. In addition to Kim and Chef Dixon, the staff includes her brother, Hau, and his girlfriend; Kim's boyfriend and his brother; and even her mother and father.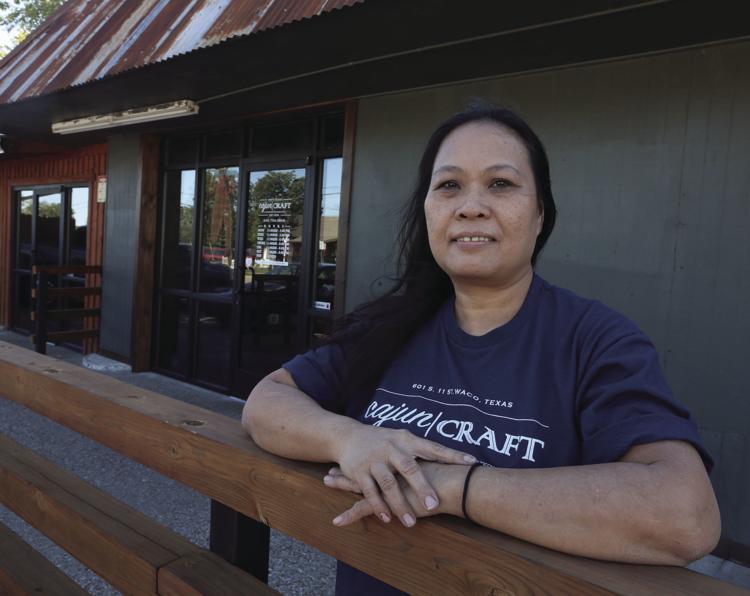 Vietnamese Food Choices
Due to customer requests, Kim's mother cooks and serves traditional Vietnamese dishes Wednesday through Saturday each week. Her specialties include pho, a homemade noodle soup with chicken, beef, brisket or shrimp; a spring roll bowl served with rice noodles, bean sprouts, peanuts and fish sauce; and a new item — banh mi, a sandwich of barbecued grilled pork, pickled carrots and onions, cucumber, cilantro and Vietnamese butter.
"My mother cooks traditional Vietnamese food from scratch," Kim said. "She doesn't cut any corners!"
The restaurant's extensive menu includes Cajun- and Creole-inspired classics such as boudin (pork and rice) links; po' boy sandwiches with shrimp, oysters and catfish; red beans and rice with Andouille sausage; and jambalaya (a rice dish made with chicken, Andouille sausage, shrimp and vegetables). Meal prices range from $8 to $18.
"My personal favorite meal on the menu is the catfish Atchafalaya," Kim said.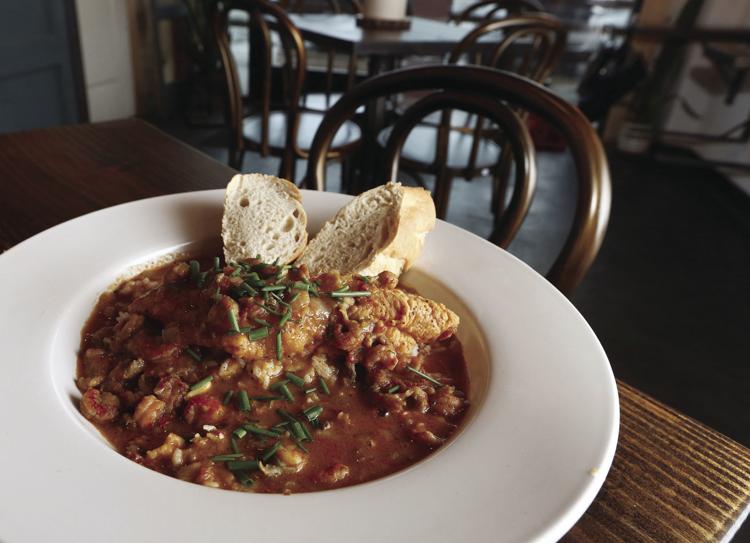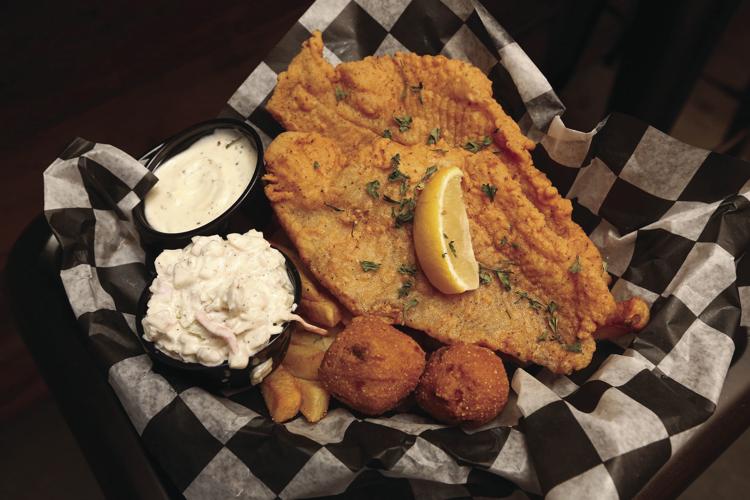 This entree features catfish served over a bed of rice, smothered with crawfish étouffée and topped with chives for $15.
The crawfish étouffée, by itself, is one of the most-requested dinner items among restaurant patrons. This popular Louisiana dish features crawfish tails in rich Creole sauce, served with white rice and french bread. A small portion costs $8.50 and the large portion is $14.
The restaurant offers a daily lunch special from 10 a.m. to 2 p.m. Monday through Friday. Entrée options include country-fried pork steak, shrimp po' boy, Creole-fried shrimp and Southern catfish. Specials include sides and a drink for $8 to $9.
"The shrimp po' boy is the most popular selection among the lunch customers," Kim said.
Desserts, Too
Cajun Craft's Louisiana-inspired dessert menu includes beignets, airy deep-fried pastries sprinkled with powdered sugar, and Nutella bread pudding, a homemade treat filled with Nutella and drizzled with chocolate syrup, chocolate chips and powdered sugar.
"Our Nutella bread pudding was voted No. 1 in a recent customer survey," Kim said. "Like all of our foods, the bread pudding is made fresh here in the restaurant."
Cajun Craft has gained a growing clientele during the past two years, mainly from word-of-mouth and dining reviews.
"Our customer base used to be mainly tourists, but now it has evolved into locals and regulars," Kim said. "Our clientele includes Baylor students, the business community and neighborhood folks. We treat everybody like family."
Kim transformed the original walk-up Krispy Chicken into a relaxed, casual atmosphere that accommodates up to 85 diners. Her architectural goal was to honor the history and integrity of the original building, while providing a clean, modern design. Indoor/outdoor eating areas feature warm wood finishes, casual dining, picnic tables and hanging baskets. Alcohol is not sold at Cajun Craft, but patrons are welcome to bring their own beer or wine.
"We want to give people a place to know what good food is," Kim said. "I take pride in giving good service, too. Good food and good service make the difference. This is a great place for friends and family to gather with a six-pack, eat some food and have a nice time."
---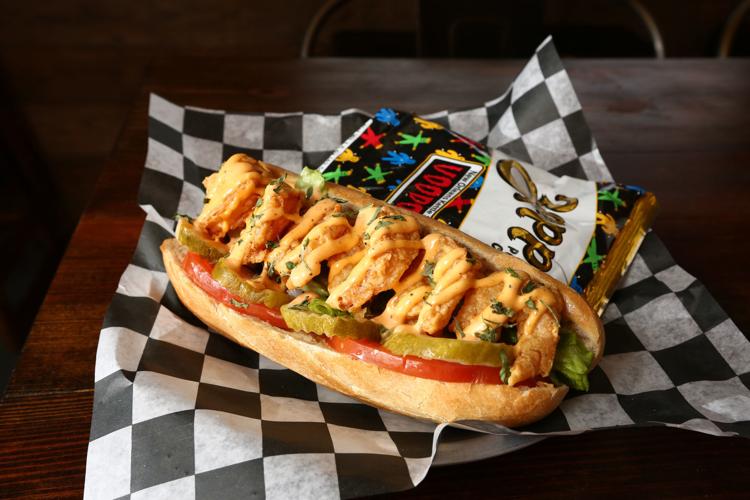 Cajun Craft
Mon-Tues, 11 a.m. to 3 p.m.
Wed-Sat, 11 a.m. to 8 p.m.
Also on Facebook and Instagram