Renae Palmer and Jill Davis do plenty of interior decorating, but more than anything else, they consider themselves designers first and foremost.
That's evident in the work they do with Palmer Davis Design LLC, in Woodway, which does everything from reworking the look of a room, to remodels and renovations to new construction.
But it's the remodeling that both say they truly enjoy.
"I love seeing the transformation from what it was to what we can make it," Jill said.
Both have interior design degrees from Baylor, but they also bring their own special skills and experience to their job.
Jill worked in real estate and started a family before going to Baylor, but she grew up around the construction and interior design business. Her father had a construction business while mom worked in a flooring store.
"I love finishing the inside of homes," she said.
Renae, meanwhile, lived for 16 years in El Paso where her husband Ray worked for a law firm after graduating from Baylor. While there she worked as an architect on commercial projects.
When they moved to Waco in 2005, Renae and Jill worked together for a few years — at one point with interior designer Christi Proctor, with whom Renae went to Baylor — before striking out on their own with Palmer Davis Design in 2011.
They have stayed busy since. So busy that they recently brought on board another new designer to their team.
"Design is a big puzzle," Jill said. "We love to see how all the pieces come together, making it both aesthetically pleasing and functional."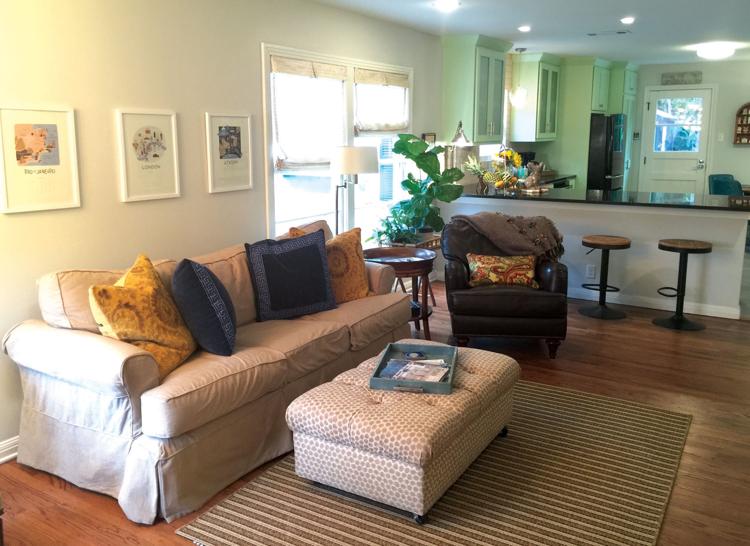 One project in particular they enjoyed completing last year was taking a dilapidated late 1950s-early 1960s bungalow-style house near Cameron Park and transforming it for Airbnb.
"It was bad," Renae said of the original state of the house. "There were bags of trash throughout."
But Jill said they liked "the bones" of the structure and it underwent a complete renovation, turning the attached garage and an apartment above it into a living area and kitchen with a circular staircase leading to a loft bedroom above. It also went from a three-bedroom, one-bath structure to one with two bathrooms after converting a closet.
They did all of the interior decorating as well, giving the house a fun look, Jill said.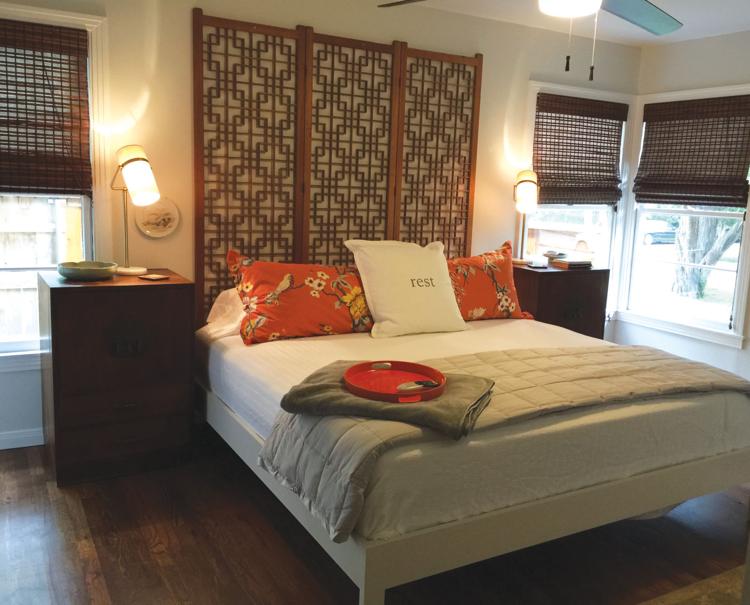 It was with Airbnb for all of two months, they said.
A visiting married couple of Baylor graduates liked the remodel so much, Renae said, they was purchased it as a second home.
"They wanted it as is, with everything in it," Renae said.
That in itself provides satisfaction for a job well done.