When Dr. Nancy Grayson opened Lula Jane's at 406 Elm Ave. four years ago, she had great faith in the strength of the East Waco community. Today, her vision for creating a space where people from all areas of town can meet has exceeded even her expectations.
"My goodness, when I started the bakery, I knew if we didn't do something exceptional, and if we didn't do something excellent, there would be no reason for people to come across the river," Grayson said .
Lula Jane's, named for Grayson's grandmother, serves made-from-scratch baked goods, hot coffee and a daily lunch special created from herbs and vegetables grown in the on-site garden.
"It's not just in the food, but in the environment and the people who work as a team who represent the spirit of East Waco," she said. "We have great food, not just good food, and we have terrific people who care and make every person who walks through the door feel valued. People like to come and be here because it's a feel-good place. They tell us when they are at Lula Jane's, they feel joy. What better review can we get than that?"
People who have not come to East Waco in a while may be surprised by what they see, she said.
"For me, the most significant bridge that we've gapped is gathering people together unexpectedly," Grayson said. "It's become the community gathering place that I'd hoped it would, but even surpassing that. People are meeting here from different parts of town and the county and state and getting to know each better than they did before the bakery. It's so joyful. People love to come and get know other people."
The goal was to strengthen the community and spur economic development for Elm Avenue and East Waco and to honor that history and heritage at a gathering point in that part of town, she said.
"I would look back and see that Tony DeMaria's, Marilyn's Gift Gallery, Jasper's Bar-B-Que are all the people who have been there and made the community solid. The Jockey Club is back open as a barber shop and they are just delightful and are joining the energy," Grayson said. "Lula Jane's was my attempt to sort of catapult a little more energy into development for East Waco. Right now, watching the development in East Waco is really fun because it's grassroots, it's local, it's by people intentionally opening businesses that are positioned to make Elm Street a destination."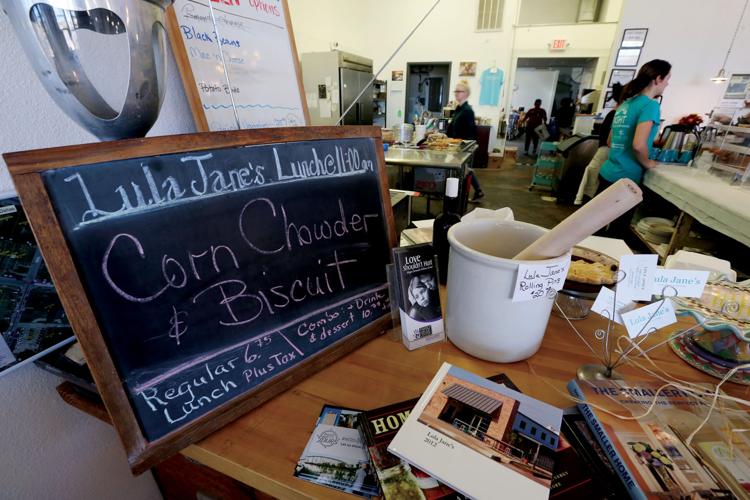 The synergy is taking off as more people are discovering an area of town that is eclectic and welcoming.
"What I think we see emerging with real speed and energy is that Elm Street is becoming the destination instead of just a place on the way to somewhere else. People are beginning to say this is a great part of town, and it's so much fun," Grayson said.
She's not surprised, though, since she has always believed in the area. She founded Rapoport Academy in 1998 on the deserted Paul Quinn Campus just down the street to serve as a charter school for low-income minority students.
The school defied the odds and grew to have classes from prekindergarten through 12th grade, receive exemplary ratings and earn national awards. She served as its director until 2011 before trading in her role as educator for her new role as businesswoman, both professions with the common denominator as a community advocate.
"I've known that for 15 years and now people are starting to pay attention. Watching people begin to purchase buildings around here to restore is so cool, bringing life back as it was years ago," she said."
Her dream of what could transpire was not to start with a blank canvas and create a new and shiny place. Instead, she wanted to extract the culturally unique aspects of the neighborhood and expand on its own special vibe.
"I wanted it to be funky, I wanted it to be artsy. I wanted it to be little shops that attract people to come, and I think that's exactly what we are seeing happen," Grayson said. "It's not tight and cluttered and difficult to navigate. It's a really easy part of town to get around, and that's going to make it even better as business begin to develop."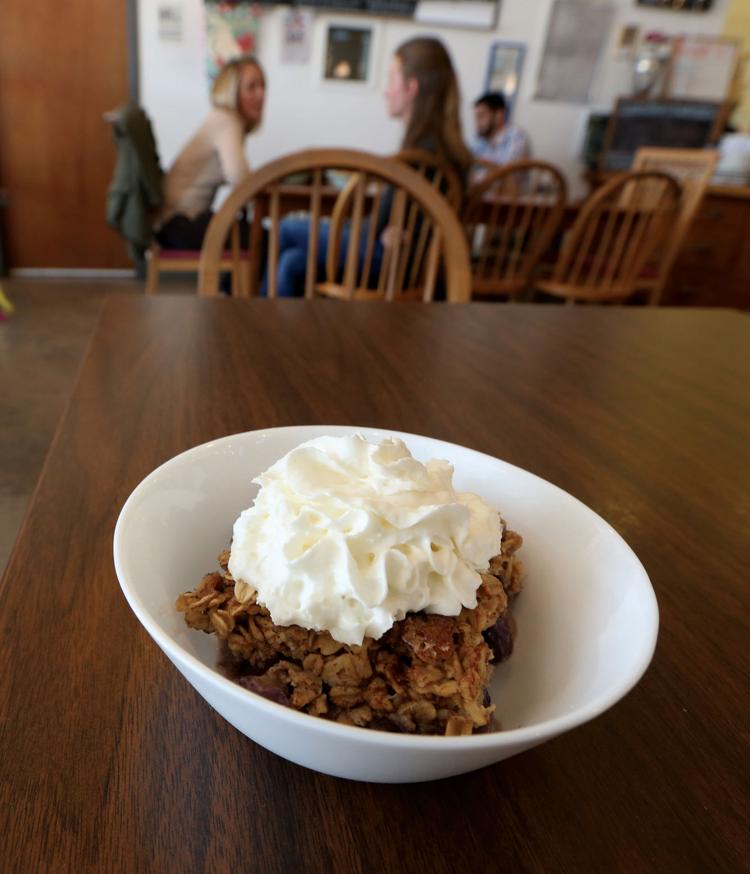 Lula Jane's offers a pleasant atmosphere where guests can sit indoors or outdoors and enjoy the historically accurate exterior and adjacent pocket park. The idea is to serve up a feeling of belonging along with every dish.
"Our attitude fuels their attitude. We are not dishing out food alone. We are hosts and hostesses to East Waco," Grayson said.
It's about demonstrating that which some say could not happen.
"People said, 'Nancy this is not going to happen in your lifetime,' but I knew it could. All the naysayers are just going to rethink their naysaying," Grayson joked. "We even built cottages behind Lula Jane's. People said, 'No one is going to want to live there,' but they do. You can be in the Elm Avenue area and shop and eat and still walk across the bridge and shop downtown and walk back home. Where else can you do that and have a yard and a community? It's a true community of people who have lived there for generations so it's a solid, stable neighborhood. There's a whole lot to love about East Waco."
Lula Jane's attracts customers of all demographics, she added.
"We have a lot of men from both sides of the river. We have some people who think this is a lady's lunch location, but no, sometimes we have more men in here than women."
The bakery has gained attention as well for its creative concoctions, breakfast treats, lunch specials and the popular Thursday cakes.
"We have made some top 10 lists, we've been told," Grayson said. "The baked oatmeal is supposedly one of the top 10 reasons to visit Waco. Our breakfast items are a draw."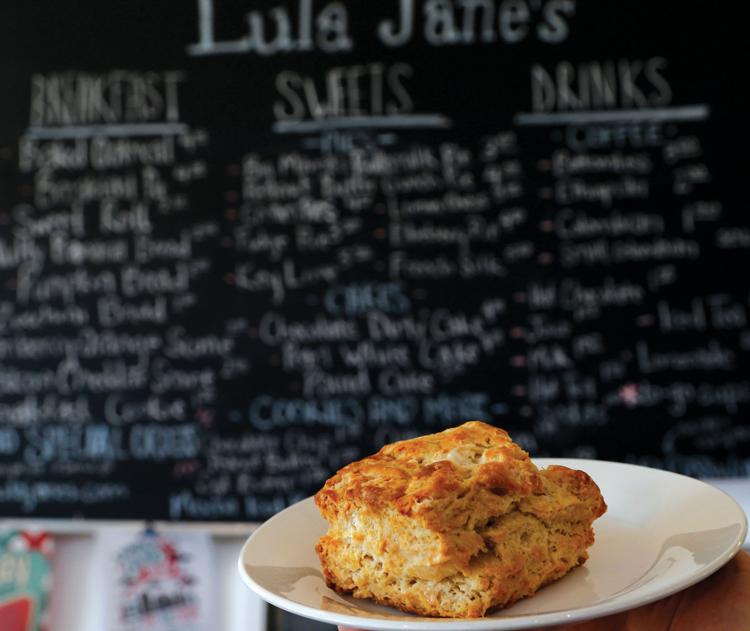 The daily lunch menu evolves from the freshest ingredients available locally, seasonal favorites and a preference to the vegetarian side.
"We continue not to have much meat in our lunch," she said. "We only have one meal a day, and it's based on what's fresh and organic each day. We are very creative in the way we put our meal together for that day with herbs and spices, and it's healthy and delicious. And we sell out almost every day. It's exciting that you can do the right thing, and people are responsive."
The daily meal is posted every day on Lula Jane's Facebook page. Mouth-watering descriptions include tamale pie with beans, tomatoes, zucchini and yellow squash cooked in poblano sauce and covered in cheesy cornbread. A teaser for the next day's lunch boasts of roasted corn and potato chowder served with a Lula Jane's biscuit.
To serve this level of freshness, Grayson worked to obtain a special permit from McLennan County to use produce out of a fresh garden in the restaurant.
"We were the first garden-to-table restaurant in McLennan County four years ago, and we fought for that," she said.
"When we buy vegetables and fruits from local growers we research that those growers use steps to grow healthy food that is good for people. We take that responsibility seriously. I've been out to review gardens to make sure the way they grow, the way they fertilize, the way they pick vegetables and the way they store them are good for servicing at Lula Jane's."
She said the meals most often are vegetarian.
"When you see tamale pie, we're not talking ground beef," she said. "We are talking vegetables that lend themselves to marvelous flavor and a full tummy. You have to work hard at producing a lunch that tastes good, looks good and fills you up. Sometimes it means adding cornbread to a veggie chili to get a full range of what you need."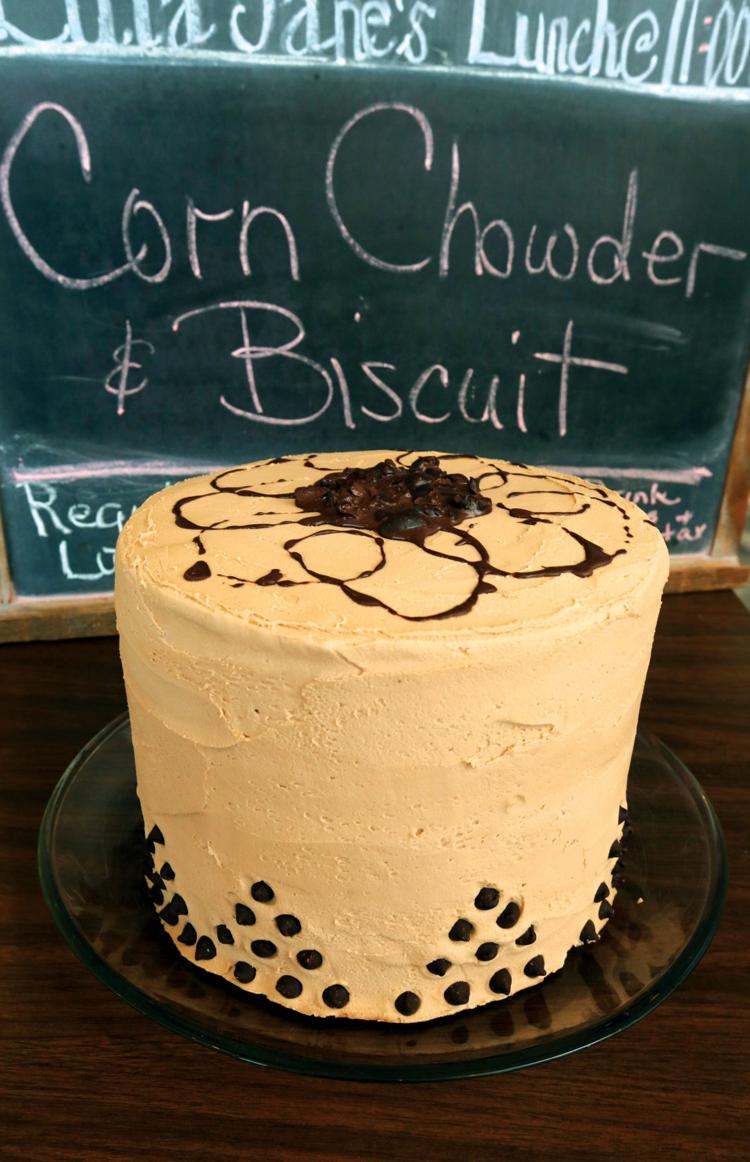 True fans of Lula Jane's also eagerly watch for the Thursday cakes, which are delectable and sell out by the slice very quickly.
"The cakes grew out of the creativity of our chefs and bakers at the bakery," Grayson said. "We get together and decide what will be our Thursday cake. It's a culmination of teamwork. The Thursday cakes are anticipated by people, and they wait for 3 o'clock on Wednesday when it's posted on Facebook so they can call and get a slice. If they want to order a whole cake, we can make it."
A recent beautiful Thursday cake layered coconut, lemon and rich yellow cake slathered in cranberry compote buttercream icing and is so specialized that it may be created just once for Lula Jane's customers. Three delicious layers of apple spice cake simply decorated with brown butter buttercream frosting for an elegant appeal.
Cakes are about $6 a slice and from $25 to $55 whole.
"There's not a hierarchy at the bakery. The bakery is not me, the bakery is us," Grayson said.
Bread is baked fresh at Lula Jane's, and "weekend" bread is baked Thursday through Saturday "so folks can come in and buy whole loaves for the weekend."
Other delights on the menu are cookies and brownies ranging from $20 to $35 a dozen, jalapeño cornbread, quiche, specialty scones and fruit and custard pies.
"We do something called 'Dinner is Done,' which is our fresh food that is frozen in two-person servings so you can stop by the bakery and pick up dinner," Grayson said. "It's a different way of looking at how we feed Waco. It's not traditional."
Lula Jane's also taps into the First Friday events that have picked up steam in downtown.
"We just started the First Friday dinners to match the other side of the river. For most months, we have a three-course seated gourmet dinner. It's BYOB if you want to bring wine in and is $45 per person," she said. "Please make reservations so we know when to seat you."
Taking that experience up to the next level, Lula Jane's also offers a fine dining experience.
"We've also had fine dining subscription dinners for only 30 people. Everyone comes at 6:30 p.m. The invitation goes out to those who've never missed a dinner. Then they go out to anyone who has only missed one dinner," Grayson said. "Priority invitations are based on the percent of the fine dining meals they have attended. Sometimes we have openings, and people who have never been to a dinner have an opportunity to come."
The five-course gourmet dinner is served for $135 per person, and they sell out.
"We do things like fly in lamb from New Zealand," she said. We serve food that you typically cannot get in Waco in this format."
Tue-Fri, 7:30 a.m. to 3 p.m.