In November of last year, I visited my sister, Doris, in Valley Mills. We attended a ceremony at the W.R. Poage Legislative Library at Baylor University established in honor of the longtime Congressman Bob Poage, who gave me a job in his Washington office in 1963.
I was scheduled to fly back to the Washington, D.C. area late on Sunday. On Saturday, I asked Doris if she would attend church with me on Sunday. Before I left I had a strong desire to attend services at the Shiloh Baptist Church located between Crawford and Waco.
I had never attended services there, but I knew that church. In fact, I had been there for the dedication of the new sanctuary and offices back in September of 1961.
As we crossed a beautiful stream and approached that little church, we read the words on the marble cornerstone on the aging building: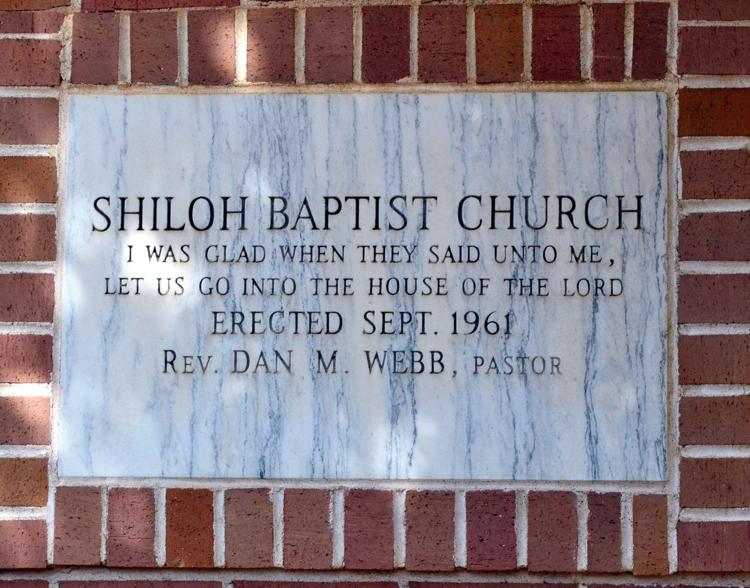 I was glad when they said unto me,
let us go into the hosue of the lord
Dan M. Webb. The memories began to cascade over me.
It was my uncle, Carl Jones, who himself was a pastor, who introduced me to Dan Webb. They were fellow pastors of small Baptist churches in the area.
That was in 1956, when I was a student at Waco High School. My uncle Carl had suggested that I work part time while in school, and Dan was on the managerial team at an H-E-B grocery store in Waco. My uncle arranged a meeting with Dan for me and two of my younger brothers, Billy and Tommy.
Dan met us with three white shirts and three black bow ties — the H-E-B dress code. My shirt was too small, but somehow Dan pulled my collar tight enough to allow the tie to be attached.
We were hired on the spot as "sackers" at H-E-B #4 in the Fairgate Shopping Center on Bosque Boulevard. The old H-E-B building stands to this day and now houses a large furniture store.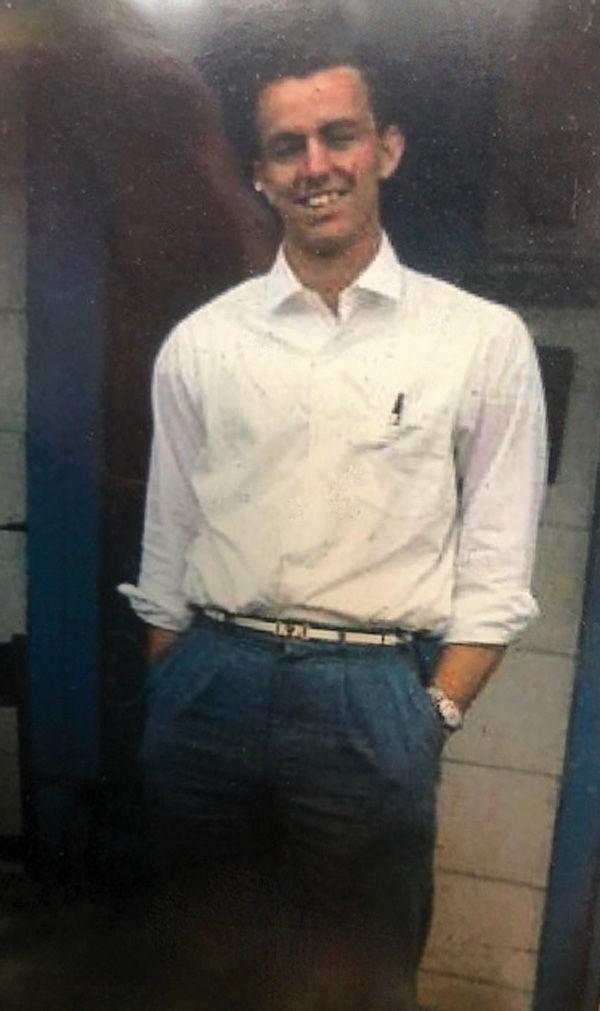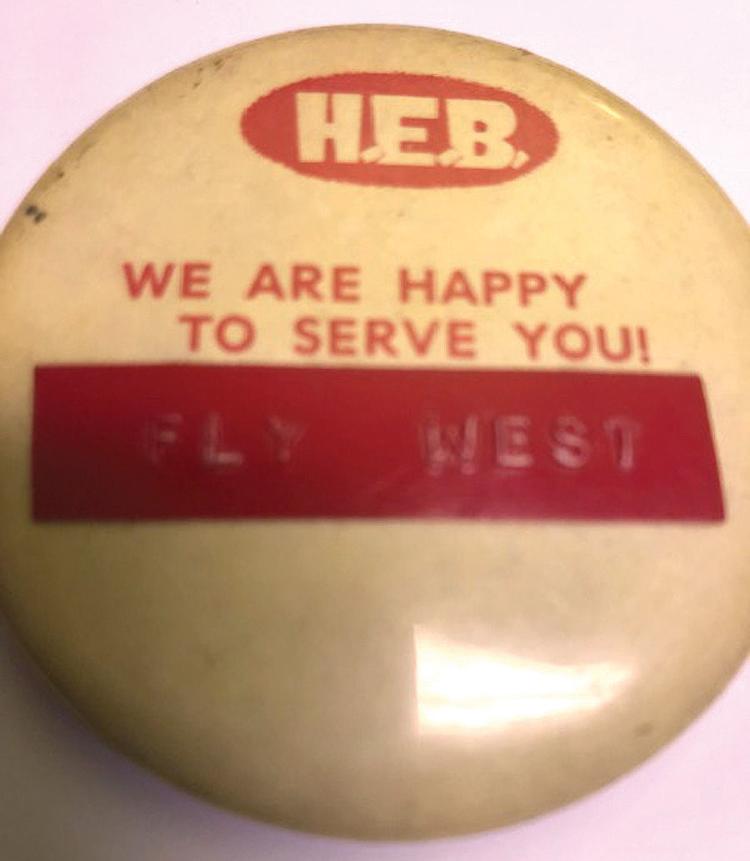 I became close to Dan as I worked at H-E-B while I finished high school in 1958 and went on to Baylor night school, eventually earning a degree in 1963. That year the local congressman, W. R. "Bob" Poage hired me to work in his Washington office.
Working at H-E-B those years was a great experience. I became a night manager, serving in three H-E-B stores in Waco, but Dan was always my "boss."
Dan was a good and exceptional human. Several years before I met him, Dan met a young woman named Pearl Urban. Pearl was one of six or seven siblings. Sadly, Pearl's mother and dad had died shortly before the marriage.
Pearl and Dan simply decided to take all of the children into the household. Now, Dan was responsible for a rather large family. He and Pearl were magnificent parents.
Looking back, I never recall Dan ever complaining or seeming tired or worried. Dan was always steady, firm and strong.
But what does this have to do with Shiloh Baptist Church? A lot, in fact. You see, for about the entire time I was at H-E-B, Dan was serving as pastor of that church. Of course, he was working full time at H-E-B as an assistant manager.
He did not talk much about his church — at least not until he initiated a project to totally rebuild Shiloh Baptist Church.
First, Dan began selling "bricks" for the new church. He sold bricks for a dollar each. Dan had many, many friends at H-E-B, including scores of customers. A multitude of bricks were purchased.
Then, things got a little more serious.
I was stocking shelves in the Fairgate H-E-B one day with my good friend, Rickey Powitzky, when Dan approached us with a stern expression.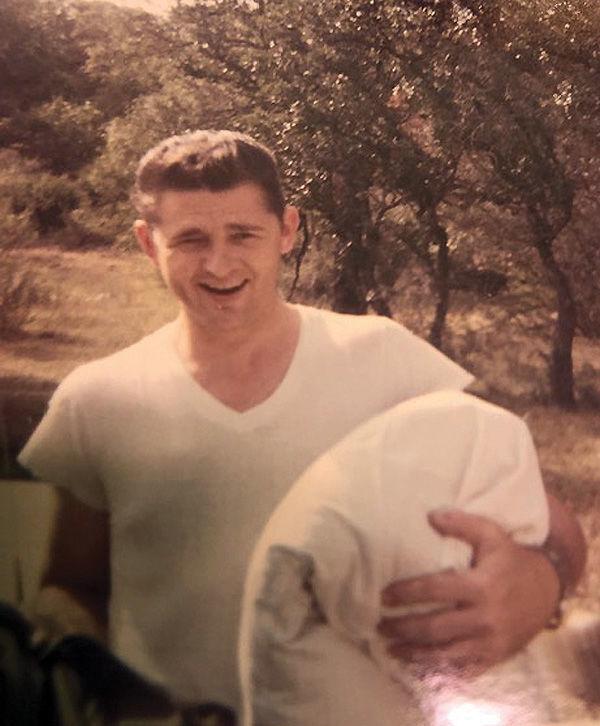 At first, Rickey and I thought we had done something wrong, but Dan simply asked us if we had been giving anything to a church recently. We both admitted we had not, with the exception of the two or three bricks we each had purchased for the church.
Dan smiled and thanked us, but he said he was going to give us an opportunity to do something even more special.
The opportunity, he said, was for the two of us to purchase an entire pew for the new church.
At first, we meekly told Dan that buying a pew was way too much for us. Dan smiled and put his hands on our shoulders and said there was no rush, and he would make it easy on us.
He said he would meet us in the store office on every payday. There, he would take our donations and give us a receipt. We, of course, agreed to buy the pew. Dan was very persuasive in a gentle way.
I think we each paid about $5 per payday. This went on for a few months. Finally, one day Dan congratulated us on having completed the purchase of the pew. He told us our names would be on that pew.
In September of 1961, Rickey and I were invited to the dedication of the new church building. There was a large crowd, as I recall.
Sure enough, fixed on the last pew on the left side of the sanctuary, was a small brass plaque that read: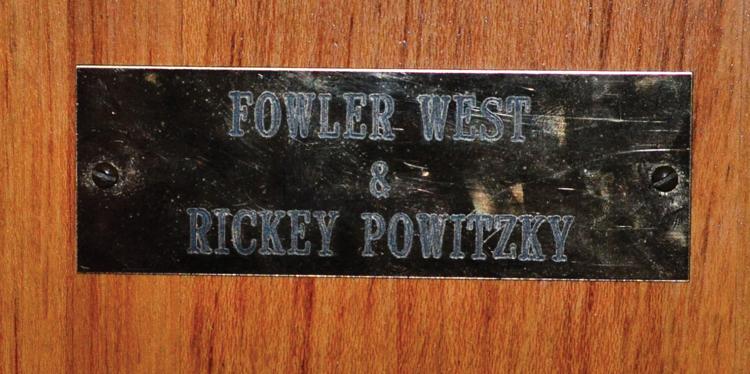 Fowler West & Rickey Powitzky
When Doris and I attended that service at the Shiloh church last November — some 57 years after the dedication — our pew with the plaque was still in service.
When I took a close look at the plaque that Sunday, a person sitting in the pew said he had never noticed the plaque in the years he had attended services there.
But I noticed it, and I quietly felt both proud and sad. I was proud to be a small part of that church, but I wondered if anyone there ever knew Dan Webb.
Did any of the present membership think about how or when the church was built. However, it was also apparent that this monument to Dan Webb's tireless toil and great faith was now getting old.
Was the congregation thinking of remodeling or replacing the building? Silently, I asked, "How could they?"
Yet time moves on. Others must step up now. The last lines of our mother's favorite poem, "Where Go the Boats" by Robert Louis Stevenson read:
"Away down the river, a hundred miles or more,
"Other Little Children shall bring my boats to shore."
And so it is with the beautiful Shiloh Baptist Church. Yes, others will decide what is best. While there will be no Dan Webb to lead them, others will lead.
I lost track of Dan when I took the job with Poage in 1963. Many years ago, I read that Dan had passed away. He had transferred to become a supervisor for H-E-B in Austin. I wrote Pearl a letter and tried as best I could to explain how I shared her grief.
Dan, I said, was a gift to us all.
As Doris and I departed the service, there was the marble cornerstone again.
We drove across the little stream that bore witness to the history of that small church. The stream and the church will continue in the years to come.
Dan Webb may have passed on to the reward that surely awaited him, but he never left the place he built so long ago. He will always be with me as well.