Sharing her personal story of faith, betrayal and healing, Dr Sheila Graham Smith is speaking out about freedom and honesty and the power of transparency.
In her book, "Tell the Truth About Adultery," recently released on Amazon, Smith brings forward her experiences that she says are both timely and not uncommon. The response to her message has confirmed her belief that the taboo topic of adultery, especially within the clergy, has fostered isolation for church-goers in need of support.
"It's been surprising to me and affirming," the Waco resident said. "It's a scary thing to make yourself this vulnerable and to put yourself out there."
Smith was a pastor's wife more than 20 years ago when she learned that her husband was having an affair. Devastated and heartbroken, Smith found herself alone in her misery and struggling with her position as a role model for newly married couples and other church members.
She eventually picked herself up and sought ways to silently cope and heal. Part of that process involved journaling her thoughts creating a manuscript for her emotional and painful journey.
She offered her story for publication at the time but was rejected because the story was too personal, she was told. As time and life continued, the opportunity to share this story resurrected and she decided the time was finally right.
"I've gotten reactions from some people who were very close to me say, 'Why are you doing this? It's done. It's over with. You're doing great, leave it alone,'" she said. "I think that surprised me more than anything."
Others recognized that Smith's story resonates and inspires openness.
"I also have gotten the opposite from family members and very close friends ... the typical 'I'm so proud of you. I support you. I hope this reaches the women who you intended for it to reach.'"
She reinforces that her message is meant to be healing and purposeful.
"Women have sought me out not only online but in person," she said. "They want to tell their story to someone, and I'm the safe person to tell it to because they know I'm going to understand. It's literally blown my hair back the women who have approached me."
Smith was born and grew up in Beirut, Lebanon, and considers herself bilingual and bicultural. Her blog at SheilaGrahamSmith.com.is followed internationally.
"I'm getting these reactions not just from immediate inner circles but from everywhere," Smith said. "Women need a safe space to speak their truth. At this age, if I can be that safe place I'm so grateful."
Instead of sweeping marriage infidelity under the church pew, Smith advocates transparency because she lived through the shame and embarrassment.
"That was part of my journey what I had to go through," she said. "As a minister's wife, you feel guilty because you are supposed to know all the answers. We used to lead marriage seminars and when all this came out, I felt like a fraud."
Shocking Reveal
The joy Smith experienced as a pastor's wife was squelched when one night on one of their weekly date nights, her then-pastor and husband revealed in a matter-of-fact conversation that he was involved with a woman at a church where he served as an interim pastor.
Stunned, Smith pleaded for restoration in the marriage. She learned that was not a mutual desire, so her role transformed into pretending to live a life that was no longer in sync with what she had taught others.
"Sometimes you are the de facto wedding coordinator," she said. "That was a great joy for me."
When Smith was faced with betrayal in her marriage, she also had to face a sense of guilt.
"I felt guilty about all the churches where we had pastored because I always felt like I was a partner in the pasturing," she said. "It's been very hard for me to go back and visit friends in these churches because I felt guilty and ashamed. It was one of the areas I had to heal through."
Yet she resolved to remain connected with her church family.
"The church I'm in now is the same church I was in during this horrible time and thankfully I've had 95% support and encouragement (regarding her book)," Smith said.
Empowered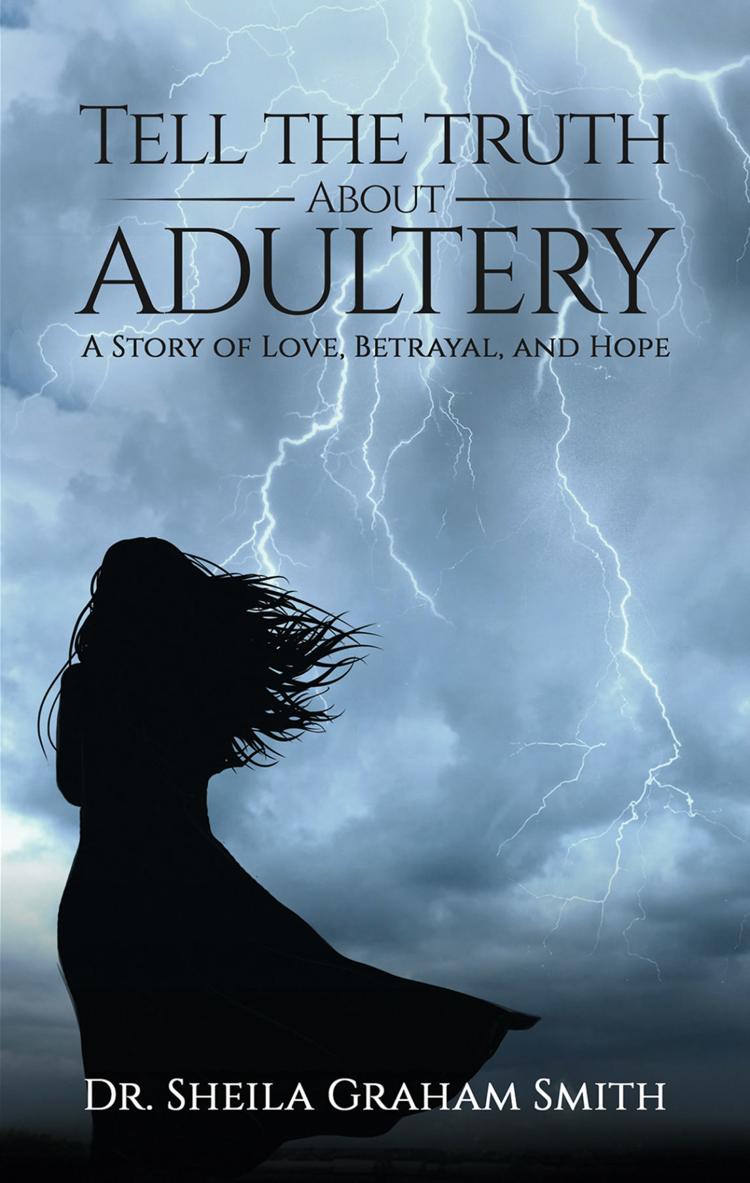 Smith has witnessed a cultural change in the church that is empowering women to pursue leadership roles.
"I think what's changed is more women are in ministry now," she said. "When I grew up in the '50s, '60s and '70s, the man was the head of the household and heaven forbid if a wife was equal or even ahead of her husband whether it was in education or talents or gifts. You were always walking on eggshells to subjugate herself."
She recalls being in the final stages of earning her doctorate when her marriage ended.
"One of the criticisms I got was 'All she cares about is her career,'" she said.
Her advice to women who may find themselves in a similar situation is to find an outlet.
"Most of this was just basic journaling," she said. "Then I realized after three years of journaling that I had something to share. That is why the book is not written as a timeline but thematically. Writing is still one of my creative outlets."
Smith is also an avid gardener, scrapbooker and cook. She said these activities have brought focus to her path to rediscovering herself.
Smith is now retired but continues to work with disabled children in Lebanon who are seeking opportunities for higher education. She has two sons and five grandchildren, and has since remarried. Her husband recently traveled with her to her birthplace where she consults for education.
"To say my life is full now, that every day I wake up and I'm so grateful for that divorce because I would never have been able to do any of this before," she said.
---
Book signing
Dr. Sheila Graham Smith will sign her book during a come-and-go reception from 3:30 to 6:30 p.m. Aug. 16 at Cultivate 7Twelve, 712 Austin Ave.A