There are plenty of hidden treasures to be found at Cedar Chest Antique Mall. And then there are the high-quality, American-made pieces at Steve's Antiques.
Steve Reinke is a former Waco firefighter who started buying and selling antiques in 1992. A friend based in Ohio travels into the Northeast U.S. and along the East Coast procuring antique furniture and purchases them on behalf of Reinke and other like-minded antique dealers.
People refreshing their homes for spring might find the unique décor they're seeking with a trip down Highway 84 at the Cedar Chest Antique Mall.
But rarely are those finds showroom-ready, Reinke said. The real work begins after the pieces arrive in Waco. Reinke refinishes the antiques, stripping them of old coats and then applying as many as five to six fresh coats of stain until they meet his satisfaction.
Sometimes he has to painstakingly take apart the wooden furniture and put it back together.
"I love the craftsmanship of American antique furniture," he said, pointing to the oldest piece in his collection, a 1780 Pembroke drop-leaf table. Then he shows the handiwork on the ornate hand-carved "dolphin legs" on an Antebellum-era table.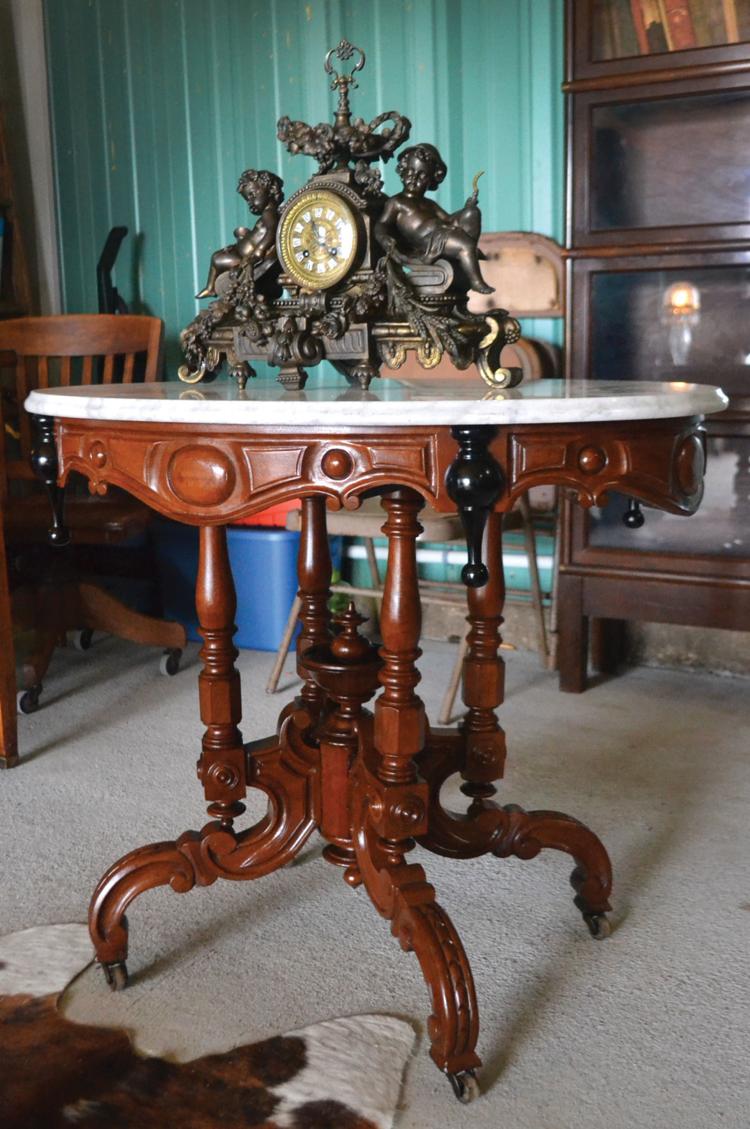 While he appreciates the many visitors who travel to McGregor to check out his antiques and other vendors at Cedar Chest, many of the out-of-towners – often from out of state -- are ill-equipped to take home his antiques.
"I'll have a group of ladies who come out and love the antiques, but they have four suitcases already filling the back of their car and there's no room for that table or cabinet they want," he said.
He stocks his space with new items weekly, he said, and is there most Saturdays as well as being available by appointment.
---
Steve's Antiques, at Cedar Chest Antique Mall
31707 U.S. Highway 84 in McGregor