She is a real estate investor, interior designer and supporter of the Waco community for over 25 years.
Kristi Bass is a local staple, but it has not always been easy in her line of work. Nevertheless, she says it has been worth it and she is happy as she watches Waco grow and that she gets to play a part in that growth.
Bass recently bought a ranch in Aquilla that was once a drug rehabilitation center. Now that former drug rehabilitation facility will soon be transformed or "rehabbed" as Bass calls it, into a full-scale wedding and event center.
"Folks can have an event and then the guests can stay overnight in one of the five houses on the property," she says.
The 200-acre ranch also has three Artesian springs that naturally run through the property and feed into a 12-acre bass-filled lake.
"It's truly a breathtaking place and we can't wait to share it with our community," Bass says. "Although there is a tremendous amount of work to be done, we anticipate taking reservations starting this spring."
Bass adds that this new venture is very dear to her heart, because it was this very drug rehabilitation ranch where her daughter, Macy, was delivered from drugs.
"That's a sweet story of redemption for another day, but this place is unlike anything in Central Texas," she says.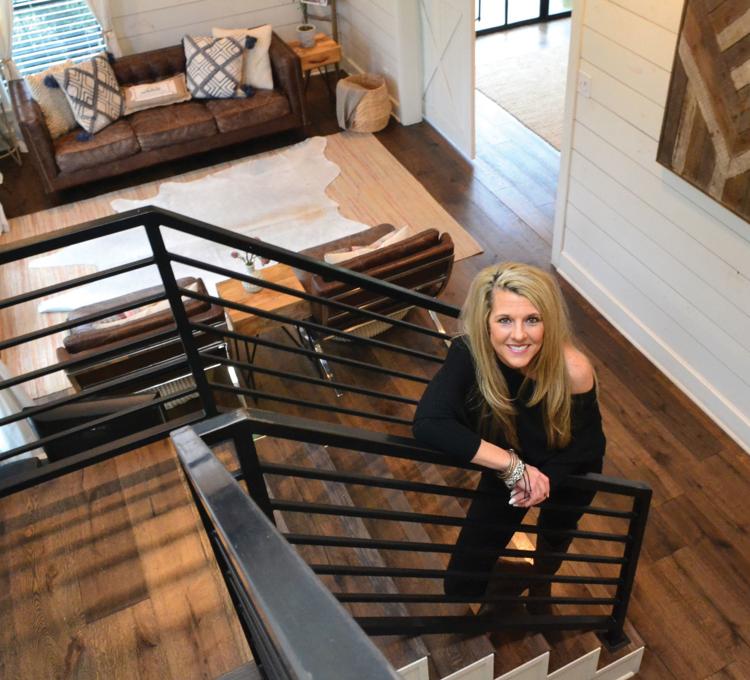 Starting out and working in the mostly male-dominated industry of construction and real estate investing, Bass speaks from experience when she says that it was tough when it came to establishing herself as a legitimate player.
"I learned quickly that I had to work harder, work smarter and be more creative in order to succeed," she says of her chosen field in real estate investing. "So, that's exactly what I did -- and I prayed a lot, too. Feeling like the underdog early on instilled in me a great work ethic and it taught me to trust God and my gut."
Changing Times
There have been changes since she began too, and Bass says what she likes the most about working in real estate now is that nothing is what it used to be.
"I love it that way," she says. "The more creative and innovative a project is, the more people it attracts."
As a community, Bass says she believes people stayed comfortable with things that were familiar for a long time. Unfortunately, in doing that it created a stagnant environment locally that prevented growth and new business development, she said.
"I think this definitely holds true in terms of the progress and success of women-owned businesses locally" she says.
It was in 2014 that Bass bought her first house to flip. That was in a foreclosure auction and she paid $19,000.
"I was a nervous wreck," she explains. "It took me over a year to finish the remodel. Then taking baby steps I bought more houses along the way and learned how to be more proficient in each area of the project. Every house came with new challenges."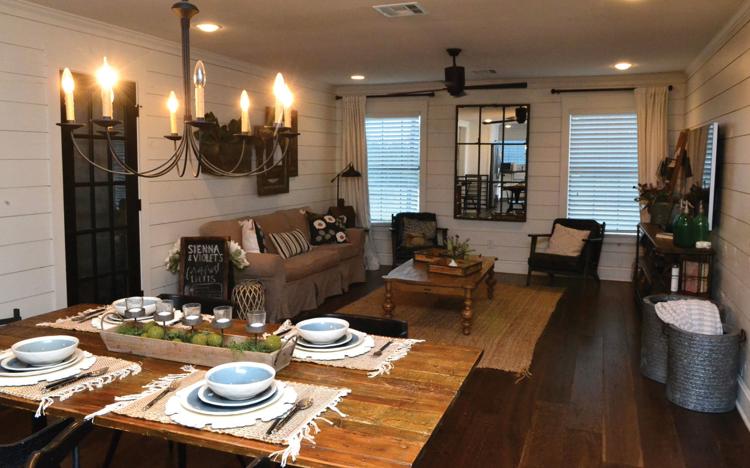 In the summer of 2016, she hit a milestone with her business when she bought the "Fixer Upper" project known as the "Barndominium." She says however, the excitement and thrill of owning it was short-lived when she was sued by the city of Lacy Lakeview and told she would not be able to utilize the barn as the short-term rental she had anticipated.
Finally, after a lengthy legal battle Bass says everything did work out.
"I now have the privilege of sharing the Barndominium and another house from the show I bought a year later, 'The Little House on the Prairie,' with 'Fixer Upper' fans who travel to Waco," she says happily.
After breaking into the world of real estate investing and "rehabbing" structures, now people take notice.
"I feel immeasurably blessed," she says since in less than six years the entrepreneur has completed over 15 house remodel projects, manages two short-term rental properties, and is working on the wedding event space she describes as "my most exciting and heartfelt project yet."
New Opportunities
As a bonus, Bass recently became engaged to Zane Runyan, and they are now business partners.
For those not familiar with Runyan, he is a rancher/cowboy who transitioned into real estate and renovations with Bass a few years ago. Runyan also participated in a cowboy competition on the INSP Network called "The Ultimate Cowboy Showdown" hosted by Trace Adkins. He won the title of "America's Ultimate Cowboy."
After his win producers of the show approached Runyan about the possibility of hosting the next season at the ranch he and Bass are rehabbing in Aquilla.
"We are very excited about adding this opportunity to our list," Bass says. "I encourage all women or anyone looking to pursue the dream of owning a business to just step out and take a risk. There are no guarantees in life or in business, but one thing is certain that if you don't ever try you won't ever succeed."
Having been a part of the Waco community for so many years now, Bass says it has been worth every minute.
"Waco is such a fun place to live and work these days," she said. "There were so many challenges against us. It's exciting to finally see the rebirth and healthy transformation of our city taking place.
"I believe wholeheartedly, that if you feel called to do something you are passionate about and you're willing to work your butt off, then nothing should stand in your way."
---
Kristi Bass