Baylor University's Institute for Family Business is about to embark on its fourth decade of recognizing outstanding family-owned businesses across the state.
At its 30th anniversary banquet on Nov. 8, an additional 12 businesses — including two in the Waco area — were honored at a gala in the Paul and Jane Meyer Conference Center at the Paul L. Foster Campus for Business and Innovation.
The Texas Family Business of the Year Awards Program recognizes multi-generational, family-owned firms whose families demonstrate a commitment to each other, to their employees, to the community and to business continuity.
"I was shocked and overwhelmed," said Tony LeNoir, owner of Cen-Tex Roof Systems, which received the Stewardship Award.
LeNoir said his company had been invited for years to submit an application to the program, which has an extensive process and utilizes a team of judges to pore through the nominations.
But it wasn't until this year that LeNoir's commercial superintendent Greg Vaughan and his wife Laura, who works at Baylor, submitted the nomination. Greg spent the better part of two days preparing the paperwork.
When LeNoir learned that his company was being honored with the Stewardship Award, one of seven category awards presented, it prompted him to look in his Bible about the topic.
He landed on Psalms 24:1: "The Earth is the Lord's, and everything in it, the world, and all who live in it."
"I really feel blessed to be able to give back," LeNoir said. "There's a motto that I love to say: 'No one has ever become poor from giving.' I love that. I'm proud that we've been able to help others. And I pray and thank God that He gave me a giving heart."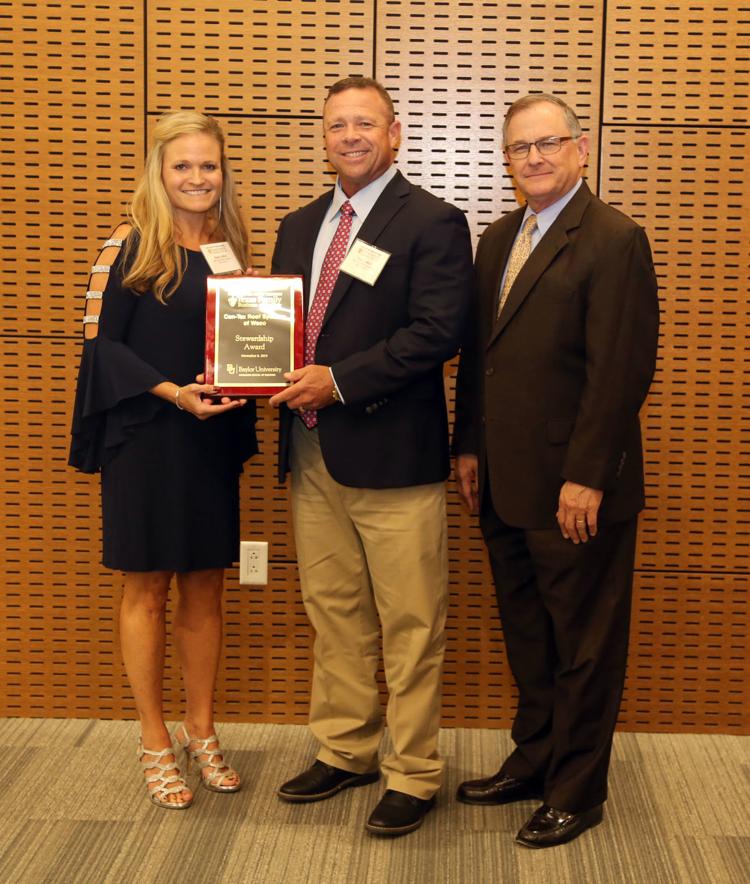 LeNoir and Cen-Tex Roof Systems have donated to a number of organizations over the years, many times anonymously.
He's especially proud to help nonprofits like No Limitations, which provides athletic and activities for children with special needs.
"They do such great work with special needs children," he said. "It means a lot to me because I have a special needs niece."
Helping others is something he feels led to do.
"I think God put me on Earth to give people a job (through his business) and to help others," he said. "You can't put a price tag on that."
LeNoir added that he's thankful for the recognition and was impressed by the breadth of businesses represented at the banquet.
Another Honoree
Focus Behavioral Associates, based in Robinson, was one of two Hall of Fame award winners. Renfro Foods in Fort Worth was the other honoree.
To be considered for the Hall of Fame, inductees must have won an award in the Texas Family Business of the Year Awards at least three times.
It's an impressive recognition, said Linda Ramirez, program coordinator.
"They must also still be ranked by our judges among the highest performing family businesses in the year in which they are inducted into the Hall of Fame," Ramirez said. "In other words, they would be award winners in one of the categories if they were not eligible for the Hall of Fame Award."
Focus Behavioral Associates has only been in existence for seven years. It has therapists that provide clinical-based applied behavior analysis techniques help children and adults with socially significant behaviors. Its clients include those with autism spectrum disorders, Attention Deficit Hyperactivity Disorder, Oppositional Defiant Disorder and other common behavior diagnoses.
"Focus Behavioral Associates was first nominated in 2015," said Lisa Fuentes, executive director. "At that time, I was not fully aware of what a tremendous honor it was to be a part of it. Focus received the Fast Growing Company in 2015 and the Small Business Award in 2016."
Fuentes said being a 1996 Baylor graduate makes the award extra special.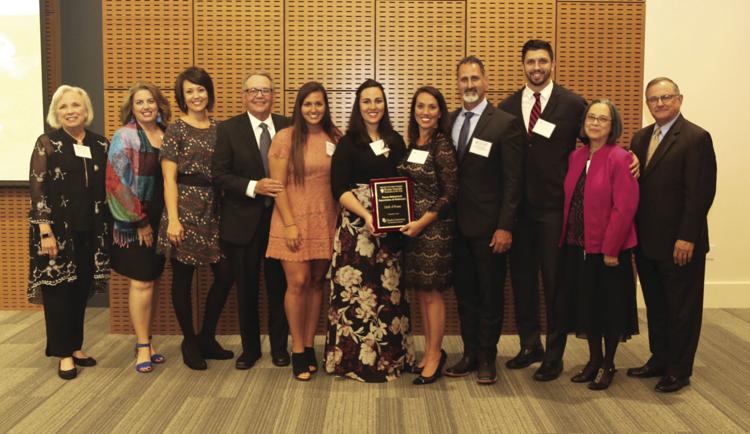 "I'm well aware of their commitment to Christian values, excellence and family tradition. " Fuentes said. "For them to recognize those things in a company that I began is humbling and a true testament of the Lord's blessings. To be nominated and to have won three awards is outstanding.
"This is award that every person on our staff deserves. It is their dedication and their passion that has made this recognition possible."
The award also was a surprise, she said.
"We had no idea what award were being recognized with until we arrived," she said. "I was almost in tears when I saw the award on the screen. This was tears of being humbled and blessed by God's continued hand on the growth of this company.
"As the fourth company to join the distinguished Hall of Fame, I was thrilled! I was happy that my family was there to celebrate, too. One of my former professors, Dr. Marlene Reed, was the one presenting the award.
"It was lovely to catch up with her and a little bit of a full-circle moment. When I presented my business plan to her many years ago, even she underestimated the growth and success that Focus has had."
Fuentes said she is grateful that God continues to bless their work in making a positive impact in the community.
"The Institute of Family Business is an incredible organization that values families, family businesses and the business founded on God's principles," she said. "As Dr. Reed mentioned, God's name needs to be glorified in companies. Without Him, our business would not be where it is today."