As Central Texans move into summertime, a glance at their calendars may reveal scheduled trips to places new and different.
But you can easily stay in Texas, even Central Texas, and get your fill of things you probably haven't given yourself the time or inclination to check out.
There are plenty of options in towns not far away — places like Gatesville, McGregor, West, Clifton, Lake Whitney and Salado — most less than an hour's drive away. Unexpected finds and fun might await those willing to visit … and it'll be easier on your wallet.
Gatesville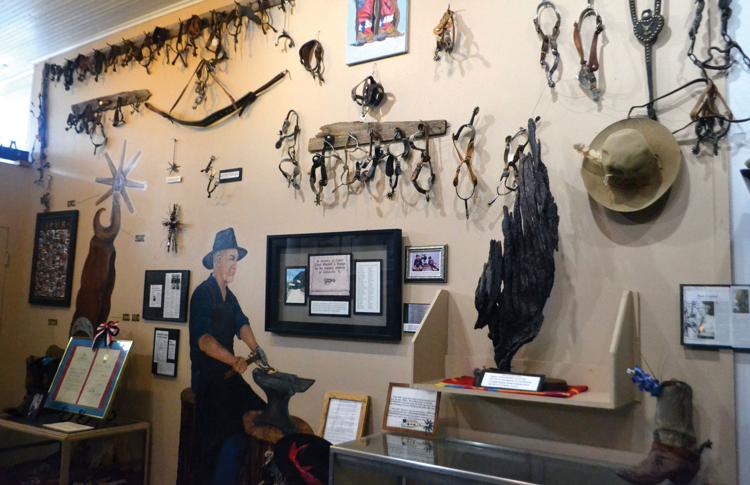 The Coryell County seat is a mere 40 minutes west of Waco on U.S. Highway 84. It has a friendly, small-town atmosphere, but offers visitors much to see and do.
A block off the courthouse square sits the Coryell Museum and Historical Center, 718 Main St. The museum is open 10 a.m. to 4 p.m. Tuesday through Saturday and admission is free. It houses the town's claim to fame as the Spur Capital of Texas with the world's largest collection of spurs, some 10,000 sets including spurs once owned by the likes of Jacqueline Kennedy Onassis and Mexican revolutionary Pancho Villa.
The large museum also houses exhibits that give a glimpse of life in the past, including an old-time doctor's office, gas station, beauty shop, blacksmith shop, soda fountain, post office and school room.
The Gilbreath Room upstairs can be a great venue for reunions and wedding receptions
Outdoor recreation is plentiful, with two large public parks in the downtown area. Raby Park, at Eighth and Bridge Street, is home to a free splash park, playground and picnic areas along a shady creek. The city pool and skate park are adjacent to the park. Faunt LeRoy Park can be found at the end of South Seventh Street on the banks of the Leon River. It is connected to Raby Park by a walking trail and has a huge playing field, playground, volleyball court and two horseshoe pits. A disc golf course runs through the two parks.
At the edge of town along Highway 36 sits The Last Drive-In Picture Show, which opened in 1950 and still offers first-run movies. It can be a great bargain and fun experience for the family.
The Gatesville Country Music Hall of Fame in the City Auditorium at 110 N. Eighth St. offers a free show at 7 p.m. on the third Friday of each month featuring the house band and rotating guest performers.
Lake Whitney
The only drawback with an extra-wet spring is that Lake Whitney State Park might be a bit waterlogged.
In mid-May, that was precisely the case with the park closed by flooding. Once the water recedes and cleanup is done, however, outdoor lovers might find a trip to Lake Whitney State Park a great choice.
The 37-square-mile lake is home to great fishing, especially striped bass and catfish. There's more than 225 miles of shoreline, and the numerous limestone cliffs circling the lake make it a popular spot for the daring cliff jumpers.
Lake Whitney State Park is on the south end of the lake. It has more than 100 campsites for both tent and RV camping. The state park also has a swim area.
The U.S. Army Corps of Engineers dammed the Brazos River in 1951, creating Lake Whitney.
Inside the state park, visitors can go camping, hiking, mountain biking or picnicking. Park officials say 194 species of birds have been sighted at Lake Whitney, from raptors to songbirds and obviously, waterfowl.
Nature trails allow visitors to explore the park, getting the opportunity to spot not just the birds but plant life and wildlife such as white-tailed deer, armadillos, raccoons and skunks.
While the lake is the featured attraction in the area, visitors can find numerous options for shopping, including antique stores, and eating in the area, which includes Whitney and Laguna Park.
Lake Whitney is home to several resorts for those who plan on staying a while longer.
Families seeking water fun beyond Lake Whitney may want to check out the Bosque Resort Water Park in Laguna Park. The river tube ride is the main feature. Rent an inner tube and choose from three "Texas Twister" slides of varying slopes and speeds. The nearby Parsons' Castle, which overlooks Lake Whitney, is becoming a popular venue for weddings and reunions.
McGregor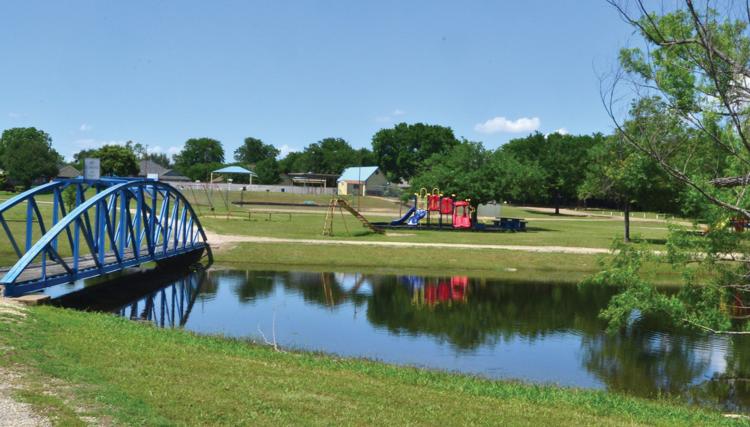 Some might say that McGregor rumbles with excitement these days. There definitely is rumbling going on, whether it's the window-rattling rocket engine tests from SpaceX or the Amtrak and other trains that barrel on the railroad tracks through town.
But in and around McGregor there are options for fun, eating and shopping, such as Cuppieakes and Luigi's restaurant as well as the VIBE Main Street Market to downtown, or take a short drive down Highway 84 where the Cedar Chest Mall and Cedar Chest II offers even more shopping options.
Country music fans can kick up their heels at the newly opened 5J Dance Hall on Highway 84.
McGregor has five city parks, which offer everything from volleyball to horseshoe matches, jogging and fishing. Amsler Park is a 32-acre site that include a disc golf course and the aquatic center that is open during the summer months.
Among the long-standing traditions is Founders Day, held the third weekend in September. It kicks off with a barbecue cookoff and concert Friday night and starts Saturday with a 5K race and parade. The evening ends with a street dance.
West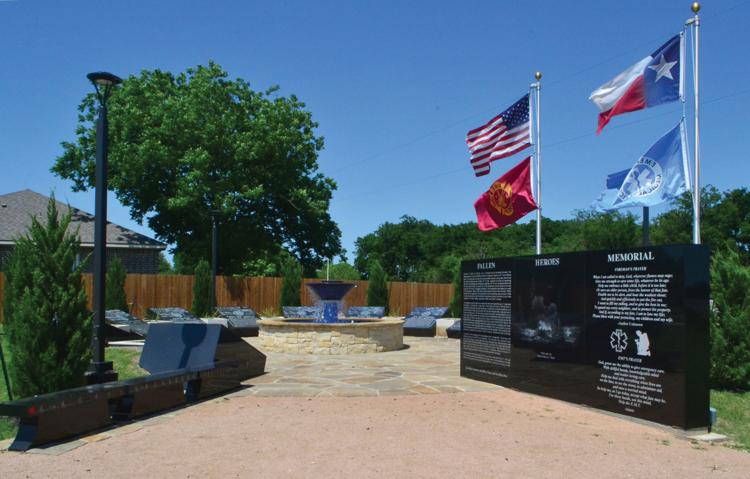 West wears its Czech heritage proudly, especially during Labor Day weekend when Westfest is held.
But that's not the only time of year things are happening, and if you're hankering for authentic kolaches, there's the long-standing Czech Stop and Slovacek's on opposite sides of Interstate 35, to Gerik's Ole Czech Bakery along the main road into town.
Unfortunately, the oldest Czech bakery in Texas, the Village Bakery, has been closed since March with the untimely death of longtime owner Mimi Montgomery Irwin.
A number of new shops have been filling up storefronts, offering new options for shoppers.
The History of West Museum is free to the public (donations are welcome) and is open 10 a.m. to 4 p.m. Thursday, Friday and Saturday. It has exhibits that showcase early ancestors, businesses, churches, city leaders, farming and ranching, the military and the impact of Czech culture on West.
Summertime is the time to cool off in the spring-fed West Playdium Pool, built after World War II and continuing to draw visitors from a five-county area. The popular pool is open from Memorial Day weekend through Labor Day weekend.
Salado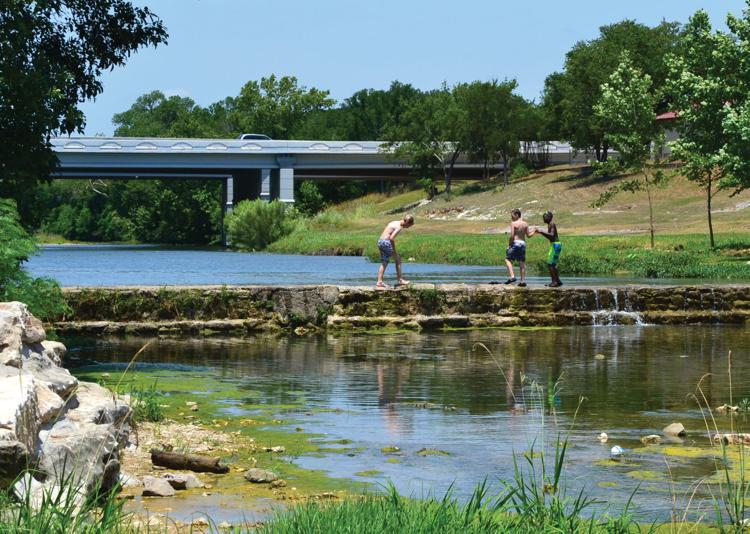 The bustling town south of Waco has been considered the "Little Athens" when it comes to culture.
There are as many as 100 visual artists, potters, needle workers, quilters, glass blowers, sculptured/architectural blacksmiths, musicians, theater arts and movie makers, and gardeners living in Salado.
There is much to do throughout the village's 2.2 square miles. Salado was recognized as a Texas Cultural Arts District in 2017.
Besides the famous Stagecoach Inn, the area has 10 additional lodgings plus an RV Park called Tranquil Gardens.
For a weekend trip Salado offers plenty reasons to get in the car and take the drive south. There is "Shakespeare on the Rock," "Salado Legends," the Salado Art Fair in August, the Mill Creek Independence Day fireworks, September's Chocolate and Wine Weekend, Salado Winery's Grape Stomp, late night shopping every fourth Friday through October, the annual Scottish Gathering and Highland Games, and the Salado Christmas Stroll.
Salado's Tablerock Amptheater will present Shakespeare's "Hamlet" at 8 p.m. May 31 and June 1. It is directed by Kelly Parker, a McLennan Community College theater professor who lives in Salado."Salado Legends," penned by resident playwright Jackie Mills, will begin its 27th season with more than 100 actors and crew under the direction of Donnie Williams. Shows begin at 8:15 p.m. on the Saturdays of July 20, July 27 and Aug. 3.
Clifton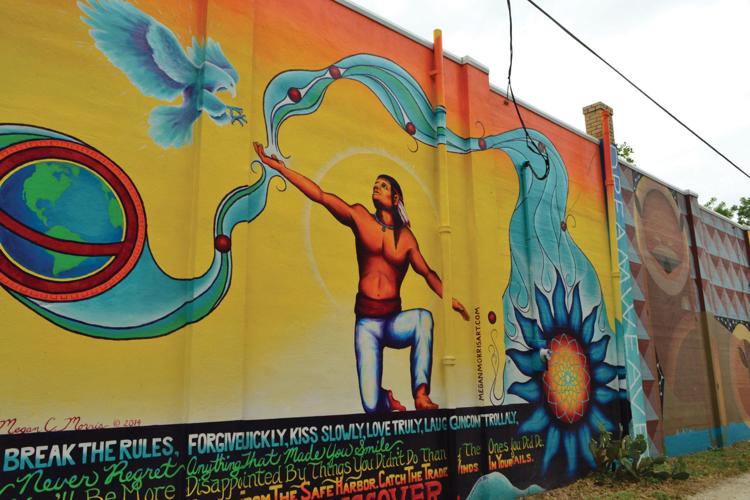 The town of 3,500 about 35 miles northwest of Waco was designated as the Norwegian Capital of Texas by the state Legislature in 1997. Clifton was settled by Norwegian immigrants in the mid-19th century.
It also is a mecca of the arts. The Texas Commission on the Arts named Clifton a Cultural Arts District in 2011.
The Bosque Arts Center, 215 College Hill Drive, has been the home for all types of the arts. It is housed in the former three-story Clifton Lutheran College, built in 1923. The Bosque Arts Center gallery's permanent collection includes works by nationally acclaimed Bosque County artists Martin Grelle, Bruce Greene, Tony Eubanks, George Hallmark and George Boutwell.
Next to the main brick structure is the Tin Building Theatre, which hosts plays and other live performances throughout the year.
The art in Clifton goes beyond the walls of the Bosque Art Center. Statues are in Heritage Plaza and the downtown area has Art Alley, with vibrant murals painted on the exterior walls in the alley in the 300 block between Third and Fifth streets. That stretch of Art Alley includes The Cell Block, a converted 1930s-era two-cell jail that is now a one-bedroom, one-bath place to staywith a decidedly unique interior.
The influence of Clifton's Norwegian culture is evident. The Cleng Peerson Highway (Farm-to-Market Road 219, also Fifth Street) runs from Clifton to nearby Norse. Peerson, known as the "Father of Norwegian Immigration to America," is buried in the cemetery at Our Savior's Lutheran Church in Norse.
Between Clifton and Cranfills Gap on Bosque County Road 4145 is the St. Olaf Lutheran Church, known as the "Rock Church" for its exterior.
Clifton celebrates its Norwegian heritage with a Christmas tour the first Saturday of December.
Nearby is the Santa Fe Depot Museum filled with railroad items from Edwin Olsen's collection.
The Bosque Museum, 301 S. Avenue Q, showcases Bosque County history. It houses the Horn Shelter Exhibit, which reproduces an area near the Brazos River where the remains of an adult male and child, along with burial goods, all more than 11,000 years old, were found.
The city has more than 200 acres of public parks to enjoy. The largest is City Park, which runs alongside the Bosque River and extends north and south from Farm-to-Market Road 219. It has parts of the original stone structure built in 1933-34 by the Civilian Conservation Corps. Olsen Park, 1103 N. Key St., has a large Olympic-style swimming pool as well as a kiddie pool, in addition to a playground and walking trail.