Good news if you're looking to not only get in shape in 2020 but staying in shape: you can get a great start in as few as five exercises you can even do at home.
All of these exercises will strengthen your core and all of your major muscle groups, plus open up your hips and shoulders to help your posture, which can get really bad if you sit a lot. They can also be done in a short amount of time.
However, you should contact your primary care physician before starting any physical fitness activity and discontinue any exercise if you feel any pain while performing the exercise.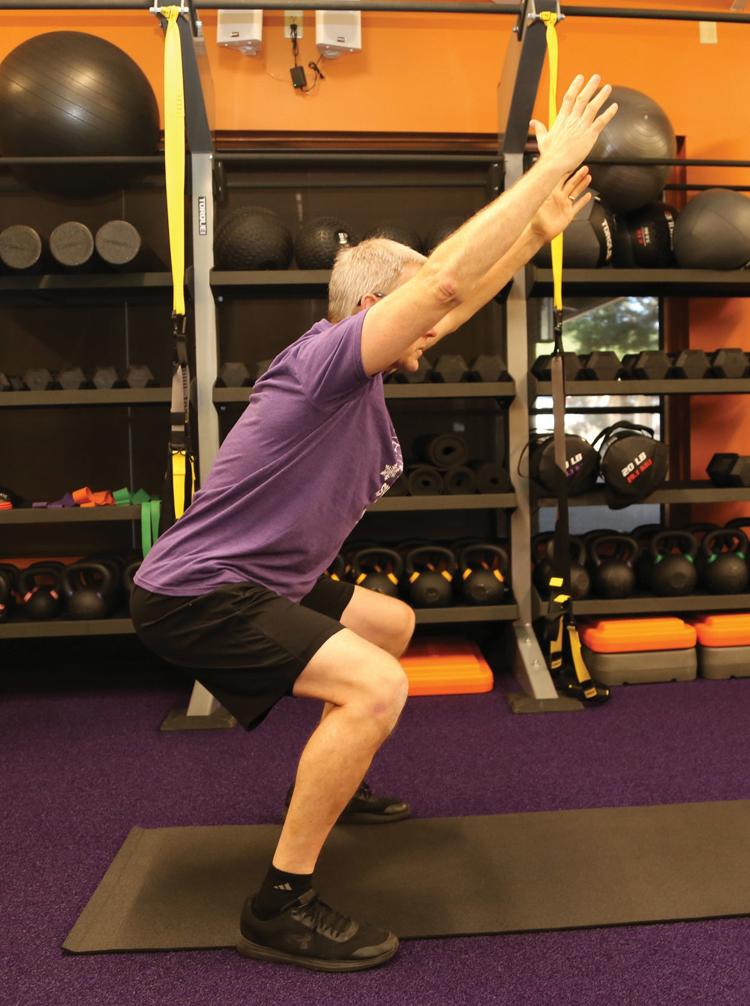 1. Squat
Stand with feel shoulder width apart, push your bottom back first (we call this "hip hinging", lower yourself to where the back of your legs are roughly parallel with the ground, and push through your heels back to starting position. Don't allow your knees to extend beyond your toes. Start with 10 repetitions, and progress to three sets of 10.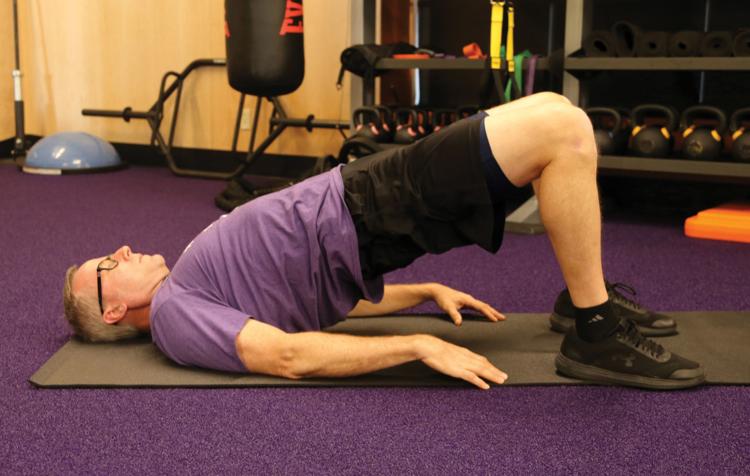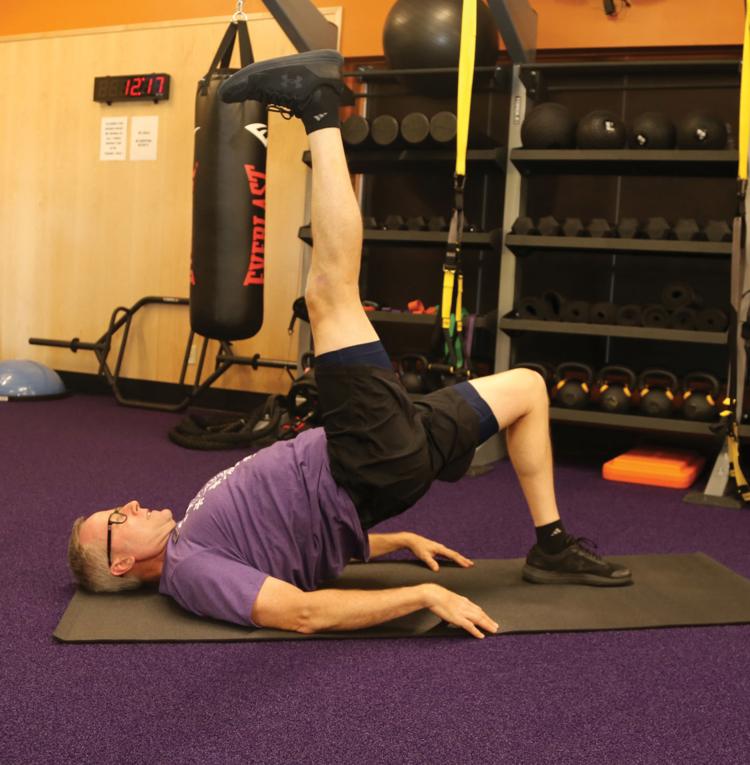 2. Hamstring-glute bridge
This really opens up the hip flexors, which get really tight when we sit a lot. Lie on your back, feet on floor with knees bent. Push your heels into the ground to lift your midsection off the floor. Hold for 10 to 30 seconds to start. You'll feel this in your backside and hamstrings. Progress to holding this position for a minute.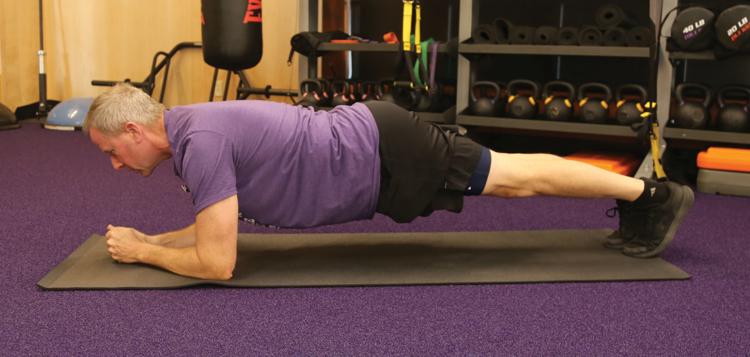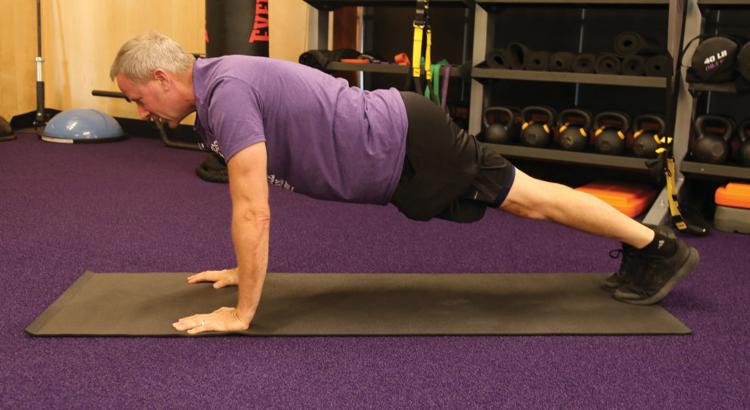 3. Plank
This is a fantastic whole-body exercise! Start with your elbows below your shoulders, and up on your toes — your gaze not up or down but outward. Make sure you keep your bottom down. Hold for at least 10 seconds. You can progress this to a "pushup plank"—start in pushup position and then hold for at least 10 seconds. Did I say make sure to keep your bottom down?
Hold either the elbow plank or pushup plank for up to a minute. Then give yourself a big pat on the back!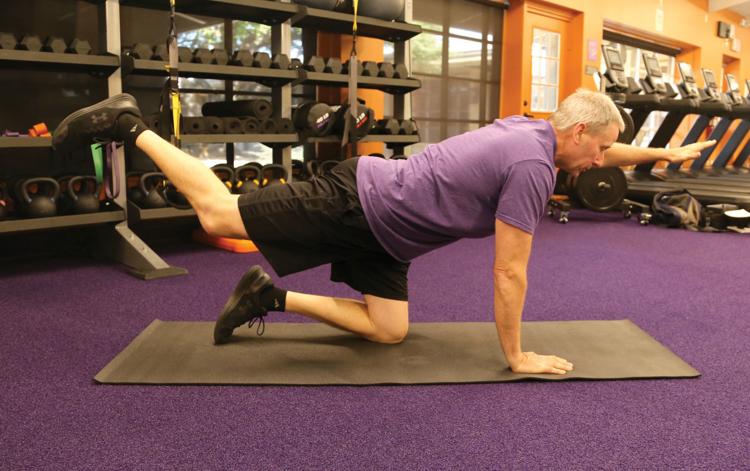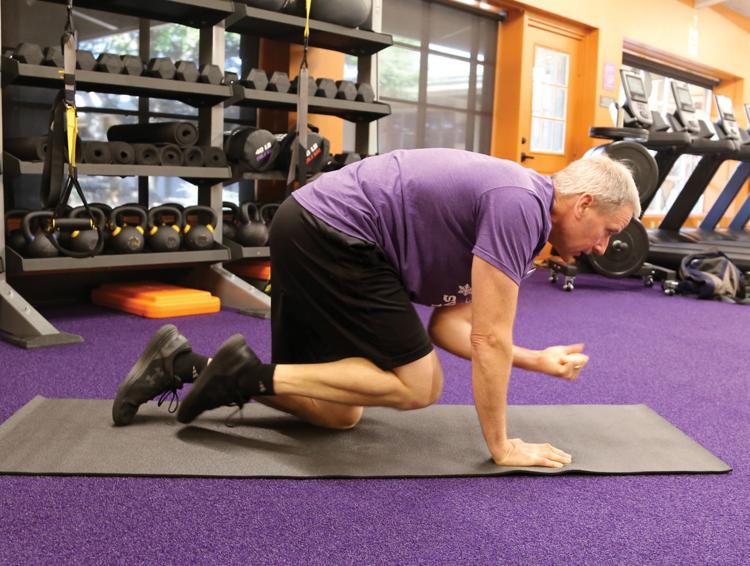 4. Bird dog
This exercise works the core and should be done with great care. Starting position is on all fours. You'll then extend the opposite arm and leg (left arm/right leg and then right arm/left leg) slowly and return to starting position. Start with five using the right arm and left leg, then five with the left arm and right leg. Do three sets. You can progress this exercise by attempting to touch the elbow and knee of the extended arm and leg when returning to starting position—but stop if you have to round the upper back.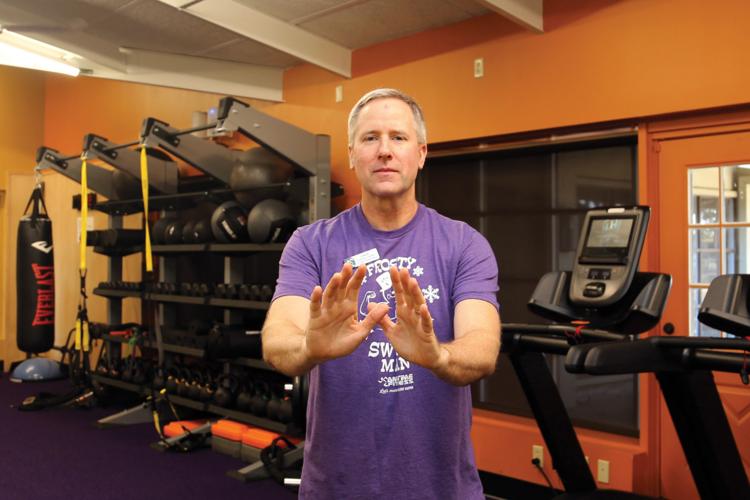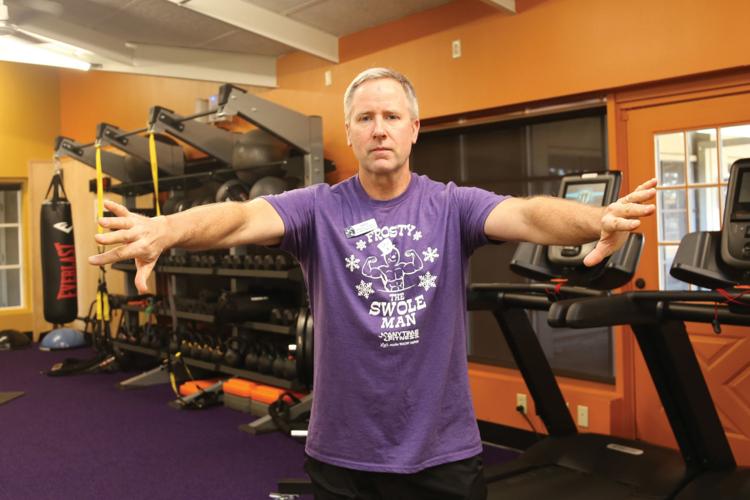 5. Butterfly stroke
Give your chest and shoulders a good warm-up and workout—both get tight when we sit a lot and are on our phones (who, us?). Stand tall, and bring the hands to the chest, push the arms straight out, then rotate them outward slowly and then back to starting position. This is the same thing you would do if you were doing the breaststroke in the pool. Do this exercise for one minute. You can progress this by using some light weights — some small canned goods if you have no small weights at home.
These exercises are a good start to a consistent fitness routine. The American College Of Sports Medicine recommends a minimum of 150 minutes of moderate intensity cardiovascular exercise per week, which averages out to 30 minutes per day five days a week.
Cardio can include brisk walking, jogging, bicycling/cycling – or any activity (including weight lifting) that gets your heart rate going and that you enjoy! Make getting fit fun and make 2020 your year to get and stay in shape!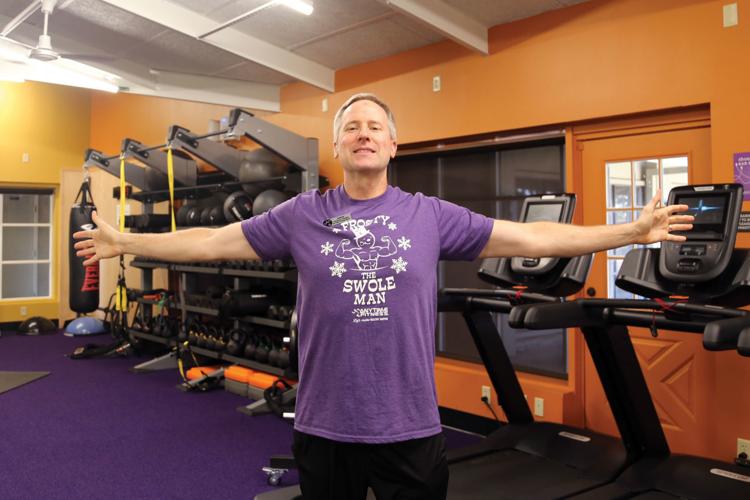 ---
Vince Erickson is the head certified personal trainer at Anytime Fitness Waco. He's certified through the National Academy of Sports Medicine (NASM).