Excellent country living: Farm, ranch-style homes offer elegance, room to stretch
Ruth Garrett understands the appeal of being in the country.
The broker and owner of Farm & Ranch Farmers LLC lives in the ever-growing China Spring area. She has had her business for eight years, which is geared specifically to buying and selling farm and ranch land.
She loves the outdoors herself and wants to help people seeking that expanse of property they desire, whether it's for growing crops, raising animals or for recreational activities like hunting and fishing.
"I think they want a sense of privacy," she said. "To enjoy the bubbling creek. To be able to observe nature from the backyard."
Land in the country can be an appeal for business people, and anyone in high-stress jobs, she said.
"It's a way to escape the hustle and bustle," Garrett said. "Going out to the country and relaxing … it quiets the soul."
Kevin Collins, an agent with Kelly, Realtors, also recognizes that desire for privacy. He is working to sell a 60-acre stretch is selling in China Spring off Wortham Bend Road where the home sits at the end of a long gravel road. A picturesque view of the Brazos River can be seen from the back of the main house and ravines on either side of the property afford a serene existence.
Garrett said people looking for that countryside home would be drawn to properties like a 12.75-acre plot with an executive farm and ranch home in the Hills of Childress Creek.
"Farm and ranch real estate is highly complex," she said. "You have to deal with mineral rights and surveys with the land. When you're selling big ranches you are often having to work with attorneys. I think it's important for people who own farms and ranches work with a professional who understands farm and ranch land."
The owners of the properties Garrett and Collins are trying to sell are seeking to downsize.
Waco Today takes a look at these appealing properties below.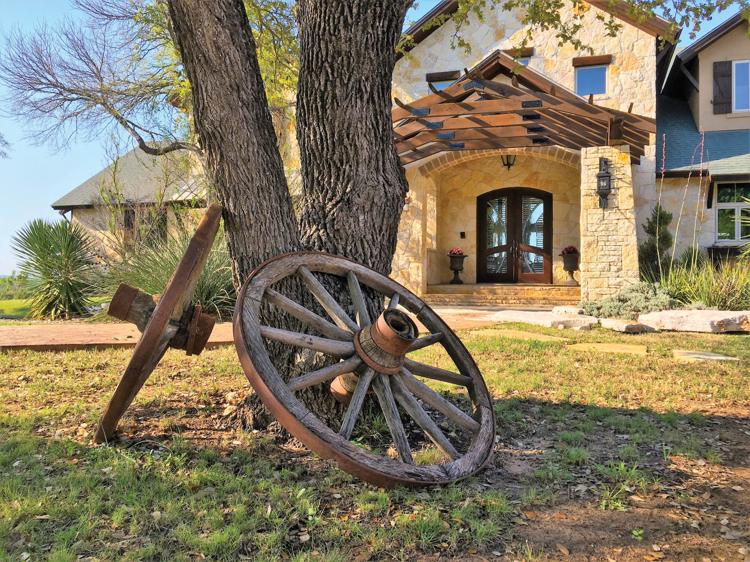 Texas Elegance
At 455 Kandus Cove in China Spring sits 12.75 acres of a tranquil estate overlooking hundreds of acres of woods and farmland. Farm & Ranch Finders broker Ruth Garrett says the quality architectural finishings, custom windows and doors by Stanton Studios, high ceilings and solid wooden beams give it a stately look throughout.
The main home has 6,565 square feet of living space, 5 large bedrooms and 5½ baths. It has a large chef's kitchen with granite counter tops, lighted cabinetry and a walk-in pantry.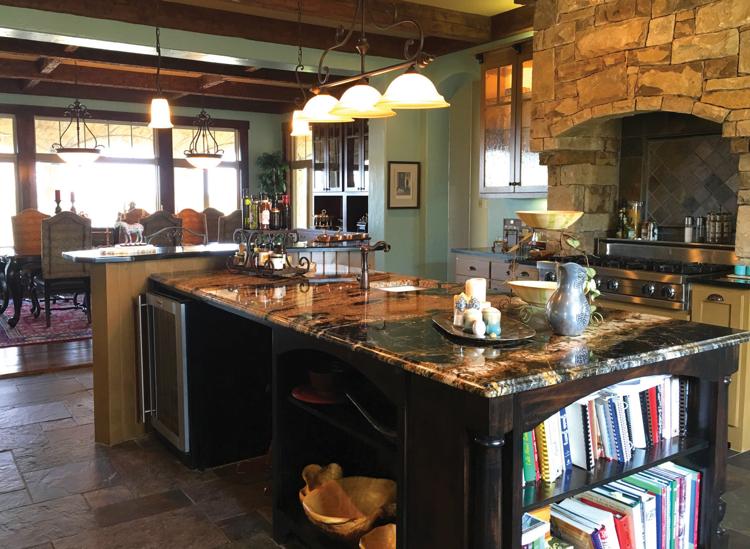 An attached two-story guest house adds another 1,768 square feet of living area. The backyard is fenced in, and there is an observation deck to view the stars or wildlife.
Rustic, Recreational
If you're looking for a place to throw a party or hold a corporate retreat, Realtor Kevin Collins with Kelly, Realtors, believes the 60-acre property at 875 Mabry Road in China Spring could be the answer.
Located at the end of a long gravel road, the 2-bedroom, 2½-bath, log cabin-style bunkhouse has lots of windows for watching the wildlife that makes its home on the property. Feeders keep turkeys and deer wandering the land.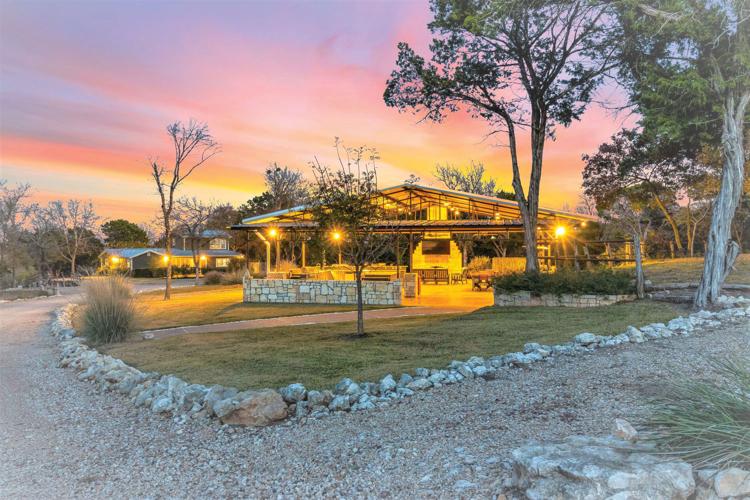 The main house, updated over the years since it was built in 1968, is 1,974 square feet, but there's much more room outside to wander or to host gatherings. A 2,500-square-foot outdoor pavilion is loaded with everything needed to cook up food and an 80-inch TV is available for viewing. Next to the pavilion is a pool and hot tub.
The back of the property has a great view of the Brazos River and Childress Creek below.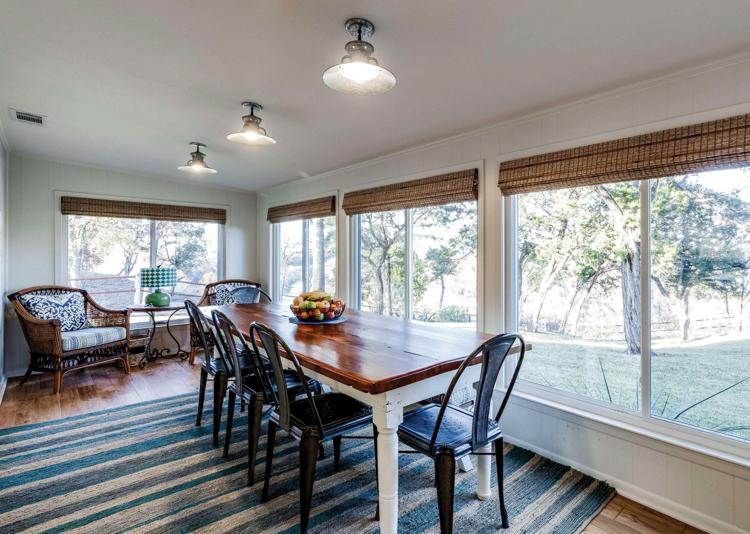 A heated RV building has full hookups, a septic system, full bath and washer/dryer connections. The building doubles as an office and has climate control storage, a walk-in cooler and freezer, and a kitchen for meat processing.
The owner set up Wi-Fi to cover the entire property.
For more information about this property, go to kellyrealtors.com and find agent Kevin Collins.
More photos: 875 Mabry Road
For more information about this property, go to kellyrealtors.com and find agent Kevin Collins.