Putting on the Cattle Baron's Ball takes a lot of volunteers. That's because there's more than the June 29 Cattle Baron's Ball event itself.
That's pretty much the last event in the lineup of activities. In the months before the ball, there's the Bluffing for the Cure poker event, Shooting for the Cure skeet shoot (rescheduled to May 11 after a weather washout on April 13), Couture for the Cure style shows in Temple and Waco, the Lil' Wranglers event for pediatric cancer patients, and a new addition: Brewing for a Cure, a June 7 event that brings together the burgeoning craft breweries in the area.
"We need all of these feeder events and our sponsors to make this happen," said Bricker Bruner, who co-chairs the ball with Cristi McGowan and Jason and Caroline Neerman.
The events all raise funds for the American Cancer Society and particularly the cancer research it does. This year's Cattle Baron's Ball focus will be on pediatric cancer.
The ball has bounced around on the calendar and in location the last few years as organizers have tried to find dates and sites that work well during the summertime.
Last year's ball was at the beginning of June and moved to the open-air part of the Extraco Events Center with a "back on the dirt" theme.
It was a stifling warm evening that admittedly not everyone enjoyed, though Robert Earl Keen put on a great show.
Different Approach
This year the ball returns to the Waco Convention Center and steers a little bit away from the usual country western motif. The theme is "Summer Nights Carnival Lights," which will include a midway-styled area and the chance to enjoy hand-dipped corn dogs, McGowan said.
"I'd say it'll be more of a Texas State Fair feel, but definitely a fresh vibe to it," Caroline Neerman said.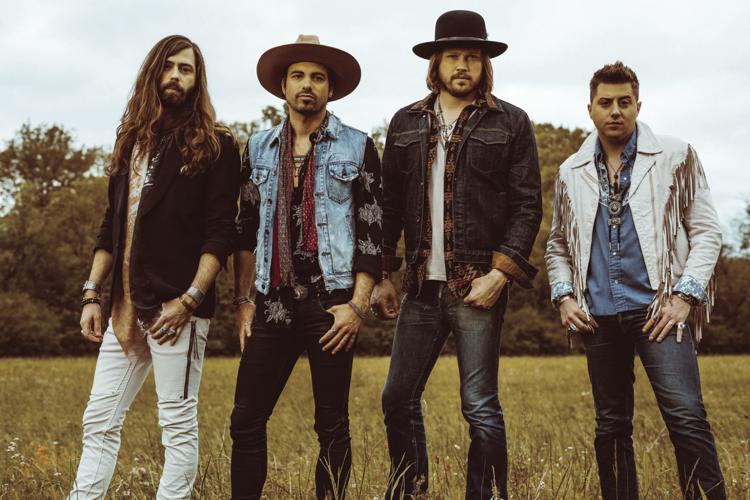 This year also sees a change in approach with the entertainment. While bigger names like Keen and Diamond Rio have performed in the past, the ball is going with some Waco connections in bringing Nashville-based A Thousand Horses to the stage.
The lead vocalist is Michael Hobby, whose wife Caroline is a Waco gal and the daughter of Dr. Steven Cutbirth. Caroline Hobby today interviews country artists in Nashville and had her own entertainment background as part of the music group Stealing Angels and some TV fame on "The Amazing Race" with Stealing Angels bandmate Jennifer Wayne.
"She was my best friend growing up," Caroline Neerman said of Caroline Hobby. "This is a chance to have some Waco homecomings too."
Michael Hobby has a personal connection to this year's ball focus: his brother Grayson died of pediatric brain cancer at age 15.
Among the local cancer patients being remembered through the ball is Emily Stephens, the 2012 China Spring High School valedictorian who lost her cancer battle to a brain tumor on Jan. 23, 2018.
Last year people could start contributing to the Emily Stephens Lil' Wrangler Library for pediatric cancer patients at McLane Children's Hospital in Temple.
---
Cattle Baron's Ball
When, where: June 29 at Waco Convention Center. VIP reception begins at 6:30 p.m.
Cost: Tickets start at $150. Sponsorships are available.
More information: Contact Robyn Trippe at 753-0807.