Today's students face a changing landscape when it comes to education and learning. Computers and technology are only part of that shift, and local educators are being encouraged to stay up to date with the changes.
"Modern classrooms are increasingly digital in response to the needs of current learners," said Dr. Jerry Maze, executive director of Education Service Center Region 12 in Waco. "This a brand-new schoolhouse for most of us. The new school represents a steep learning curve for teachers and parents as we learn to deliver and understand an educational experience vastly different from the ones we remember."
Educators across the state have a long-standing support system in place to help them adjust to that ever-evolving world. Locally, teachers and administrators can tap into that support at ESC Region 12 at 2101 W. Loop 340.
From training sessions on technology to insight on changing classroom environments, ESC staff members encourage local school districts to take advantage of what they offer.
Maze said the Waco facility is part of a 20-center network celebrating 50 years of training and technical assistance to school districts statewide. In addition to helping ensure student achievement and financial efficiency as set forth by the Texas Legislature in 1967, ESC Region 12 also assists with various initiatives for the Texas Education Agency.
"Our core mission is to leverage resources and support into the classrooms of 76 traditional school districts and 11 charter schools in the 12-county area surrounding Waco," Maze said.
Widespread Service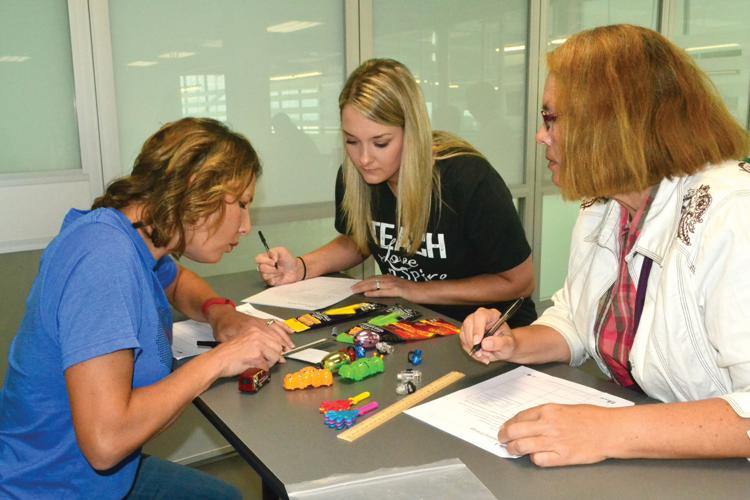 Some 200 ESC Region 12 staff members – from educators and accountants to technologists and experts in other areas – serve 23,000 educators and 180,000 students. The center also brings more than 30,000 participants to Waco annually, Maze said.
And after five decades, ESC Region 12 is focused on taking education into the future with a modern learning initiative, a process called TransformED. Specifically, this will help districts achieve digital convergence in their classrooms and curriculum, he said.
"Things have changed significantly from the traditional classroom settings in the Industrial Age to the classrooms of today," Maze said. "We are equipping our staff to support our schools as they work to meet the needs of modern learners."
By communicating these changes, ESC Region 12 staff can pass along cutting-edge research and information to local district administrators.
Charlene Simpson, deputy director of academic and administrative services at the center, works with Waco-area superintendents and curriculum directors. She said the TransformED initiative is timely for educators.
"We all have so much technology now," she said, adding that today's learners have different needs because of the various methods available to them. "It almost requires electronic tools to engage students today."
Simpson encouraged educators to keep an open mind and be willing to learn by trial and error when embracing modern learning techniques.
"Not everyone is comfortable (with new approaches)," Simpson said. "I have to readjust, too, and try different things, knowing it may not always work. We have to take risks."
This means using iPads for more than just looking up information online.
"There is a whole other set of things to let students do, like engage globally," she said. "They want to sample everything."
TransformED Initiative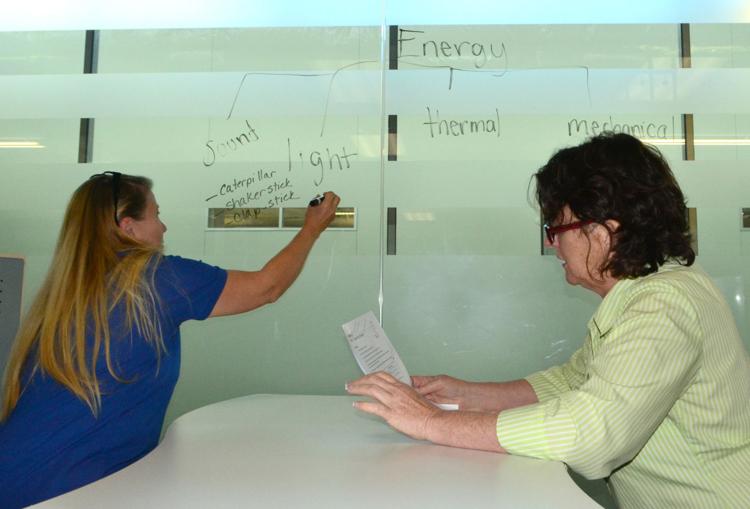 The TransformED initiative incorporates changes to various aspects of the educational experience, not just technology, Simpson said. This includes flexible furniture and busier, less quiet classrooms, among other differences.
Maze said the center is committed to research and professional development that will support the future of education.
"ESC Region 12 is changing the nature of the training we provide teachers to reflect and model the digital convergence occurring in modern classrooms," he said. "We are retraining internally and seeking to hire teacher-trainers with a modern classroom mindset."
Professional development in the TransformED initiative blends new technology into existing trainings, ESC Region 12 leaders say. This initiative created modern learning conferences aimed at elementary and secondary teachers this summer.
Andi McNair and Cory Camp, digital innovation specialists, have created training in emerging areas like coding in the classroom, as well as incorporating meaningful makerspaces and flexible learning environments.
"We have developed several different sessions, more than 80 hours of professional learning experiences, for educators to choose from and customize their innovative teaching journeys," Camp said. "It's all about making these trainings accessible to educators and connecting them to each other to share what's working in their classrooms."
LEx Labs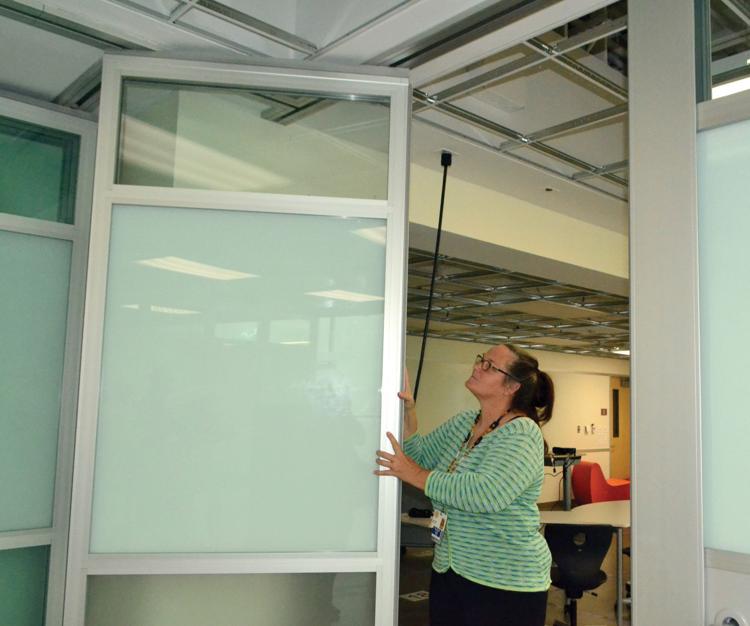 Another example of the modern learning initiative is the Learning Experience Labs (LEx Labs), developed at the Baylor Research and Innovation Collaborative.
"The LEx Labs experience gives students and teachers a space to learn in a completely modern environment," Maze said. "Creating this environment also allows us to conduct research with Baylor University on best practices in the modern classroom."
At almost 6,000 square feet, the research facility allows teachers and students to try out flexible learning spaces while Baylor researchers observe and gather information to evaluate new concepts.
Judy York, education specialist and coordinator for instruction at the LEx Labs, works firsthand with the facility and takes her findings to ESC Region 12.
"First, I coordinate the planning of research and then participate in conducting the research in collaboration with our partners," York said. "The research focuses on how the physical environment – room size, furniture, writable surfaces – affects student and teacher engagement in today's highly technical and global society.
"Secondly, I use the findings from our collaborative research to develop innovative professional development for the teachers as they transition to meet the needs of today's students."
York said researchers use the term "active learning" to refer to all the types of instructional practices that aid the teacher in creating the modern learning environment. She said these environments are student-centered, hands-on and project-based.
"Any instructional delivery platform, method or strategy that puts voice and choice into the student's classroom experience and that allows the student to be involved in driving their own learning success under the guidance and facilitation of the teacher," York explained.
She and other education specialists then deliver research-based, modern learning training and professional development to educators in Region 12 districts and around the state.
Different Approach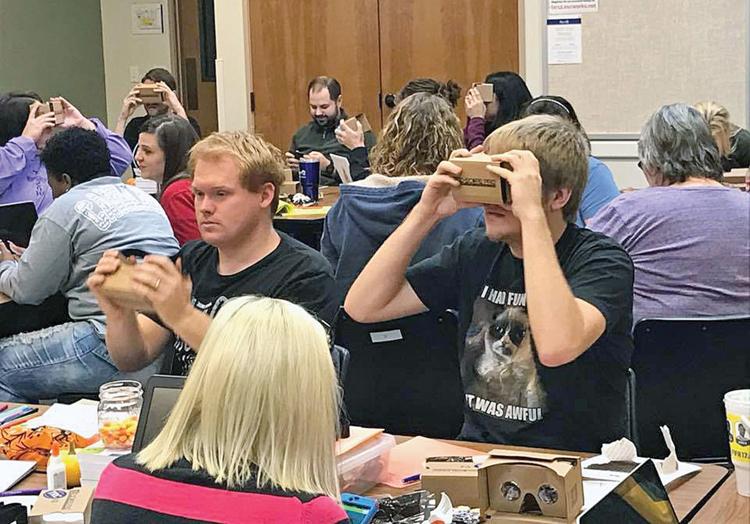 York explained that current research identifies the modern learner as an individual who often is impatient, easily distracted, has a thirst for learning but also can be overwhelmed and overworked.
In addition to these characteristics, she said future industry parameters require that these learners be: team-oriented; ethical and professional in both individual and group practices; able to communicate confidently and effectively in both verbal and written forms; creative problem solvers; and capable of learning and re-learning in a rapidly changing world.
"Modern learning is not the conveyor belt, assembly-line learning that was necessary and appropriate for the past generations," York said. "We are no longer an industrial age and the jobs that students of that age were educated for no longer exist for humans to do. Those jobs are automated now."
In the current age of information, employees of the future must be prepared to manage enormous amounts of information, use technology and applications, produce products that are applicable to a variety of media formats, and do all of this in a team setting.
Families and parents of today's students, however, should be aware that teacher instruction is still important and that classrooms are not set to operate strictly by means of technology.
York said technology will play a role whenever appropriate, but that research shows modern learning to be much more than just working with hand-held devices.
"Modern learning does not mean all technology, all the time," she said. "Innovative teaching is about creating an environment in which all students have the opportunity to meet their own learning needs.
"In the professional development that we have developed so far, we have strived to build a very diverse teacher's toolbox of delivery platforms, instructional strategies, and expectations for cognitive outcomes," York explained. This includes using whole-class and small-group interactions as well as work that directs students to use their own, share or work without devices.
Classroom Study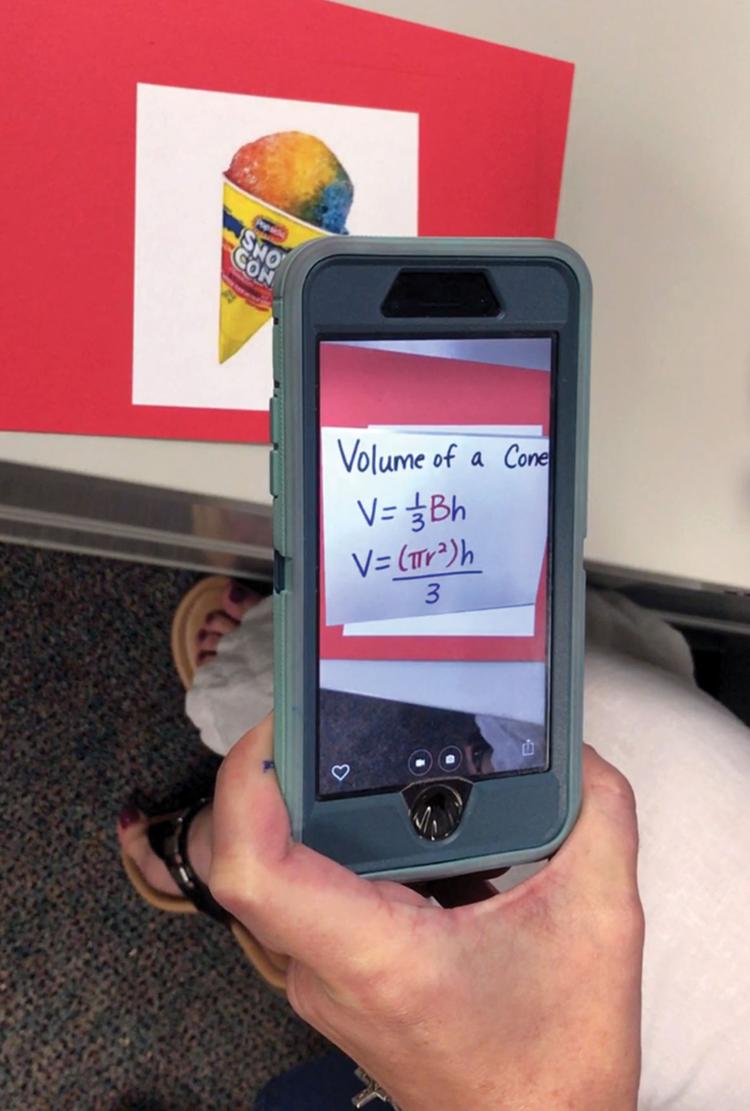 The LEx Labs team conducted a pilot study last school year in the Midway Independent School District to explore the impact of elementary classrooms transitioning into highly flexible environments. If successful, researchers hope to conduct a four- or five-year study.
Going forward into a changing educational setting, Maze encourages the community to stay engaged with schools and teachers.
"Ask lots of questions," he said. "Use parent portals, websites, links and other methods available at your school to stay informed about what and how your students are taught. This is a new and exciting time in education and one that is more conducive than ever to parental involvement. The parent is always the student's first and most important teacher."
The staff at ESC Region 12 will continue toward professional development with the modern learner in mind, Maze said.
"We are working with schools on these new approaches to curriculum, instruction and learning environments, and the extensive training that goes along with times of great change," Maze said.
"In the end, it all comes back to increasing student achievement by impacting teacher effectiveness," he said. "It's why we do what we do at ESC Region 12."