While many may think that writing is a solitary activity, that doesn't have to be the case.
The Christian Writers Workshop, which is about to launch its seventh year, brings together area writers for the purpose of sharing their stories and helping each other with the writing process.
The workshop's annual kickoff event will be at 9 a.m. on Jan. 27, at First Baptist Church of Woodway. Dallas-area Christian author Lena Nelson Dooley will be the guest speaker with her topic on "Applying the Father's Heart to Your Writing."
Although the kickoff event is the last Saturday in January, the Wednesday evening workshops at the church start Jan. 17 with a "Getting to Know You" session. A speaker series runs through all of February and March, bringing in authors, editors and filmmakers to share their experiences and knowledge.
Church member and writer Reita Hawthorne, who has directed the overall workshop since it began, has been enthralled with how the authors and would-be writers have embraced the workshop, encouraging each other to share their passion for the written word.
All skill levels are welcomed, she said. Members range for first-time novelists to published writers.
Beyond the workshop, four critique groups have formed. Those meet throughout the year as the writers lean on each other to improve their skills and seek feedback from group members, she said.
Hawthorne recently received a letter from someone who had attended a few workshop sessions in the past and thanked her for the group's encouragement. It prompted her to write an Advent devotional.
"That was just so wonderful to hear that she did that," Hawthorne said.
Guest Speaker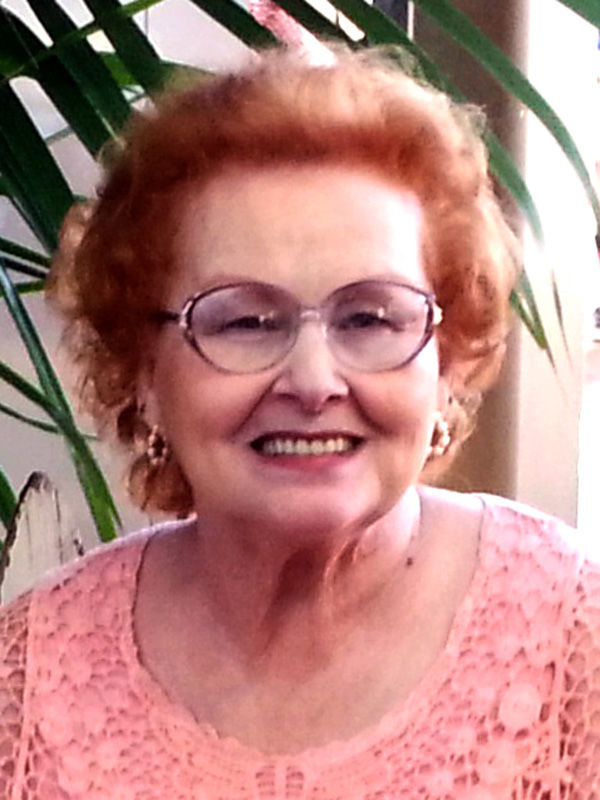 Hawthorne is looking forward to the kickoff presentation by Dooley, an award-winning author who has written more than 40 books that have sold more than 875,000 copies. The Hurst resident also is known for her mentoring of other writers that led to them getting books published.
Dooley was recommended by board member Mary Hamilton, who serves as publicity chair for the group. Hamilton, who moved to Waco three years ago, is in the same Dallas-Fort Worth chapter of American Christian Fiction Writers as Dooley and is familiar with her books.
Dooley has three Carol Award silver pins from the American Christian Fiction Writers. Her book, "Maggie's Journey," the first of the McKenna's Daughters Series, won the 2012 Selah Award for historical. The next book in the series, "Mary's Blessing," was a 2013 Selah finalist. That was followed by "Catherine's Pursuit," a 2014 Will Rogers bronze medallion winner.
"She's a very encouraging lady … and a bit of a character," Hamilton said.
Hamilton continues to attend the writers group in Dallas. She said at one meeting she had approached a member there to broach the subject about asking Dooley to speak to the Waco group since she didn't know Dooley that well.
The next time the group met, Hamilton said Dooley "looked me right in the eye and said, 'You haven't asked me about speaking to your group.'"
"She has a great sense of humor," Hamilton added, noting that Dooley has done a number of speaking engagements. She also is active online with an award-winning blog and has a self-named show on the Blogtalk Radio network.
"Everyone is going to enjoy her talk," Hamilton said.
Like Dooley, the Christian Writers Workshop encourages participants to write and is designed to help them in the pursuit of getting their works published. Some of the local authors who have books published will have them for sale at tables during the kickoff event.
The workshops and the critique groups are great ways to foster the love of writing with each other in a Christian setting, Hawthorne said.
"If you have a story inside you, you need to write that down and share it," she said.
---
Christian Writers Workshop Kickoff
When, where: 9 a.m. Jan 27 at First Baptist Church of Woodway, 101 Ritchie Road.
Speaker: Award-winning author Lena Nelson Dooley, who has written more than 40 books and is a member of the American Christian Fiction Writers.
Tickets: Adults, $20; students, $5. Tickets are available online at www.firstwoodway.org/ or at the door.
Other info: Light refreshments will be available. Tables in the common area will display books for sale by local authors.
---
Christian Writers Workshop schedule
(all meetings are 6 to 7:30 p.m. Wednesdays at First Baptist Woodway, 101 Ritchie Road)
Jan. 17 — "Getting to Know You" session with other writers.
Jan. 24 — Participants write a two-minute commercial and compare it with others.
Jan. 31 — Participants bring a poem or a paragraph from their fiction or nonfiction work to share and discuss.
Speaker series
Feb. 7 — David Byrd, motivational speaker and author.
Feb. 14 — Charles Dixon, who will share interviewing techniques for a novelist.
Feb. 21 — Chris Hansen, chairman of digital and film media at Baylor.
Feb. 28 — Karol Ladd, Dallas-based author of "Positive Principles" and other books.
March 14 — Tanya Lacy and Garrett Williams, who will discuss blogging and audio-visual production.
March 21 — Leslie Wilson, speaker and editor.
March 28 — Marji Lane, executive editor of Write Integrity Press.