No need to travel to the border for great Tex-Mex food. Wacoans have given El Paso Mexican Grill a Texas-sized welcome as evidenced by the full parking lot on recent evenings.
You and your amigos will enjoy dining in this well-lit, colorful grill at 4225 Franklin Ave. Ample-sized booths and plenty of space between the dining tables offer everyone plenty of elbow room to dig in and enjoy a plateful of border goodness. Walls are adorned with a Day of the Dead motif, so don't be surprised to see a skeletal hombre, wearing a bandolier, watching you enjoy your plate. Latino music adds to the fun atmosphere. Outside dining is available on the covered patio, if you prefer to eat in a bit more quiet setting.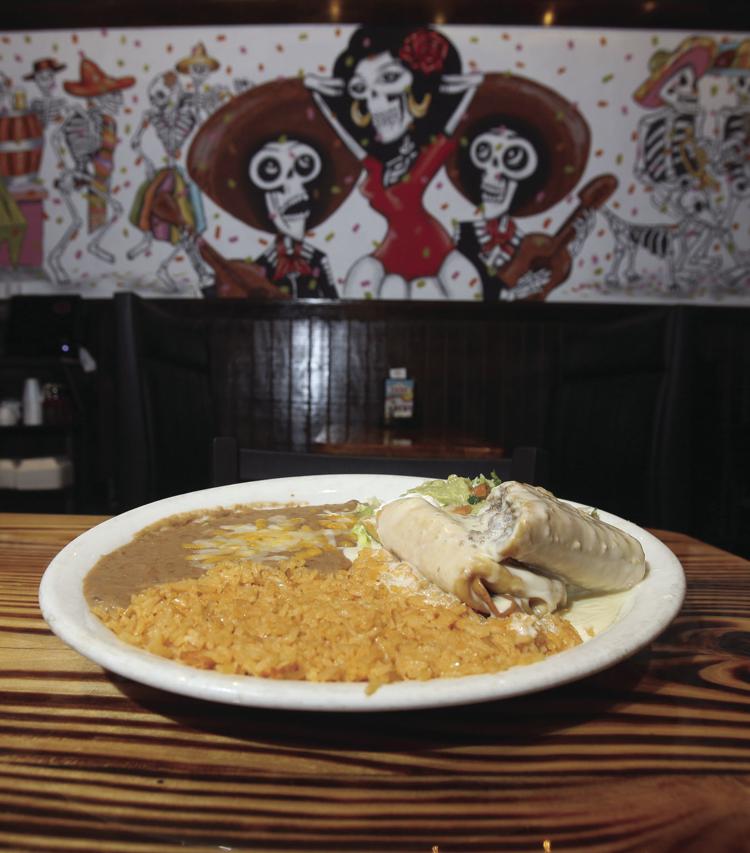 Great food crosses barriers and borders and translates into satisfied customers. El Paso Mexican Grill owner Franco Olvera knows something about keeping customers happy and well-fed. Olvera learned to cook from his mother at a young age. As a young man, he slowly ventured into the restaurant business.
"I began working in a kitchen at the age of 19 or 20," he said. Perseverance and patience paid off. "I finally became kitchen manager!"
Olvera, along with two business partners, own Tex-Mex restaurants in Florida, Kansas, Louisiana and Texas. Olvera was impressed with the friendliness and growth of Waco, but his decision to settle here wasn't made in haste.
"I scouted the Waco area several years before deciding to open here," he said. He is considering opening a restaurant in downtown Waco sometime in the future.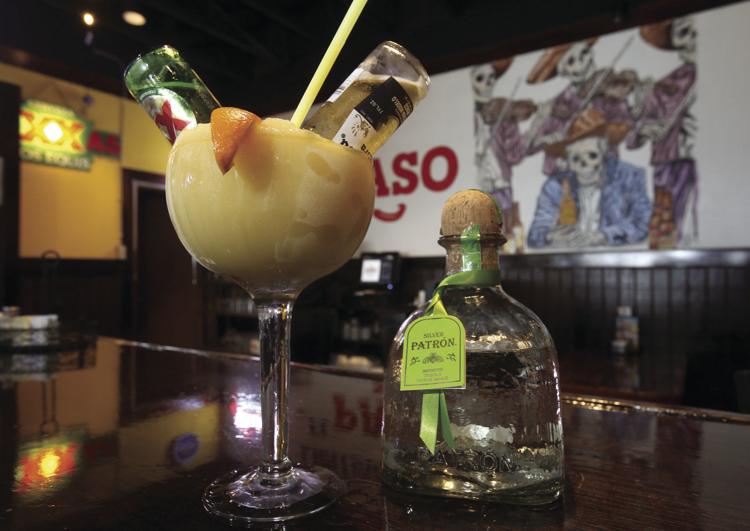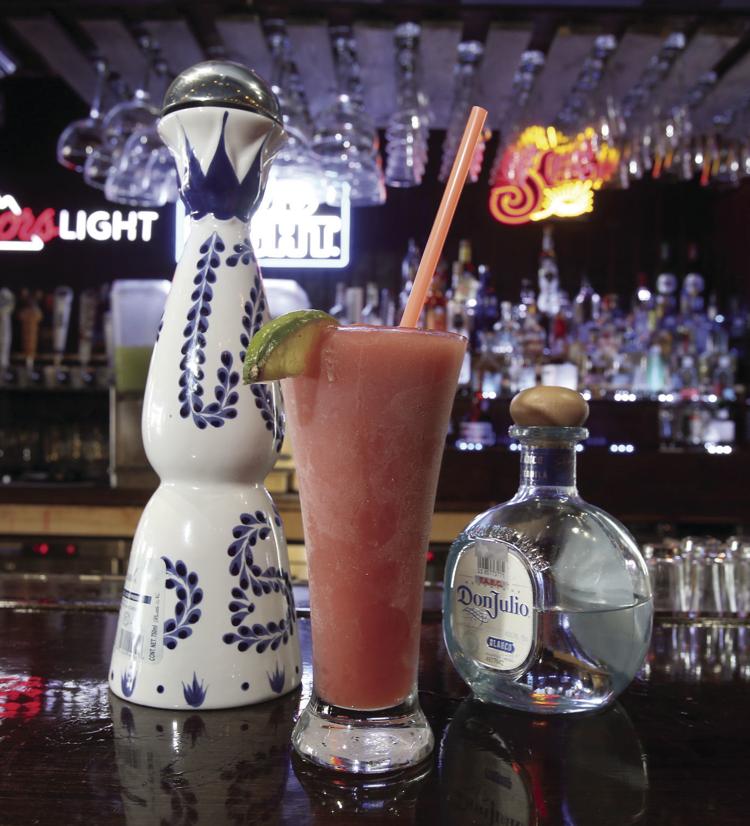 Margaritas, More
Happy Hour specials are available throughout the week. Small, selected margarita flavors are available for $2.99 all day Sunday through Thursday. Wash down pinto bean dip, chips and salsa with a cold beer. A large draft beer costs $3.49 Monday through Thursday.
If margaritas are your drink of choice, you'll find some choice flavors at El Paso Mexican Grill. The pineapple-jalapeno, mango, champagne and pomegranate will cool you off as Waco ushers in warm weather. Concerned about how you'll look in a new swimsuit? If so, try the skinny margarita.
The Coronarita is a showstopper marriage of beer and tequila, served in the usual salt-rimmed glass, with two Corona beer bottles served upside-down in the glass. Not to be outdone by the Coronarita, Dos Equis boasts its own 'rita, served in the same style as its cousin.
Patrons can sing off calories in the bar area every Thursday night during karaoke, beginning at 6:30 p.m. Live music, featuring different bands, can be enjoyed in the bar area every Friday night beginning at 7 p.m. Check the restaurant's Facebook page for drink specials, new dishes and information regarding live music.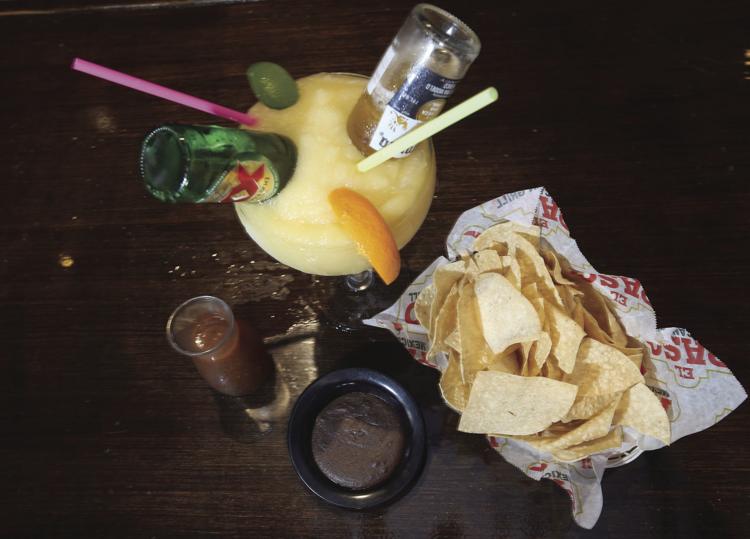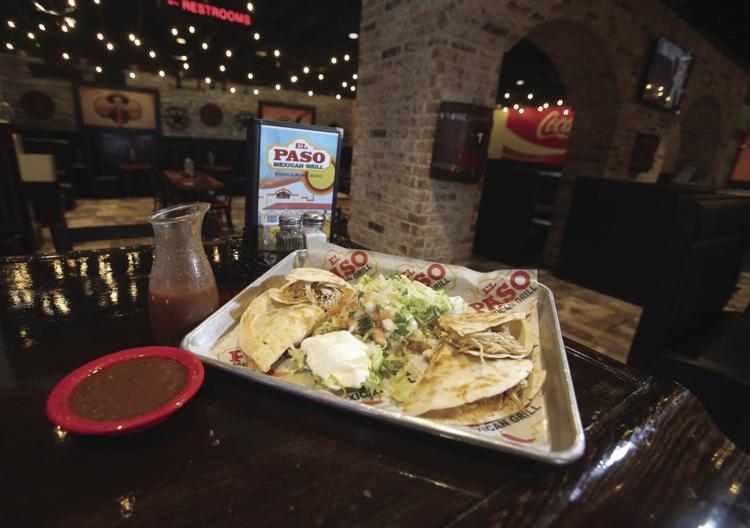 Popular Choices
The menu offers many choices and combinations to satisfy the most picky eater. Ready to get things started? Try stuffed jalapenos or pile on choriqueso, cheese with Mexican sausage and pica de gallo, on tortilla chips. Appetizer prices range from $3.49 to $11.99 for the sampler platter.
Try the weekday combination lunch special and choose a chicken or ground beef entree with a side of rice or beans for $5.99. Lunch specials vary daily and are priced from $5.99 to $10.49.
Create your own dinner combination for $6.99 and choose a chicken or ground beef entree and one side of rice or beans. Other daily dinner specials are priced from $6.99 to $10.49.
Olvera enjoys traveling, which allows him to sample a variety of popular flavors unique to those areas.
"I travel to Cancun and Puerto Vallarta and bring back recipe ideas," he said, adding that unique spices and flavors in his recipes give authenticity to the El Paso menu.
The most popular menu items are nachos, fajitas, Mezquite Grill and quesadillas. Nachos Locos is a meal large enough to serve two (or savor leftovers the next day) as it's a tasty combination of chicken, shrimp, steak, beans, sour cream, lettuce, pico de gallo, tomatoes, guacamole, jalapenos and cheese dip piled high on top of nacho chips. One customer who dines at the restaurant weekly said her favorites are the enchiladas and tacos. She also appreciates being able to make a special request such as a dish that doesn't use milk as an ingredient.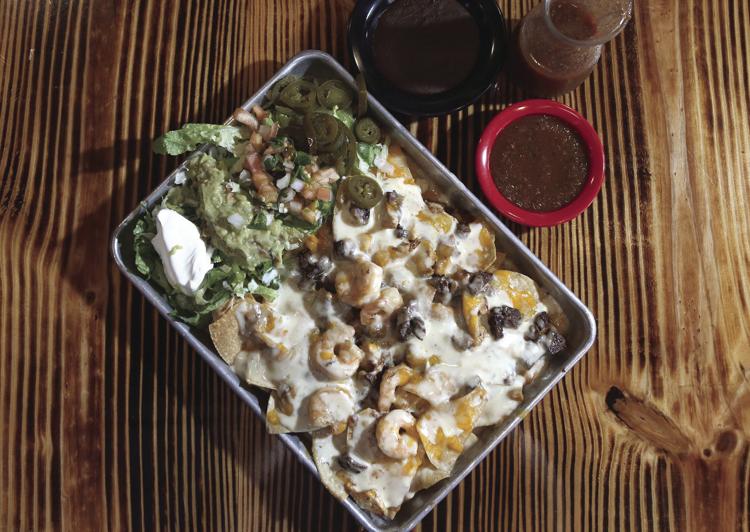 Chicken, steak and shrimp fajitas are served with such a sizzling aroma, you'll be glad you got a night away from kitchen duty. Enjoy fajitas with veggies and sour cream atop your choice of corn, flour or wheat tortillas. Charro or refried beans round out the meal. Fajita prices range from $14.90 to $17.50.
Quesadilla choices will put a smile on the most hardened hombres' face. Choose shredded beef or chicken, grilled chicken, steak or shrimp to be served on lightly browned flour tortillas with lettuce, tomatoes and guacamole. Quesadilla prices are from $10.99 to $14.99.
Not to be missed is the Mezquite Grill, designated on the menu as "the best dinner for two." Your taste buds will enjoy digging into this mound of Mexican heaven consisting of shrimp, grilled steak, sausage, grilled chicken, green onions, guacamole, sour cream and pico de gallo. It is served with six tortillas, rice and beans, and plenty of napkins.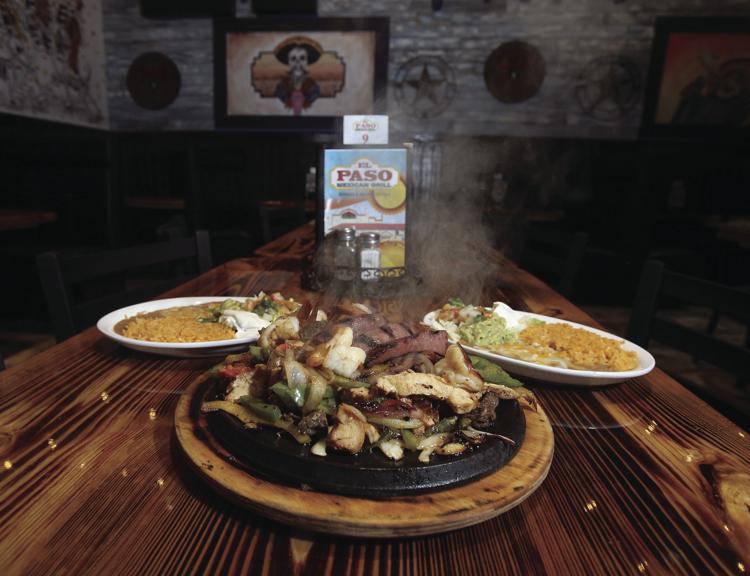 Grilled chicken breast, hamburgers and ribeye steak are available for those diners seeking less adventuresome tastes.
Seafood Treasures
Taste coastal influences from Cancun and Puerto Vallarta in the variety of seafood offerings. Mojarra is a whole fish marinated in spices and fried until a lovely golden brown. If you want to spice things up a bit, Camarones a la Diabla is a grilled shrimp dish served with a special chili sauce. Seafood prices range from $11.99 to $18.99.
Great taste isn't sacrificed in the soup and salad offerings at El Paso Mexican Grill. Caesar salad can be ordered with steak, grilled chicken, shrimp or tilapia. Taco salad is made with ground beef or chicken, shrimp, steak, fajita chicken or steak. Enjoy a cup or bowl of tortilla or charro bean soup for the price of $4.25 or $6.25, respectively. Salad prices range from $9.99 to $14.50.
Vegetarian dishes are available as well. Cheese enchiladas, bean burritos and meatless chalupas are tasty options to consider. Veggie fajitas and quesadillas round out a meatless, but not tasteless, meal.
In case you have to satisfy a sweet tooth, El Paso has you covered there, too. Try the flan, a baked concoction of sugar, eggs, condensed and evaporated milk, and a few other key ingredients that are baked until a golden brown. The tres leches cake is rich and creamy and large enough to be shared. Warm churros are another Tex-Mex dessert tradition, as well as fried ice cream, cheesecake and banana cheesecake chimichanga.
Want the traditional dessert of sopapillas? "They are made fresh and served warm," Olvera said.
For those with smaller appetites, many items are available a la carte. The restaurant takes reservations, and it has hosted birthdays and quinceaneras. Catering is also available; El Paso recently catered a 500-person wedding.
Given the ample-sized meal portions that help make this restaurant popular, leftover containers are available. You'll probably need one.
---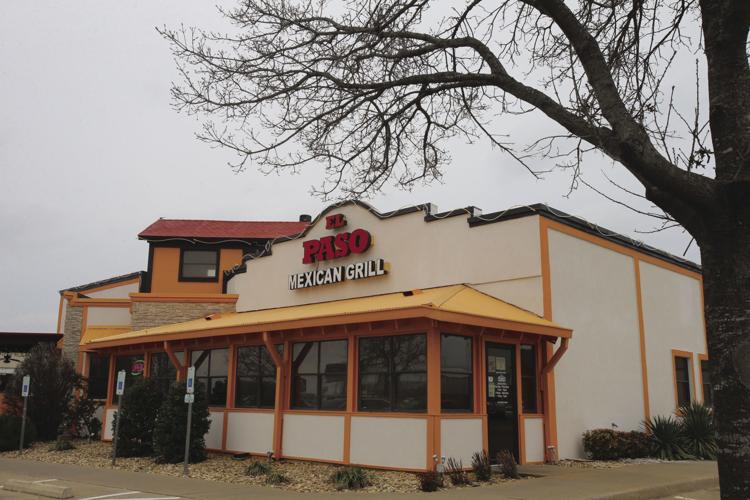 El Paso Mexican Grill
Sun-Thu, 11 a.m. to 10 p.m.
Fri-Sat, 11 a.m. to 11 p.m.