DiamondBack's restaurant is in a section of the city that has been around for many years, but it's the menu's unique offerings and quality food that keep the place fresh and interesting for both new and returning customers.
"It's architecturally significant as one of the oldest buildings in downtown Waco," said Michael Kornman, CEO of Quickfire Restaurants in Dallas, which owns DiamondBack's. "We place a lot of emphasis on the details and providing the highest quality, most interesting menu and experience. We've redesigned the traditional steakhouse specifically with a bit of Texas flair."
And it's specifically this Texas flair that is intended to capture the attention of local restaurant-goers who otherwise might be tempted to travel 100 miles up or down the highway for a special dinner.
With his company based in Dallas, Kornman stays familiar with trends that draw customers to restaurants like those in bigger cities. Quickfire Restaurants also owns Cricket's in Waco (as well as a location in Lubbock) and The Hall at River Square Center in Waco, a separate special events venue owned and operated by DiamondBack's. Both Cricket's and The Hall are located within the same structure as the restaurant.
DiamondBack's General Manager Aaron Majewski said he and his staff strive to offer the best of dining out locally.
"I believe we provide a unique dining experience here in Waco that cannot be matched," Majewski said. "We pride ourselves in offering Waco a first-class steakhouse experience comparable to a major metropolitan area. It's nice to be able to have a fantastic evening out for dinner without having to drive out of town."
A couple of notable entrées at DiamondBack's are the Miso-Glazed Salmon and the Chicken-fried Venison.
Kornman said the freshest salmon is flown in daily from purveyors in Austin.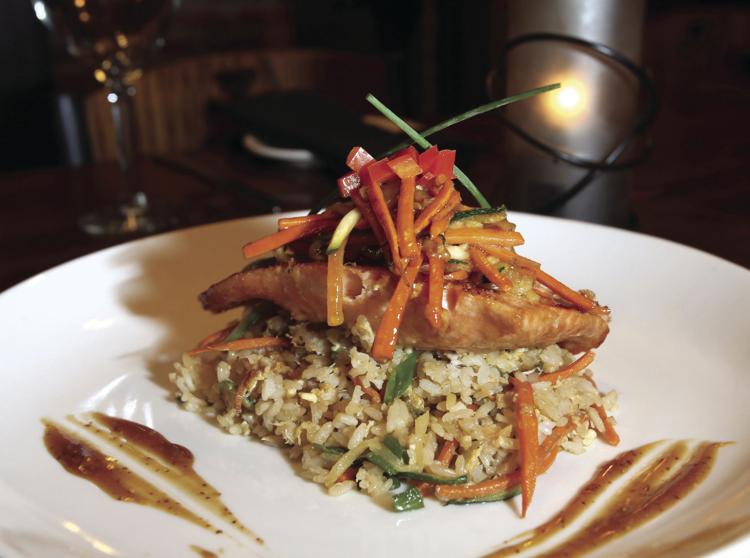 "We marinate this dish in a miso soybean paste, sake and spice mixture," he said. "We then grill it and serve it over our house crab-fried rice. We only use Phillips crab, which is a family-run company out of Maryland."
As for the venison, this dish was created with the hunter in mind, he said.
"We take a gorgeous venison flank steak from Colorado and marinate it in a spice mixture, then hand-batter and deep-fry."
The venison is served with a homemade spinach enchilada, which features a three-cheese mixture and the house enchilada sauce.
"It's a really beautiful balanced dish that I hope reminds our guest of the great times they have had in the field with their friends and family," Kornman said.
DiamondBack's has won multiple awards of excellence from Wine Spectator magazine over the course of several years, something Kornman said is a true honor and not common in Waco.
Wine offerings at DiamondBack's are almost as important as the menu and food selections.
The restaurant recently implemented a quarter-bottle program for customers, which enlists the help of a new technology called the Coravin wine system.
"Basically, you can 'steal' wine from a bottle and replace it with Argon gas without removing the cork or foil, and keep the rest of the bottle totally fresh," Kornman said. "It's really fun and allows our guests to taste some things that would otherwise require a bigger commitment."
Whether using new technology or the same quality beef served in fine dining establishments in Dallas and Houston, DiamondBack's offers something different for customers each time they visit, Kornman said.
"Being in a smaller market requires us to keep our menu and our wine list fresh and interesting," he said, adding that a sushi list and various seafood items enhance the one-of-a-kind menu for Waco diners.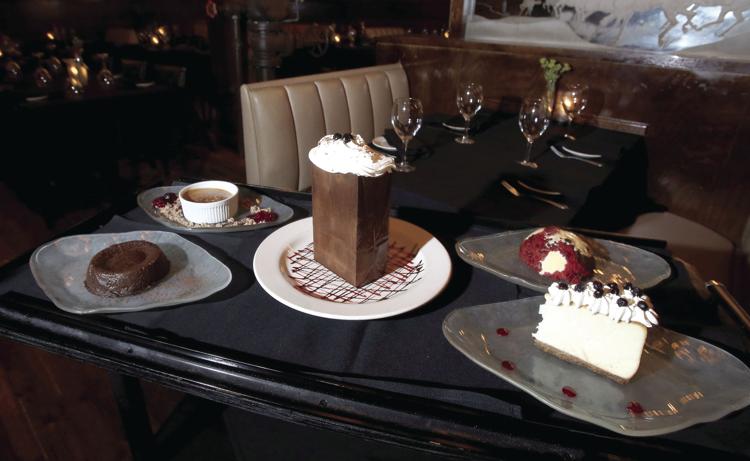 For dessert, a new dish called the Globe is sure to draw the interest of guests with a sweet tooth.
"Our Globe is a striking white chocolate globe that is mysteriously filled with our fresh-made Nutella brownie, raspberry reduction, gelato and mint," Kornman said. "It comes to the table and the servers pour our hot Ecuadorean chocolate ganache over it in a gorgeous presentation that has to be seen."
Majewski, who started as general manager in July, said he is excited to see customers enjoy the atmosphere as well as the food that DiamondBack's has to offer. Having been in the restaurant business since graduating from Baylor University in 2006, his outlook is to provide an overall dining experience that is talk-of-the-town worthy.
"I started waiting tables in college and fell in love with the work," Majewski said. "My personal philosophy is to provide the guests with great service, great ambiance and great food. If you provide those things and make the experience memorable, that will translate into repeat customers and new customers through word of mouth."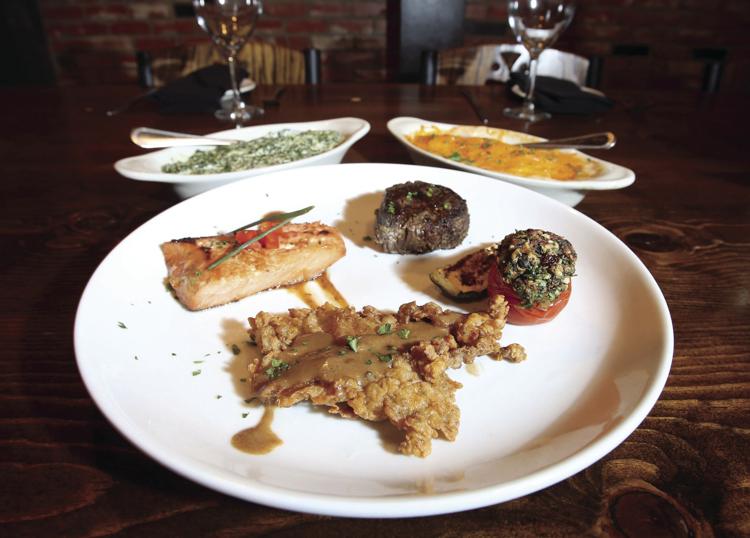 He sees the menu as key and intends to have DiamondBack's selections continue in their tradition of bringing something special to Waco.
"My goals for the future are continuing to improve our product offerings through unique specialty cocktail offerings, bringing in exciting wine offerings to improve our award-winning wine list, and innovative entrees with dramatic presentations," Majewski said.
DiamondBack's recently celebrated its 20-year anniversary, Kornman said.
"We are really looking forward to the next 20 years and being a part of this growing community in Central Texas," he said.
Overall, he said he hopes the restaurant's longevity is due to customers coming back because they are pleased with their dining experience at DiamondBack's.
"The menu is what we're most proud of," Kornman said. "The ambiance is great, the service is important, but people come to eat. The overall experience all starts and ends with the food."
217 Mary Ave., in RiverSquare Center
4 p.m. to 10 p.m., Mon-Thurs
Special events can be booked at The Hall at RiverSquare Center. Call 870‑0901 or 870‑5017.