One look at the menu at Jon Lillie's Steakhouse off North 19th Street and Lake Shore Drive tells you somebody has a sense of humor: Hot Chix Salad, Fries Gone Wild and Love Me Tenders ("We love Elvis!") on the food side and Wacko Waco Lemonade, Weed Killer and Waco Water (murky to match the Brazos River) on the drinks list.
Sharing the same name as the former Boston Red Sox slugger "Big Papi," owner David Ortiz was dubbed "Little Papi" by his staff. He and managers James Johnson and Bree-Ann Witcosky admit to enjoying jokes and unusual names for their restaurant choices, both to keep things fresh and draw more attention to their relatively new establishment.
Their cuisine already has plenty of attention from Central Texans since opening in July 2018. Weekly visitors have included Sheriff Parnell McNamara, newscaster Gordon Collier and numerous law enforcement officers along with an unexpected TV star.
"Back in the fall, a blonde from 'The Real Housewives of New York' who used to live in the Waco area came in with a party of 25," Ortiz remembered. "One of the local customers in another group recognized her and asked to take a picture. Otherwise, we never would have known who she was."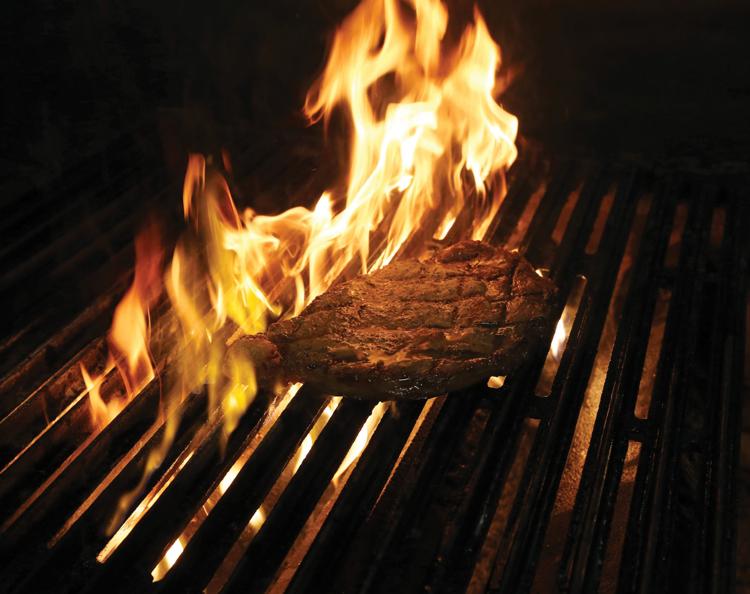 The 42-year-old Waco native was inspired to cook at the age of 14 by watching chef Julia Child on TV and began his restaurant experience at 16 years old as a Riverfront Café dishwasher and then prep cook at Hickory Stick before moving on to account manager with Coca Cola at age 21.
After opening the Pop a Top Café on Speight in South Waco, Ortiz ran Bonesuckerz trailer in Bosqueville but wanted to expand the business. He was co-owner at West Station Roadhouse before responding to a Cedar Ridge neighborhood need for his current venture.
"Our realtors kept bugging us to open a restaurant around here and basically picked me to do it with my co-owner father-in-law Jim 'Pops' Avera, who also runs Papa Bear's Diner on Gholson Road," he said. "They asked the people they knew next door to help convince us too, and here we are."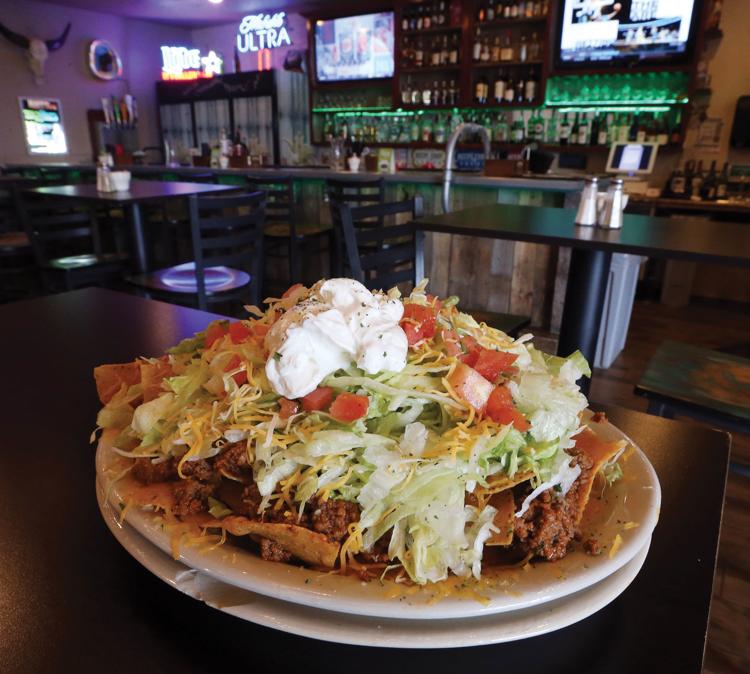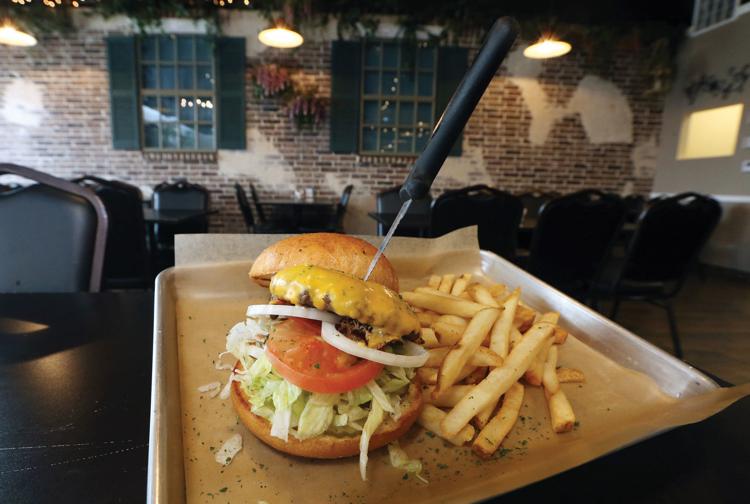 Coming Up with Name
He named the restaurant Jon Lillie's after two relatives of his partner Jessica Dominguez — a nephew and her grandmother, who both died relatively young. That dedication to family also shows up on the menu in the guise of Jessica's Fancy Grilled Cheese, Dave's Chubby sandwich, Jackson's Burger (named for his 10-year-old son) and Papa's Brisket Nachos (for Avera).
The $6 Kiddos Korner features chicken tenders, steak fingers, a corn dog, grilled cheese or PBJ sandwich (all with fries) with the typical appetizers and $7 lunch specials posted by the front door daily.
The top menu item is the 10-ounce "cooked with love" ribeye steak ($18), followed by the sirloin and New York strip along with Gulf Coast favorites catfish, shrimp, fish and oysters and fried or grilled chicken.
Also popular are the burgers, pork chops and local favorites of barbecue, chicken-fried steaks, stuffed potatoes and Texas Frito Pie with the usual sides and salads. Forkless Entrée soups and sandwiches cost $7 to $11 and baby back ribs are $14 for a half-rack and $21 for the full.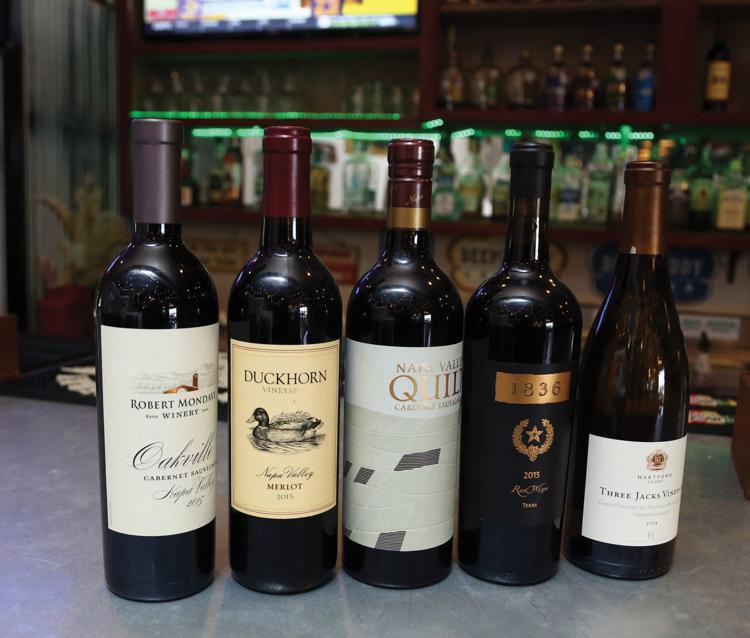 Then there's the extensive drink selection, which wouldn't be complete without another tongue-in-cheek item.
"Our complete bar carries most high-end liquors and wines from luxury ones on down, and we can make virtually any drink by request," Ortiz said. "We like to feature Jon Lillie's Lone Star Cup, a joke that came from a visit to a local steakhouse where they served a drink in a red Solo cup," Ortiz said. "Ours is an $11 drink in the same cheap cup. We also do something fun for each holiday like green beer for Saint Patrick's and a variety of mixed Irish-oriented liquor."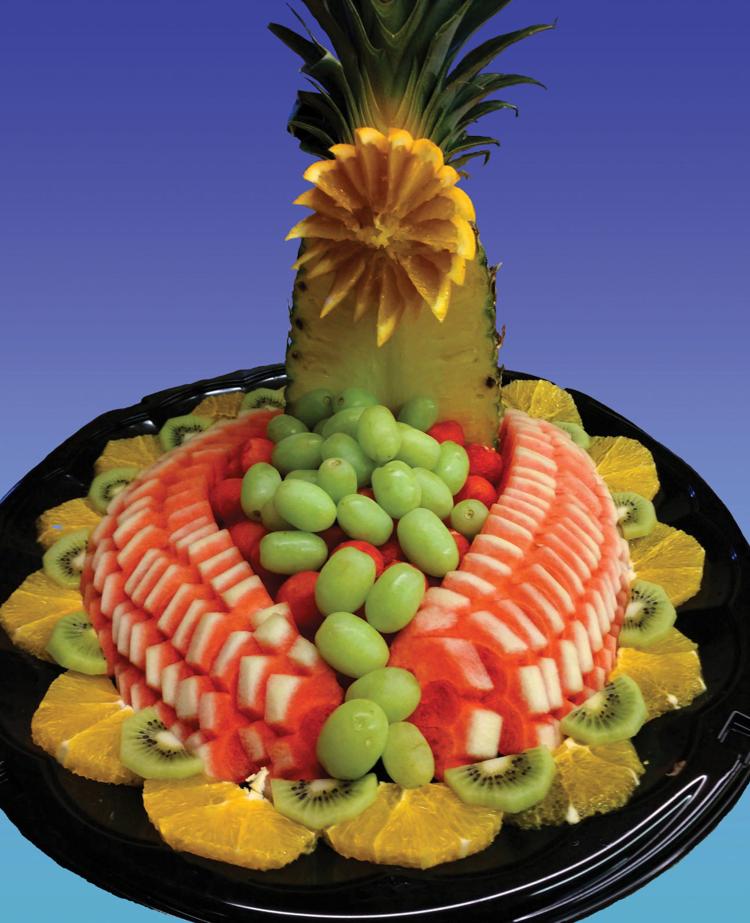 Those who leave room for the Dessert of the Day won't be disappointed, with treats ranging from Chocolate Eruption Cake and tres leches cheesecake to many others like Ortiz's specialty, his creative fruit trays as a "food artist." One such masterpiece needed a 16-foot table, was cut the morning of and refrigerated to serve 300 that afternoon, all for $5 per person.
This combination earned Jon Lillie's the People's Choice Award for Restaurant Margarita Salsa in 2017 and a Top 5 citation from Locals Love Us for casual dining, partly due to the informal atmosphere.
"We want our diners to feel welcome, like family, not a corporate steakhouse, and that comes from our friendly, experienced staff, who make them want to stay a while, sit and talk, laugh and have wine," Johnson said. "You're not judged by what you're wearing; we like to keep it very comfortable with three TVs and our custom music playlist, ranging from country and classical to 1960s to '80s pop and rock 'n' roll."
Catering Option
Area-wide catering is also available for virtually any group in Central Texas. Jon Lillie's usually feeds around 200 but has covered 1,200 for a graduation and grilled 380 steaks on site for the Cen-Tex Hispanic Chamber of Commerce at the Waco Convention Center. Other catering jobs included all-you-can-eat catfish for 250 people and preparing 170 chicken-fried steaks with all the fixin's.
"We can cook everything from Cajun to fajitas with everything in-between and like to donate to the local food pantry as well as HOT Autism (Network) and the speedway on I-35," Johnson said. "We alternate with another restaurant giving $30 gift cards, and in return, they post our pictures on their website."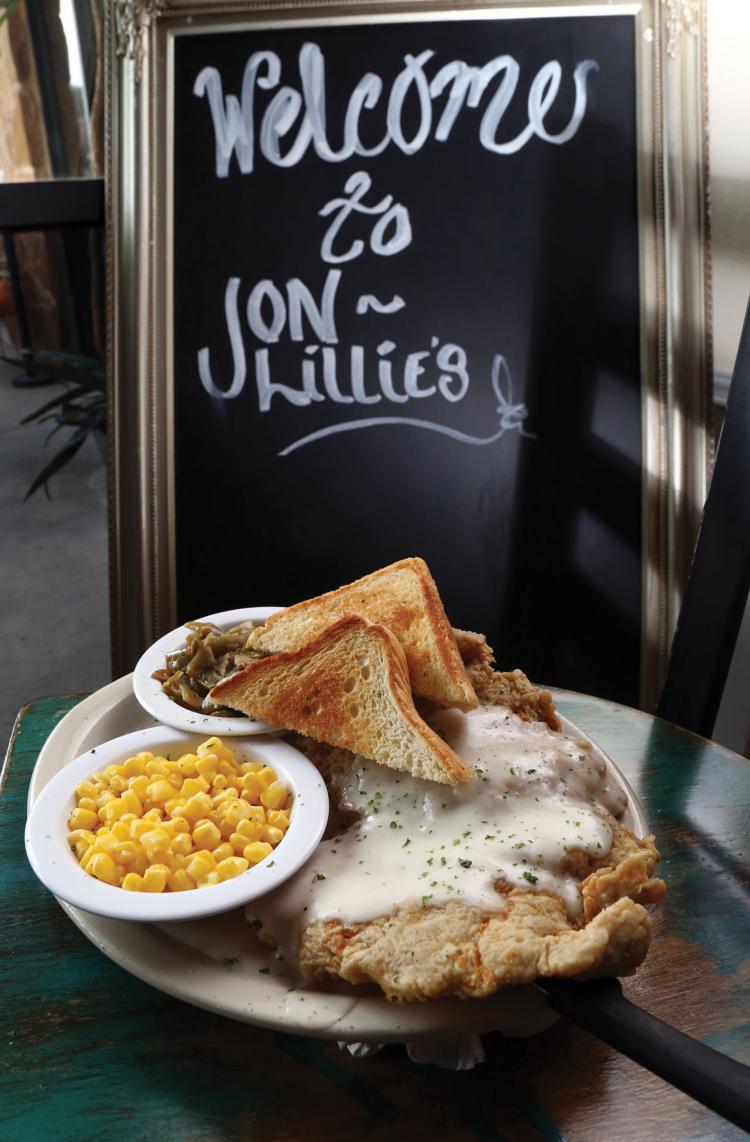 This wide range of services comes from the staff's practicing Ortiz's "seven P's," ("prior proper planning prevents piss-poor performance"), but it also comes with a price, not just in the pocketbook.
"My workday is usually from 8:15 a.m. to 10 p.m. six days a week, and I even come in on my day off for payroll, going over restaurant ideas and seeing what needs to be fixed," Ortiz said. "Jim comes in every day too and does pretty much the same as I do, whatever is needed --cooking, cleaning, etc., but like my dad, we love to work and always want to support our families."
Skills Beyond Kitchen
Ortiz's manager notes another important side of his boss, his carpentry skills.
"David is a great carpenter, who built our bar, did all the trim work and finished off all the fancy décor with his mother-in-law, Deborah Becerra, a 30-year barber for Sun N Kutz next to Papa Bear's and inspired our Debbie's Citrus Grilled Shrimp Salad."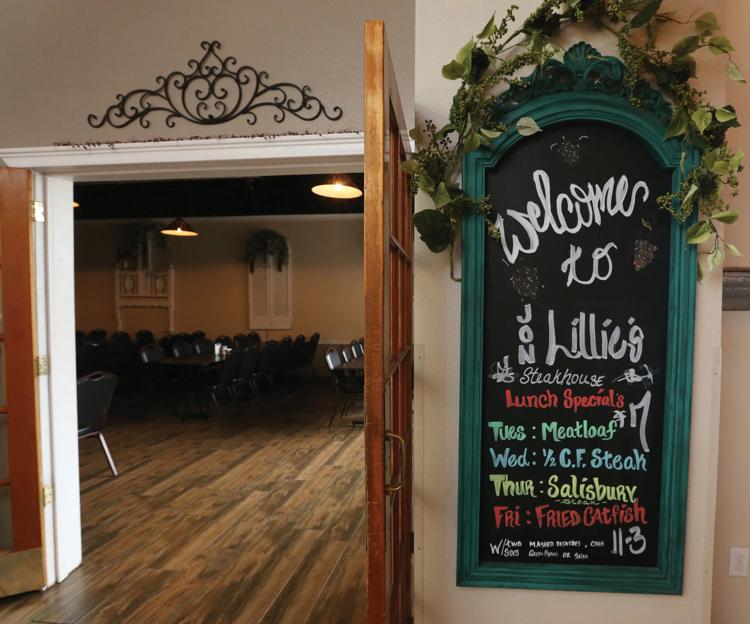 Touches of Waco's past are in some of the fixtures. Chandeliers came from the old El Chico restaurant; swinging doors to the kitchen came from the old Elite on the traffic circle; and the French doors to the side dining room are from the former Hotel Waco.
What little free time Ortiz has is spent passing on his music expertise from his Waco High band days to Jackson, a Live Oak Classical School student who plays electric and acoustic guitars and piano, watching his soccer, basketball and football games, and taking him to Baylor summer camps. As a family, they take their dog, Lil' Kim, to Galveston or go out to eat junk food.
"Some fellow restaurateurs recognize us but don't ask why we're eating there," Ortiz said. "They just say thanks for coming in and appreciate our patronage. We cook at home maybe once a year and don't do much of anything except watch whatever comes on TV and listen to music, especially Texas country.
"Jessica and Jackson often come eat here, and we'll spend Sunday and Monday nights going out and watching movies. I let them choose which one so that I can go to sleep if I don't like it."
Never content to sit still, Ortiz wants more new restaurants, maybe even a kids' venue, and Dominguez wants to open a health-food restaurant as long as they can have good management in place. No one's betting against their success.
"In life, the battle is never-ending," Ortiz said. "You must continue to grow and better yourself; just love what you do."
---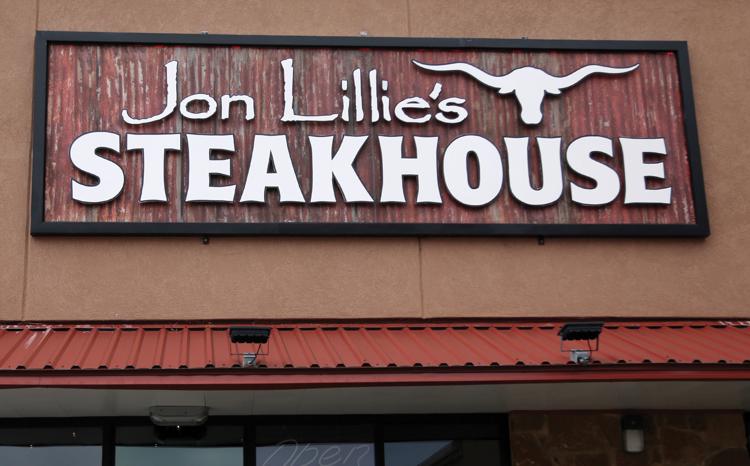 Jon Lillie's Steakhouse
Tue-Thu, 11 a.m. to 9 p.m.
Fri-Sat, 11 a.m. to 10 p.m.