Much bigger buildings and a new location have Terry Buzbee and his family believing better days are ahead with their upcoming move of Buzbee Feed, Seed & Supply from their home the last three decades.
Union Pacific Railroad in 2014 closed the crossing that ran in front of the business at 2320 Marlin Highway. It was now much harder to get to Buzbee's, with signs posted along the access road to instruct customers to go a long way around to the back.
"We lost a lot of customers when that happened," Terry said. "It was just too hard to get back in there."
But something good will come from that.
This writer didn't expect anything good to be coming on a February morning this year. Clouds hung like gray granite. The sky weighted me down like a wet Indian blanket. But I was determined to get out of that dreary house; I had errands to run.
Closing the door behind me, I pulled my muffler snug against my neck, and climbed in the car. Resolutely, I turned the key in the ignition and headed out to Buzbee Feed. I needed fertilizer and seeds for spring plantings.
I turned on the gravel road and parked at the loading dock. I couldn't help thinking the steel building matched the winter sky. But I quickly forgot that picture when I climbed the ramp and stepped inside. The heavy scent of hay and feed surrounded me and longtime employee Ray Delosantos, a familiar figure sitting in front of the cash register, welcomed me.
"What can I do for you"? he asked, pushing his well-worn hat back a notch and repositioning himself on his wooden stool.
"I'll need two bags of fertilizer, and I'm gonna look for some seeds."
He told someone to load the large sacks in my car, while I rummaged around.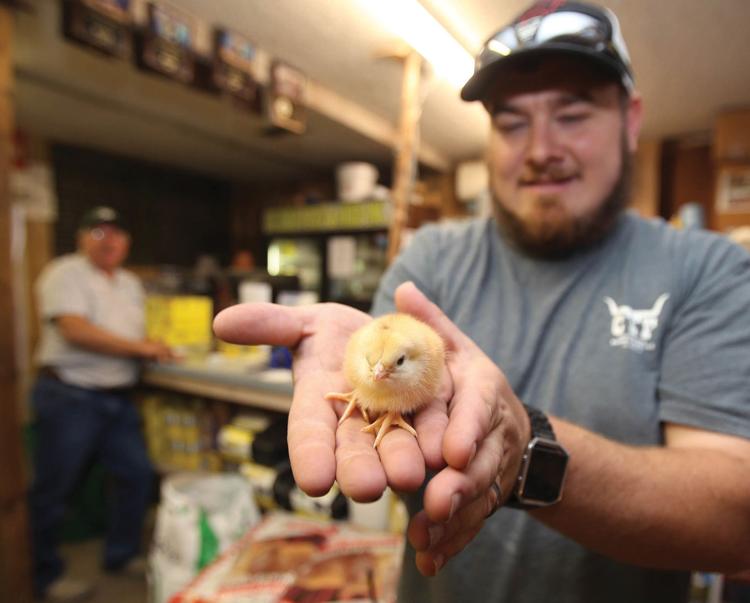 When I came to the counter to pay the bill I noticed peeping noises coming from under the wooden stairs to my right.
"Oh, my! Is that what I think I hear?"
"Uh huh," Ray verified my supposition.
Inside a large tank positioned in the warmest corner of the store, squadrons of tiny yellow balls, scurried back and forth across a carpet of blond wood shavings. Others huddled under the warming light.
"How many are there?" I wanted to know. "And what kind?"
"About 50 or 60. Some's Araucanas and some's Rhode Island reds."
"My grandmother used to raise chickens," I told him, "keeping them in her kitchen near the stove till they were big enough to go outside."
Not moving from the wooden stool, Ray asked, "You want some?"
"No, I don't think so," I answered, still standing mesmerized beside the tank. A minute or two later, however, I turned to thank him, and headed out the door.
Outside, nothing had changed — the same gray skies greeted me. But something had changed. The next morning scratching noises of the chicks were heard coming from a box on the floor near my stove. That's just a part of this story about Buzbee Feed and Seed.
Business Beginnings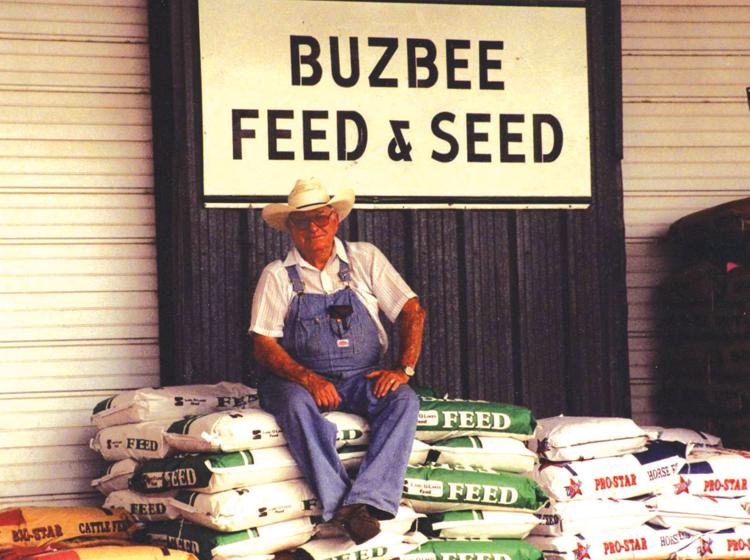 When Terry Buzbee, owner of Buzbee Feed, Seed & Supply, was a boy he helped his mother deliver seed to folks all around Gholson. His father, J.W. Buzbee, worked at the New Holland Equipment Company in Waco, handling the tractor business.
While J.W. was driving around the countryside selling farm equipment, he would sell Evergreen Seeds to the customers. Terry would then deliver the seeds.
The Richardson Seed Company in Vega, Texas, provided the seeds back then and delivered them to the Buzbee home in an 18-wheeler. Later, the seeds came out of Ada, Oklahoma.
When Terry had more seed deliveries than he could handle his junior year in high school, his dad left the tractor business to come help. And not long afterward in 1977 the backyard operation grew into the Buzbee Feed and Seed store in Gholson.
As an FFA student Terry had worked many fairs, and somewhere nearby a girl named Sonja, who also was busy in FFA, was showing pigs. Never one to show pigs, Terry soon had a new interest in those entries, mostly because Sonja was showing them.
Some time passed, and in 1981, Terry and Sonja married and soon afterward they opened a grocery store in Gholson. But Terry's dream was to open another feed store closer to Waco. Two years later when Terry's uncle expressed interest in buying the grocery, Terry started the search for a good location for a feed store in Waco.
Friend Ray Leggett had a brother who owned the Auction Barn on Highway 6 and he told Terry the feed store by them had closed and was in foreclosure. Terry investigated, talked to the bank, and obtained a rental agreement in 1983.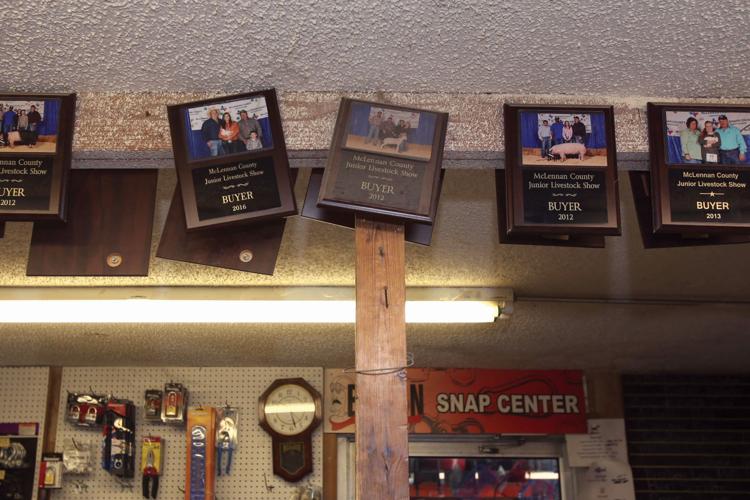 What caused Terry to want a feed store over a grocery store? For one thing, he'd always been in the feed and seed business.
"It's the people," he said. "They're all about caring — about the livestock, the land, about each other, and with good moral values."
Not many years later, Terry and Sonja had sons of their own, who cut their teeth on the same church pews where Terry's mother had been a member for so many years. And they raised their boys in the same area their father farmed when he left the dairy business behind in Prairie Hill years earlier to move to Gholson.
The love of the land and livestock and produce was handed down.
The family had been dealing with Evergreen Seeds for years when Terry and his brother Tommy heard the mill in Fort Worth was closing. They bought it in 2009 and ran it while their folks continued to run the Gholson store. But driving the long distance later led them to sell the Fort Worth business in 2012.
Growing the Family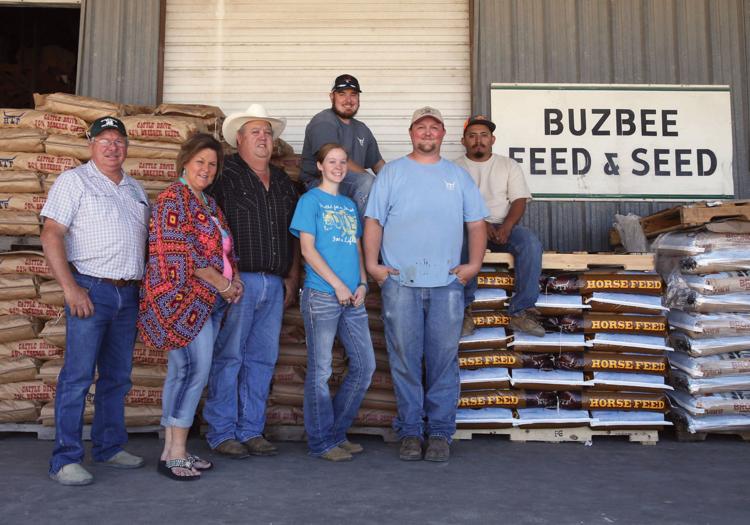 Terry and Sonja have two sons, Justin and Jody. Terry's father continued to express reluctance about the new store his son envisioned. However, parents J.W. and Viola Buzbee came to help in the new Waco store once it was up and running. J.W. shut down the Gholson store in 1998.
The oldest Buzbee son, Justin, and his wife Amanda, helped Terry and Tommy operate the Fort Worth business. Justin and Amanda now have their own feed store in Whitney — the Kyanidy Feed Store, named after the daughter they lost in an accident. They have two boys and one daughter, living on their farm in Hill County. Everyone in their family is involved in things pertaining to agriculture, including their oldest boy showing one of their uncle's miniature Herefords this past year.
Terry and Sonja's younger son Jody, along with his wife Kary, who are partners in Buzbee Feed, live in the Gholson area. Next year Jody's son will be able to exhibit one of the miniature Herefords they are raising on their farm.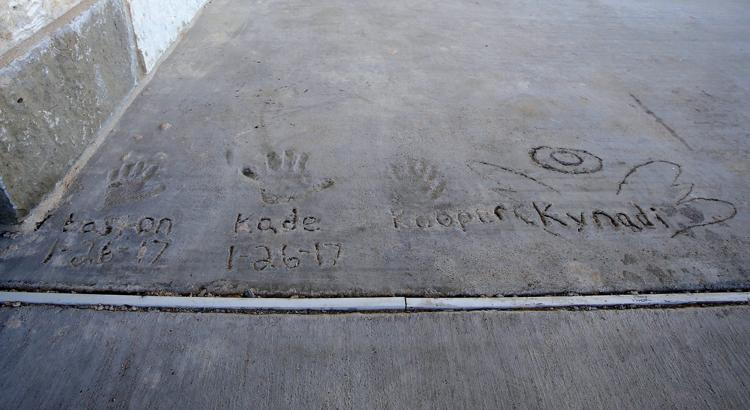 Terry had found a spot for his dream. But how would folks know where to find the store off the access road along the Old Marlin Highway. Not visible from the main road, it could be hard to find. You must take a gravel road, quickly make an abrupt left turn, cross railroad tracks, and go another 700 yards to find Buzbee Feed and Seed.
But find it they did. The store prospered for three decades in that location before Union Pacific closed the railroad crossing. The law reads that a three-year notice must be given to surrounding land owners about a proposed change, then a three-month announcement stating the date the action is to take place.
Somehow, the latter notice never found its way to the mailbox. The railroad crossing closure affected business heavily, so Terry started looking for a new location.
Bigger, Better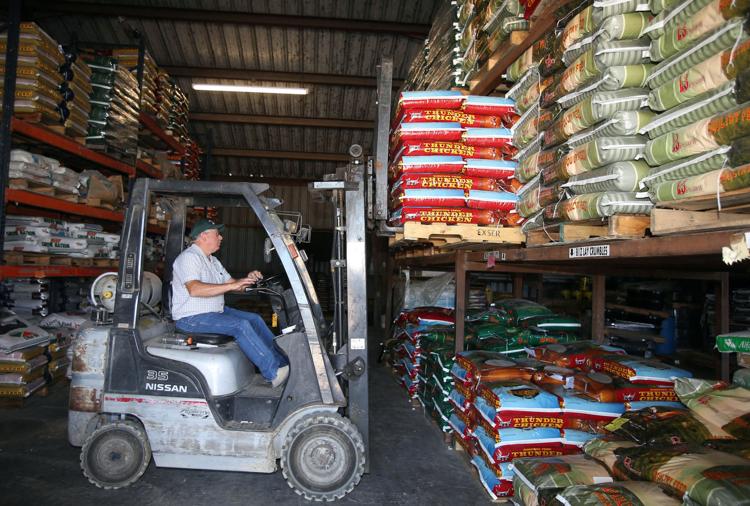 He found the ideal spot: high-visibility acreage on Highway 6. Today, its buildings sprawl over three acres, covering only a portion of the 10-acre site. It can't miss it from the highway as it sits surrounded on three sides by green stands of corn banked by large trees at the back of the property.
The current location has 1,250 square feet of retail space and 7,000 square feet of warehouse. The new location at 17001 S. Loop 340/Highway 6 will be huge in comparison, with 6,800 square feet for retail, another 12,000 square feet in warehouse space, and another 6,000 square feet in the hay barn.
Why so much larger than the former store?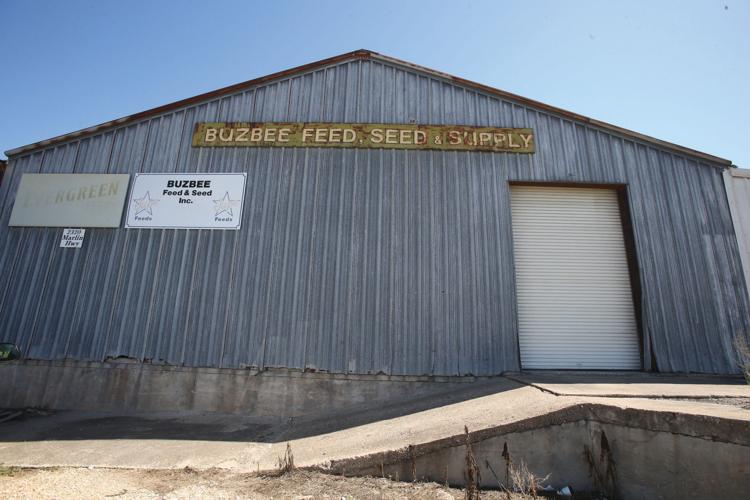 Because the Buzbee family store in Waco plans to furnish everything it can to meet the needs of those it serves, it needs the extra space, Terry said. Included in the expansion will be veterinarian supplies, lawn and garden supplies, feed, seed, fencing, feeders, agriculture equipment, hay, and a new feature: dog grooming and supplies.
Terry's wife, an artisan herself, is selecting all the early West decor and old-time feed store items, in addition to offering her own signs, artwork, novelties and seasonal gifts. The store will offer pillows, quilts, blankets and western jewelry.
Terry said he is aiming for a late July or early August opening of the new place.
The Buzbees are thrilled about the new location and that they'll be able to offer so much more.
"The customers will be a lot happier," Terry said. "It'll be so much easier to get to. I feel like we'll get back the customers we lost when we get out there."
---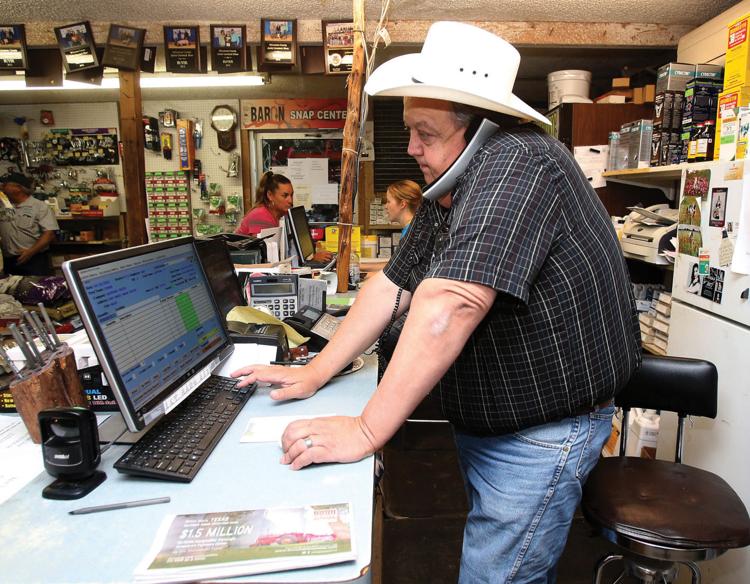 Buzbee Feed, Seed & Supply
17001 S. Loop 340/Highway 6
(new location as of late July/early August; moving from 2320 Marlin Highway)