When the BSR Surf Resort opened up for a new season this year, it had a number of changes, including a new manager for the wavemaking part of the park.
Brian Fillmore says those changes — particularly a new filtration system — are already making it a better experience for the surfers who come to the Axtell-area park.
Fillmore, who grew up in Central Texas, took over the surf resort management from Shane Magnusson, who returned to his native California to co-own and open a new wave pool there.
Fillmore was hired last April as an assistant manager and learned from Magnusson how to run the facility.
He said it was a dream of his to be involved in surfing. His family lived in California until he was 6, he said, and he got an early taste of the California surf life.
But after moving to Texas and growing up mostly in Lorena (he ultimately graduated high school in Maypearl) there weren't a whole lot of opportunities for surfing in the Lone Star State beyond trips to Galveston, he said.
"It was mostly going to Schlitterbahn or Hurricane Harbor and riding those FlowRiders that simulate surfing," he said. "Skateboarding kind of kept me up to speed, but it wasn't the same."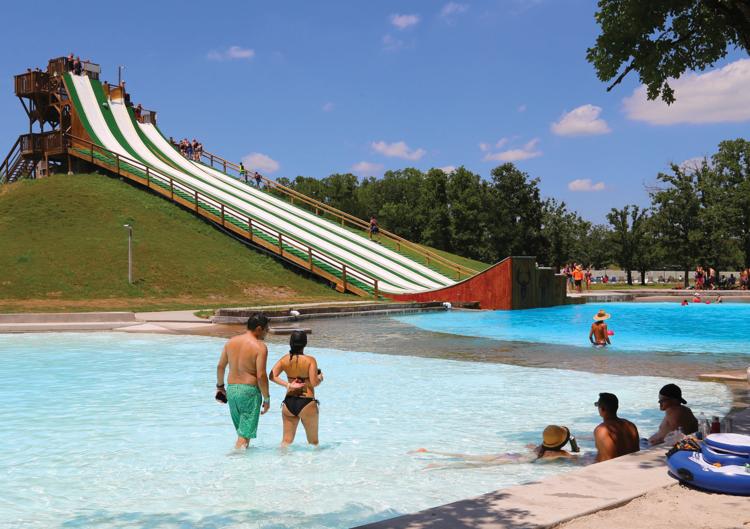 But after owner Stuart Parsons decided to expand BSR Cable Park from a wakeboarding lake by adding a wave pool for surfing, Fillmore said he knew that's where he wanted to be. He learned from Magnusson how to operate the wave machine and by getting out there more himself, improved his surfing skills.
"I think I was maybe a beginner to intermediate surfer last year," Fillmore said. "But now I can do some advanced stuff."
Fillmore did come to BSR with some management experience, but that was primarily in the restaurant industry, including six years with Poppa Rollo's, he said.
"I love being here," he said. "To work somewhere where I'm involved in the surfing industry is great."
Now he oversees the surf resort and says he's hearing from customers how they much they are enjoying the changes since last year.
Filtration Improvements
The death of a visitor to the surf resort last year prompted Parsons to install a $2 million, "state-of-the-art" filtration system approved by Texas Department of State Health Services and the Waco-McLennan County Public Health District.
The parents of surfer Fabrizio Stabile, 29, filed a lawsuit against BSR Surf Resort, Parsons Barefoot Ski Ranch and BSR Cable Park in which they claim their son contracted a "brain-eating amoeba" during a visit with friends last September.
"Adding the filtration has been the biggest change," he said, noting that the blue-dyed water is now a thing of the past. "We've had so many people comment on that. You can see the bottom of the wave pool. The water even feels different. And it's not slippery on the bottom like it was last year.
"And it's not like going into the ocean and then you have to rinse the saltwater off."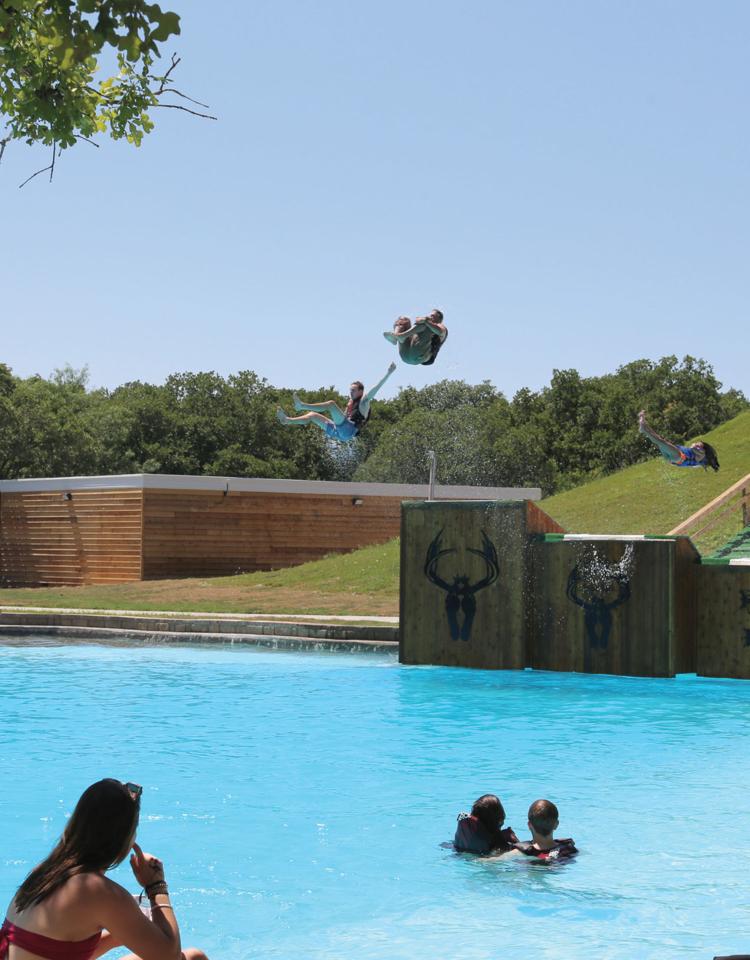 But the wave pool provides swells similar to that in the ocean, he said, which is why it continues to draw surfers from around the world.
"I bet about 50 percent of the surfers here come from the West Coast." Fillmore said. "In California, it's so crowded at the surf spots. Here you've got nine other people in your session and you know you're going to get waves to ride.
"They tell us, 'I didn't know it was going to be this good.' You get a perfect swell every time."
They've also adjusted the wave machine to offer more waves during the one-hour sessions. Last year it took about 1 minute, 15 seconds between wave sets and now it's down to about 45 seconds, he said.
Booking sessions are open for surfers. They are gauging interest as the summer continues, but beginning surf sessions for now are just during the middle of the afternoon on weekends when the lesser-skilled clientele tends to come out.
More Upgrades
The added filtration system also led to other upgrades, said BSR general manager Royal Wiseman.
A lagoon area just off the landing spot for the giant Royal Flush slide helps with the filtration and sanitation, he said.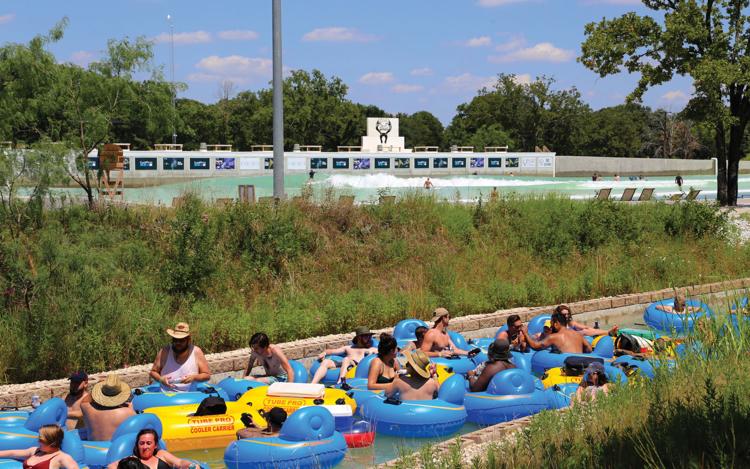 All the water runs through a filtration system that serves the surf pool, Lazy River, the Royal Flush and lagoon, and a VIP pool that overlooks the surfing area.
"It's a really good system," Wiseman said. "We test three to four times a day to ensure the water is safe." That's on top of an electronic water monitoring system, he said.
"It is drinking-water quality," he said.
The lagoon has proven popular for laying out in the sun and watching the Royal Flush riders hit the water. With a deejay playing tunes, he's seen plenty of impromptu dancing in the shallow waters of the lagoon.
Other improvements have been along the mile-long Lazy River, which also now has the clear water running through it.
Wiseman also noted that the park is BYOB, but that no glass is allowed. No pets are allowed in the Royal Flush or Lazy River.
With all the improvements, Wiseman said the entire BSR park is designed to provide a fun, safe time for all ages.
---
BSR Cable Park BSR Surf Resort
5347 Old Mexia Road (near Axtell)
A combo package for $35 is good for the Lazy River and Royal Flush all day.
Check online for booking surf sessions and for wakeboarding.